Rolling Stone's 200 Greatest Australian Albums of All Time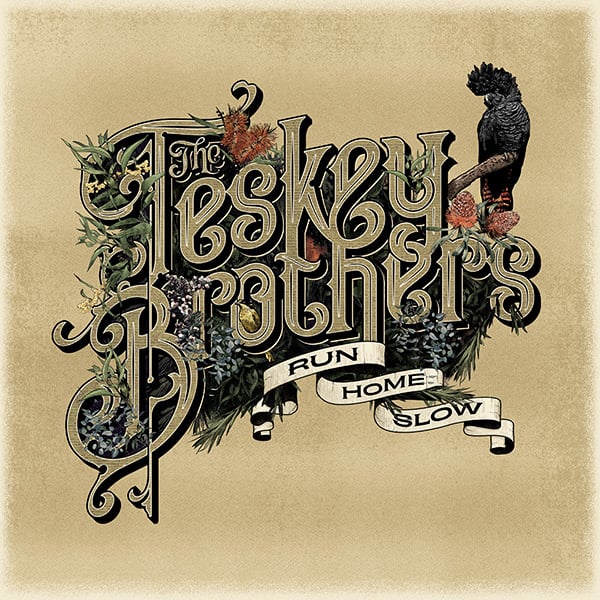 200
The Teskey Brothers, 'Run Home Slow'
Half Mile Harvest Recordings/Ivy League 2019
The recording for The Teskey Brothers' second album kicked off with what can only be described as a snakebitten situation. Holed up in Sam Teskey's home studio, the band had a singer who couldn't sing (Josh Teskey had temporarily lost his voice to a cold), a producer (Paul Butler) undergoing a divorce, and an analogue format tape machine that broke down on the first day. None of these hiccups are present on Run Home Slow. Backed by the sharp and masterly efforts of a band born to weave southern gospel, soul, and R&B together, frontman Josh Teskey delivered a radiant vocal performance with as much grit as it has libidinous sensibilities. Indebtments to soul luminaries like Sam Cooke and Aretha Franklin aside, the album swaggers with showmanship and precision. From the first chorus of opener "Let Me Let You Down", right through to the slow-dance of "That Bird", the brothers and childhood friends traverse startlingly beautiful terrain. As it turns out, despite the false start, the record wasn't jinxed at all. Run Home Slow hit number two on the ARIA chart, under Ed Sheeran's fourth album.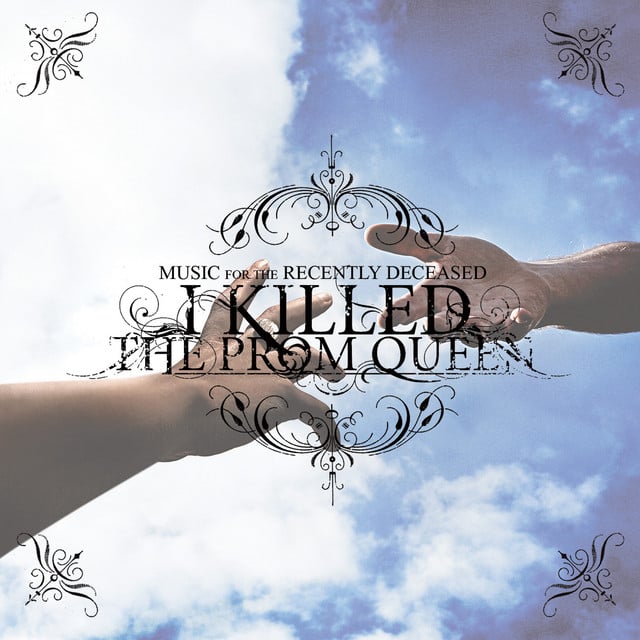 199
I Killed the Prom Queen, 'Music for The Recently Deceased'
Stomp Entertainment 2006
For a brief time in the mid-Noughties, it felt as though the metalcore genre might just be the way of the future, with the aggressive style becoming a massive global drawcard. In Australia though, it wasn't quite catching on just yet. Sure, bands like Parkway Drive were helping to pave the way, but before they hit the big time, it was their slightly older, South Australian cousins I Killed the Prom Queen who were finding success for their efforts. 
Formed in 2001, it wasn't until their second album—2006's Music for The Recently Deceased—that they saw the global acclaim they were deserving of. Peaking at number 27 on the ARIA charts, the album was the result of a tumultuous time for the group, having recruited English vocalist Ed Butcher to replace the vocals already recorded by the since-fired Michael Crafter during early sessions. Nevertheless, Butcher's temporary presence helped the album find success on a local and international scale, resulting in the humble Adelaide group finding themselves at the centre of growing international interest in the genre. Even now, more than 15 years on, tracks such as "Say Goodbye" and "Your Shirt Would Look Better with A Columbian Necktie" still remain classics of the metalcore genre.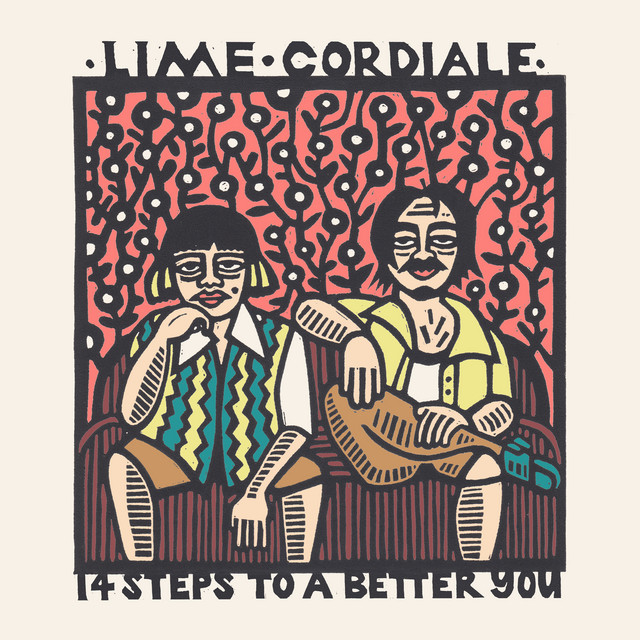 198
Lime Cordiale, '14 Steps to A Better You'
Chugg Music 2020
14 Steps To A Better You arrived amid the COVID-19 pandemic in 2020 to a fanbase who were indoors, in lockdown. Pointedly, the record is about finding your own way as you navigate a world which tests your integrity, independence, and humility. The title itself is a satirical dig at 12-step programs; but the album's tracks were received like necessary lifelines amid a global crisis. The punchy surf-pop offering "On Our Own", the vocal distortion on "Elephant in The Room" (which features strings from the brothers' mum Karen), and the gentler "No Plans to Make Plans" make the record a jaw-dropping hit producer of epic proportions. Prior to this second album, Lime Cordiale had made a name for themselves as easy-going, shaggy-haired writers of love songs you can dance to—the album was even recorded on the family farm of actor/family friend Bryan Brown after morning surfs. But with the track "Addicted to The Sunshine", the band hinted at deeper themes to come. Backed by a chiming guitar line and Beatles-esque shine, the music masks a poignant narration of our reckless attitude towards the environment.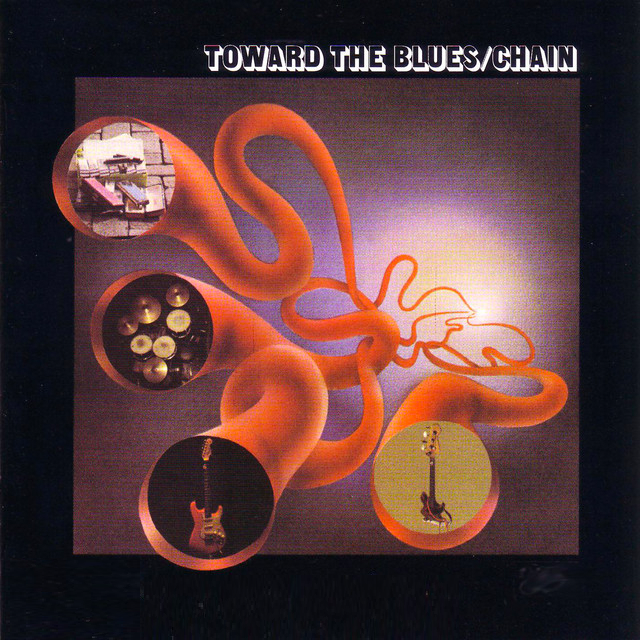 197
Chain, 'Toward the Blues'
Infinity 1971
When Chain formed in the late Sixties, it took a couple of years for the group to solidify their lineup. A revolving-door style of membership eventually saw Matt Taylor take up vocals in 1970 alongside guitarist Phil Manning, bassist Barry Sullivan, and drummer Barry Harvey.
Having named themselves The Chain initially in honour of Aretha Franklin's "Chain of Fools", the group had a strong affinity for R&B, blues, and soul, and were more than eager to show it. In early 1971, the group scored a major early hit with "Black and Blue", which hit the Top Ten and sold more than 25,000 copies, ultimately validating their efforts. That same year, Toward the Blues arrived to truly capture the Chain experience. Armed with impeccable musicianship, soulful lyrics, and the now-iconic harmonica playing of Taylor, the record served as Chain's big hit, reaching number six on the Kent Music Report, and seeing their unique breed of music beamed across the country. But it was more than just a good album, it stood tall as a masterpiece of Aussie blues-rock, capturing the era of hazy, boozy pub gigs in country towns, and a visceral recollection of a time when stellar musicianship reigned supreme.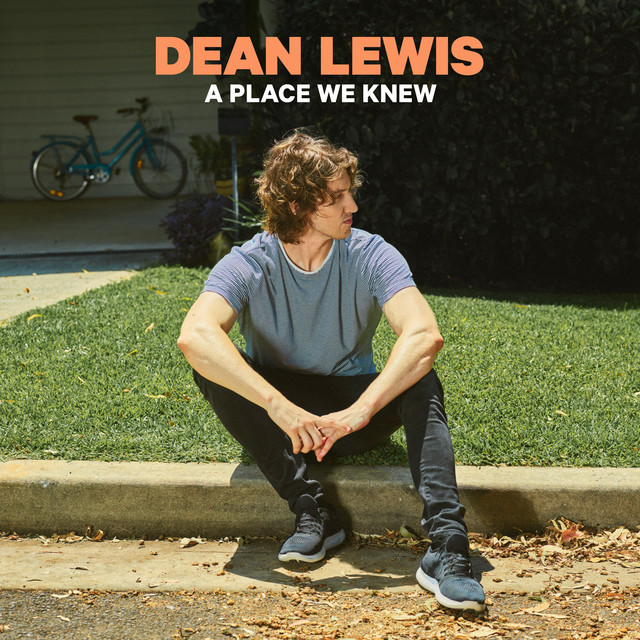 196
Dean Lewis, 'A Place We Knew'
Island Records Australia/Universal Music Australia 2019
Debut albums are terrifying for all artists, but there was a lot of pressure specifically put on Dean Lewis to deliver something special after the international breakthrough success of "Waves". Luckily for him, A Place We Knew lived up to the expectations. With lead single "Be Alright" ushering in his biggest release to date, the Sydney singer-songwriter had a global audience fixated by his songwriting yet again. With a vulnerable honesty at the forefront of each track, this album feels deeply authentic and personal with every listen. 
With his storytelling following the trials and tribulations of love and heartbreak, he opens the album with the gentle strums of "Hold of Me" before it builds into a big euphoric release of emotions. Following in that vein, "7 Minutes", "Stay Awake", and "Straight Back Down" created festival-ready sing-alongs which took Lewis to some of the biggest stages across the world, giving them a new perspective. Where he truly shines though, is in stripped back vulnerable moments ("Half a Man" and "Don't Hold Me"). After all, that's where it all began, just him and his guitar.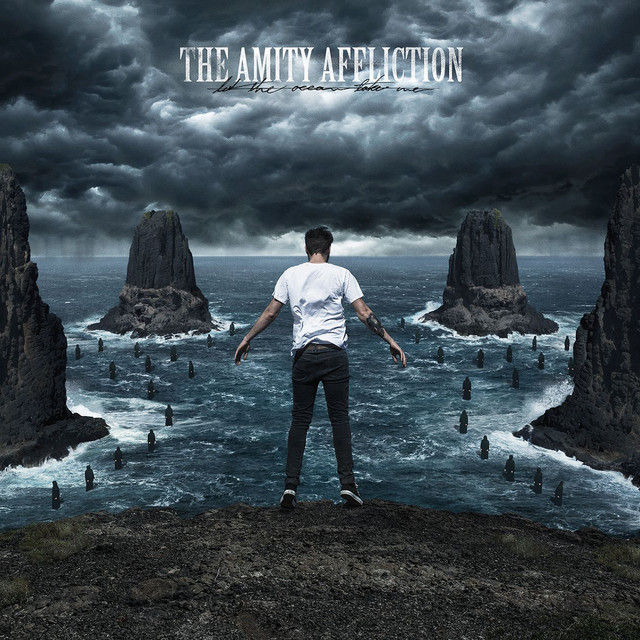 195
The Amity Affliction, 'Let the Ocean Take Me'
Roadrunner Records 2014
By the time Let the Ocean Take Me was released, The Amity Affliction, a (then) five-piece metalcore band from Gympie, Queensland, had built a cult following around the country and overseas, thanks in part to spots on major festival lineups like the Vans Warped Tour. It was on this tour in 2013 that frontman Joel Birch suffered a near-death experience, inspiring much of the album.
A more accessible sound than many of their counterparts in the metal scene, Let the Ocean Take Me flaunts The Amity Afflictions' distinctive combination of pop and hardcore. Catchy, melodic, clean-vocals of Ahren Stringer, partnered with poppy keys, contrast with the screaming vocals of Birch and abounding kick-drums, crashing symbols, and heavy guitar riffs. This fourth studio album champions the development of the band's songwriting skills, resulting in arguably their most accomplished record.
Anti-suicide themes throughout, Birch screams with his heart on his sleeve; the lead vocalist's battle with depression and anxiety lyrically front and centre. This theme becomes potently clear at the closing of "Never Alone", where a desperate voicemail message begs for help. The voicemail puts the entirety of Let the Ocean Take Me into perspective, adding depth, authenticity, and stronger sense of reason.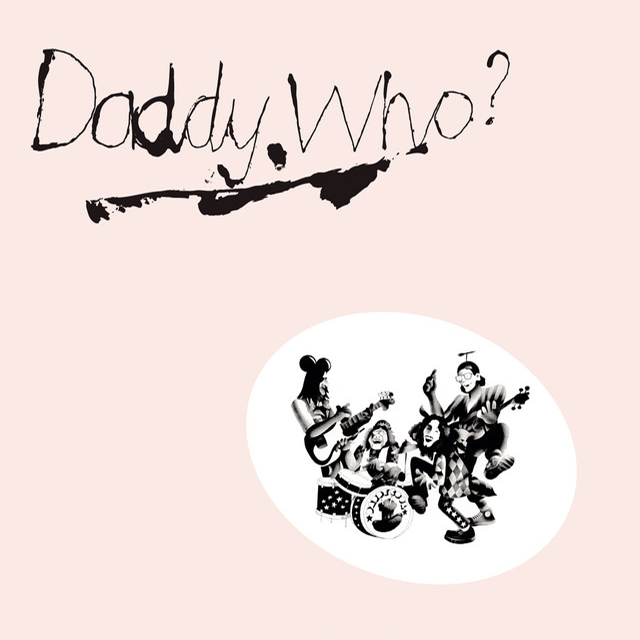 194
Daddy Cool, 'Daddy Who? Daddy Cool'
Sparmac Productions 1971
Smashing sales records and a stage presence that had fans going wild, Melbourne rockers Daddy Cool saw a meteoric rise to fame with a fall that would come just as swiftly.
"The Daddy Cool legacy is profound, they provided the soundtrack for a generation," recalls Daddy Who? author Craig Horne.
"Daddy Cool hit on the eve of the Whitlam era, the White Australia policy was dead, we had cut our British apron strings and a real Australian cultural renaissance was underway in film, theatre, literature, art and music," Horne adds. "Daddy Cool were at the vanguard of that cultural emergence."
Having first emerged as a group of musicians raised on a steady diet of blues rock and doo-wop, it was their debut record, Daddy Who? Daddy Cool that put them on the map. Released just months after the release of debut single and cultural touchstone "Eagle Rock", Daddy Cool's first album was a sensation. It became the first local album to sell over 100,000 copies, while its lead single spent a then-record 11 weeks atop the national charts.
Undoubtedly, it was "Eagle Rock" that soon helped Daddy Cool become a household name, with the bluesy rock song curating an instant legacy. In 2001, it was named as one of the Best Australian Songs by APRA, and by 2010, it had been inducted into the National Film and Sound Archive's Sounds of Australia registry. Not bad for a song which tradition dictates should be listened to with one's pants around their ankles.
193
Stephen Cummings, 'Lovetown'
Rampant Releases 1988
For his third solo album—onward from his days in nationally treasured Melbourne outfit, The Sports—Stephen Cummings opted for a more stripped back approach than his first two gambits, 1984's Senso and 1986's This Wonderful Life. His everyday lyrical vignettes reign supreme on "If You Don't Want My Love", the brilliantly titled (and executed) "Everybody Wants to Get to Heaven but Nobody Wants to Die", "She Sets Fire to The House", "Where Are You Going" and the second installment in the "Jane" trilogy, "You Jane". Cummings' creative partnership with guitarist Andrew Pendlebury shines on this release, the sparse arrangements allowing the songs to breathe and the instrumentation to simply be whatever it requires according to the needs of the setting. Cummings' soulful yet understated voice, as ever, wields these narratives into a reassuring yet mysterious fabric—the names may be unfamiliar, butthe characters and long, late nights described within hold a candle for many a listener.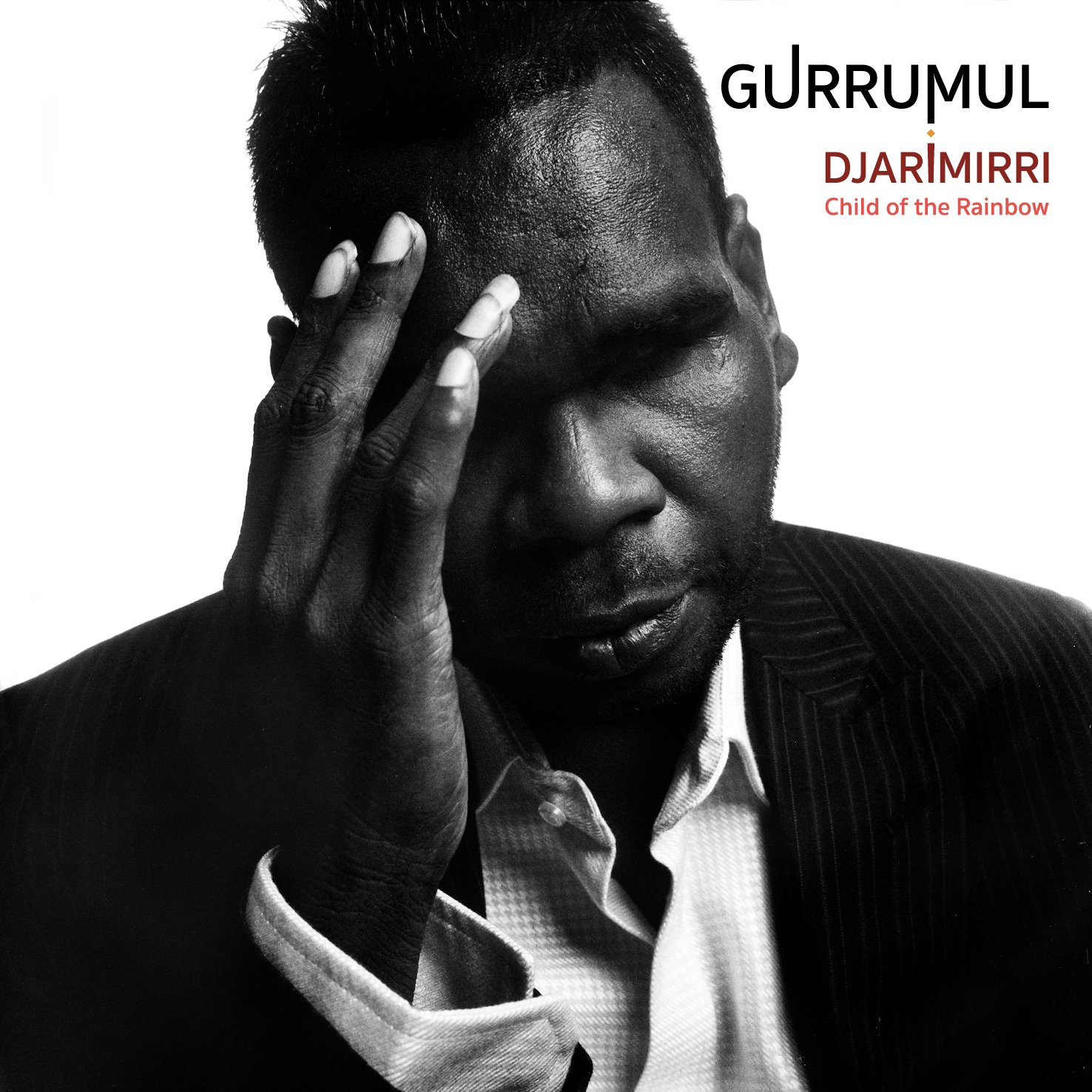 192
Dr G. Yunupingu, 'Djarimirri (Child of The Rainbow)'
Skinnyfish Music 2018
Dr G. Yunupingu was already Australia's biggest-selling Indigenous musician when he set to work on his fourth studio album. Four years in the making, Djarimirri, for all its culture-bridging contributions, should have been yet another masterpiece to celebrate as he walked this earth as an icon. Sadly, at only 46, Dr G. succumbed to organ failure relating to the hepatitis B he'd contracted as a child. With the album completed early in 2017 before his death that July, his label held off from releasing it for a year as they grieved the loss of a national treasure; a man who could transcend cultural barriers with his international soundtrack to nature. Dr G. was born without sight but was gifted with a hypnotic ability to see the unseen and deliver stories untold on this scale. Musically, Djarimirri harmonises ancient chants with orchestral arrangements. Even traditional yidaki wind instrument patterns are recreated on Western instruments, ensuring they are recognisable to both his Yolŋu people and a Western ear. Dr G.'s vocal contributions are transient, and for the non-Yolŋu-speaking listener, act as an additional instrument inside the pulsing orchestra. As the first Indigenous language album to top the ARIA charts, Djarimirri is further proof you don't need to speak an artist's language to let the intended emotion wash over you.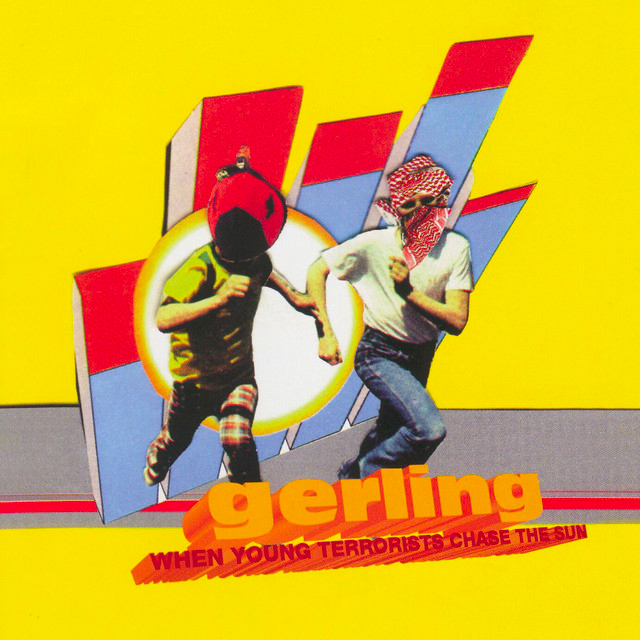 191
Gerling, 'When Young Terrorists Chase the Sun'
Festival Mushroom Records 2001
When Gerling unleashed their second album near the end of 2001, they found themselves in the unenviable position of wielding a record named ​​When Young Terrorists Chase the Sun in the immediate aftermath of 9/11. Though they were indeed a forward-thinking trio, its title was a mere coincidence, with Darren Cross telling Rolling Stone Australia that it was a "metaphor for us challenging mainstream music by doing an album like this". The record itself was indeed one that would challenge the mainstream. Having first taken on the world of music with debut album, Children of Telepathic Experiences, Gerling illustrated the inimitable way in which they married rock and electronic music, almost effortlessly breaking the sort of ground that countless artists had spent years trying to chip away at. But it was their next album that proved to be their breakthrough. Debuting at number 41 on the ARIA charts, When Young Terrorists Chase the Sun felt like the culmination of everything Gerling had been working towards. While lead single "Dust Me Selecta" underlined their foray into the world of electronic dance, the rest of the album felt like a kaleidoscopic journey into the mind of the group's respective members, with appearances from Josh Abrahams, Kylie Minogue, and Ultramagnetic MC's founder Kool Keith showing the sort of ambitious—and ultimately successful—way in which Gerling were approaching their craft.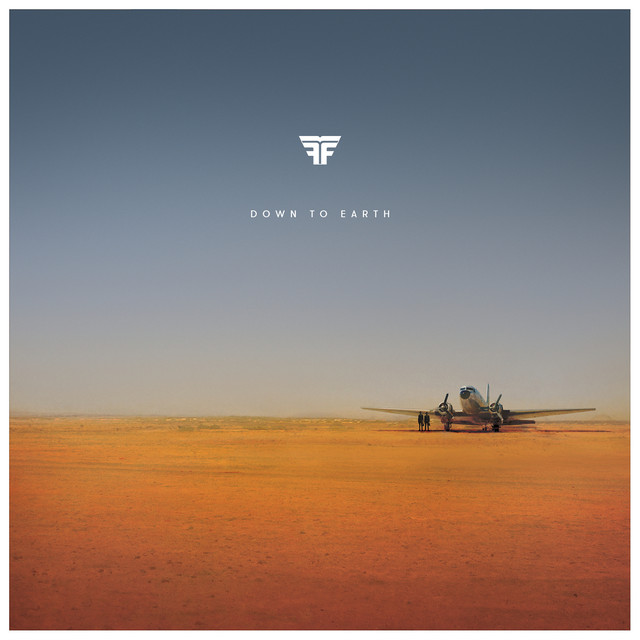 190
Flight Facilities, 'Down to Earth'
Future Classic 2014
After years of successful singles, in 2014 Flight Facilities released their long-awaited debut album Down to Earth. By this time they'd already performed at Coachella, one of the world's biggest festivals, proving themselves as one of Australia's top dance acts. 
The electronic duo's origins of mixing existing songs together (before they began creating their own) are obvious, the album showcasing the pair's experimental nature. The vast and innovative collection of feel-good synth-pop tracks each feature a differing sound. Groovy "Sunshine" brings the funk to the front, "Hold Me Down" sways its way to R&B, "Why Do You Feel" lays down swirling hip-hop, while "Two Bodies" and "Heart Attack" lead the techno. Collectively, they achieve the optimal fusion of pop and EDM, aided by a house undertone which maintains an overall coherence. 
Prominent guest vocalists propel the album, with inclusions from Aussie indie darling Emma Louise, plus Reggie Watts, Bishop Nehru, and Australia's golden girl Kylie Minogue, whose iconic vocals form an acapella reprise of hit single "Crave You".
Flight Facilities are exceptional music makers, their debut album exposing strikingly polished production, with each track deliberate and pronounced. On Down to Earth you can tell they took their time to perfect their craft; the enthralling "Clair de Lune" took a year to produce alone.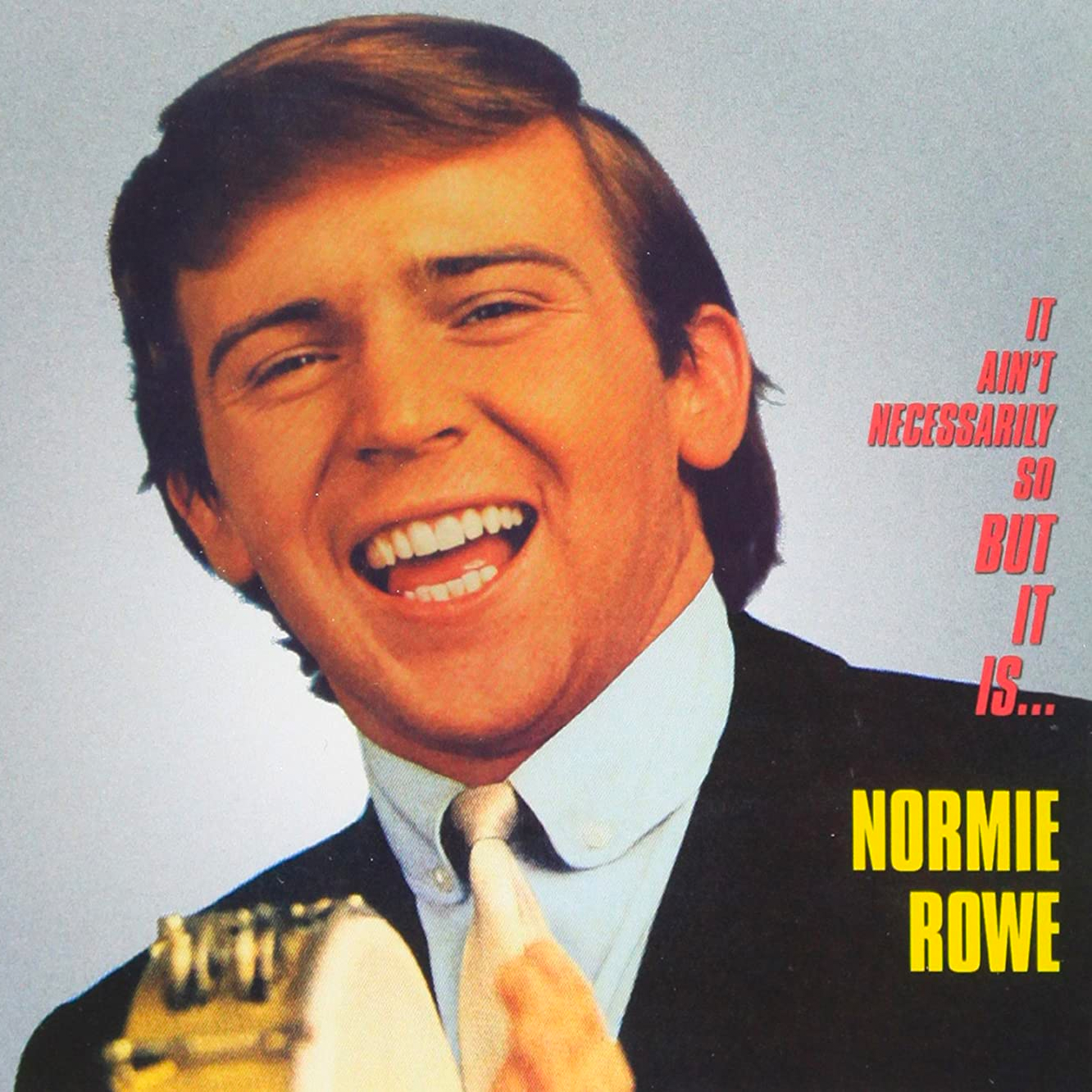 189
Normie Rowe & The Playboys, 'It Ain't Necessarily So But It Is...'
Sunshine Records 1965
Close to 60 years since his career first began, it's a little hard to realise just how big Normie Rowe was in his heyday. Armed with one of the smoothest tenor voices around, a teenage Rowe found himself a rising star of the Melbourne music circuit of the early Sixties, before he and backing band The Playboys began to issue a run of singles in 1965. Covers of tracks such as "It Ain't Necessarily So" and "I (Who Have Nothing)" were popular amongst wireless listeners, but it was his double A-side of "Que Sera, Sera" and "Shakin' All Over" which saw him become one of the country's most popular artists of the time. Fittingly, debut album It Ain't Necessarily So But It Is… was released in July of 1965, collecting the majority of these tracks and more. Almost serving as something of a greatest hits compilation, it was arguably one of the most vital collections of Australian pop-rock of the Sixties. Sadly, success couldn't last for Rowe, with his momentum halted by his enrolment in the National Service. Though he would return to music (with a foray into acting too), he never quite captured the success of the Sixties, but his iconic hits still remain.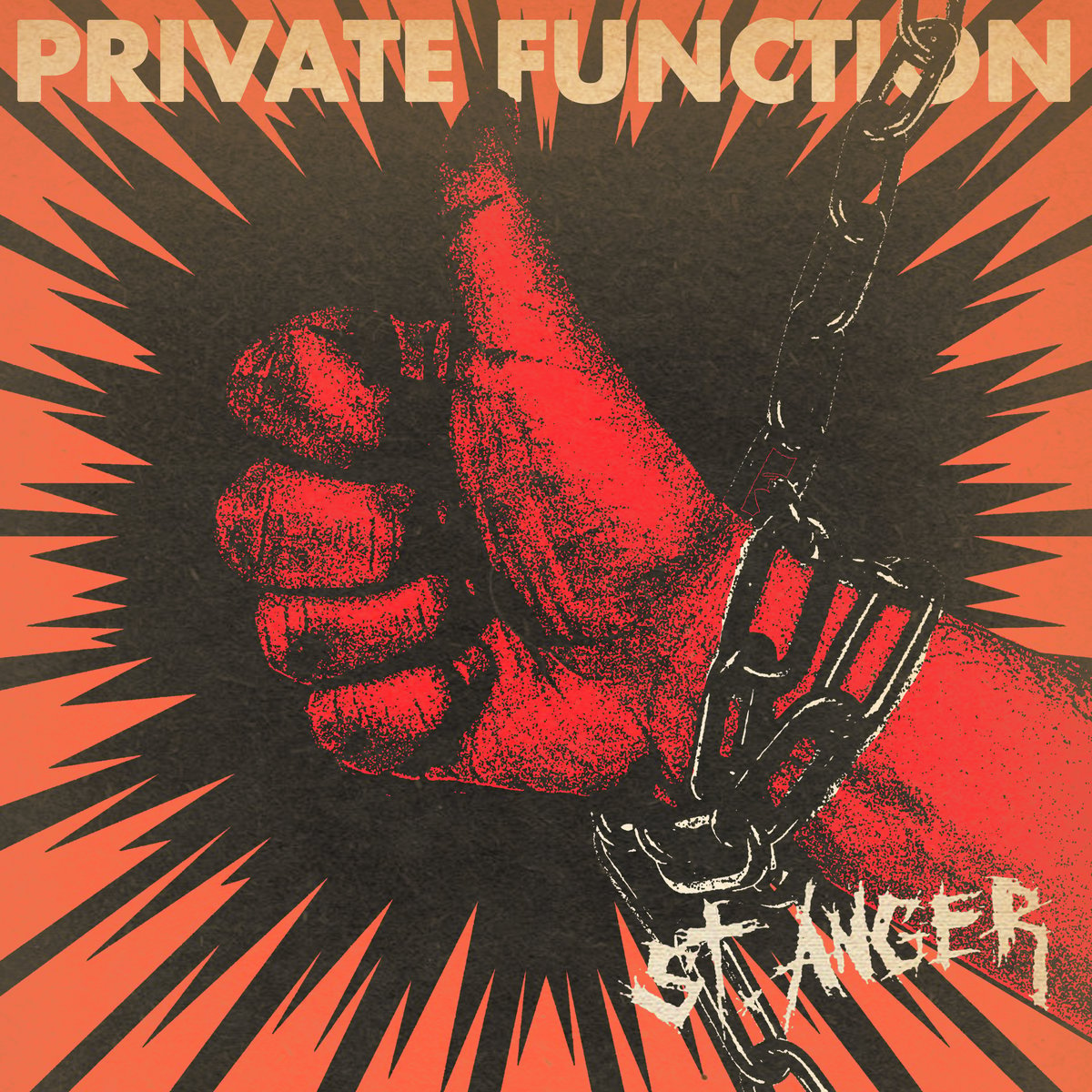 188
Private Function, 'St. Anger'
Disdain Records 2019
When Private Function capped off their debut EP in 2016 with a cover of Metallica's "Frantic", some might have been confused whether their crediting of the track to "Lennon/McCartney" was either a snide mockery or a thinly-veiled celebration of the iconic metal outfit. Three years later, when they aped the name of the group's heavily-derided 2003 album for their own full-length debut, the answer seemed much clearer. Unlike Metallica's own St. Anger, Private Function delivered an experience that was far more cohesive, memorable, and—quite frankly—enjoyable, namely thanks to a noted absence of trash-can drums and wah pedals, and the inclusion of songwriting that didn't take itself too seriously.
Armed with tracks that range from the tongue-in-cheek outrageous ("White Lady Funerals", "God Save the King Hit"), to the more sincere ("Am I In Love?"), and everything in between ("Talking to Myself", "My Bully is Dead"), St. Anger serves as a perfect showcase of what made Private Function one of the country's most vital and talked-about bands of the last few years. It's rare to see a debut album that so perfectly encapsulates a band's onstage sound and behaviour, but then again, Private Function are a pretty rare band.
Oh, and of course, PF STILL ON TOP!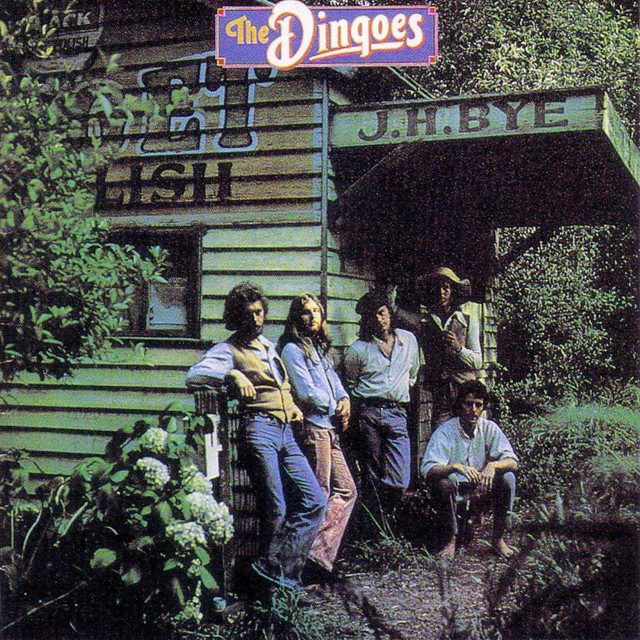 187
The Dingoes, 'The Dingoes'
Mushroom 1974
For a group whose initial run only spanned six short years, Melbourne country-rock outfit The Dingoes managed to craft an impressive legacy, with all three of their early records hitting the local Top 40. But for many, it was their self-titled 1974 debut that blew everyone away. One of the early signings to the then-nascent Mushroom Records, the group's 1973 single "Way Out West" helped set them up for the sort of fame that would arrive upon the release of their first album. With the guitar and songwriting talents of Kerryn Tolhurst in their corner, along with the abilities of fellow guitarist Chris Stockley and the vocals of Broderick Smith, The Dingoes resided in that exceptional era of Australian music, where musicianship and songwriting combined to create hit after hit. For the Melbourne group, they seemed to be delivering world-class songs at every turn, with almost every track on their 1974 debut viewed as a classic amongst fans of Seventies Aus rock. Though a 30-year-gap in their resumé would kick off at the end of the decade, The Dingoes had made their mark on local music, with a well-deserved spot in the ARIA Hall of Fame coming their way in 2009.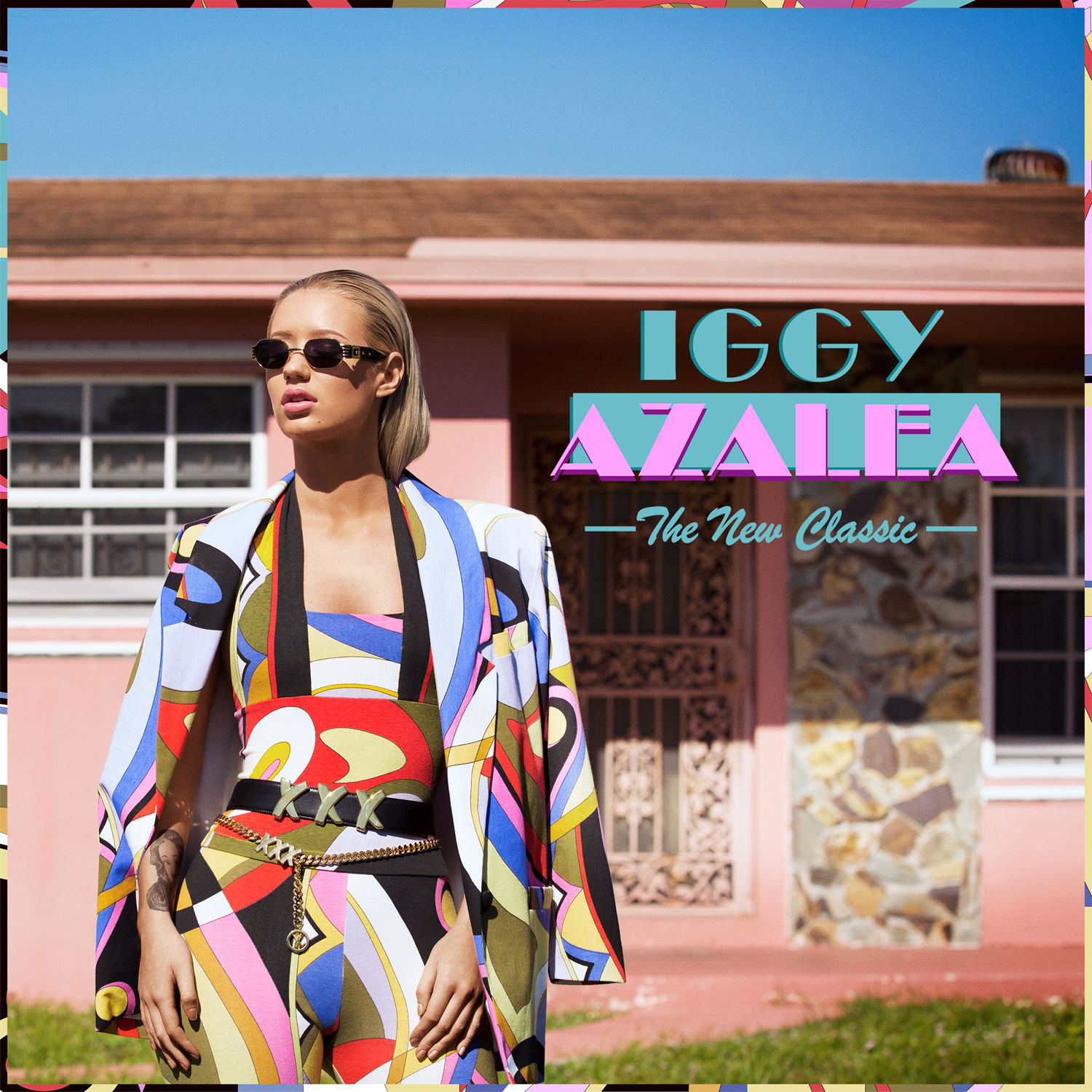 186
Iggy Azalea, 'The New Classic'
Virgin EMI Records 2014
There is no denying the impact Iggy Azalea's debut album had on mainstream hip-hop and popular culture. With Nineties pop hooks, booming synths, and assertive rhyme schemes, The New Classic was a polished package that gained global interest. While mixed reviews saw critics take jabs at her ego and her un-Australian accent on record, their efforts to disqualify her from rap stardom ultimately fell on deaf ears. The record won a swathe of accolades, was nominated for two Grammys and established her now trademark brand of moving successfully within both the pop and hip-hop worlds. Between steel drums and synths ("Goddess"), distinctive spit and assonance-heavy flow ("Change Your Life"), and trap-dubstep patterns ("Fancy", featuring a pre-global Charli XCX), Azalea tells her redemption story. From moving from Mullumbimby in rural NSW to Miami on her own ("No money, no family, sixteen in the middle of Miami"), to being exploited by a label, to carving her own path, her journey is laid bare on tracks like "Don't Need Y'all" and "Work". The album benefitted from the involvement of artists like former label mate T.I. and Rita Ora, but it was Iggy Azalea who had catapulted into ubiquity with her first long player, flying the Australian flag into previously untraversed hip-hop territory.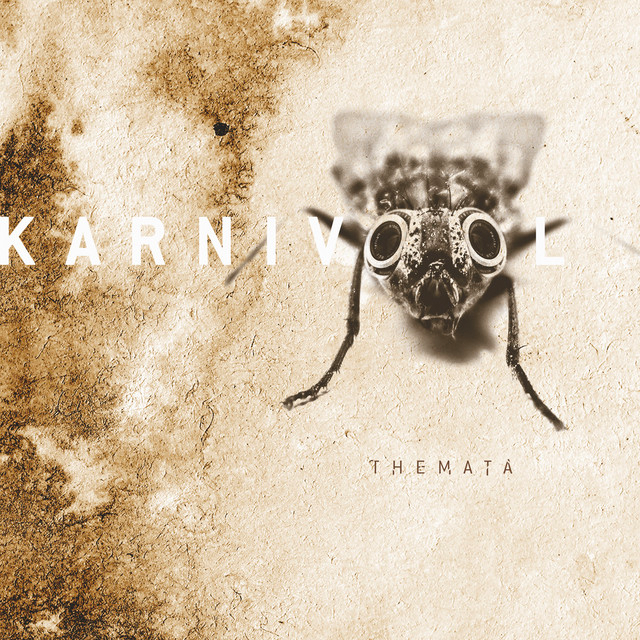 185
Karnivool, 'Themata'
Independent 2005
Released in 2005, Themata solidified Karnviool's place within the Australian heavy/prog scene and provided a blueprint of influences many contemporaries would follow in years to come. 
Not to mention, as a debut effort, Themata is a stellar example of a debut album doing exactly what it's meant to: herald an arrival in a pure, unfiltered form. For Karnivool, Themata is the backbone; the seeds from which the group would flourish and evolve. 
The way Karnivool would develop stylistically over the following decade can be traced back to this record. It still holds up as a stunning insight into the band's dynamic, and moreover, Drew Goddard's skill as a songwriter. 
In the grooves of "Roquefort", the chaos of "Shutterspeed", and the nu-metal leaning "L1FEL1KE", there's a clear honesty and rawness that is only topped by hearing the record live.
It's at this point in the band's career that we can hear the creativity between the members thrive, incorporating ideas in and around the strong foundations laid, courtesy of Goddard.
Upon its arrival, it can be argued that Australian music hadn't experienced a record as crushing and versatile as Themata before. A tight journey of sonics, melodies, and huge harmonic moments introduced us to a band ready for the long game.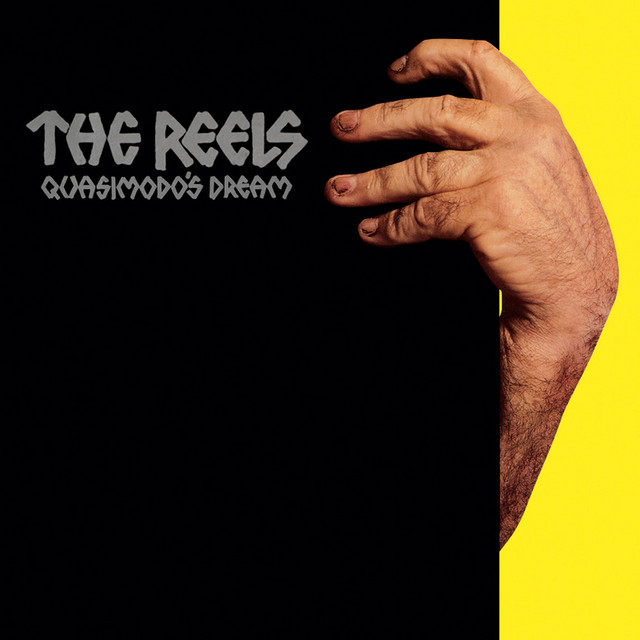 184
The Reels, 'Quasimodo's Dream'
Mercury 1981
The Reels are responsible for some of the most heart-wrenching lines in Australian songwriting history: "Love won't annihilate hatred / It builds you up / 'Til you've had enough / Then won't let you be / Fame won't alleviate heartache / Knocks at your door / Gives you the score / Then won't set you free / Just when you say, 'No more' / A hand asks for a key / I never wanted to be in Quasimodo's dream / Shall I beg the ringmaster, please, find another me." Not only is the record Quasimodo's Dream littered with artful writing of a literary scale, the conceptual framework of Dave Mason's vision was possessed by the future direction of the Australian avant-garde. The Reels lay the foundations for pop experimentation in the emerging new wave. It was tragic, lively, and challenging. I'm still haunted by the whistles from "Dubbo A Go Go", the glistening drum machines from "Depression", and the melancholic synthesisers in "Kitchen Man". The music shines a light on the darkest pieces of Mason's mind, arranging them in a way that he can make sense of. Michael Witheford from the Australian Music Museum Project writes: "The band hailed from Dubbo, a town which viewed men in red plastic pants and fluorescent tops, not to mention the ahead-of-its-time geometrically patterned hair as absolute freaks. Dave Mason was beastly careless."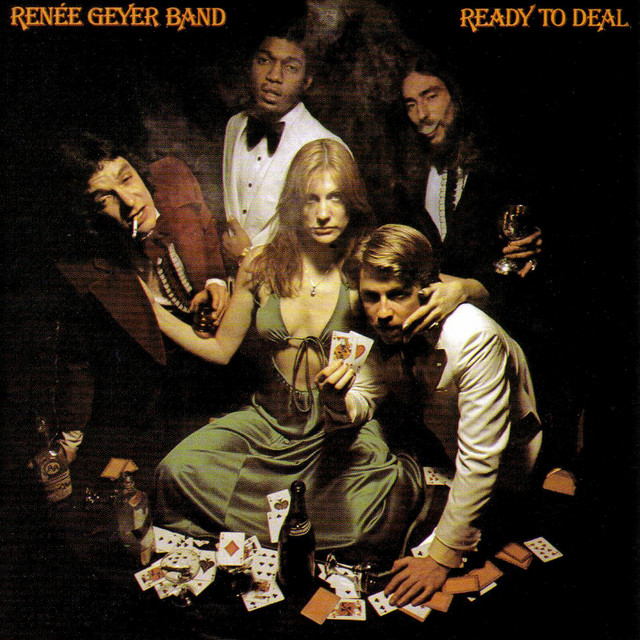 183
Renée Geyer, 'Ready to Deal'
RCA Victor 1975
While Renée Geyer's 2000 autobiography may have proudly been titled Confessions of A Difficult Woman, rest assured the singer's third album, 1975's Ready to Deal, was all about throwing her cards on the table. It followed a breakthrough hit with 1974's It's a Man's World —with a spirited version of the 1965 James Brown classic as its title track. The result was plenty of tough Seventies funk ("Sweet Love", "Spilt Milk"), however the title track was surprisingly—and rewardingly—subtle, given the album's provocative cover and the premise set by it. "Two Sides to Every Story" followed in stylistic suit. Meanwhile, two of Geyer's career trademark songs, "If Loving You is Wrong" and "Heading In The Right Direction" stand here in all their glory, the former evoking Geyer's greatness as an interpreter of songs (also covered by many, but arguably never bettered), the latter showing her ability to work as a creative force with her songwriting peers. The road ahead may have continued to be difficult, but it's always been fascinating, entertaining, and powerful at all stops along the way.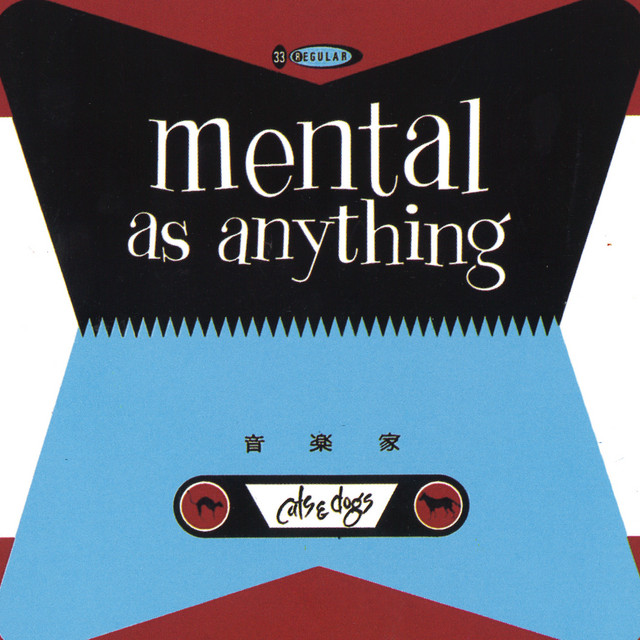 182
Mental As Anything, 'Cats & Dogs'
Regular Records 1981
While Mental As Anything had already made a name for themselves on the scene, Cats & Dogs took the best elements from their previous albums to bring about the group's most accomplished record. 
"I think it's our first proper album," the late Greedy Smith told Rip It Up in 1982. "With the first one, we didn't know what we wanted or what we should sound like, and the second one just got away from us altogether." 
Having only ever played at pubs and parties, the band were soon approached by "these guys who wanted to start a record company" and hoped to put out an EP with them.
The record's success was swift. Number three on the local charts (34 positions higher than their previous LP), it went to number two in New Zealand, and even cracked the Top 50 in Canada. Platinum sales were helped in part by the likes of their iconic singles "If You Leave Me, Can I Come Too?" and "Too Many Times", which both charted within the Top 10.
With Cats & Dogs, Mental As Anything found themselves coming into their own, recording the album they wanted to make, and achieving the success they so deserved.
181
RVG, 'A Quality of Mercy'
Our Golden Friend 2017
Even from the outset, RVG proved themselves a unique entry within Australian music. For most, the group appeared out of nowhere, armed with an independently-released debut album and no supporting press, photos, or media. They felt like something of an enigma, but RVG (that is, the initialism of the Romy Vager Group) had been slowly growing a profile around Melbourne since their namesake launched the project a couple of years previous. Recording the album "live off the floor" at Collingwood venue The Tote, A Quality of Mercy felt like a true representation of the scene in which the album had been crafted, with jangling indie influences such as The Go-Betweens and The Smiths pairing with Vager's inimitable storytelling to create a unique collection of songs that pleaded for empathy and understanding as they challenged the miserable status quo. But despite influences that felt reminiscent of the decades gone by, both RVG and A Quality of Mercy felt unlike anything else. Its tracks were mesmerising and moving, and its lyrics were direct and cutting. As one reviewer noted, the album was "born a classic", and it's fair to say that its legacy will only grow in the coming decades.