Rolling Stone's 200 Greatest Australian Albums of All Time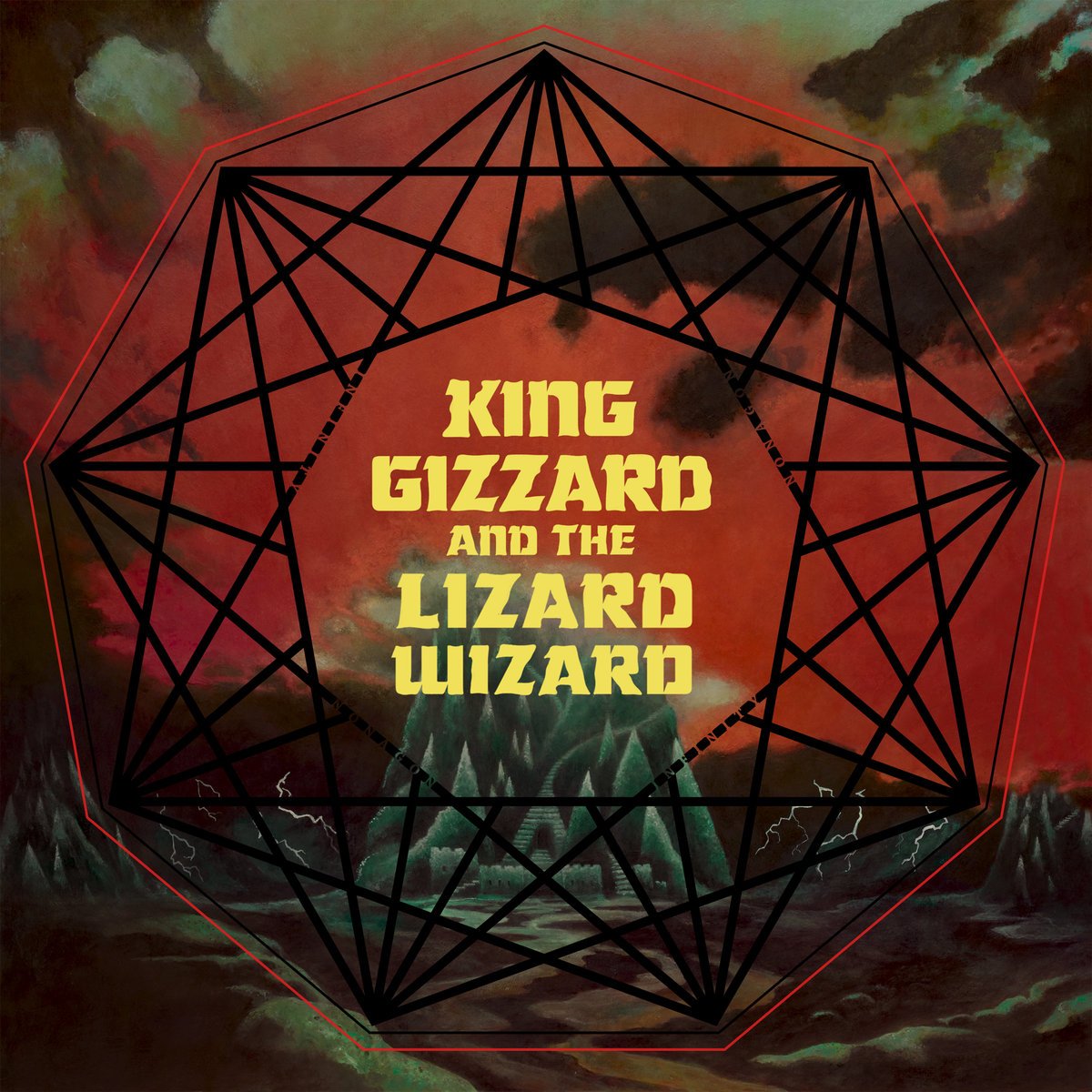 80
King Gizzard and The Lizard Wizard, 'Nonagon Infinity'
Flightless 2016
As King Gizzard and The Lizard Wizard stood on the precipice of becoming the excessively-prolific multi-headed hydra of the Aussie music world that we know them as today, 2016 served as a rare quiet period for the Melbourne group. One of the few years in which they released only one album (slackers!), their eighth record was set to be the one that rocketed them into dizzying new heights. 
Titled Nonagon Infinity, the album seemed like standard King Gizz fare from an outsider's point of view, but upon closer inspection, it became a shining example of their forward-thinking nature. In keeping with its title, the nine-track release was constructed as something of a never-ending loop, with each track segueing into the next, and the first and last tracks being designed to ensure an infinite listening experience was possible. 
It was novel, it was unique, and it was amazing. 
Blistering riffs, pounding percussion, and mesmerising amounts of psychedelia saw the group deliver an unrelenting piece of work that was unlike anything we'd ever seen. Tracks like "Gamma Knife" and "People-Vultures" effortlessly blended into each other, leaving one to wonder where one song ended and the next began. Despite this, it never felt repetitive, with each and every second feeling like an entirely new experience. 
It seemed as though the industry loved it too, with the record garnering three ARIA nominations, and a (somewhat controversial) win for Best Hard Rock/Heavy Metal Album. We might not have known it at the time, but this was the first and most notable step in King Gizz's journey to global musical domination.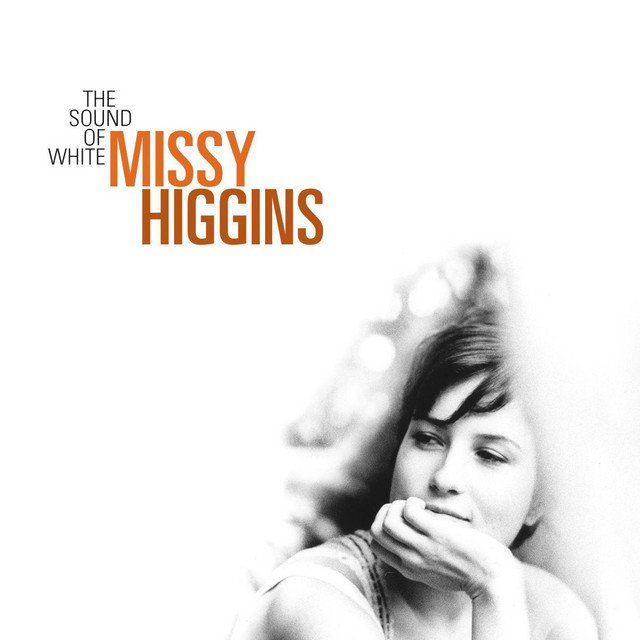 79
Missy Higgins, 'The Sound of White'
Eleven: A Music Company/Virgin 2004
When The Sound of White was released in September 2004, Missy Higgins looked and sounded like an indie-music darling with a distinctive new sound, combining elements of Sarah McLachlan and Gillian Welch—all delivered with a proud suburban Melbourne accent.
Her breakout hit "Scar", for all its tightly wound tension and moving storytelling, couldn't have been more polarising to radio hits like Outkast's "Hey Ya!" and The Pussycat Dolls' "Don't Cha" at the time. Now, the opening lyrics of the track, "He left a card, a bar of soap and a scrubbing brush next to a note", can be easily summoned by any Australian who had a radio in the mid-Noughties.
Raised on a diet of musical theatre and classical piano, Missy Higgns channels her influences but upends every custom they created. You can hear the incisive drama in tracks like "This Is How It Goes" and the jazz-infused "Casualty".
Meanwhile, opening track "All for Believing"—her winning triple j Unearthed track which saw her discovered—is one of her finest portrayals of quicksilver desire. There is an overarching sadness weaved throughout Higgins' debut album. From the unravelling of a toxic relationship to post-breakup longing, it's any wonder contemporaries like Amy Shark and Gordi cite this record as an influence.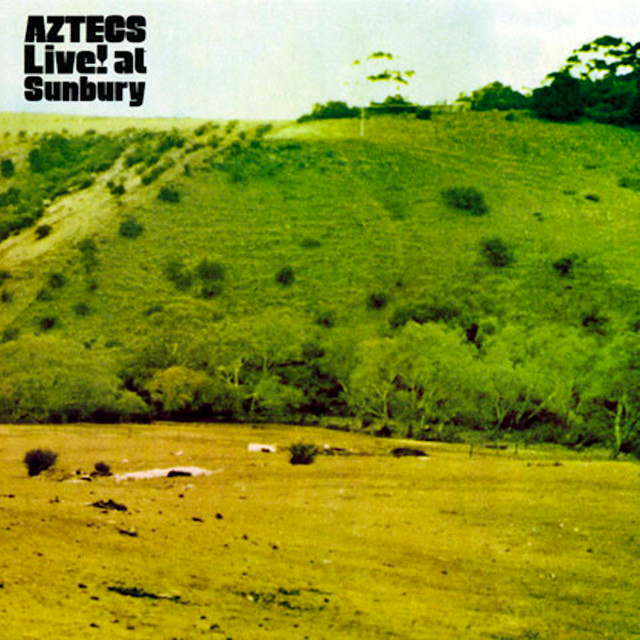 78
Billy Thorpe and The Aztecs, 'Live! At Sunbury'
Havoc 1972
To listen to Billy Thorpe and The Aztecs' Live! At Sunbury record is to experience a moment in time for Australian music. Having already spent most of a decade becoming favourites of the local scene (and releasing their first live album the year prior), January of 1972 saw the group perform at the inaugural Sunbury Pop Festival (just a week before the release of their signature hit, "Most People I Know (Think That I'm Crazy)").
Combining one of the country's most iconic artists with one of its most memorable festivals is the stuff that legends are made of, and while anyone would feel bitterness that they weren't there to see it for themselves, luckily, it was all caught on tape.
"We're gonna play an hour or more of pure rock'n'roll," Thorpe promises at the top of the set, and he remains true to his word, kicking things off with renditions of "CC Rider", "Be-Bop-a-Lula", and the fiery, 12-minute "Momma". What unfolds is testament to his legacy as one of the country's greats. Masterful reinterpretations, stellar jam sessions, and truly outstanding performances turn this gig into more than just a live show as it becomes a resonant live experience that even 50 years later, remains a highlight of Australian music.
While Thorpe may not be with us any more, his legacy remains, and Live! At Sunbury should be a go-to for any rock fan.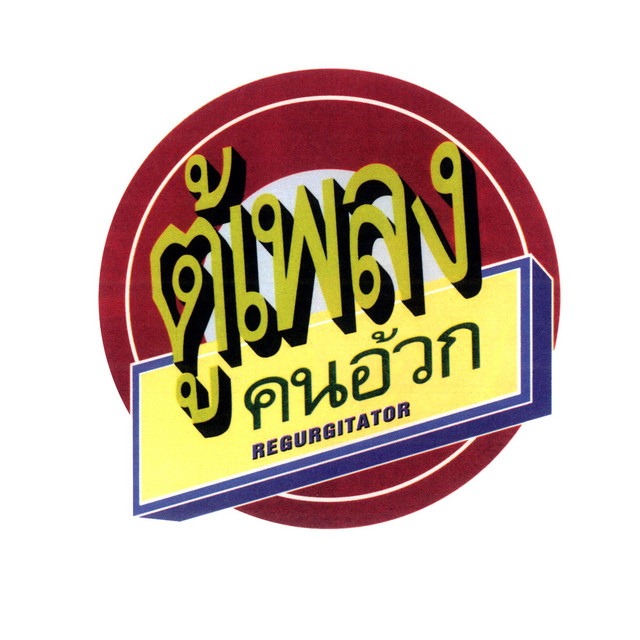 77
Regurgitator, 'Tu-Plang'
EastWest 1996
Brisbane, for so long teased by its southern neighbours, a throwback to the culture-killing reign of Joh Bjelke-Petersen, had a real moment in the early Nineties. No one was giggling when Powderfinger, Custard, and Regurgitator all emerged in the post-grunge era, all with a sound that rode the national airwaves of triple j and the Big Day Out bill.
The 'Gurge made a lot of noise with 1996's Tu-Plang (Thai for "Jukebox"), an album that fused elements of muscular rock ("Kong Foo Sing", "Miffy's Simplicity"), piss-taking ("I Sucked a Lot of Cock to Get Where I Am"), surf rock ("348 Hz"), pop ("Blubber Boy"), and touches of hip-hop ("Music is Sport", "Pop Porn"). It sounded like nothing else that came after, and, throughout, the 'Gurge gave the appearance of having the best of times. Any kid who wants to start a rock band should get inspiration from the "Kong Foo Sing" music video.  
The alternative rock trio enjoyed a breakthrough with the 1994 track "Couldn't Do It", a rock track masquerading as a rap song, which earned the Queenslanders a major label deal. "Couldn't Do It" would reappear on Tu-Plang, reimagined as muzak (labelled as the "Happy Shopper Mix").
For their next effort, the electro-pop LP Unit, core members Quan Yeomans and bass player Ben Ely completely rebooted their sound, and hit a winner. Reinvention and experimentation would be the hallmark of Regurgitator, though Tu-Plang and its successor are arguably the most accessible.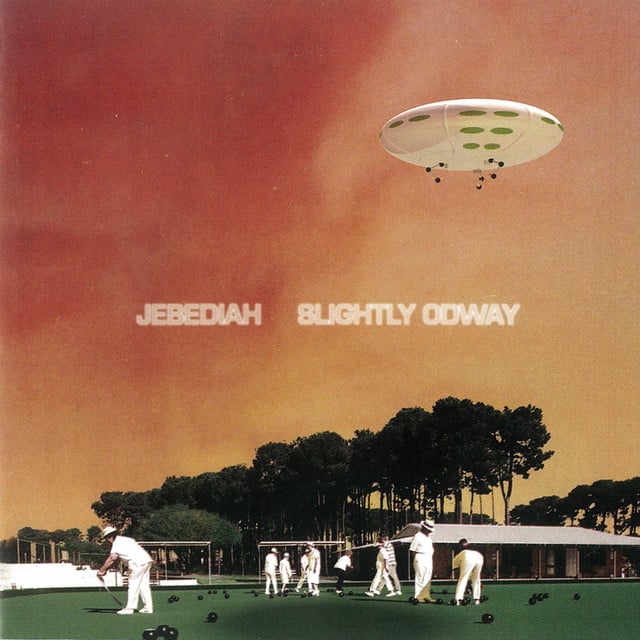 76
Jebediah, 'Slightly Odway'
Murmur 1997
It feels appropriate that a group of young Perth musicians, only three years into the game—and inspired heavily by alt-rock icons such as Archers of Loaf—would name their debut album after the slightly odd way in which they approached life and music.
After all, when you place liberating anthems ("Leaving Home", "Jerks of Attention") and heartfelt compositions ("Harpoon", "Twilight = Dusk") against tracks about invading aliens and cleaning linoleum floors (the self-explanatory "Invaders" and "Lino", respectively), you've got a record that feels as scrappy as most Aussie bands of the late Nineties looked.
But to actively listen to and appreciate an album like Slightly Odway is to hear one of the country's best alt-rock albums of the decade. 
With Kevin Mitchell's now-iconic nasal voice at the forefront, it's hard not to hear classic tracks such as "Puckdefender", "Benedict", and "Military Strongmen" without being transported back to sweaty festival stages at Homebake, The Falls, and the Big Day Out, reminded of the laid-back nature that rockers around the country revelled in back in the day. 
At its core, Slightly Odway is a flawless piece of work from a young, determined group of Perth musos, and a testament to their then-burgeoning status as one of the country's most beloved and reliable bands.
Of course, true fans will likely tell you the only way an album like this could be improved is with the inclusion of fan-favourite B-side "Monument", but when you've got an album that could easily be summed up as "all killer, no filler", are you really going to complain?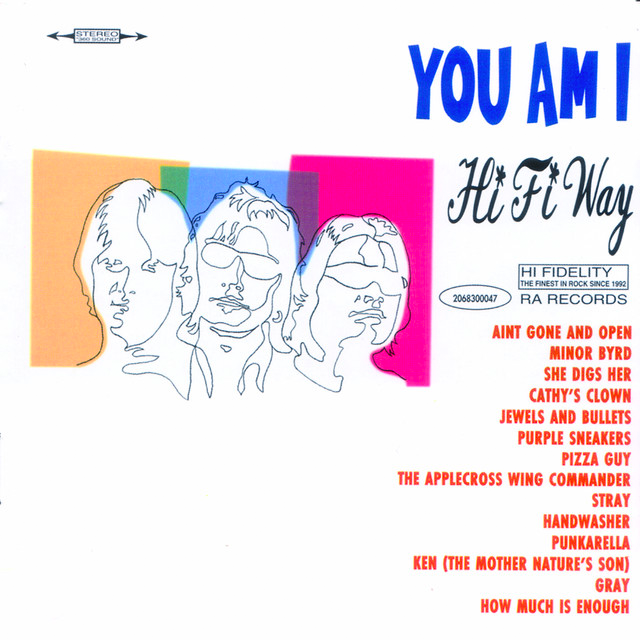 75
You Am I, 'Hi Fi Way'
Ra Records/WEA Records 1995
You Am I have never been about tomorrow. In their windmilling guitars, stuttering rhythms, and urgent vocals, you can trace a line to You Am I through past greats like The Easybeats, through the Hoodoo Gurus, clipping the edges of the Sydney hardcore scene. At the time of recording this, their second record, Tim Rogers had taken to describing their sound as "forward backwards rock'n'roll". 
But happily for Hi Fi Way, this record leans more heavily on the forward than the backwards. Sure, "Minor Byrd" is Stonesy and "Cathy's Clown" is mysteriously named after an Everly Brothers song, but while Hi Fi Way constantly hints at Seventies stadium rock and Eighties college anthems, it's also gloriously of its time. Rogers would retreat to the suburbs of the late Sixties on the following album, Hourly, Daily, but here, he's present and clear-eyed in the moment.
Recorded in seven days in New York City in 1995, Hi Fi Way was produced by Lee Ronaldo of Sonic Youth. It might seem like an odd fit a few decades later—this isn't atonal art-rock set in the Bowery, it's gloriously tuneful power pop set in the suburbs of Sydney and Perth. But the common ground between those two worlds is the guitar. Hi Fi Way is a guitar album. Yes, yes there are mellotrons and harmonies and hammonds and other signifiers of musical progression, but Hi Fi Way is about guitars. Shimmery, biting, windmilling, sludgy slabs, squalling with feedback. Just...guitars. 
Oh, and drums. It might not be a mistake that the album starts with the sound of Russell 'Rusty' Hopkinson's drums. The only line-up change between their debut album Sound as Ever and Hi Fi Way, Hopkinson brought a deftness and dynamism to You Am I's sound via stints in hardcore acts like Nursery Crimes. His clattering rolls in "Purple Sneakers" sound like the pent-up teenage frustration the lyrics call out. In "Cathy's Clown" and the album (ok, career) highlight "Jewels and Bullets", the drums are as hooky as any chorus. 
But that's all the sound. There's also plenty of fury. Rogers was at a crossroads as a songwriter, stepping away from the veiled, sometimes pained metaphors of previous songs like "Berlin Chair" or "Adam's Ribs". Shit was about to get personal. And with that personal lens comes a surprising world-weariness for a 26-year-old on his second record. As Rogers sings on a paean to a fallen comrade on "Gray", "I just don't think we'll ever get that other band together now." And we don't really want to know the answer to the question posed in the title to closer "How Much is Enough?". 
Rogers' world was beginning to darken, but the nostalgia of childhood and teenage slackerdom was still neon bright ("Purple Sneakers", "Pizza Guy", "Applecross Wing Commander"). Dark or light though, the album is shot through with memorable, singable, life-long favourite songs. Arm-linking, full-throated, collective singalong songs. On "She Digs Her" Rogers sings, "Hey did you ever get the feeling everything is working out okay?", and in that moment, we believe him.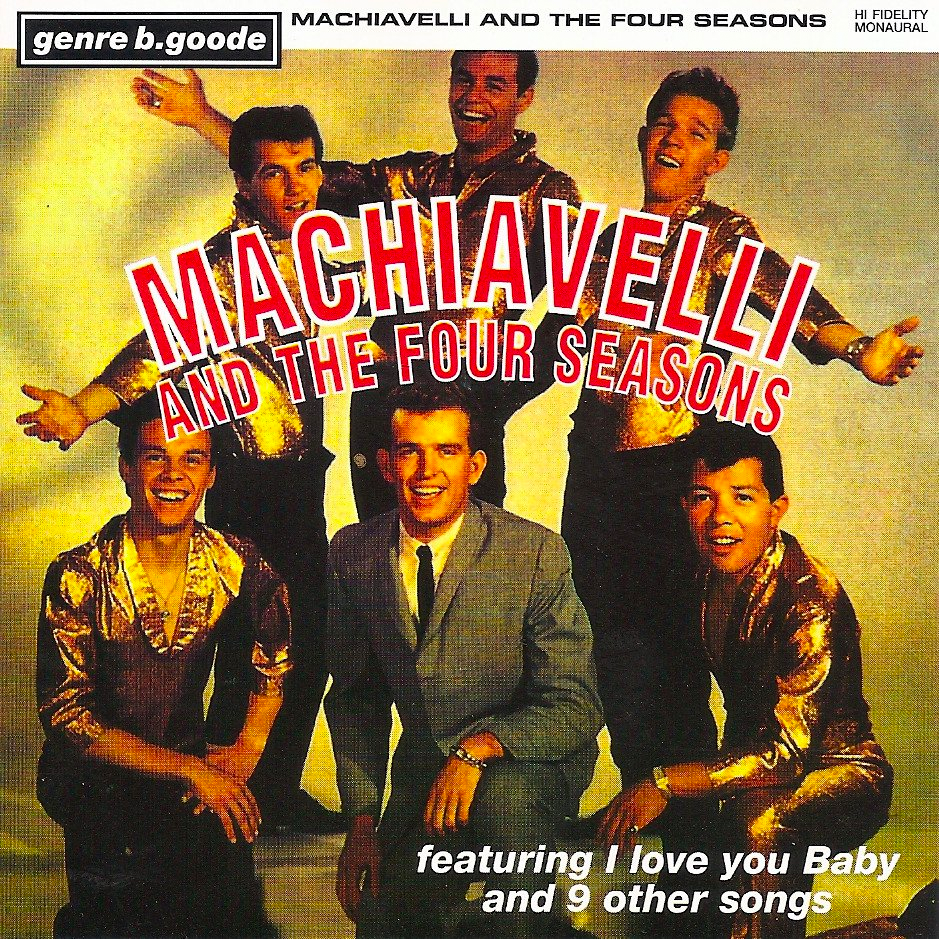 74
TISM, 'Machiavelli and The Four Seasons'
Genre B Goode 1995
As the early Nineties unfolded, it was clear that TISM were in the midst of a sonic change. While debut album Great Truckin' Songs of The Renaissance was a pub-rock classic, 1990's Hot Dogma was more of an Eighties-influenced gem that has fallen out of favour amongst many fans (and some band members). However, a signing to Shock Records soon after resulted in a pair of EPs, with The Beasts of Suburban and the controversial Australia the Lucky Cunt showing off a rock sound more contemporaneous than previous efforts. 
However, as their work continued to be influenced by outside sources, TISM found themselves in a situation where they didn't want to follow convention and pander to their audience by playing the sort of grunge-laden guitar music that was typical of the era. Thus, the group found themselves making a noted and intentional change, with ​​Machiavelli and The Four Seasons delivering a shift to alternative rock and dance music which saw the group once more becoming square pegs in the round hole of the Australian music scene. 
For newcomers, TISM were something of a revelation. Tracks such as "(He'll Never Be An) Ol' Man River" and "Greg! The Stop Sign!!", despite being social commentaries by design, were viewed as novelty songs by some, with those folks latching onto the group's satirical lyrics, catchy melodies, and bizarre public image as proof of the group being a "joke band". For longtime fans though, ​​Machiavelli and The Four Seasons was another musical evolution for the group, combining the whip-smart social satire they employed within their lyrics and pairing it with compositions that coupled commercial appeal with stellar musicianship and artistry.
While singles such as "Jung Talent Time" and "Garbage" would focus on both celebrities who had overstayed their welcome and artists who perpetually looked to the past, respectively, the likes of "What Nationality Is Les Murray?", "Lose Your Delusion II", "Aussiemandias", and "Give Up For Australia" remained gems which showcased the masterful approach to their craft that TISM employed at every turn.
However, many critics and naysayers seemed to view TISM simply as a novelty band that had managed to crack the code to success, with the record going Gold (thus receiving a special reissue the following year) and even scoring three entries into triple j's Hottest 100. Did TISM care though? Of course not.
Publicity and media attention notwithstanding, they were determined to let their music and message do the talking, with the record's four singles becoming staples of alternative radio of the era, and their live shows becoming must-see rites of passage for any nascent music fan.
As vocalist Ron Hitler-Barassi had once opined, "the greatest satirical statement that we could have made on the Australian rock industry is to actually become moderately successful within it."
Maybe he was right. Maybe TISM's success was all part of their master plan, or maybe—just maybe—they had crafted one of the decade's best and most memorable albums, and their success and recognition was truly deserved.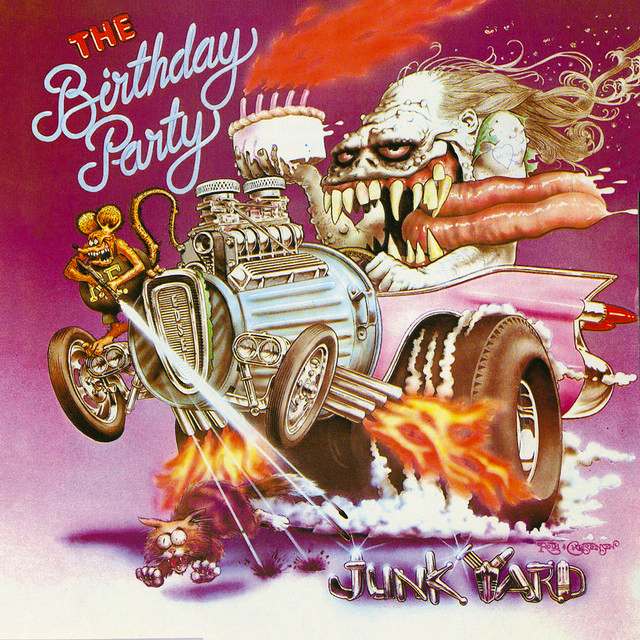 73
The Birthday Party, 'Junkyard'
Missing Link 1982
Bands are typically thought to mellow with age. Not The Birthday Party, whose third and final album is confrontational from start to finish. Nick Cave had already established himself as a hellbent carnival barker, but he and the band push against traditional song structures more than ever here, stoking impressionistic splatters of sound.
Morphing from The Boys Next Door—with guitarist Rowland S. Howard's immortal outsider anthem "Shivers" carried on from his earlier band The Young Charlatans—The Birthday Party relocated from Melbourne to London before making a final stab at Berlin. Junkyard preserves the roiling chaos that peaked before the band collapsed entirely, losing members and birthing The Bad Seeds. Much has been made of the influence of heroin and squat living on this era of the band, but even without that context there's no overstating the lacerating nightmare they inhabit here.
The slow grind and needling guitars of original album opener "She's Hit" makes a dirgey invitation for later fringe entities like US Maple, while subsequent reissues start off with the enticing hothouse groove of "Blast Off," the B-side of the previous year's orgiastic vampire pile-on "Release the Bats". Guitarist Mick Harvey had to jump on drums for "Dead Joe"—one of two songs co-written by Anita Lane, who died in 2021—after soon-to-exit stickman Phil Calvert couldn't quite nail its industrial clang. That song signals the band's imminent finish in more ways than one, grinding to a stop before violently reanimating. Also soon to leave the band, bassist Tracy Pew provides a crucially agitating presence, though future Bad Seed Barry Adamson steps in to lend stouter and more focused licks to "Kiss Me Black".
Even if "The Dim Locator" bears a melodically rich hook from Howard, the vocals sound like they're emanating from the bottom of a well. Against further guitar contortions and rhythmic lurching, "Hamlet (Pow, Pow, Pow)" recasts its title character as a gun-toting, crucifix-wearing anti-hero primed to steal a Cadillac. Such violently reassembled iconography would become a Cave hallmark for years to come, and so much of Junkyard now seems to lay out his obsessions of the next several decades. Describing the killing of a lover right from the remorseless opening line ("I stuck a six-inch gold blade in the head of a girl"), "6" Gold Blade" anticipates The Bad Seeds' landmark Murder Ballads, while Cave's feral, jazz-damaged pronouncements on the Harvey-penned "Big-Jesus-Trash Can" resemble a stage rehearsal for Grinderman's oversexed middle-aged shtick.
Junkyard remains a foundational text of noise rock, casting a surprisingly long shadow for such a jagged send-off. Henry Rollins reissued and remastered it at one point, and David Yow would plunder its DNA for even wilder results in Scratch Acid and The Jesus Lizard. Before Cave put his own name on the marquee and began the slow climb to his current respectability, this album sounded a gleeful fuck-you not just to the waning New Romantic acts of London at the time, but to classical beauty and organised thought full-stop.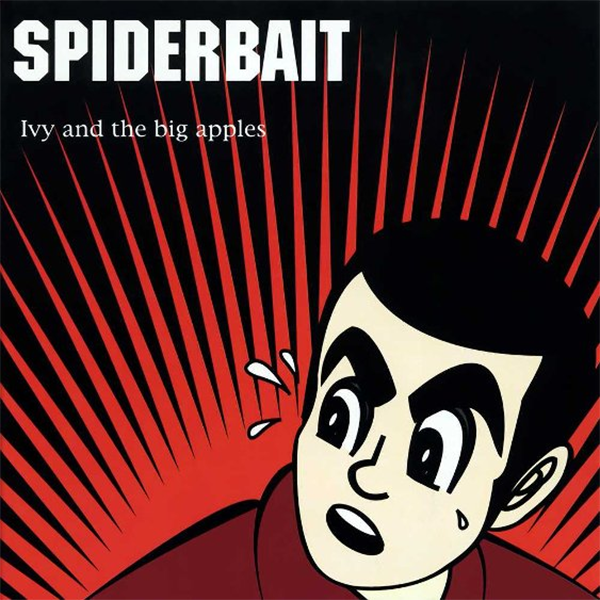 72
Spiderbait, 'Ivy and The Big Apples'
Polydor 1996
For a brief moment in 2004, Spiderbait felt like they were everywhere, thanks in part to the chart-topping success of their cover of "Black Betty". The trio even unveiled a greatest hits compilation in the wake of this period, surprising those who had them pegged as newcomers to the Aussie rock world. But eight years earlier, Spiderbait were the talk of the town because of their third album, Ivy and The Big Apples.
A relatively quick follow-up to 1995's The Unfinished Spanish Galleon of Finley Lake, Spiderbait's third record came just five years into their career and captured the group at their commercial peak. Peaking at number three on the local charts, going double Platinum, and even winning the ARIA Award for Best Alternative Release, Ivy and The Big Apples was Spiderbait's big break.
Bolstered by the success of lead single "Buy Me a Pony" (itself the first Australian song to top triple j's Hottest 100), the record was everything fans had come to know and love from Spiderbait. The pounding rhythms and gritty, commanding voice of Kram, the epic guitar tone of Damian Whitty, and the throbbing bass and contrasting vocals of Janet English; this was Spiderbait at their peak.
Across its 16 songs (and a further two hidden tracks), Spiderbait had constructed a record which flexed every one of their creative muscles. In effect, the entire album felt like a collage of the group's musical ideas. From the power-pop sweetness of "Calypso" (which found fame only briefly in 10 Things I Hate About You), fans were taken to the lengthy prog-rock of "When Fusion Ruled the Earth", the acoustic activism of "Goin' Off", the dark electronic elements of "Horschack Army", the frenetic energy of "Conjunctivitis", and the dreamy trip-hop of "Joyce's Hut", it almost feels like Spiderbait couldn't quite focus on a musical theme, but truly, we the listener were better for it.
Speaking to Double J in 2016, English explained that the group's success was as surprising as it was improbable. "We were a pretty unlikely hit band," English explained. "[We had] two singers and this genre spread where people couldn't quite pin down what we were doing."
As Kram would later note in 2017, the group's signing to a major label had left them with a desire to up the ante for their next album and "make it really special", ultimately resulting in a record that "turned a corner for us in our careers".
"We injected all the things we like in music," he explained. "It changed us. Our shows became really big, we started playing really big festivals, and we've been there ever since.
"It helped us transition from indie pub band in Melbourne to being a national act that played really big shows," he continued, "and for me personally, for all of us, it gave us a lot of confidence."
While Ivy and The Big Apples remains the group's equal highest-charting (tied with 1999 follow-up Grand Slam), it was a shining moment in time for Australian rock, proving that even the unlikely heroes had star potential.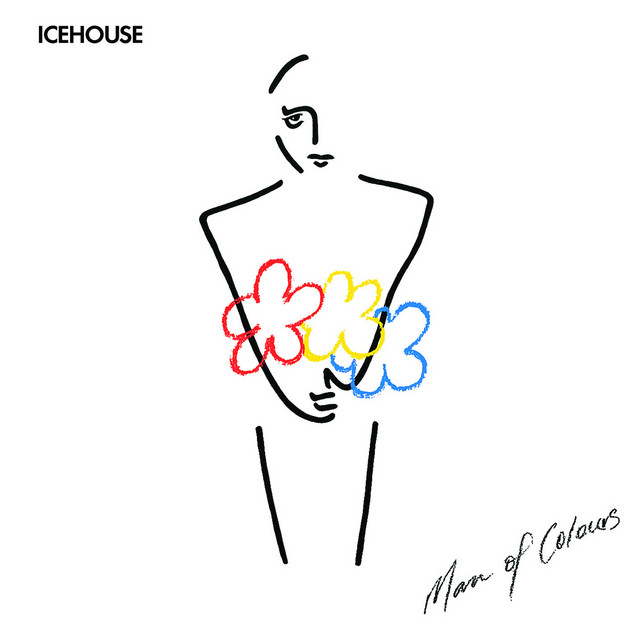 71
Icehouse, 'Man of Colours'
Regular Records 1987
Iva Davies had flirted with big, global hits throughout his career. "Hey Little Girl" from the sublime Primitive Man cracked the Top 20 in the UK, several others nudged the charts in Europe. Davies could even count David Bowie as a friend and ally, having supported the Thin White Duke on his 1983 Serious Moonlight Tour.
With Man of Colours, and thanks to an unlikely collaboration, the United States finally came on board.
Icehouse is Iva Davies, much in the same way Tame Impala is Kevin Parker. The songs, structure, the creative vision, it's Davies.
For Man of Colours, the sixth Icehouse album (including the debut, titled Icehouse and recorded as Flowers), Davies leaves behind pop-punk, new wave, and glam, for a pure-pop sound, punctuated with brass, reed (notably on the title track) and, of course, synth.
Speaking with this reporter in 2011, Davies recounted his affection for the first single "Crazy". Of all the songs of that collection, "it was the one I think that did all the hard work," he said.
"I remember being completely frustrated by the fact that it was held at number two for weeks and weeks and weeks by Kylie Minogue's debut single, 'Locomotion'. But I was very proud that 'Crazy' had worked its way up."
The Americans were going crazy too. Davies remembers a call from his manager at the time, John Woodruff, saying "Crazy" had climbed to number 14 on the US Billboard Hot 100 chart. "It's a song that worked really hard. And the irony of it too was that it did all the trailblazing for what followed."
What followed was "Electric Blue", co-written with John Oates of Hall & Oates. 
Davies remembers the "rock'n'roll moment" that was meeting Oates, first at the Thebarton Town Hall in Adelaide in the early Eighties, then later, when Oates tracked down Davies in a bar in New York. "We have to write songs together," Oates told Davies. "I'm a very nervous collaborator. I'm not comfortable, really, in that situation," admitted the Australian. "I made every excuse I could to get out of it." Oates' persistence paid off. The pair wrote the framework for "Electric Blue" in Australia, its title lifted from a Marc Bolan lyric.
Oates made Davies promise on the spot, "Whatever you do, record this song. And if you're not going to record this song, tell me and Hall & Oates will record it. And it will be a single. We will put it out. Because it's a hit." 
At the time, admits Davies, the song was half-finished. But it was a hit, giving Icehouse their first and only US Top Ten hit, peaking at number seven.
The single "Nothing Too Serious", says Davies, was "great fun to write. It was a very deliberate attempt to do something silly and wild and frantic. The whole concept of 'I had a little accident / Nothing too serious,' was actually great fun to work with."
In recent years, Man of Colours was remastered and reissued on three limited edition coloured vinyl pressings, each representing the flowers held by the human figure on the artwork.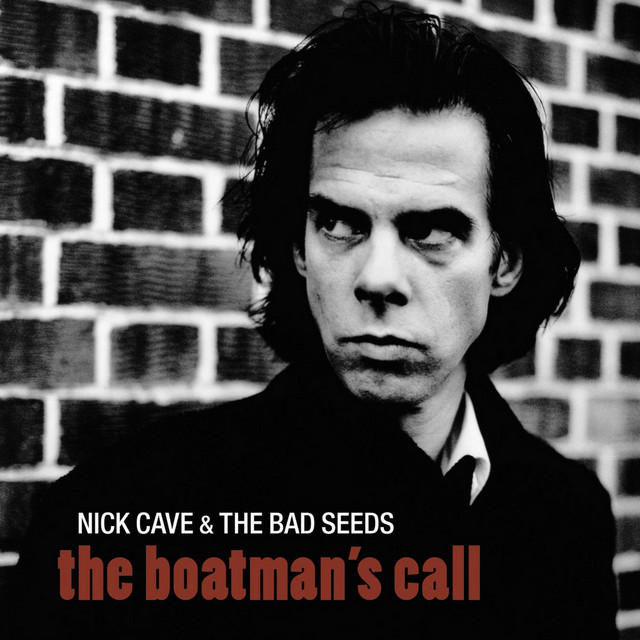 70
Nick Cave & The Bad Seeds, 'The Boatman's Call'
Mute/Liberation Records 1997
Nick Cave, for all the terrifying imagery in his songs, and books, those tales of his wild years, his gruff exterior in interviews, was actually soft inside. 
The Boatman's Call is Cave's curveball. If 1996's Murder Ballads was, as it proffers, an album of murder ballads, then The Boatman's Call, from 1997, expresses love and tenderness in a way few figured Cave had in him.
The seething walls of distorted guitars from previous Bad Seeds works are erased, replaced in many places by piano, often played gently.
Where Cave and co. maimed us from the outset with "The Mercy Seat" from Tender Prey, here we feel warm and snuggly right from the start, with "Into My Arms". Written in a country church in Surrey, southern England, "Into My Arms" is a beautiful number that's unquestionably one of Cave's finest works. One that, lyrically, holds true to all his classic songs, as he ponders an interventionist God, angels, and love. Only this is unlike anything from Cave's playbook.
"Into My Arms" is a song for the big occasion, from birth, to marriage, to death. Indeed, Cave performed the song at the 1997 funeral of Michael Hutchence, footage of which doesn't exist on YouTube, due to his insistence that the cameras shouldn't capture the moment as a mark of respect for the late INXS frontman.
"Brompton Oratory", named after an imposing Catholic church in west London, is both funereal and magical and one of the album's standouts. Fan-favourite "West Country Girl" is said to be prose on his relationship with Polly Jean Harvey, raised on the south-west coast of Dorset. PJ was, again, the muse for the despairing "Black Hair", a song so stripped back, we hear just Cave and, of all things, accordion. "Today she took a train to the west," he repeats.
Where fans and critics love the album, Cave has mixed feelings. He would later admit, he experienced a "kind of embarrassment. I felt I had exposed too much."
Artistically, he writes on his Red Hand Files blog, "my hand was forced by a convergence of events that felt so calamitous at the time that I could not find a way to write about anything else. It's not that I had any desire to write a 'break-up record', but these events just rammed the ramparts of my songwriting and seized control."
But with the benefit of time, he's come round. 
The Boatman's Call is a weighty effort that marks a significant detour away from assuming fictional, often brutal characters, and into confessional balladry, and down-tempo arrangements.
"A radical change was occurring in my songwriting," reflects Cave, "despite myself, and such changes can leave one feeling extremely vulnerable, defensive, and reactive."
It also marked the end of a prolific run, during which he would release an album every year or two. After The Boatman's Call, he would take time out to re-focus on himself and family, and wouldn't return for more than four years, with 2001's No More Shall We Part.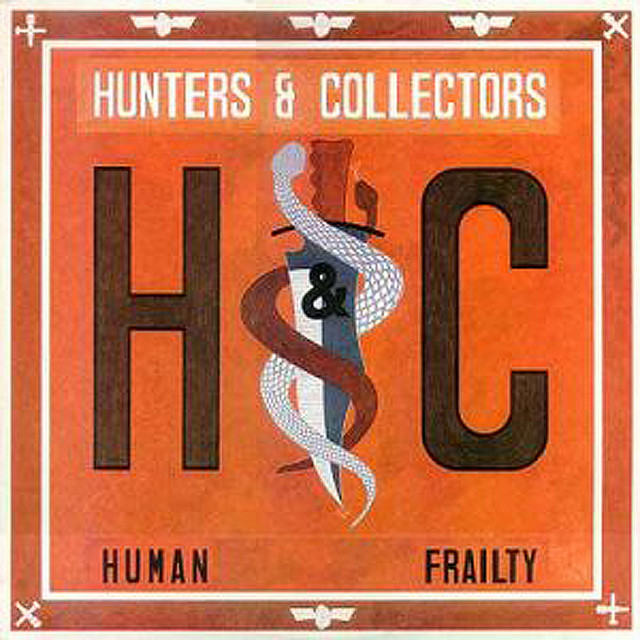 69
Hunters & Collectors, 'Human Frailty'
White Label Records 1986
"The whole album was about a girl I was in love with," quips Hunters & Collectors frontman, Mark Seymour to SBS. "There was just a lot of things going on. I just had a lot of raw material." 
Human Frailty is a live-wire album that levelled the post-punk playing field in the Eighties. The seven-piece outfit drifted deeper into suburban Australia and untied a working class psych; where hard yakka Westies, half pissed and shirtless in mangy pubs, their mullets soaked in grease and sweat, would growl at the top of their lungs, "You don't make me feel like I'm a woman anymore."
For the first time, the desperate and sensitive side of the larrikin archetype blossomed with raw thundering riffs, impassioned lyrics, French horns, and cold-steel percussion from found-objects. "We may never meet again, so shed your skin and let's get started," cries Seymour on "Throw Your Arms Around Me".
The record allowed Seymour to figure himself out and let loose the bottled up bloke he was expected to be. It entwined the masculine with the feminine. Top shelf culture was turned up for the proletariat. Their logo was printed on beer coasters for local RSL's. They cut their teeth at the infamous Crystal Ballroom. On "Relief", the orchestra was arranged against the New Wave.
On "Is There Anybody in There?", punk rattled in a mixer with white funk. Although Seymour initiated the songs, they took pride in calling themselves the Autonomous Workers Collective and never had a hierarchy. The band wanted to write pop songs.
The final sound is a lament for down under's suburban underside, a reminder that the majority of the population don't live in the cities. These songs are a cry for the quiet masses, a united sense of suburban failures and suburban triumphs.
Seymour's haunting is timeless, "Well, I was lookin' out the window / There's nothing there to see / I needed inspiration / So I turned on the TV / Is there anybody in there?" As the album winds down, we're left with one of the greatest moments of the record in "This Morning".
The lyrics detail the story of a woman leaving, while illustrating, with agonising simplicity, the bare bones of a man who is afraid of being alone. Its desperate, needy, childish ego is juxtaposed with an intricate webbing from the horn section. "Full of fear and trembling for her / Her last words to go away / But blind faith's trying to tell me it isn't over," groans Seymour.
The songs were to colour in the missing bits lost in the transition from love to love lost. Hunters & Collectors were an esteemed live act, performing theatrical happenings, that begged to be seen and believed.
The caricature of an unarmoured brute lives on in Human Frailty, and the way we think of the bloke next door is richer for it. It's our kind of romance; with horns, performative masculinity, and industrial drums. A portrait that offers the contemporary image of manhood some air and light.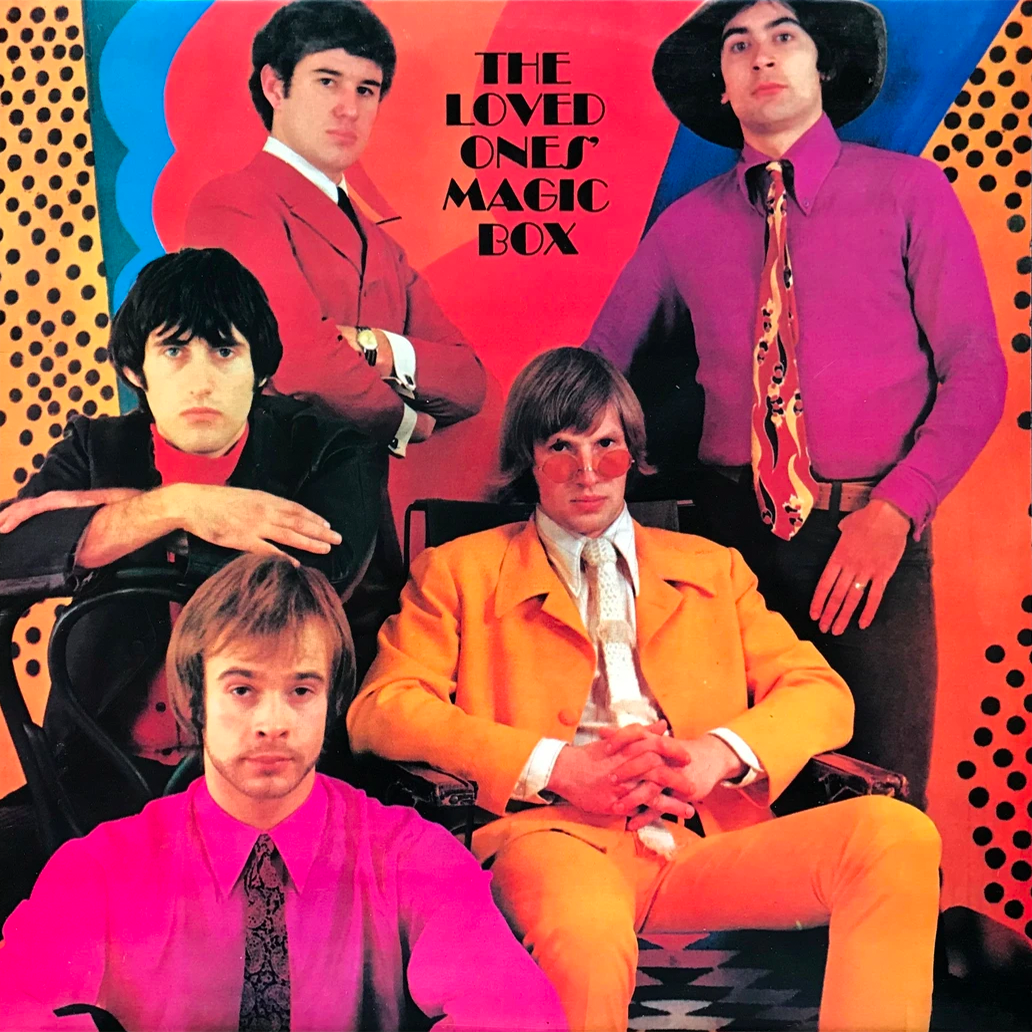 68
The Loved Ones, 'Magic Box'
W & G 1967
Things moved pretty fast in the mid-Sixties. That's the only way to explain how members of The Red Onion Jazz Band morphed into an R&B act inspired by the British invasion, started writing their own songs, became The Loved Ones, recorded a string of hit singles, compiled them into their debut album The Loved Ones' Magic Box, and split up. All between October 1965 and October 1967. 
If we were splitting hairs, we could say that Magic Box isn't an album, but a compilation of The Loved Ones' successful string of singles, B-sides and live tracks. But given that it all happened so quickly, the passage of time between the first note and last note being recorded was faster than some "real" albums. And even if it's not technically an album, it's still a classic.
On Magic Box, we hear the speed of the times, and a band toying with mod R&B, blues, baroque chamber pop, jazz, and snarling guitars with a light touch. It has heavy moments, but it avoids the stodge and stomp that would become a staple of Oz rock in the subsequent decade. Not that there isn't a connection to the hard rock that was to come—singer Gerry Humphreys went on to manage Bon Scott in the Valentines, and hosted Sunbury 73. But they weren't weighed down by its excesses just yet. 
But back to 1967 for a moment. Because The Loved Ones were definitely of their moment. Of the original 12 tracks on the vinyl release of Magic Box (it's been reissued and reordered with bonus tracks since the Eighties), ten of the songs have some derivation of "love" in their title. But despite the bright yellow suits and coloured lenses worn on the album cover, this isn't gentle 'flower-in-the-hair' love. This is brutal, more complicated, and darker at the edges. 
The songs stomp, they howl, they pull in thumbtack honky tonk piano (the baroque "Sad Dark Eyes"), lead handclaps ("The Loved One") but all serve to highlight Humphreys' voice, in turns guttural and transcendent, sometimes in the same song ("Ever Lovin' Man"). Occasionally things get lost in the swampy production, or at least hasty Eighties remastering, but it's worth wading through for the moments of levity. The baroque introduction to "Ever Lovin Man"; that long, sustained singalong note in the chorus of "Sad Dark Eyes", every handclap in "The Loved One".
It doesn't all work. The broad suburban critique and mannered piano of "The Loverly Car" is of its moment. The cover of "Shake, Rattle & Roll" is a little thin and slight. Elsewhere the covers work. "Blueberry Hill" is a great showcase of Humphreys' voice and also sounds about as stoned as "Rainy Day Women", particularly when the harmonica kicks in. And anyway, if there are throwaway moments on here, at least they're short. "Shake, Rattle & Roll" is the only song that cracks three minutes. It's the sound of a band and a scene in a hurry, trying on genres like a bright yellow suit, wearing it perfectly, and casting it aside.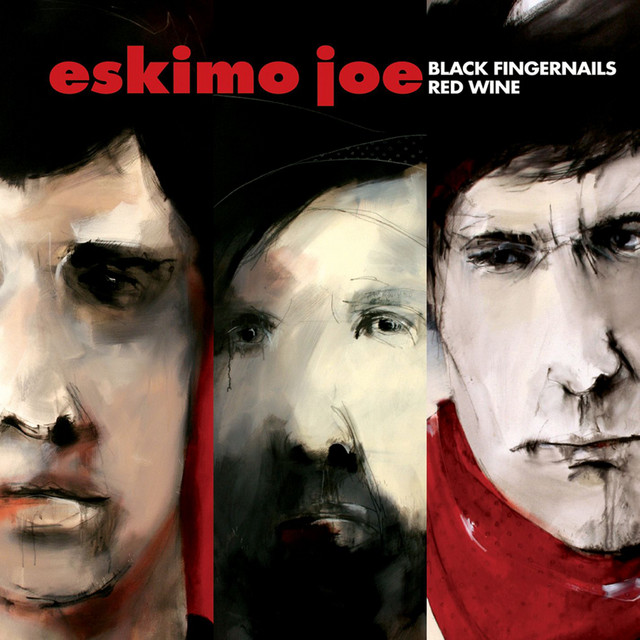 67
Eskimo Joe, 'Black Fingernails, Red Wine'
Warner Music Australia 2006
Eskimo Joe made a number of bold decisions when it came to their third studio album Black Fingernails, Red Wine. For one, the album presents a sound that is a radical departure from the youthful alt-pop that had given the Western Australian trio their first tastes of success. In contrast to the band's first two albums—2001's Girl and 2004's A Song Is a City—2006's Black Fingernails, Red Wine introduced elements of grandiose stadium rock combined with the darker melodies and more mature, extrospective lyricism the group were evolving toward. 
The album's opening tracks "Comfort You", "New York", and the title track present this new direction at its most obvious. Stunning, reverb-drenched melodies from piano and guitar intersect and echo, hammered into place by punchy snare drum hits. Frontman Kav Temperley's unmistakable voice is also a standout, powering to the front of every mix.
The tracks "Breaking Up" and "Sarah" are the most reminiscent of 'old school Eskimo Joe', proving the band still had an aptitude for writing great pop songs that can both immediately worm into one's ear, and stand up to repeated listens. Elsewhere, piano ballad "London Bombs" showed off a more tender side to the band, reminiscent of classic U2. The album displayed a great amount of songwriting range, yet still felt cohesive as a project.
Taken as a whole, Black Fingernails, Red Wine's sound is one with a fantastic feeling of space and depth, but one that never feels overindulgent or washed out. It's a triumph of production that has aged incredibly well, made all the more impressive by the fact that it's the band's first self-produced release.
Ask the band and they'll tell you these decisions didn't feel like gambles. Speaking to News Corp in 2016, Temperley recalled the band "just had this intense gut instinct that this is what we needed to do". That gut feeling paid off, and the album became Eskimo Joe's most successful record to date, debuting atop the ARIA chart and remaining in the Top 50 for a staggering 62 weeks. It would be certified four-times Platinum in Australia and its now-iconic title track not only reached number two in triple j's Hottest 100 of 2006 but also won that year's ARIA Award for Single of The Year. 
Three albums and more than fifteen years later Eskimo Joe are one of the country's most decorated acts. They've sold more than 750,000 records and have received a colossal thirty-five ARIA nominations in their career so far. There is no doubt that Black Fingernails, Red Wine played a significant part in this success, marking a noteworthy step up in the band's songwriting, proving their production chops, and bringing them to the forefront of the Australian rock scene.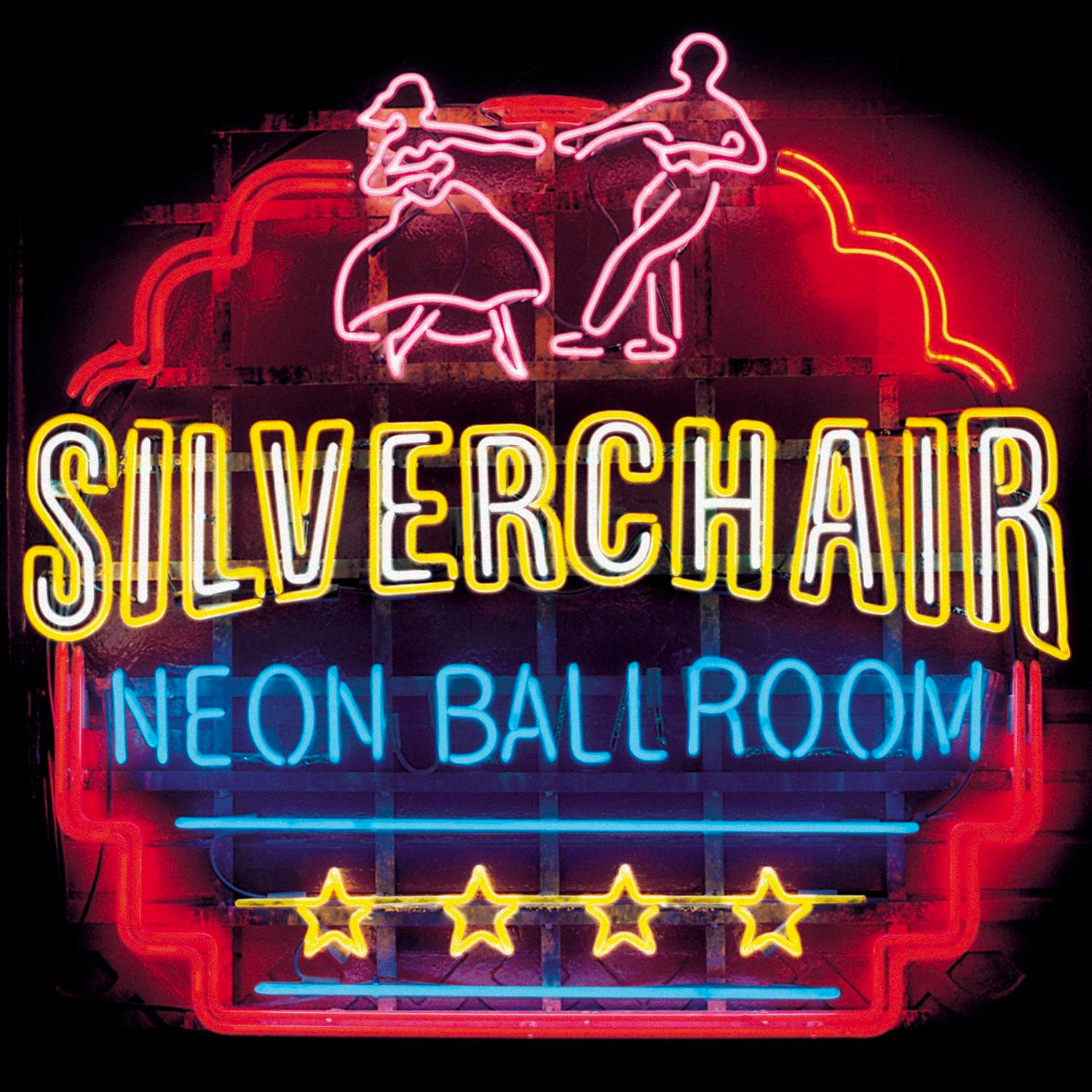 66
Silverchair, 'Neon Ballroom'
Murmur 1999
It's hard to look at Silverchair's Neon Ballroom as anything but a massive watershed moment for the group. Not even out of their teens yet, the Newcastle trio had been on the receiving end of so much media attention over the last five years in regards to their young age, their raucous grunge sound, and their seemingly-endless amount of critical acclaim. Having proven they were destined to be more than a one-album wonder with 1997's Freak Show, it felt as though Silverchair were on track to continue their tried-and-true brand of heavy alt-rock at every turn. 
With Neon Ballroom though, everything was different. Sure, the riffs and the raw, primal energy was still on display on tracks like the classic "Anthem for The Year 2000" and "Spawn Again", but like the incandescent classicism which the record's title inferred, Neon Ballroom was an eclectic mix of sounds.
Opening track "Emotion Sickness" put this new sound to the forefront, with the song (itself a personal favourite of frontman Daniel Johns) utilising the piano skills of revered musician David Helfgott and featuring the orchestral sounds of the Sydney Symphony. This wasn't the Silverchair we all knew, this was the next stage in their continual and praised sonic evolution.
"I just wanted to do an album, which just really did everything differently," Johns told triple j following its release. "I just wanted to approach everything in a different way." While the music itself paired the old with the new, even the lyrical content was seen as a massive change. Featuring Johns taking a more poetic approach to his songwriting, the result was something that was far more personal and introspective, with songs such as "Ana's Song (Open Fire)" relating to the frontman's struggles with anorexia nervosa.
"I wrote [the album] in that time where I hated music, really everything about it; I hated it," he would tell Andrew Denton five years later. "But I couldn't stop doing it and I felt like a slave to it."
Ultimately, Neon Ballroom would serve as a stunning entry into the Silverchair discography. Not only did it shine a light on the sort of musical versatility which many naysayers felt the group were lacking, but it became something of a saviour for Johns, providing an outlet and a beacon of hope in one of his darkest periods.
Likewise, Neon Ballroom was deemed as an instant classic amongst fans and critics alike. While Johns had speculated that longtime fans would either love or hate their new sound, it quickly became one of their most acclaimed, with nine ARIA Award nominations being bestowed upon the album, which had become their third of five chart-topping debuts.
Although the general population already knew that Silverchair were on track to become an iconic group within Australian music, Neon Ballroom was the record that pushed them from the category of rising stars into consistent veterans of the local scene.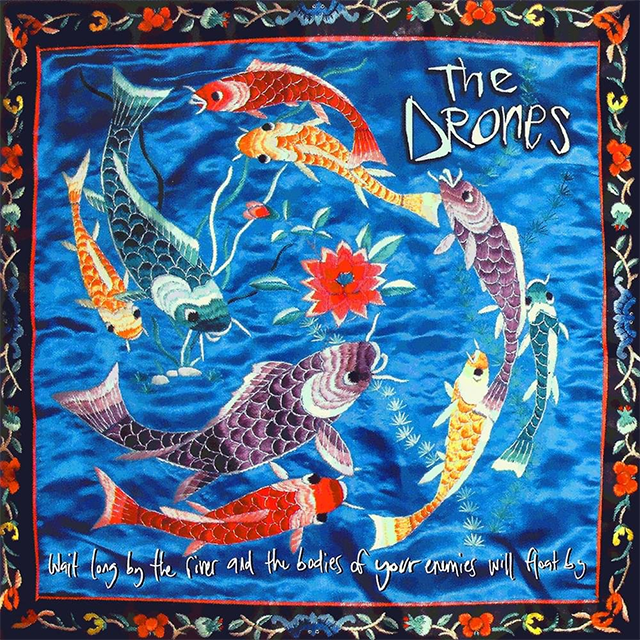 65
The Drones, 'Wait Long By The River and The Bodies of Your Enemies Will Float By'
In-Fidelity Recordings 2005
These days, The Drones are considered to be one of the country's greatest bands of the last few decades, while frontman Gareth Liddiard is cited as one Australia's finest songwriters. Of course, diehard fans have known this for close to 25 years, but back in 2005, the wider public was starting to wake up to the fact. 
Having released their debut album just three years earlier, April of 2005 saw The Drones unleash Wait Long By The River and The Bodies of Your Enemies Will Float By, an awkwardly-titled record which conjured up images of vengeance and tragedy; an album with a story attached. Truth be told, there were some heavy topics at play, with racial tensions bubbling up within "Locust", or album opener "Shark Fin Blues" arriving following some personal tragedy for Liddiard, including the passing of both his mother and former girlfriend. Speaking to Double J in 2017, Liddiard said that while Wait Long... was more subdued and purposefully accessible than 2002 debut Here Come The Lies, it still featured the same visceral fury that comes from situations such as this. "That record is us as a pissed off little band," he explained. "It [all] seemed to culminate in that album somehow."
With The Drones having recently relocated from Perth to Melbourne at the time, it could've been said that they needed a strong album to help them stand out from the crowd, to make a name for themselves, and to make their interstate move worth it. As it turned out, Wait Long… would become their magnum opus.
While Liddiard himself would label it a "good punk rock album" influenced by the likes of Rowland S. Howard and Neil Young, Wait Long… was equal parts claustrophobic and haunting, yet overwhelmingly cathartic. Often feeling like a meandering exploration of distorted guitar and pained vocals, Liddiard's sprawling, philosophical narratives told stories to which the wider public listened intently.
"That is the point of the melody on Wait Long…," he told Double J, "to let people in, rather than just slam the door in their face." Though it didn't chart upon release, Wait Long… received massive and widespread critical acclaim, with the record winning the inaugural Australian Music Prize in early 2006.
Just a few short years after its release, in 2009, opening track "Shark Fin Blues" was named as the greatest Australian song according to contemporary Australian songwriters. The triple j-conducted poll saw the track beating out the likes of songs by The Easybeats, The Saints, and Midnight Oil to nab the top spot. Given the track's origins within the mire of depression and loss, Liddiard must have felt a sharp sense of pride in such an honour.
"I think I take a fiendish pleasure in doing things like this," he said of his songs in a 2006 interview with Mess+Noise. "You know, creating something that's such a fucking drag. It's funny in a sense—there's a certain humour about it."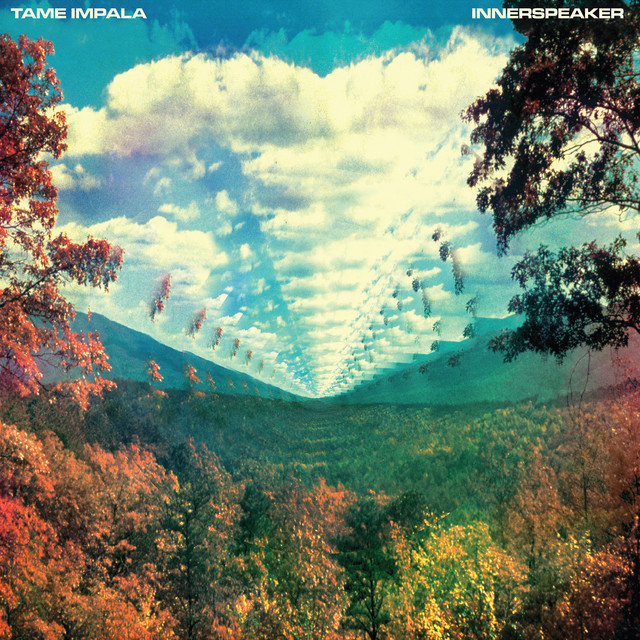 64
Tame Impala, 'InnerSpeaker'
Modular Recordings 2010
A decade on since the release of InnerSpeaker, much has changed for Tame Impala. But before Kevin Parker was the global superstar responsible for arguably the most successful Australian music project in a generation, he was the blissed-out stoner singing about sand stuck on the underside of his feet on Tame's undisputed psychedelic masterpiece.

What hasn't changed, however, is Parker's painstaking dedication to his craft. Following the runaway success of Tame Impala's self-titled debut EP, he was tasked with the challenge of creating a debut album. His first cohesive vision of the Tame Impala sound. Parker did what has become something of a ritual for the Australian rock icon: he holed himself up in a studio and brought the entire thing to life in a state of trancelike obsession. 
The results speak for themselves. As far as debuts go, InnerSpeaker is as good as it gets. The phenomenal opening trilogy of "It Is Not Meant to Be", "Desire Be Desire Go", and "Alter Ego" formerly introduced the world to the hazy sonic DNA of Tame Impala—complete with guitars running through swirling phasers, trip-hop inspired drum beats, fuzzed solos, big riffs, and Parker's immediately recognisable reverb-soaked drawl. For some, this will forever be the most well-loved Tame Impala incarnation. A little rough around the edges, but all the better for it. 
These three songs would go on to inspire countless bands. What's more, they'd go on to soundtrack innumerable experiences of millennials coming of age in the Noughties. The music of InnerSpeaker has a freedom woven into it that resonated deeply; the expansive colour palette the record paints connected with those who were beginning to expand their own sense of self. 
Lyrically, Parker is direct. It works. "The only one judging you is yourself," he sings on "Alter Ego". "You will never come close to how I feel," on "Solitude is Bliss". They're the kind of universal, clear-headed revelations one might experience on a particularly transcendental acid trip—placed into the perfect, heady context of Tame Impala's cosmic sound. 
"Jeremy's Storm" provides a gorgeous instrumental, proving that Tame Impala's knack for earworm melodies can extend even to intricate, finger-picked electric guitar. "Expectation" plays washed out chords on loop like a mantra before offering one of Tame Impala's most underrated lyrics: "I told myself I wouldn't care / But when she said she'd come 'round I combed my hair". It's understated, detail-oriented, revealing. "I Don't Really Mind" offers a perfect album closer. A jangling, rock'n'roll track that features a lush synth interlude—a taste of the sounds that Parker was soon to explore. 
InnerSpeaker marked the arrival of Tame Impala as a tour de force in modern rock. There are moments of genius littered throughout. But it also marked a watershed moment for the burgeoning Western Australian psych-rock scene, of which Kevin Parker was a key figure. In the decade since its release, nothing has been the same for Australian music. It likely never will.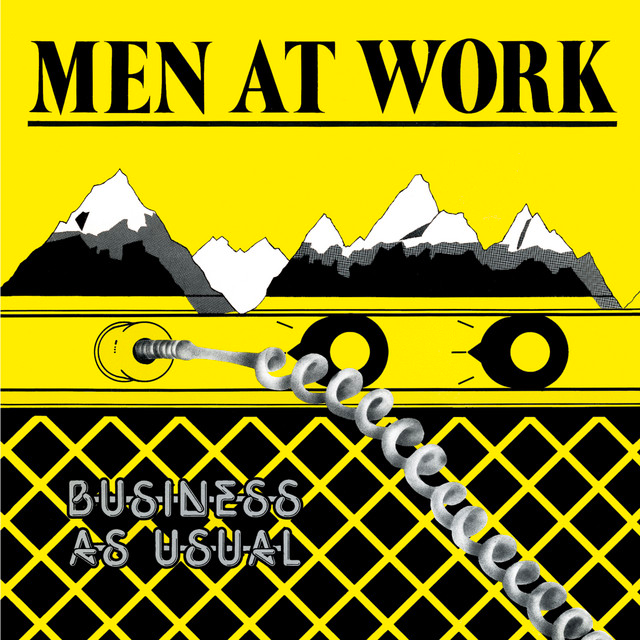 63
Men At Work, 'Business as Usual'
CBS 1981
The release of Men At Work's debut album would turn out to be the unexpected success story of 1982 as it stormed the charts to solidify itself as one of the highest-selling Australian albums of the early Eighties.
Despite the record's international success, no one could have predicted the gargantuan cultural impact that would carry on decades later thanks to the single that introduced the mysterious Vegemite sandwich to the global masses.
Led by the saxophone-driven "Who Can It Be Now?" and "Be Good Johnny", it would be the album's second hit—"Down Under"—that caught the attention of an international audience, captivated by the unofficial Aussie anthem that captured the down under way of life.
Fast forward to 2009 and the track would gain notoriety for an entirely different reason.
The High Court of Australia had controversially ruled that the flute riff played by the late Greg Ham had been plagiarised from the Australian song "Kookaburra Sits in The Old Gum Tree", written in 1932 by Marion Sinclair.
While ​​Sinclair died in 1988, publishing company Larrikin Music—which now holds the copyright for "Kookaburra"—had filed a copyright lawsuit against Men At Work over the snippet.
Trevor Conomy, musician and author of a book called Down Under: The Tune, The Times, The Tragedy, examined the case closely saying, "Marion Sinclair said things like, 'It came to me from above, I don't own it'." 
"She died in 1988, you presume she had heard 'Down Under', especially when it was used so often around the America's Cup win in 1983, but no one heard a peep out of her about any similarities. She died, the song went to her estate and Larrikin bought it from her estate and got down to business."
Amid the lawsuit, Ham died of a heart attack in April 2012 at the age of 58, with friends indicating that the stress had contributed to his early demise.
"I'm terribly disappointed that's the way I'm going to be remembered—for copying something," Ham had said.
Opening up about his bandmate's death in the documentary Waiting For My Real Life, Colin Hay gave insight into the toll that the unexpected legal troubles had taken on both Ham and his father Jim Hay, who died in Melbourne in 2010 aged 87.
"Gregory felt terribly guilty about having played the line, unconsciously or not, he goes downhill and can't seem to conquer whatever demons were going on," Hay said in the film.
Hay also said that his father had heard the earliest version of "Down Under" and "knew the truth" of it all.
"I was trying to calm him down," Hay recalled. "He knew that when I wrote the song that there was nothing appropriated from anybody. He was incensed. Smoke would come out of his ears.
"He was getting older, he was getting stressed. I can't make any claims that this [court case] was the reason that he died, but I do feel instinctively it contributed to knocking him off his perch."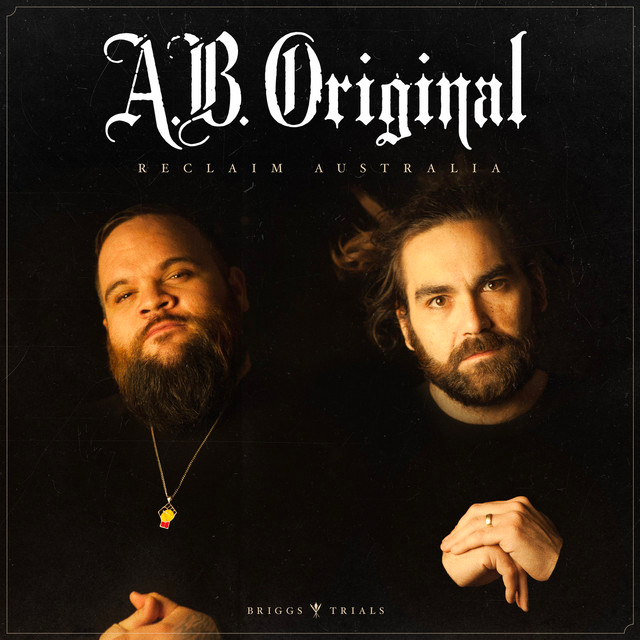 62
A.B. Original, 'Reclaim Australia'
Golden Era Records/Bad Apples Music 2016
Arriving as a necessary shock to many systems: creative, social, and political, Reclaim Australia has become a cultural touchstone for rap music in Australia, as much as it has been a career milestone for Briggs and Trials—aka A.B. Original.
Thinking back on it now, an album like this couldn't have been made by another duo. An album like Reclaim Australia is based in a ferocity that only these two rappers could conjure. Both artists had, at this point, established strong followings independent of each other; when Briggs and Trials linked up, the Australian rap game saw one of its strongest partnerships take flight.
Between Briggs' intimidating and dominant presence as a lyricist and Trials' innate sense of rhythm and groove in flow, A.B. Original couldn't come out the gate doing anything other than fire on all cylinders. 
Reclaim Australia dropped at a crucial time for Australian hip-hop, the genre was going through an evolutionary phase that was ushering in a series of important new voices like Tkay Maidza, L-FRESH the LION, and Remi into the mainstream, alongside industry heavy hitters like the Hilltop Hoods and Illy. The scene and the industry at large was hungry for change and something new. Fans were too, making this album's arrival even more perfect in terms of timing.
It wasn't ready for an album like Reclaim Australia; it's precisely this reason why its significance will never wane. Unapologetic in its approach to topics wider Australia was still handling with gloves: injustices against Indigenous Australians, police brutality, and the shameful history white Australia was built upon.
It's not an easy listen, and that's precisely the point. It forced those who needed to, to sit in discomfort while being captivated by undeniably catchy and hypnotic production— a confusing and weirdly satisfying experience. 
Much in the same way a commercial audience would gleefully rap along to NWA's "Fuck Tha Police" or "Straight Outta Compton" without properly understanding the context from which these songs were written, Reclaim Australia was the type of record that came through hard with the beats and patterns that made the music an undeniable vibe. 
Strip all of that away, and you've got very real and relevant stories that strike hard. The album, with some specially selected guest features by artists like Archie Roach, Dan Sultan, Caiti Baker, Thelma Plum, the late Dr. G, and Hau, demonstrated A.B. Original's dedication to showing their range. Sure, the political and social statements were important, but equally so was a highlighting of natural storytelling.
The album never loses sight of its main aims, but is also at home when it plays with sonic shades and different moods. The harshness of "2 Black 2 Strong", the groove and rhythm of "January 26", to the impactful album closer "Take Me Home"—Reclaim Australia is a masterclass front to back.
Reclaim Australia captures the anger, grief, and resilience of generations and though it is A.B. Original's sole offering to date, the weight of its legacy is enough should this be it.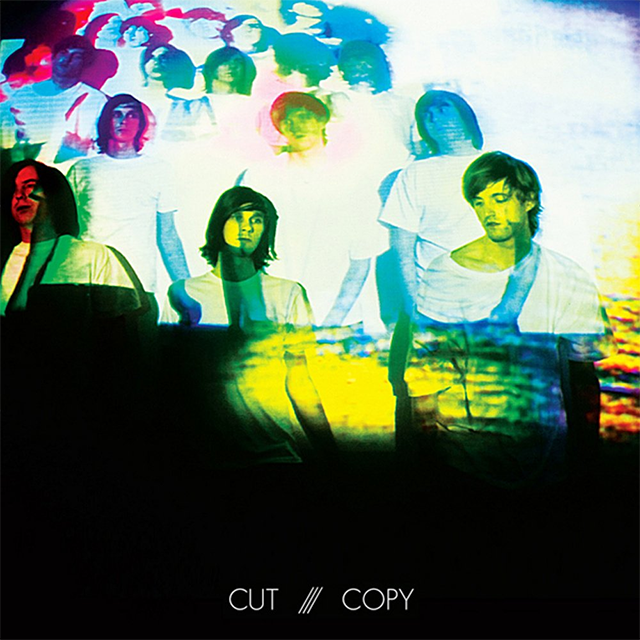 61
Cut Copy, 'In Ghost Colours'
Modular Recordings 2008
With a sweet sound that melded indie and electronica, Cut Copy cut through with 2008's In Ghost Colours, an album that put them onto the world's biggest stages.
Led by frontman Dan Whitford, and calling Melbourne home, Cut Copy signed-up with Modular Recordings, the venerated label launched by Steve 'Pav' Pavlovic, which boasted a roster with The Avalanches, Wolfmother, The Presets, Ladyhawke, and others.
Produced in New York by Tim Goldsworthy, In Ghost Colours lifted the lid on the globe for Cut Copy. Sets followed at Glastonbury Festival, San Francisco's Download Festival, and at Chicago's Pitchfork fest, and they played some of their biggest headline shows in Mexico and Colombia.
Initially, guitarist Tim Hoey told this reporter in 2009, the band was "just happy to have our record out". In the intervening years from 2004's Bright Like Neon Love to In Ghost Colours, something happened. Critics loved the music, as they did with the debut. But the crowds were swelling at shows, live bookings were going ballistic. "We've just been blown away by the response", Hoey noted, "especially in the US and in the UK and Europe. It really made it a point for us to concentrate on the overseas audience, which is really the audience for us."
Cut Copy also scored an enviable crossover when In Ghost Colours single "Lights and Music" was featured in the FIFA 09 soundtrack, a spot that pushed their music into the ears of gamers and sports fans in one deft move.
In Ghost Colours is an album of warmth and precision. Its palate of synth sounds and sequences selected not at random, but for maximum effect, taking the listener to an earlier time, and a different place.
"So Haunted" captures a post-punk vibe that could have been created sometime in the early Eighties, somewhere in the north of England. "Feel the Love" is so upbeat, it could drag a depressed person out of their funk.
"Hearts on Fire" and "Lights and Music" are cuts of man and machine, distilling the essence of New Order and RÜFÜS DU SOL, an electronic act that has exploded from Australian clubs and into US stadiums in a heartbeat. 
A special remix package of "Hearts on Fire" carried fresh versions by Calvin Harris, Modular labelmates Midnight Juggernauts, and more.
"Far Away" is, again, classic pop. Relevant, and retro. Much like the entire album.
In Ghost Colours is a record that would connect with an audience if it were released today, a meeting place for party-goers, indie kids, and flat-out music nerds. It doesn't sound like it came from 2008, and it doesn't sound like Australia. And that's part of its appeal.  
"The music we make is rooted in the UK. It's not a particularly Australian sound," noted Hoey in that 2009 interview. "We use touring as a way to gather as much inspiration as possible, and absorb a lot of music that is happening in the countries that we visit. 
"We're always constantly buying records, and hunting down obscure record stores. We're always buying a lot of gear and shipping it back, which my girlfriend hates."