Rolling Stone's 200 Greatest Australian Albums of All Time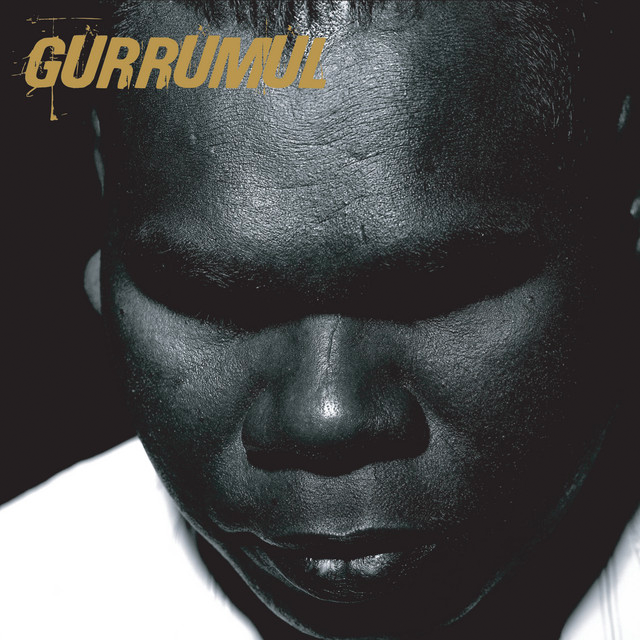 20
Dr G. Yunupingu, 'Gurrumul'
Skinnyfish Music 2008
Listening to Dr G.'s debut album even now, still induces chills. A voice that was truly unlike any other, Dr G. was a special talent who the world was incredibly lucky to bear witness to.
His debut album, Gurrumul, arrived back in 2008 and proved to be a groundbreaking release for Indigenous Australian music. A stunning collection of music that blended both English and Yolngu language, Gurrumul is a poetic and beautiful record.
It put Dr G., who at that point, already had an established and renowned profile in Australian circles, underneath a global spotlight that I'm not sure anyone on his team was prepared for. The way he manoeuvred the oncoming waves of success in the years that would follow was marked by humility, grace, and a quiet confidence in not just his abilities, but the way he could make an audience feel.
Gurrumul arrived like the end of a storm: the sense of calm when chaos falls away. It offers up moments of contemplation, sweet reflection and in a way, an education for many Western audiences in the rich oral histories that informed Dr G.'s music as a whole.
A mixture of gospel, soul, and folk music instantly strikes when listening to Gurrumul, though when Dr G.'s gentle melodies kick in and build beautifully to some great moments of soul, the album properly becomes transcendent. 
To hear his voice soaring on tracks like "Wiyahthul" and "Marrandil", it is hard not to be moved. Even without knowledge of Yolngu language, Gurrumul is an inviting album to all, all the same. The way Dr G. presented himself as an open soul immediately sets the environment: it's an hour-long storytelling session wherein we may feel a lot of emotions, but that's okay too. It highlights the human condition.
The songs on Gurrumul are largely focused on Dr G.'s connection to family, his culture and throughout, a connection to nature and everything that it encompasses. 
Gurrumul is largely acoustic, aside from longtime collaborator and producer Michael Hohnen on double bass, and the feature of additional guitars and harmonies to pad Dr G.'s own presence out. Keeping the arrangements relatively bare simply reinforces the impact of Dr G.'s unique and soulful presence. 
In a 2008 interview with The Age, Skinnyfish Records co-founder Mark Grose commented on the emotional pull of Dr G.'s lyricism on Gurrumul—the universal impact and appeal.
"Gurrumul's songs are deeply rooted in tradition. They're not angry protest songs but they ask us to look at our country, how diverse we are, and how we all share that depth of feeling he has for the land."
Listening to this record and with the benefit of having been able to see him perform live, memories of Dr G., sat on stage with just his guitar, the voice and the ability to soothe a large crowd with both, flood back. His performance style has been described as almost meditative, and this can apply equally as well to the music of Gurrumul too.
Songs like "Bapa" and "Djarimirri" feel like lullabies, while the intensely personal "Gurrumul History (I Was Born Blind)" is layered with nuance and a vulnerability that can move one to tears. As one of the few moments on Gurrumul featuring English, "Gurrumul History" provides some more context to Dr G. and his upbringing, while also highlighting his connection to the music as a way of channeling his experiences.
It is a contrast to his work with the iconic Yothu Yindi in the Nineties, but no less captivating. 
The impact of Gurrmul on the Australian music landscape made it a defining moment of success for Indigenous Australian art within commercial culture. Reaching triple Platinum status, winning ARIA Awards and in 2018, being inducted into the National Film and Sound Archive's Sounds Of Australia collection, Gurrumul demonstrated that the needle had been pushed—musically and culturally. 
What Dr G. did with Gurrumul was not to politicise or to alienate and divide. The album is steeped in a sense of peace that is almost unnerving on first listen. It gently urges the listener to let our guard down, and let emotion in. 
The way Gurrumul as a record was able to, for a moment in time, unite a global audience in wonderment and respect for a blind musician from Galiwin'ku who harnessed a voice and presence that could only be described as ethereal, is a feat no other Australian performer has been able to step to.
A quiet man off stage, often letting Hohnen speak on his behalf in public, Dr G.'s confidence and relationship with music shone brightly on the Gurrumul album. 
"I can play and sing and tell people things through my songs," Dr G. said in a rare interview with The Telegraph. "We have an encyclopedia of stories ready to tell people, if they want to listen."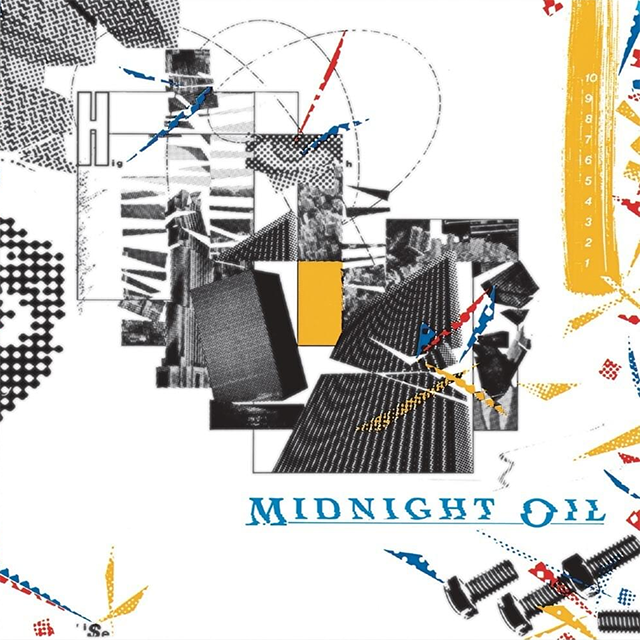 19
Midnight Oil, '10, 9, 8, 7, 6, 5, 4, 3, 2, 1'
CBS/Sprint 1982
It's a little odd to look back at 10, 9, 8, 7, 6, 5, 4, 3, 2, 1 with the benefit of hindsight. At the time of its release, Midnight Oil were a young, hungry rock band, eager to make a difference. Ten years and three records into their career, their 1978 self-titled debut, 1979's Head Injuries, and 1981's Place Without a Postcard had all provided the band with moderate and rising success, though the fabled "commercial breakthrough" still eluded them.
However, when 10 to 1 arrived, it was an instant hit. Not only did it get a bronze medal on the Kent Music Report, but it managed to chart abroad in both New Zealand and the US, proving that Midnight Oil were a band on the rise. But following the release of albums such as 1987's Diesel and Dust and 1990's Blue Sky Mining their newfound global ubiquity proved that 10 to 1 was simply a stepping stone on their way to becoming a household name.
Following the moderate success of the previous year's Place Without a Postcard, the Oils found themselves wanting to make an album that showed them at their most powerful. As frontman Peter Garrett would allude to for Toby Creswell and Martin Fabinyi's book, The Real Thing, desperate times called for desperate measures. And in the case of their next record, it called for stronger lyrics. "It's very important for us to get immediate," Garrett explained. "[B]ecause we can't go on making records like this for years and years and people can't go on ignoring it."
Working with producer Nick Launay, the Oils recorded their fourth album at The Town House in London, somewhat soured with the experience of recording their previous album (which Garrett would claim was intended to be their "big break") with Glyn Johns.
"Our capacity as a live band had reached a point where we were very confident we could walk into any room and smash the roof off," Garrett explained in a retrospective interview in 2012. "Yet this hadn't translated on that record. Sometimes something like that can pull a band apart. It had the opposite effect on us."
Armed with a set of new songs, bolstered by the modern influence and experimentation of Launay (it was he who introduced the band to the LinnDrum heard on "Power and The Passion"), and angered by global events such as Cold War paranoia, American intervention in foreign affairs, and the prospect of history repeating itself (as evidenced by the laundry list of atrocities in "Short Memory"), the group emerged from these sessions with an album that was—if you'll excuse the pun—essential Oils.
At its core, 10 to 1 was an angry album, but not one that wallowed in the fury. Rather, it told listeners why they should stand up, take notice, and care about the world around them. Resilient tracks such as "Only The Strong" and "Somebody's Trying to Tell Me Something" captured the group's trademark sound alongside more experimental efforts such as "Scream in Blue". However, it was their singles—the ones that featured the sort of political frustration that Midnight Oil are known for—that found them their biggest audiences.
"Short Memory" and "Read About It" (the former not released as a single, and the latter a media-attacking anthem) sit side-by-side before the record's most memorable moments (including the visceral "US Forces", and the resonant "Power and The Passion", complete with its iconic drum solo) turn the album into one of the most powerful albums made by a band up to this point.
As the success of 10 to 1 made itself felt, so too did Midnight Oil's attempt to ensure their message and music was heard by as many people as possible, undertaking more and more politically-motivated concerts, and with Garrett himself running for the New South Wales Senate in 1984. (Though he was unsuccessful, he would later begin an 11-year political career in 2004.)
However, both the album and the group's outspoken stances proved they were more than just talk. Their work told the world they were living up to the famous Emiliano Zapata quote paraphrased in "Power and The Passion": "It's better to die on your feet than to live on your knees."
Looking back on the record for its thirtieth anniversary in 2012, the band recalled its production and addressed its legacy, noting that it was undoubtedly the album that made them famous, not just because of its content, but because it was Midnight Oil firing on all cylinders.
"I think if you love the Oils, then you love 10 to 1," explained keyboardist and guitarist Jim Moginie. "There's something about the sound of it that doesn't sound like any other bands from that time. The dynamics of it are mercurial and curly.
"Diesel [and Dust] is a very clear record and it sounded good on the radio, but 10 to 1 was wilder. It was more…" He pauses. "It was more us."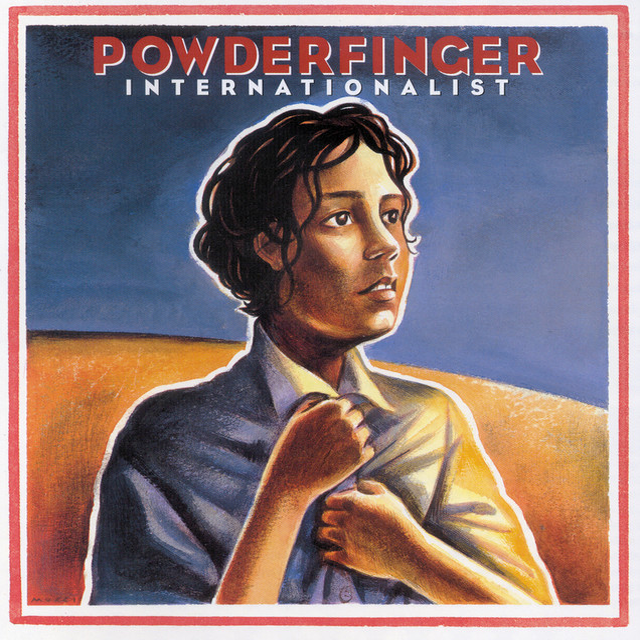 18
Powderfinger, 'Internationalist'
Polydor 1998
For Powderfinger, Internationalist wasn't so much third time lucky, but proof that, with time, confidence, and the right conditions, the good comes out.
Powderfinger's recording career got away to an inauspicious start with 1994's Parables for Wooden Ears, an album without an obvious single, or hummable tune, and which its creators have described as complicated. Perhaps overcomplicated is more accurate. Its response was lukewarm, and the album wouldn't be certified Gold until the Noughties.
Universal Music kept the faith, and Powderfinger kept at it. With 1996's Double Allergic, the band found their sound, and singles.
On Internationalist, Powderfinger found the zone.
Recorded at Melbourne's Sing Sing Studios, Internationalist was the first in a fruitful partnership with Nick DiDia, the US producer who had worked with Pearl Jam, Bruce Springsteen, Neil Young, and many more. And it was bursting with those hummable numbers. Classic Powderfinger songs. The type that built fanbases.
Think "The Day You Come" (recorded by Lachlan "Magoo" Goold), "Passenger", double A-side "Don't Wanna Be Left Out"/"Good-Day Ray", and "Already Gone", all of which were released as singles.
On "The Day You Come", a song about the mistreatment of Indigenous Australians, Powderfinger flexed their political songwriting chops. The album's opening single also contained a veiled reference to One Nation leader Pauline Hanson, who was complaining back then and still is.
These guys were in such rare form, even the Internationalist B-sides were hits. "These Days", the B-side from the "Passenger" CD single, would come in at the top of triple j's Hottest 100 poll in 1999 and, well, these days it's one of the band's jewels.
The track was written for Gregor Jordan's Two Hands soundtrack, a film that launched the careers of the late Oscar winner Heath Ledger and Rose Byrne (frontman Bernard Fanning, a friend of Jordan, made a cameo in the filmmaker's 2003 Ned Kelly feature, performing the folk song "Moreton Bay").
The LP resonated too, winning best album at the ARIA Awards and hitting number one on the national chart, the first of five consecutive leaders for the band.
Internationalist is, at its very core, a rock album balanced with mid-tempo nuggets. The aptly-titled "Belter", with its snare rolls, and walloping guitar refrain, is a bomb between the eyes.
"All that we try to do is write good albums," Fanning explained. "And not just good hit singles. The idea is to write a good piece of music, an hour of music that people can sit and listen to and want to listen to more of it."
"Don't Wanna Be Left Out" and "Good-Day Ray" are blasts of youthful energy and the guts of the album. "Lemon Sunrise" (recorded by Mark McElligott) is a day at the beach, with the sound of rolling surf infused into its intro.
Sadly, the album wasn't the globe-trotter of its title. Powderfinger's long reign in Australia would start prior to the digital download revolution, and their career would wrap up long before streaming provided a global platform for bands anywhere. Internationalist, like the Powderfinger studio albums to follow, is a big "what if".
The band members didn't lose any sleep over it. When asked if they'd relocate to the US or UK, Fanning told this reporter in 2004: "We live in Australia. We're Australians, so no. We'd be prepared to move temporarily, sure, but not to relocate. We all have partners and families and we don't consider that their lives run secondary to our lives. There's a reason why we've been together for so long."
Those roots wind back to the late Eighties, when the earliest incarnation of the band, a three-piece, was formed by bass player John "JC" Collins, guitarist Ian Haug, and drummer Steven Bishop. The classic line-up took shape at the University of Queensland in Brisbane, and, from the first recording until the last, the unit was kept intact.
The band's progress didn't happen overnight, and it wasn't an accident. "We threw ourselves into it," Fanning recounted in a 2010 interview with this reporter. "We got a rehearsal room and rehearsed five days a week and played on weekends. We did any gig we could get. That's how we improved. It wasn't a chicks and drugs idea. It was that we were really into the music."
Powderfinger figured it out, fast. 
From Parables, and their unwanted post-grunge noodling; to Double Allergic, a leap forward which, just two weeks prior to its release, saw the band members cut their dependency on the dole; and now Internationalist, a career-turning point, the point at which Powderfinger became the biggest band in Australia.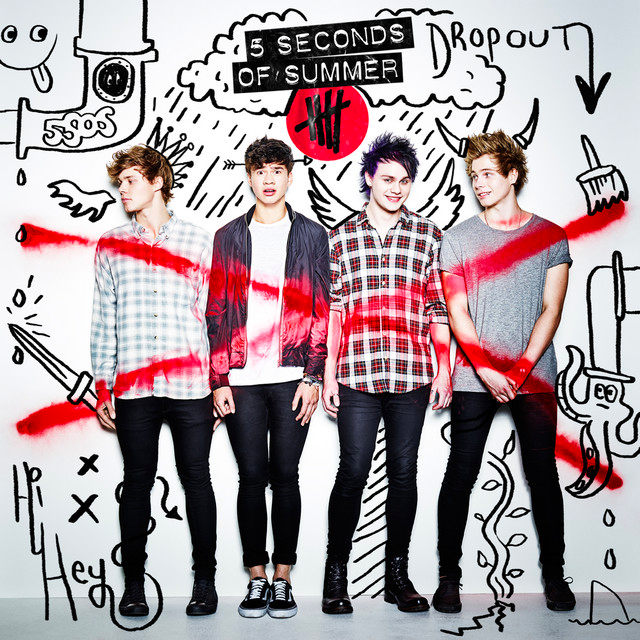 17
5 Seconds of Summer, '5 Seconds of Summer'
Capitol Records/Hi Or Hey Records 2014
Storming the top of global charts inside a tornado of quotable lyrics, ripped jeans, and versatile musicality, 5 Seconds of Summer were anointed Australia's most successful pop-punk export with this album. With it, the band became the first Australian act to achieve a US number one with a debut album, a record that topped the chart in another 13 countries.
Western Sydney born and bred, Michael Clifford, Luke Hemmings, Calum Hood, and Ashton Irwin were mere twinkles in their parents' eyes when the first wave of pop-punk broke through in the early Nineties. Hemmings, Hood, and Clifford met at small private school Norwest Christian College and bonded over their shared music diet of bands like New Found Glory and blink-182. Famously building their fierce following on YouTube—at first with a cover of Mike Posner's sentimental "Please Don't Go" in 2011—Clifford reached out to Irwin via Facebook that same year and they played their first show in December at the Annandale Hotel. Twelve people showed up. 
Just before 5 Seconds of Summer was released three years later, the band were on tour with boy band behemoth One Direction. The global impact was palpable. 5SOS were too pop for Green Day and Sum 41 comparisons, too punk to be tagged with the "boy band" epithet (and they played their own instruments), and too ubiquitous to ignore. The wave of online support through social networks like Snapchat and Twitter meant that when the record's first single was released, industry figures were already making bets on a number one album. With airtight riffs, Irwin's crisp percussion—and just enough American lyric bait to appease US fans—"She Looks So Perfect" was infectious and unstoppable. Working closely with John Feldmann, the former leader of Warped Tour-era ska-punk band Goldfinger, 5SOS tapped a leader board of pop-punk songwriting royalty for the album. Jake Sinclair (Fall Out Boy, Panic! At The Disco), Alex Gaskarth from All Time Low, and Benji and Joel Madden of Good Charlotte all helped the band hone their own brand of awkward flirtatiousness and romantic regret—throwing in plenty of scene-trait "whoa-oh-oh"s and "hey-ey-ey-ey"s along the way. Looking back, the collaborations and co-writes with some of their biggest musical influences would have been early bucket list completions for the four rearing adolescents. Hood had been a fan of All Time Low since he was 15 and Good Charlotte were Hemmings' first ever rock show. "They're the reason I wanted to be in a band," Hemmings once told Rolling Stone. "I could relate to a band from a small town, talking about wanting to get out."
Second single "Don't Stop", a clear highlight, marks the band's biggest collaboration on the album with eight co-writers in the mix. The blend managed to spin teen crush magic with a side of angst. Surprise and delight elements are made all the more syrupy thanks to group harmonies and lyrics that straddle the line between fan demographics: "It gets harder for me / And you know it." The visualiser for the single played out like a comic book strip. The band traded in their ripped T's and skinny jeans for lycra as fans were introduced to superhero alter-egos Cal-Pal, SmAsh!, Mike-Ro-Wave, and Dr Fluke. At this point in their career, 5SOS were Australian heartthrobs who could back it up with their sonic makeover of pop-punk. 
The record is full of versatility; from power pop ballads like "Everything I Didn't Say", "Beside You", "Long Way Home", and hit single "Amnesia", to the emo paranoia of "Lost Boy", and the gun-the-engine guitars in "End Up Here", featuring handclaps instead of drums for the final chorus.
The album campaign and roll-out was almost poetic in its strategy. Even with the fact the band's pre-release campaign trail was the One Direction global tour map (where they played to thousands of screaming fans across more than 100 dates), 5SOS HQ released multiple versions of the album. America received a version with appropriate alternate track "Mrs All American", Japan received multiple bonus tracks, and the ten B-sides could have made an album on their own. The campaign culminated in one of the most iconic Rolling Stone magazine covers ever published in 2015. It depicted the band fully nude, grabbing their crotches to cover their nether regions, wearing only their song lyrics painted in black and red on their skin. 
"I never in a million years would have said they would be on the cover of Rolling Stone in two years," John Feldmann told Rolling Stone. "I had so many fucking people say that 'guitars are over. They are over. It's all EDM and programming. And that's what people wanna hear.' And thank God, they proved them all wrong."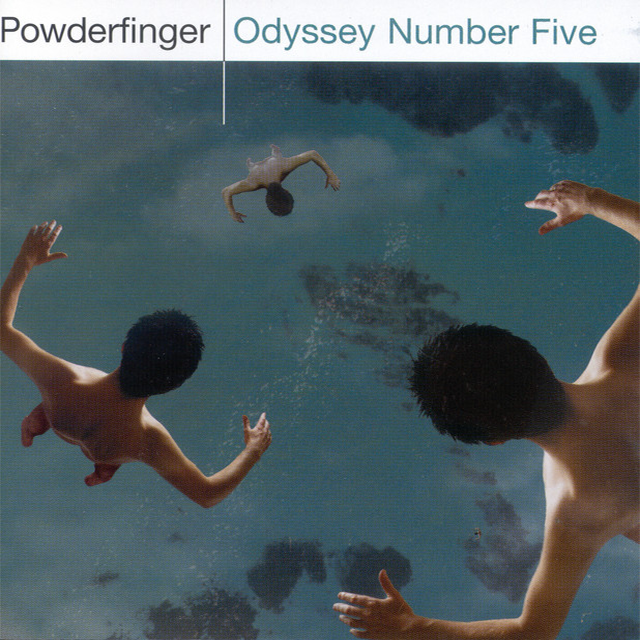 16
Powderfinger, 'Odyssey Number Five'
Grudge 2000
The unison between Australian cinema and film is nonpareil. From the glacial poise of Decoder Ring's Somersault score, to the untameable angst-ridden Nineties alt-rock smorgasbord of Looking for Alibrandi, it's hard to find a more perfect match for sight and sound.
When Heath Ledger descends the steps of the seedy neon-lit Kings Cross nightclub, out of the underbelly and into the light, and the bellowing acoustic leadup to the chorus of Powderfinger's "These Days" echo through those grimy halls, the audience is taken to a place of transcendental reverie.
It is one of the finest uses of song on screen. It makes you want to jump up on your couch, hoot and holler at the telly, and revel in awe at how dexterous Australian creatives are at weaving a story through music and cinema.
"These Days" is unanimously considered to be Powderfinger's defining anthem, and, such is the case with many great works, it almost didn't happen. 
Powderfinger were approached by Two Hands director Gregor Jordan, who asked them to pen a song for the soundtrack. After showing them the scenes where he imagined the track would inhabit, the band got to work in the basement of guitarist Darren Middleton's house.
The session saw the band work on an entirely different song. After deciding to wrap up for the day, Bernard Fanning felt dissatisfied with what the band were going to bring to the table. Determined, he stayed back to write, and the benevolent "These Days" was born.
"I just sat down and… I know it's a cliché, but it kind of wrote itself," Fanning told the ABC in 2020. "I spent a little bit of time thinking about what was actually happening in the film, and the sadness involved in it." 
You'd be hard-pressed to think of a song that cuts to the core of the Australian psyche like "These Days". It has the emotional magnitude to transform the most leery-beery macho pub into a syrupy, brothers-in-arms crowd sing-along.
On its psychological staying power, Bernard Fanning notes: "I think because it's a song about pressure and regret, which are never going away for anybody. We're all under pressure, always. All throughout our lives."
"These Days" was initially released as a B-side to "Passenger". It was the first B-side in history to top the triple j Hottest 100 in 1999. It was also awarded Song of The Year at the 2000 Music Critics Awards and is certified triple Platinum. Though, perhaps most poignantly, it was the song the band chose to close out the final show of their Sunsets Farewell Tour in 2010.
"These Days" was a watershed moment in the annals of Powderfinger. The Nineties were a neophilic period for the band. Their 1994 debut, Parables for Wooden Ears, was overly ambitious and impenetrable. "God knows what we were on then," Fanning admits. 1996 saw the release of their post-grunge-indebted breakthrough Double Allergic, which they followed up with 1998's diverse and satisfying Internationalist.
On Odyssey Number Five, Powderfinger found their sound. The band settled on a plane of consistency and, after three albums of experimentation, had the valour to occupy and realise it. This equilibrium pushed the band's songwriting chops to the forefront. 
The themes are far-reaching. On "Like a Dog", the band deliver a scathing critique on Prime Minister John Howard's failure to reach reconciliation with Indigenous Australians; "My Kind of Scene" speaks on the crushing of hopes and desires under capitalist culture; "We Should Be Together Now" and "Waiting for The Sun" are straight-shooting, tender love songs.
Then, of course, there's the dazzling, aching, and ultimately uplifting "My Happiness", Odyssey Number Five's nucleus. The band's most successful single, it peaked at number four on the Australian ARIA Singles Chart, charted in the United States on the Hot Modern Rock Tracks chart, and topped the 2000 triple j Hottest 100—the group's second number one in as many years.
"My Happiness" is an excavation of the anxieties and loneliness of being in a band. The solitude is palpable, almost unbearable. Fanning described it as "a sad story of touring and the absence and loneliness that comes with it." 
We listen to music longing to be moved, to be touched emotionally. Odyssey Number Five does this, in a way that eschews manipulative, soapy melodrama. It is an album that makes us feel; grief, melancholy, rage, loneliness, and, most profoundly, hope.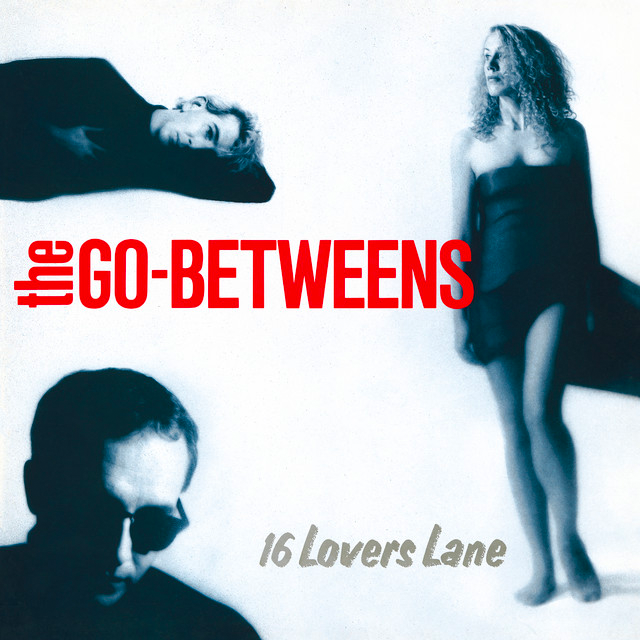 15
The Go-Betweens, '16 Lovers Lane'
Mushroom 1988
In September of 1978, a nascent outfit named The Go-Betweens released their debut single, "Lee Remick". A jangly tribute to the American actress of the same name, its creation and recording were sparse, with only drummer Dennis Cantwell complementing the soon-to-be tried and true pairing of Grant McLennan and Robert Forster. Listening to it in hindsight, it's an accomplished stepping stone in the burgeoning career of a group who would one day become icons of the Australian music industry. For those involved, it must have been impossible to imagine what they would accomplish within the next ten years.
By August of 1988, The Go-Betweens were five albums deep into a career that had already seen them established as successful Australian exports, despite a lack of attention from mainstream outlets. Having been based in the UK for most of the decade, the late Eighties had seen the group return to Australia, base themselves in Sydney, and write the material that would make up their sixth album, 16 Lovers Lane.
Somewhat emboldened by the sunnier skies their cross-continental move had offered them, The Go-Betweens found themselves making a record that was not only more enjoyable, but brighter than 1987's Tallulah. As McLennan would later explain, the summery songs that would emerge as a result became "the perfect combination between London melancholy and Sydney sunshine".
The band—at this point rounded out by drummer Lindy Morrison, bassist John Willsteed, and violinist Amanda Brown—would hit the studio in May of 1988, armed with an array of songs that many would claim are among their best. Chiefly, these sessions would see the group lay down one of their most iconic songs—and the album's lead single—"Streets of Your Town". As Forster would later explain in his biography, Grant & I, it remained an oddity in the group's discography as the one song he and McLennan had not played prior to the recording. Described by Forster as "the most commercial thing we'd ever done", the upbeat sweetness of its bright, acoustic instrumentation would give way to slightly sinister lyrics, yet it would become a staple of both Australian and English radio, ultimately giving the group their highest-charting single in Australia (albeit at number 68).
The single would only serve as a precursor to the material on 16 Lovers Lane, with the acclaimed songwriting of McLennan and Forster highlighting their innate abilities to cut deeply with their turns of phrase, allowing a single line to hold a universe of meaning and possibility, only for the chorus to help make sense of it all. Singles such as "Was There Anything I Could Do?" and "Love Goes On!" would illustrate this to the wider public, though "Quiet Heart", "Dive for Your Memory", and "Clouds" would remain firm favourites amongst the group's dedicated fanbase. Ultimately, the record would be one of The Go-Betweens' strongest and most accessible records, with lyrics appealing to their wide audience, while featuring some of their most accomplished compositions to date. Looking back on the record 30 years later, Brown agreed it was the group's strongest effort, telling The Music she felt 16 Lovers Lane was "pretty close to being a perfect record".
Despite almost universal critical acclaim, 16 Lovers Lane would not provide the group the mainstream breakthrough they deserved, peaking just within the Australian Top 50, and hitting number 81 in the UK. 
For many though, 16 Lovers Lane would spell the end of The Go-Betweens' most prolific and celebrated era, with their breakup announced in late 1989. Though McLennan and Forster would reform the band in 2000 with a different cadre of musicians rounding out the group, it never quite managed to capture the same magic that had captivated audiences and fans all those years earlier.
For most of their career, The Go-Betweens might have been labelled as the band that success forgot; a group destined to remain as influences for those in the know rather than on the receiving end of endless accolades. But for a brief shining moment in the late Eighties, 16 Lovers Lane provided the world with proof of what many already knew: The Go-Betweens were one of the country's most accomplished and powerful bands. Armed with songwriting talent that remains unparalleled, they held the power to equally astound and devastate with their combined talents. Even now, numerous artists will look to The Go-Betweens and 16 Lovers Lane as a guide on how to create the perfect piece of indie-pop, but no one will ever come close. You can't recreate perfection, no matter how hard you try.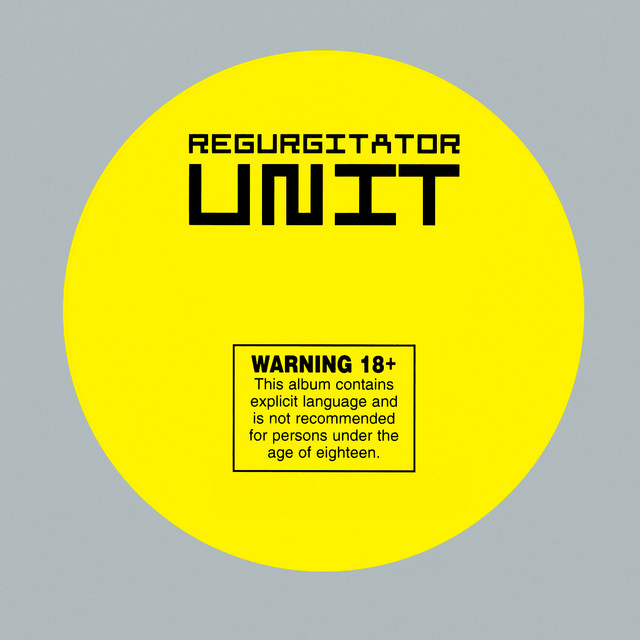 14
Regurgitator, 'Unit'
EastWest 1997
For a group who were about to alter the face of Australian alternative music with the stylistic change of their second album, it feels almost fitting that Regurgitator would kick things off with a song called "I Like Your Old Stuff Better Than Your New Stuff". 
Dubbed by triple j as a "clever and congenial pre-emptive strike over the inevitable backlash from old fans over their change in sound", the opening track to their Unit album was arguably one of the most self-aware tracks ever made by the Brisbane trio who, just one year earlier, had won two ARIA Awards with their Platinum-selling debut record, Tu-Plang. Most fans (and even fellow musicians) might agree with the old adage of "if it ain't broke, don't fix it", but when Regurgitator entered the run-down warehouse that would become their new studio to make album number two, the unexpected happened. 
Putting pen to paper, the core trio of Regurgitator—then comprising guitarist and vocalist Quan Yeomans, bassist Ben Ely, and drummer Martin Lee—started work on their upcoming album by writing the songs "Everyday Formula" and "Black Bugs". Inspired by their recent purchase of synthesisers and keyboards, the group realised that while the former was much like their earlier work, the latter had seen them hit upon a sound that was unlike what they'd made prior. Somewhat ironically though, the original version of their next song was viewed as being too much like everything else on the radio, and thus the re-recorded, synth-heavy version of "I Like Your Old Stuff Better Than Your New Stuff" served as the deciding factor in the group making a stylistic shift.
As Ely would later explain, the decision came out of a desire to "challenge ourselves and our fans with something else", while also hoping that a shift from the male-dominated guitar-rock sound might help to diversify their audiences somewhat. However, this musical shift emboldened the band more than they had planned, with Regurgitator crafting their songs to sound much more like the sort of music they themselves would like. Meanwhile, songs such as "Polyester Girl" (their highest-charting single to date) were in fact part of a concerted effort to "get as far away from the guitar world as possible". However, the album wasn't a complete shift. Tracks such as "1 2 3 4" served as reminders of their punk roots, while the crowd-favourite "I Will Lick Your Arsehole" blended hip-hop, rock, and synth loops into one of their most outrageous tracks to date. Despite this, it was the likes of "! (The Song Formerly Known As)" that struck a chord with fans the most. A strange blend of electronic punk, the introverted lyrics seemed to connect with the normally-outgoing crowd of the era. "This song was a piss-poor emulation of Prince but to me the idea of an anti-party party song just seemed like too good an idea to not make happen," Yeomans would later say of the song.
When Regurgitator released Unit in November of 1997 (the title itself being a tongue-in-cheek reference to single CD sales being named "units"), it was anyone's guess how it would fare. The artwork was minimal, with a yellow dot against a silver background listing only the band's name, the album's title, and a warning that the album was not to be sold to anyone under 18 (thanks in part to the content, which the group described as "loads of filth"). How well could an album like this really sell? As it turned out, better than expected. Unit soon peaked at number four on the Australian charts, ultimately going Platinum, and earned the group five ARIA Awards, including Album of The Year, and Best Cover Art. 
Despite the massive success of the record and its legacy as a staple of the Australian music scene, Yeomans himself doesn't look back on the record with too much fondness, but does admit he sees the appeal. "I think it's just that weird kid," Yeomans explained in 2012. "It's an awkward record, it didn't really fit in at the time and I think it really still sticks out like [a] dog's ball. Awkward, raw, rude, kinda poppy; there are pop sensibilities about it that draw the average pop listener into it, but it has this weird quality."
But ask any fan of Regurgitator—then or now—and they'll likely agree this is precisely what it was that drew them to it to begin with. It was an album that went against the grain, that subverted expectations, sat awkwardly between genres, and was rude, raw, and above all, fun. While the top brass of the industry might have felt the kids were finally having their way when Regurgitator began to make pretty serious waves, the rest of the Australian music scene welcomed it, and to this day, still do.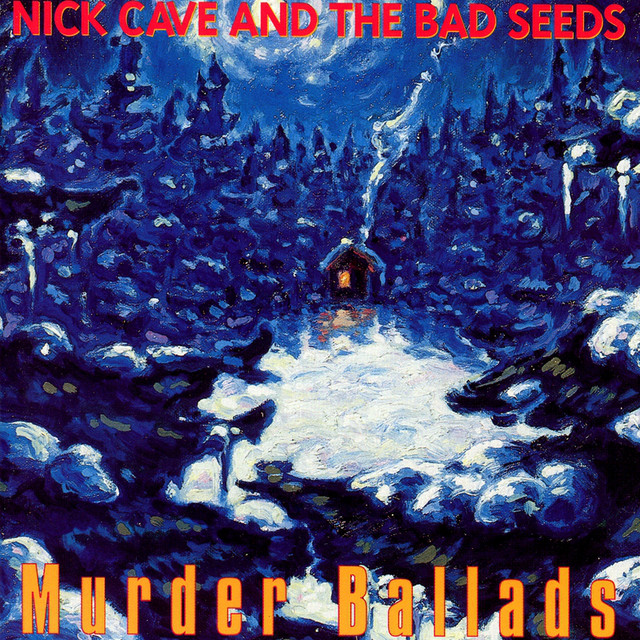 13
Nick Cave & The Bad Seeds, 'Murder Ballads'
Mute/Liberation Records 1996
Death is life's one certainty. To embrace this is to find freedom. Namely, the freedom to understand existence in its totality. For there is no knowledge of light without darkness. No beauty without pain. No grace without savagery. No will to protect without the desire to kill. This duality resides deep beneath the surface of Nick Cave & The Bad Seeds' gothic folk masterpiece, Murder Ballads. 
Traditionally, the first murder ballads were written in medieval England. Back then, morality tales were passed down between generations through oral lore. In these early ballads, men are hanged at the gallows for their crimes. Women burned at the stake for so-decreed treachery. The American Old West was also fond of these blood-spattered ballads, with dark narratives of mob justice, betrayal, and shallow graves befitting the violent reality of Frontier life. Typically, murder ballads document sordid crimes of passion—stories of possessive lovers consumed with jealousy, rage, or anguish to the point of violence. Ultimately, they are gory insights into the depravity of the human heart. 
The genius of Nick Cave & The Bad Seeds' Murder Ballads is that it plumbs the depths of these traditions to illuminate a macabre truth—that the capacity to kill is within all of us. And yet, so too, is the capacity to love. Darkness always permeated Cave's oeuvre prior to the album's 1996 release, remaining the definitive touchstone for his artistry to this day. But it's on this record that his morbid fascination is elevated into a work that is both fully realised and unforgettable.  
Can one derive beauty from death? The sublime performance of "Henry Lee" offers a resounding confirmation. An otherworldly duet with PJ Harvey, the narrative unfolds as unrequited love is answered with the cold slash of a pen-knife. As her lover's limp body is disposed into a well, the unjudging wind echoes a gorgeous refrain—sung so heavenly as if to say: "God will witness your murder. But he sure as shit won't save you." Such is life. 
The album's second duet—and Murder Ballads' most iconic cultural moment—is the Kylie Minogue collaboration "Where the Wild Roses Grow". The combination of Cave's baritone, dripping with yearning and gravitas, becomes the perfect foil for Minogue's hushed, ethereal vocals. It's easy to forget how electrifying this combination first was. In the public's eye, Minogue was the archetypal 'girl next door'. Nick Cave, on the other hand, once wrote a song about vampire sex. The way Cave and Minogue knowingly use the song to play with their public perceptions—which are, after all, performances in and of themselves—speaks to the pair's collective vision.  
"All God's children, they all gotta die," howls Cave on "The Curse of Millhaven". He's singing like the maddened ringleader of his own deranged cabaret, gleefully regaling his imagined audience with the tale of a murdered puppy, a young boy face-down in a creek, and an elderly woman stabbed half to death—her final words revealing the killer's identity. "Fuck it! I'm a monster! I admit it!" confesses Cave's protagonist, a murderer on the loose. His voice cracks with unbridled joy. As the Bad Seeds push on with a polka that careens like an out of control train, the question hangs in the air: Is accepting your true self enough to send you mad? 
"O'Malley's Bar" features the off-kilter lurch that would become the Bad Seeds' rhythmic calling card, thudding like ominous footsteps towards an unlocked door. "The Kindness of Strangers" transfigures homicide into a torch song. Throughout, the album features the most incomparable performances of Cave's career. 
The stakes of writing this music are incredibly high. At what point does an entire hour of songs detailing violent murders—many of which committed against women—become gratuitous? In another artist's hands, this album is an abysmal failure. But Cave taps into something rich enough to justify the means of artistic expression. He writes not of his own hand, but in the universal language of suffering. Because the dark forces that underpin Murder Ballads are the very same humankind must grapple to become whole. It is a seminal album that only the Bad Seeds could make.
Everything you love will one day die. Whether peacefully, or ripped away by the inexplicable cruelty of fate. Death offers no justifications to the living. Likewise, there are no happy endings in Murder Ballads. Each tale of love or desire ends in pain, often brutally, graphically so. To truly love someone means to reckon with losing them. Therefore, is to love a fatal act of nihilism? Or does the value of love outweigh the pain it inevitably brings? Nick Cave & The Bad Seeds will not answer these questions for you. But with each song on Murder Ballads, Cave plants these questions deeper within the listener's heart. On your own deathbed, perhaps the answers will be revealed.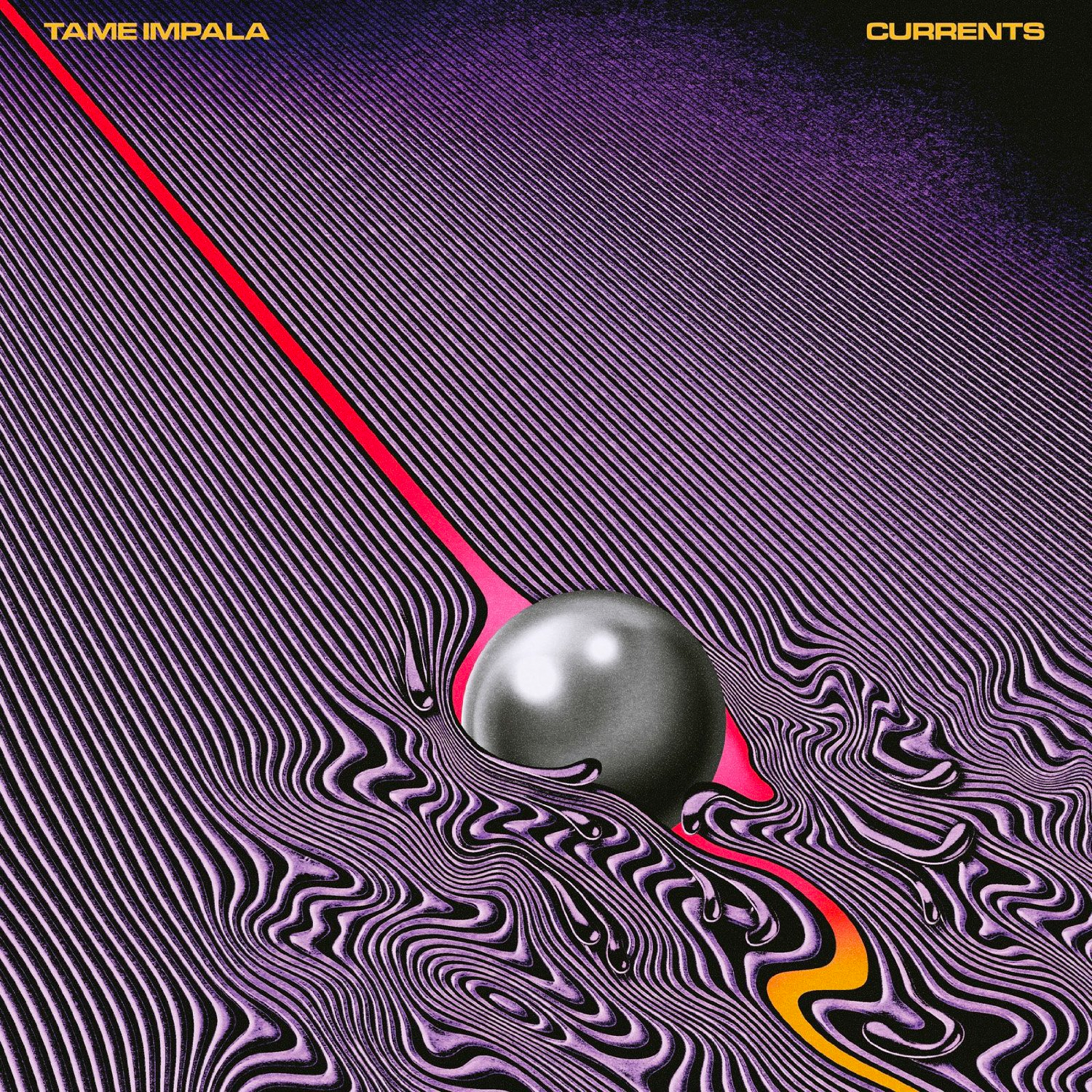 12
Tame Impala, 'Currents'
Modular Recordings 2015
There's some famous footage out there in the great wide ether of the internet which shows an early Tame Impala gig from 2008. While Kevin Parker had first formed the group just one year prior, by 2008, the nascent outfit were doing what any other band would: trying to make a name for themselves. One of their efforts took them to Western Australia's Wave Rock Weekender in September that year where they could be seen playing to a minimal crowd that seemed less than impressed. Something tells us that had they known the small group they were watching would one day be one of the biggest rock bands in the world, that sparse WA crowd might have at least stood up and shown some enthusiasm.
But that was the Tame Impala story in those early days. In fact, just days after that ill-fated show, the group would release their debut self-titled EP, quickly finding fans thanks to massive triple j airplay. But back then, Tame Impala didn't exactly stand out from the crowd of similarly-minded psych-rock outfits. What was it that made them so special? Well, when debut album InnerSpeaker arrived in 2010, the public started to wake up somewhat. A Top Five chart position and the J Award for Aussie Album of The Year indicated that things were looking good for the group, and when 2012's Lonerism not only repeated their chart success, but also received attention at the ARIAs and the Grammys, it seemed as though Tame Impala were on the cusp of a breakthrough. Then, Currents happened.
To hear Kevin Parker tell the story, Currents began in much the same way his previous two albums had, with the anxieties of being a musician on the road attacking him from every angle. Self-doubt flooded in following Lonerism, and the result was to make an album that would help remove those negative thoughts. Speaking to NME for the record's fifth anniversary, Parker said the sessions for the third album saw him exploring a "burst of confidence".
"I decided that I wanted to make weird pop music, and I wasn't afraid to make pop music and stand behind it," he explained. "I just wanted to make silky disco-pop and anyone who says that they don't like that kind of music is missing out."
Truly, the result is indeed an album that brims with confidence, the sort of confidence that can see an artist effortlessly mash-up genres like pop, rave, disco, psychedelia, and R&B and stand behind it with pride. But the thing is, such is the majestic mind of Kevin Parker that this mesmerising mix of genres worked. The likes of almost-eight-minute opener "Let It Happen" encapsulate this exploration of sound as thumping beats, electronic blips, and the soaring vocals of Parker soundtracking an exuberant composition that ebbs and flows, and ultimately returns to its original position to amaze at every turn. Such a sonic shift almost feels acknowledged by Parker in "Yes I'm Changing" as he quips, "They say people never change but that's bullshit, they do," before tracks like "Gossip" and "Eventually" make way for the record's biggest moment, "The Less I Know The Better". One of the most popular Tame tracks (and one that notably was named the number one song in triple j's Hottest 100 of the last decade), the song seemed to gain a massive fanbase for its bitter lyrics which spoke of a love gone wrong. As Parker told NME though, the lyrical content was—if anything—a reflection on his own personal direction.
"People think that all of those songs are about breaking up, but I'm really singing about breaking up with myself and another part of myself," he explained. "All of those things—the touring and instability that comes with it—coincided in my life at that time and I found the idea of moving on and making change really romantic. There's no point in making music unless you're discovering a new part of yourself."
Ultimately, Currents was the spark needed to send Tame Impala into megastar territory. Topping the charts in Australia, and ranking highly worldwide, it won Best Rock Album and Album of the Year at the ARIA Awards, nabbed the Grammy for Best Alternative Music Album, and even made Rolling Stone's list of the 500 Greatest Albums of All Time. Pop royalty like Rihanna recognised its brilliance, covering album closer "New Person, Same Old Mistakes", and in 2019, the record's massive success saw Tame Impala become the second Aussie band—behind AC/DC—to headline Coachella. As they say, "from humble beginnings". Tame Impala might have always been destined for greatness, but Currents didn't just let it happen, Currents made it happen.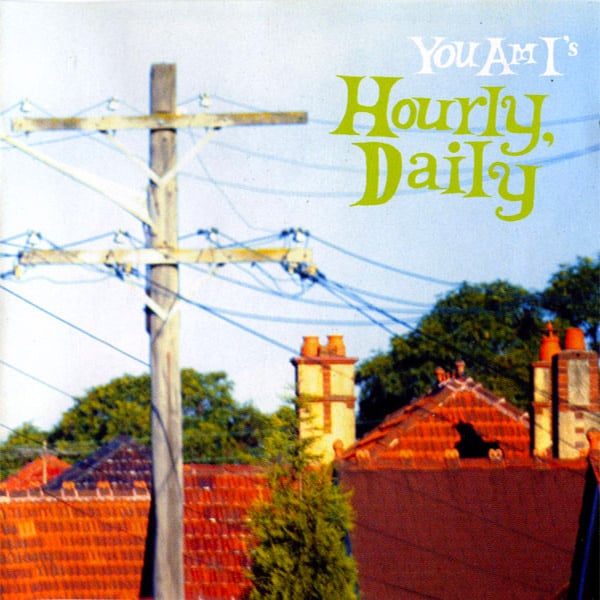 11
You Am I, 'Hourly, Daily'
Ra Records 1996
By the mid-Nineties, You Am I had become something of a hot topic within the world of Australian music. 
Bursting onto the scene with their Lee Ranaldo-produced debut Sound as Ever in 1993, the group quickly followed it up with Hi Fi Way in early 1995, giving the group their first-ever chart-topping record. Bolstered by loud, raucous guitars, and big choruses, it was exactly the sort of thing that fans had come to expect from the group; their profile continued to grow. However, their wider popularity was relatively short-lived, with Silverchair (themselves being partially named after You Am I's "Berlin Chair") coming along to somewhat steal the thunder of being an Aussie buzz-band with Frogstomp. For You Am I—and especially frontman Tim Rogers—it was something of a relief, with the heat of being big fish in a little pond being taken off of them by the nascent Novocastrians. Though accolades and acclaim would continuously be bestowed upon them, things undoubtedly felt a little bit tense within the group, and a newer, fresher approach felt needed.
Eschewing the production talents of a member of Sonic Youth in an American studio, You Am I instead decided to approach things on a smaller, more humble scale. Working with Wayne Connolly and Paul McKercher at Sydney's Q Studios, the group delivered something that felt at odds with what they'd previously unveiled. Swapping distortion for sentiment, the record which would soon be dubbed Hourly, Daily illustrated a sonic shift for the group as they adopted cello, horns, and strings into their sound to craft an album which would become one of the most acclaimed releases of their entire career.
The group—comprising Rogers, bassist Andy Kent, and drummer Russell Hopkinson—began their sessions with the writing of roughly 21 tracks, with mind paid to ensuring the songs themselves had a greater sense of meaning. While Hi Fi Way had been recorded across a single quick week in New York, the result was a record which, as Rogers put it, lacked clarity. "It was just a bunch of songs," he told Rolling Stone in 1996. In comparison, Hourly, Daily was crafted with the intent of not repeating history and instead speaking to its listeners.
"I wanted to make a record that could make you feel like you were 16 again for an hour or so, or at least make you feel something," Rogers explained.
Armed with a love for "freak-beat" music from the Sixties, and inspired by greats from the era such as The Kinks, The Who, and Small Faces, Hourly, Daily arrived as something of a tribute to the group's native home, inspired largely in part by the homesickness felt during their attempts to crack the American market.
"I don't want to write songs that are about nothing anymore and I don't really know much apart from playing in a rock band and my kind of little neighbourhood," Rogers told triple j in 2004. "'Cause we were away so much, I was thinking kind of romantically about where I was living and about Australia."
This approach soon bore creative fruit, and it resulted in a 15-track collection of songs that felt as though they effortlessly captured the experience of Australian life. From the opening title-track (itself inspired by a special Rogers had seen on the rise of right-wing politics), it was clear something new and unique was on display. Heartfelt instrumentation paired with tender songwriting, before the listener was thrust into their morning routine with "Good Mornin'" (a track written just days before the band hit the studio, underlining their desire to not overwork the songs to death). Songs such as "Mr Milk", "Soldiers", "Tuesday", and the oft-forgotten "Flag Fall $1.80" illustrated the Australiana vibe, with Rogers' unique attention to detail providing a mesmerising character study that felt equal parts welcoming and relatable.
For almost everyone who listened to Hourly, Daily, the musical shift by You Am I was welcomed with open arms. The experience of making the record inspired Rogers and the rest of the band to expand their songwriting talents further, becoming more ambitious than they had previously. For the average Australian, Hourly, Daily seemed to speak directly to them. It captured an image and a feeling that we all felt, but no one had accurately managed to capture before. Sure, the record might have hampered You Am I's chances of finding a way into the elusive American market, but above all, Hourly, Daily was the stepping stone needed to help turn You Am I into one of the country's most revered rock outfits.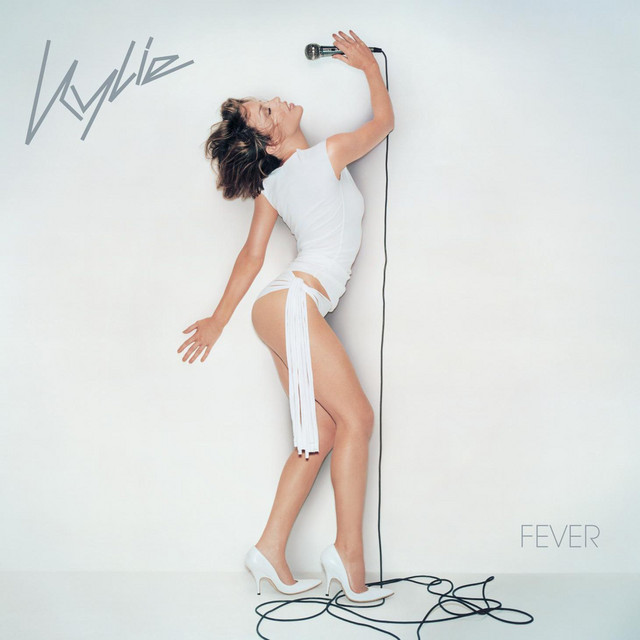 10
Kylie Minogue, 'Fever'
Festival Mushroom Records 2001
With its flavours of synth-pop, disco, and EDM, listening to Kylie Minogue's Fever feels like being penetrated slowly by a strobe light. Stylistically, Fever marked a drastic departure from her earlier work. The self-ordained Pop Princess reinvented herself, once again, as a cyborgian sex symbol, and Fever represents the apotheosis of a particularly early-noughts iteration of the belief that the World Wide Web would be a democratising force and the great equaliser for humanity. 
In "Can't Get You Out of My Head", arguably her most popular song to date, Kylie writhes suggestively in an iconic cut-out white hoodie offset by android back-up dancers clad in proto-COVID-19 face shields. If Bob Marley's music sounds like how getting stoned feels, then Kylie Minogue's Fever is the soundtrack to ecstasy. "Can't Get You Out of My Head" recurs with the staccatoed rhythm of a marching band before crescendoing with Kylie's nymphet vocals into an other-worldly refrain of "Won't you stay" or "Set me free" that makes you feel as though you are free-falling from the dance-floor and landing in the Age of Aquarius.
Kylie Minogue's Fever felt so avant-garde at the time of its release that we continue to feel the aftershocks of its initial rupture onto the music scene. Her commitment to experimentation makes many of today's pop grifters feel like derivative hacks, and we can intuit from revisiting it that Kylie walked so that many of today's pop starlet's could run, all the while remaining humble enough to graciously share the stage. Kylie's voice, like a disembodied hallucination of the divine feminine, appearing to you through a webcam, is rinsed of any signs of grit or huskiness. This is precisely what makes her such an icon of the genre that she came to dominate. Pop, in its purest form, is escapism from the drudgeries of existing inside of a meat-sack. It is a moment of wilful forgetting, of shared transcendence, and Kylie's soprano is just the sort of well-lubricated wavelength that can take us there. Focus on it enough and you can hear a kind of effervescence in her voice—as though it were carried in the wind. As soon as you try to grasp it, to capture the Kylie-ness of it, the moment has passed, the album is finished, and you are not left feeling bitter that it is over but grateful that it happened.
As of writing, the entire playlist for Fever has over 320 million views on YouTube. How are we to make sense of its enduring appeal? YouTube comments are often a useful point of exegesis:
"The optimism was in the air during this time. You can feel it in this video," writes one user.
"This song makes me cry…it reminds me of when I was a kid and life seemed magical. Everything is so dark these days that something so bright like Kylie makes me emotional," writes another. 
Ultimately, Fever is an album to move to. As Jason Thompson wrote for PopMatters, it is an album that is all about "dancing, fucking, and having a good time". It is about the sustained ecstasy and the atemporality of being in love and of chance encounters. Like all good pop albums, the lyrics are practically meaningless when considered in isolation. The chorus to "Love at First Sight" goes, "'Cause, baby, when I heard you / For the first time, I knew / We were meant to be as one", and the chorus to "Come Into My World" reads, "So won't you come, come, come into my world? / Won't you lift me up, up, high upon your, high upon your love?" But that's because they were never created to promote an ideology. Fever was created to express a feeling, it captures the synergy of being young and hot and horny. It has no politics except for a politics of pure immanence.
It goes without saying that Kylie Minogue will one day be studied as the High Priestess of Pop by whichever master-race of cockroaches survives the climate apocalypse. What hidden meaning lies behind the holy scriptures of her album Fever? What elaborate rituals—like receiving communion in a cubicle stall from a clergyman/part-time drug dealer named "Bones"—were performed in her honour? Looking back in rueful retrospect, Fever already has the phonic accoutrements of a bygone era. To situate it in time, Kylie's most critically and commercially successful album was released between the collapse of the Twin Towers and the collapse of the dot-com bubble. The Western world was awakening itself from the delusions of early Noughties hedonia and reckoning with the catastrophic consequences of US soft-imperialism. But in October of 2001 Kylie Minogue gave us Fever, and for a brief moment, everything felt good and everything would be okay.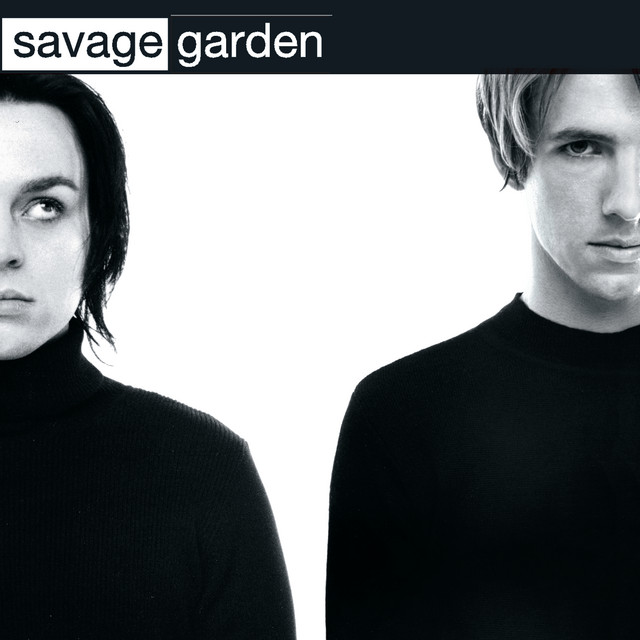 9
Savage Garden, 'Savage Garden'
Roadshow Music/Warner Music Distribution 1997
To this day, the eponymous debut album from Brisbane duo Savage Garden maintains its place on the podium of Nineties pop elite. The era-defining album which rocketed the pair to worldwide fame, set the standard for pop in the late Nineties, with the group going on to become one of Australia's most successful music exports of all time. 
Vocalist Darren Hayes and producer/multi-instrumentalist Daniel Jones first joined forces in 1993, with Hayes responding to a newspaper ad calling for a singer for Jones and his brothers' five-piece cover band, Red Edge. Being the only respondent to the ad, Hayes got the job and within a year, the pair said goodbye to the covers and other band members, at first making original material together under the name Crush. After a name change (taken from a phrase in Anne Rice's The Vampire Chronicles series), and a demo tape sent to record labels around the world, Savage Garden were picked up by Roadshow Music/Warner, sent into the studio, and came out with their very first single, "I Want You". Featuring one of music's catchiest phrases of all time ("chic-a-cherry cola"), the fast-paced vocals in the verses contrast the smooth and catchy chorus. The track became the highest-selling single by an Australian musician that year. Garnering international attention, the duo signed to Columbia Records, who sent them to Sydney where they wrote the majority of their debut full-length in eight months. 
What emerged from the stint in Sydney were back-to-back knockouts. Prior to the album, Savage Garden released another two hit singles "To the Moon and Back" (which quickly became a worldwide sensation and was the most played song on US radio at the time) and "Truly Madly Deeply", one of the most iconic love songs of the Nineties. Written while eating out in Kings Cross, the latter would also go on to become the highest-rotation track on US radio at one point, while hitting the top spot on the US charts, and becoming the band's highest-selling single in the UK. 
Released the same month as "Truly Madly Deeply" in March 1997, Savage Garden won over mums and teenage girls who swooned over the pair and flocked to buy the album. The record entered the Australian charts at number one and stayed there for more than a third of the year. It afforded the duo a record-breaking ten ARIA Awards from 13 nominations—the most ever won by an artist in a single year. The following year, it won two more. It fetched more accolades and chart accomplishments right across the world, most notably in the US, the UK, Canada, New Zealand, and Singapore. 
The album took on varying forms across its releases home and abroad, featuring 12 tracks in Australia and 11 internationally. "Mine" and "All Around Me" were removed from the international release, however the international version featured 'Promises", which was only released as the B-side of "Truly Madly Deeply" at home. A new drum track also features on the internationally released version of "Truly Madly Deeply", replacing the Aussie version's drum machine. But most odd out of all the adjustments between iterations was the reordering of the songs themselves. On the international release, the three hit singles were moved forward to open the album in succession, against the musicians' wishes. Despite being meticulous about the album's sequence, the label prevailed and our overseas counterparts were served a front-loaded record. Perhaps this contributed to the overall success, but regardless, it was a bold move against industry standards at the time.
Influences on the album come in thick, with Eighties and Nineties pop sounds reminiscent of early Michael Jackson and Roxette, while Santana-like Spanish guitar tones punctuate seized moments alongside other Cure-indebted riffs. Between splices of funky soul and synthy electronics, the album's body overflows with soft-rock sentiments and a resounding sensation of romanticised—and downright sexy—pop rhythms. But while Jones set the instrumental backdrop, it's Hayes' soaring vocals that ensured Savage Garden would truly take flight. Stunning harmonies in "Truly Madly Deeply" show off the singer's upper register, while vocally-rapid verses of "I Want You" convey his impeccable elocution skills. In "Universe", we witness a slowed down, swoon-worthy performance, and in "Break Me Shake Me" Hayes boasts his rockier, edgier side. 
Savage Garden is undeniably catchy in all its lights, the debut album embodying Nineties pop to all its strengths. The duo went on to release another successful album, Affirmation in 1999, before disbanding mid-peak at the end of 2001. With sales of over 25 million globally across both albums, Savage Garden set the standard for Aussie pop music, and their debut forever remains a timeless classic.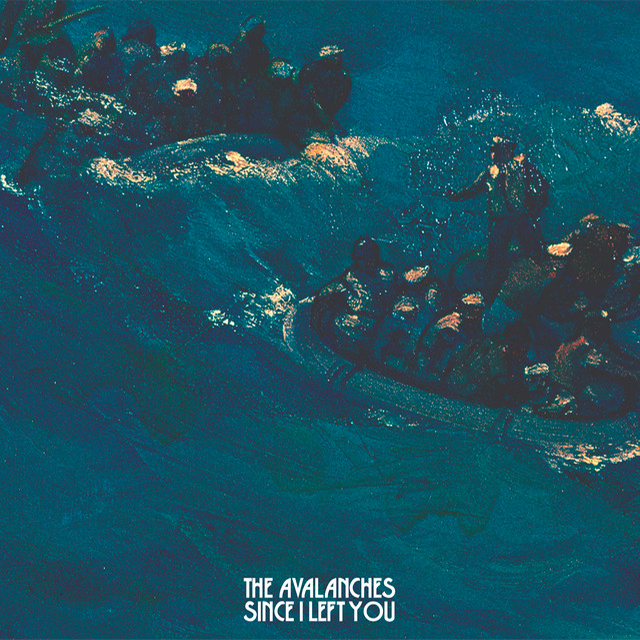 8
The Avalanches, 'Since I Left You'
Modular Recordings 2000
One of the greatest pleasures in life is to experience something positive and ground-breaking for the first time, before the futile attempts to relive that initial experience fills up the rest of one's days. In late 2000, it was Melbourne outfit The Avalanches who were providing this sense of euphoria. Debut album Since I Left You offered an experience like nothing before, and nothing since.
It was only a few years previously that the outfit had formed, with members coming together as part of a noisy punk band that would soon evolve into The Avalanches. While they were finding themselves influenced by the likes of Kool Keith's Dr Octagon project from a musical point of view, this nascent version of The Avalanches felt more akin to the Beastie Boys than anything else. However, the abstract lyrics that Dr Octagon might have inspired were well and truly present; it was the impact of names like De La Soul, Marvin Gaye, and My Bloody Valentine that soon gave way to the group's next project. Amassing a number of junky organs, samplers, and thrift store records, The Avalanches soon found themselves making a gradual pivot to the sound heard on their debut album. It wasn't quite like what their 1997 El Producto EP had delivered, and it wasn't quite like the sort of electronic music other late-Nineties acts like The Chemical Brothers and Daft Punk were making. Rather, it was a unique exploration of sound, emotion, and subtle humour that was unlike anything we had ever heard before.
With founding member Robbie Chater finding a newfound inspiration and sense of vitality after a stint in rehab, the group slowly picked through countless samples, piecing together a truly beautiful, complex composition which initially served as a concept album of sorts, built around a narrative of a global love story. While the overarching concept slowly faded away during its production, the result was a kaleidoscopic, mixtape-like album which collected generations of sounds and influences into one awe-inspiring, hour-long record.
Dubbed Since I Left You, the record was a mesmerising listen. The Jackson Five-inspired euphoria of its breathtaking opening title track soon bled into the next, giving way to the comedic "Radio", the blissful "Two Hearts in 3/4 Time", and the frenetic electronica of "Flight Tonight". While DJ Shadow had managed to put sampling on the map with the release of his Endtroducing… album just a few years earlier, it felt as though The Avalanches had perfected the craft. Pieces of Californian pop records from the Sixties segued into passages from long-forgotten comedy albums, while snippets from film and TV were intricately pieced together alongside the slightest touches of excised instruments. It was enchanting, it was unique, and it was an experience like none other.
Varied reports exist about just how many samples make up the record. Some sources claim the number is closer to 4,000, while more conservative estimates say it's roughly a fourth of that, yet it was this intricate melange of found sounds that helped to put the record squarely on the map. The uncategorisable "Frontier Psychiatrist" still stands tall as a masterclass of not only the group's sampling prowess, but their ability to actually clear the samples on a record such as this. The mere fact that a brief moment of Madonna's "Holiday" managed to be allowed to sit alongside snippets from The Mamas & The Papas and Andre Kostelanetz was amazing enough, but for it to seamlessly work its way into the mix as just another piece of the genre-defying puzzle is truly remarkable.
Upon its release, Since I Left You was a moderate success in the group's native Australia, with widespread critical acclaim soon leading to it finding a wider audience on a global scale. Within a few short years, the album had gone from being a local success with four ARIA Awards to being a globally-recognised landmark of electronic music. Artists such as Jay-Z and The Roots' Questlove expressed their fondness for the album, and numerous polls soon found it listed as one of the finest records of all-time. It's easy to see why, though. Since I Left You is the very definition of a record that sounds like no other. In a time when electronic music was focused on big beats and grand instrumentals, The Avalanches were on the other end of the spectrum, proving that subtlety and nuance could work in tandem with these elements, allowing each to complement the other in the midst of this masterful musical mix.
More than two decades after its release, Since I Left You remains a unique entry in the world of Australian music. Not only did it sound like nothing else we'd ever heard, but nothing has ever come close to eclipsing its uniqueness and legacy, and most likely, nothing ever will.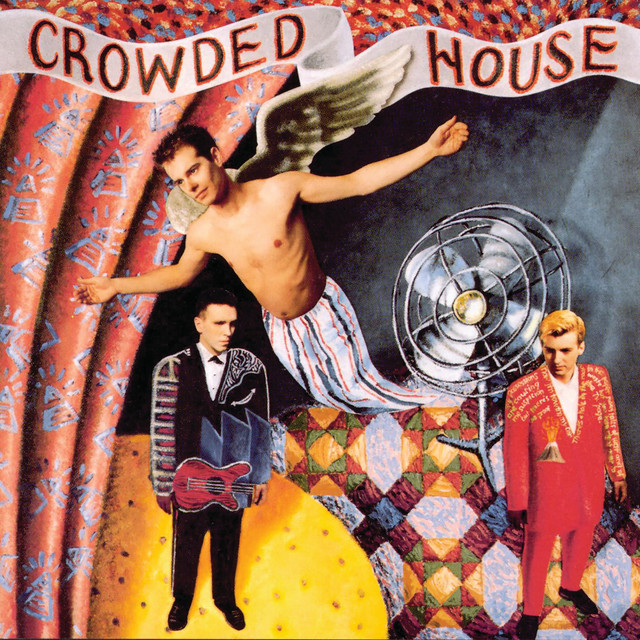 7
Crowded House, 'Crowded House'
Capitol Records 1987
At 12, Neil Finn decided to dedicate his life to music "come hell or high water". 
A student of piano since he was a wee lad of eight-or-nine—and inspired by his older brother, Tim, who was already cutting his teeth in rock bands across Aotearoa—Neil penned his first original song at 11. At 19, Tim invited him into the Split Enz fold as an electric guitarist, an instrument Neil had never played.
Split Enz were intellectual, arty, visually acute, and a little too freaky for the layman. "We were stumbling along, and nobody had a clue," Neil told Rolling Stone in 1988. 
Three years into his tenure with the band, Neil penned their most commercially successful single, "I Got You". A jolty, jagged, pop delight, it was their only number one single in Australia and New Zealand, reaching number 53 in the US and number 12 in the UK.
The success of "I Got You" manifested another side of Split Enz; the band were capable of writing music that transcended their cult following, and resonated with a larger audience. The revelation sparked a rift; whether to stay true to their avant-garde sensibilities or give cracking the mainstream a red hot go.
Split Enz would release three more albums before Tim decided to splinter off in favour of a solo career. Leaving Neil to carry the torch for the band for one more album, See Ya 'Round (initially only released in Australia), and the final Enz With A Bang farewell tour.
During this time, Neil and Split Enz' impossibly magnetic drummer Paul Hester decided they'd embark on a new project together. Paul notes that the two buddied up "because we were the two younger ones in a group of very old gentlemen".
Fortuitously, the pair would meet the third member of Crowded House, Nick Seymour, at an after-party on the final Melbourne date of the Enz of The Road tour (future Midnight Oil bass player Bones Hillman was also considered.) Neil, Paul, and Nick recorded a demo tape, which would go on to be rejected by almost every record company in the United States. Finally, Capitol Records offered them a deal.
In 1985, the trio left Australia to embark to Los Angeles, moving into a small sharehouse a stone's throw from Capitol Tower. After trying outon  many different names, like Krakatoa Chorus and Largest Living Things (which the record company hated), the band, inspired by their cramped living quarters, adopted the name Crowded House and started making their way across the restaurant and small club circuit.
"That was probably our salvation, really," Neil told Rolling Stone. "Before that, we were a band in name only. We didn't know if we had a sound or if we were just kidding ourselves. But with those shows, we learned how to sing together, and we learned that we had a certain presence when we were together, and we learned to use that naturally."
Presence was something Crowded House had in abundance. There's a jocular, madcap-charisma to the band, it's uniquely Antipodean, a charm that can't be feigned. Neil, dry and quick-witted; Paul Hester the Jester; and Nick, the happy mediator. 
In 1986, they released their debut, Crowded House. Although the record was met with critical acclaim, sales were moderate. After eight months of wildfire promotional touring, the record built momentum, a momentum that mushroomed with their single, "Don't Dream It's Over".
"Don't Dream It's Over", sincere without the schmaltz, subtly mournful, advanced the charts inchmeal; creeping into the Top Ten, then the Top Five, before finally reaching number one.
"All of a sudden it started to climb up the charts, and I was thinking, 'Oh-oh, we're becoming a successful band. This is so tacky'," Neil told Rolling Stone.
Crowded House kept this self-effacing, jovial demeanor throughout the promotional chores of the US press cycle. Upon winning an MTV VMA for Best New Act, the band were asked whether they anticipated taking out the award that evening, "We don't think about those kinds of things, we just think about brushing our teeth and being on time for gigs," quipped Neil.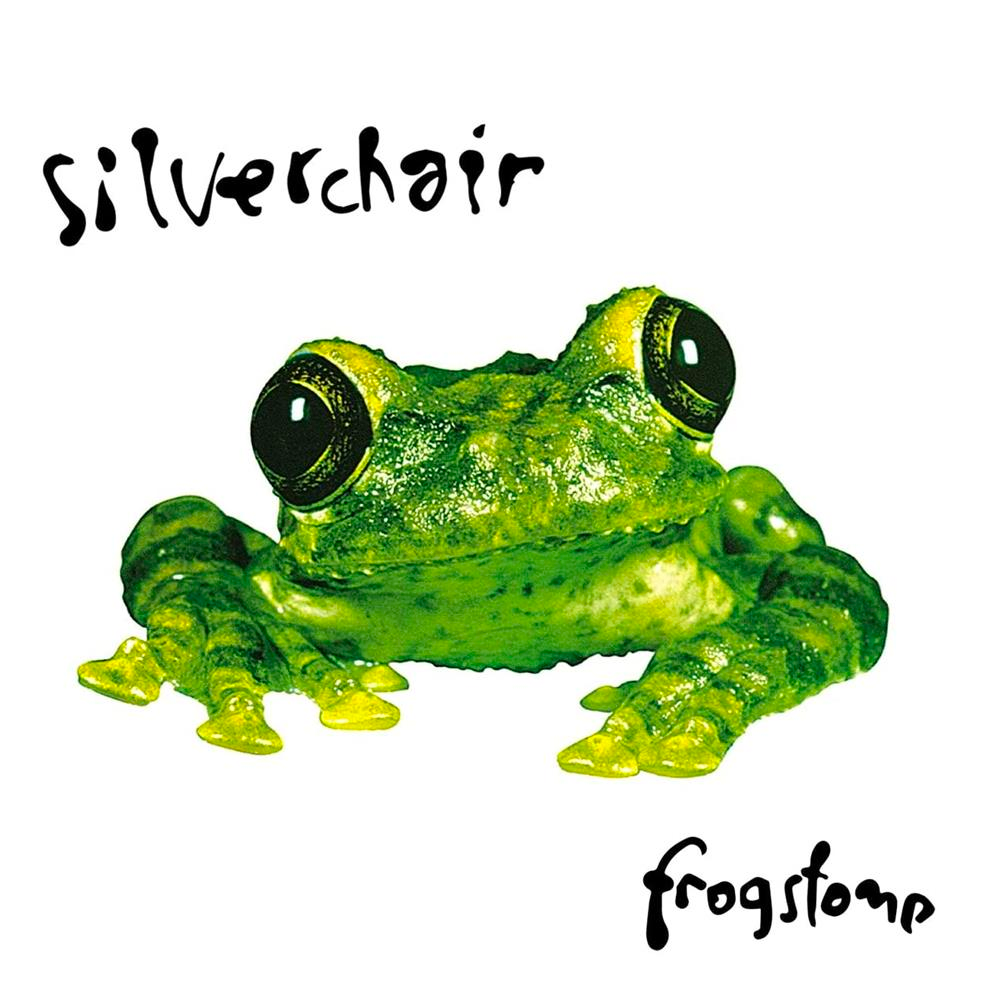 6
Silverchair, 'Frogstomp'
Murmur 1995
It's a little difficult to look at Silverchair without a slight twinge of jealousy. As young lovers of music, an immeasurable amount of us would have sat in our bedrooms, staring longingly at posters of our rock idols as we dreamed of seeing our names in lights, with legions of fans chanting back our lyrics. For the vast majority, this all remained nothing but a dream unrealised, but for three lads from Newcastle, this was a reality, and one that was actualised before they were even old enough to drive.
By now, just about any Australian could tell you the Silverchair story. Forming as The Innocent Criminals in 1992, the then-quartet focused their efforts on playing Black Sabbath and Led Zeppelin covers simply as an outlet for their creativity in lieu of any other opportunities. Just two years later, the nascent outfit submitted their work to SBS program Nomad as part of the national 'Pick Me' competition, eventually coming out on top amidst more than 800 other entrants. The competition's prize saw the group herded into the triple j studios to record debut single "Tomorrow", which would go on to top the ARIA charts for six weeks later that year.
Spurned by the success of the single, Silverchair hit the studio with famed producer Kevin Shirley, and in the span of just nine days across the '94/'95 period, they laid down the 11 tracks that would make them household names within months. Recorded with the intent of perfectly showcasing the group's live sound, the resulting record—dubbed Frogstomp—was released in 1995 to instant global acclaim.
By '95, grunge had become the prevailing genre that rockers found themselves aligned to. Outfits like Soundgarden, Pearl Jam, and Mudhoney had utilised their dirty, fuzzy sound to put the Seattle region of America's pacific northwest on the map, and subsequently helped to inspire countless new bands in the following years. While the world had lost Kurt Cobain, frontman of genre-leaders Nirvana, the previous year, it felt as though the world of grunge needed new blood to step up and take charge before it faded into sameness with the rest of the alt-rock world. For a brief moment, that role felt as though it had Silverchair's name written all over it. After all, with journalists snidely referring to the young outfit as "Nirvana in pyjamas", it felt fitting.
When Frogstomp hit record stores around the world, it was an instant hit. Debuting atop the Aussie charts, it reached the Top Ten in the US where it was later certified double-platinum, it went triple-platinum in Canada, and it sold millions of copies worldwide. Silverchair found themselves touring the US alongside the Red Hot Chili Peppers, playing alongside the Ramones, and just weeks before drummer Ben Gillies and bassist Chris Joannou turned 16, they were playing atop New York City's Radio City Music Hall for the MTV Video Music Awards. Somewhere in the midst of it, they found time to do their schoolwork.
But while heavy focus was put on their age ("People think that because we put out a record as teenagers that we're going to stay teenagers, a teeny band, for the rest of our lives," Gillies told Rolling Stone in 1996), the music spoke for itself and put the group head and shoulders above their contemporaries. Sure, it might have been somewhat derivative of the grunge anthems of the era (guitarist and frontman Daniel Johns himself would admit that "Tomorrow" shared similarities with Pearl Jam), but Frogstomp wasn't just a "good" grunge album, it was a barnstorming rock album with the sort of vitality and energy that only Silverchair could muster.
Even from the opening notes of album opener "Israel's Son", it's clear the band harnessed a talent far beyond their years. Tracks such as "Pure Massacre", "Faultline", "Cicada", and "Shade" showcased their commitment to the loud-quiet-loud formula, with Johns' songwriting (itself limited by his own finite life experiences) being inspired by the likes of tragedy and television. Lead single "Tomorrow" (which was re-recorded for the album) was itself written about "any rich dickhead" following Johns seeing some "rich dude" on TV and feeling disgust. Even without lyrics, Silverchair wrote some huge tracks. "Madman" stands tall as a rare near-instrumental, and one that cemented their efforts as artists with talents far beyond their years.
It feels cheap to write Frogstomp off as an album full of teenage angst and fury, but even at such a young age, Silverchair were managing to encapsulate the feelings many of us would hold for years to come. Even now, new Aussie bands of all ages still look towards Frogstomp for guidance in how to write a good rock song.
As time would march on though, Silverchair too would find themselves evolving past this early grunge sound, and expanding their sonic palettes with almost universal acclaim at every turn. But in those early days though, Silverchair served as outliers in the world of Australian music. No longer was age and experience a prerequisite. As long as you could write a decent song, people would listen. And people did listen. In fact, the whole world did.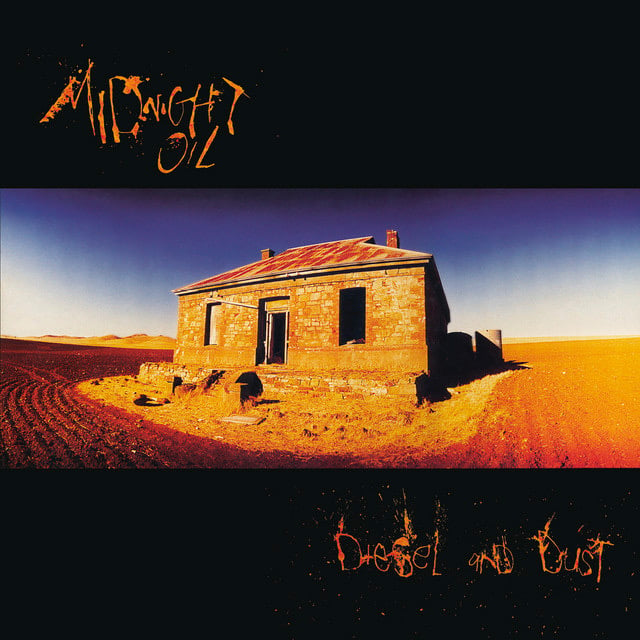 5
Midnight Oil, 'Diesel and Dust'
CBS/Sprint 1987
In the midst of 1986, Midnight Oil took to the skies as the sun rose across a crisp Sydney morning. Their plane took flight across cityscapes and mountain ranges until the Australian landscape began to transfigure beneath them. Red dirt. Arid desert. Sacred ground. The band—in an experience that would become foundational to their seminal Diesel and Dust record—were en route to Alice Springs, set to embark on a tour that would change the course of their lives. 
The Blackfella/Whitefella tour attempted something unprecedented in the history of Australian music. Across several months, Midnight Oil would perform in the most isolated areas of Australia to remote Indigenous communities, joined by luminary groups Warumpi Band and Gondwanaland. 
After kicking the tour off in Alice, the Oils loaded their gear into a battered 4WD and travelled deeper into the unforgiving desert. Can music act as a unifying force? This was the question Midnight Oil's venture into sacred and storied land would pose. The band long harboured a sense of social justice through their oeuvre, but this tour would be their most focused attempt at doing so. The resulting experience would be a key platform for Midnight Oil—the treatment of Indigenous Australia and how this  intersects with environmentalism.  
As the story goes, Midnight Oil's initial performances on the Blackfella/Whitefella tour were a flop. The metronomic rock they'd perfected on previous albums didn't resonate with Top End audiences in the way they hoped. Ultimately, it was the Warumpi Band and Gondwanaland who introduced the Oils to a more liberated approach—music and rhythms as open as the red skies above them. Slowly, they would embrace a newfound sound that became the sonic DNA of Diesel and Dust. In tandem, each stop of the tour brought Midnight Oil a chance to learn from Indigenous communities, listening to the challenges that faced them. By the time the tour ended in triumph and exhaustion, the band understood what they needed to do. And thus, the first-ever concept album to draw explicit attention to the political, social, and environmental issues facing Indigenous Australia—and by consequence, Australia at large—was born. 
"Put That Weapon Down" jangles in all the right places, giving way to gorgeous synth pads that move like slow-shifting clouds—parting only for a burst of angular guitar rock. It's startling how current the entire record sounds, particularly as contemporary artists continue to mine the glossy synth rock of the Eighties for inspiration. "Dreamworld" kicks into gear, bursting out the gates with Peter Garrett's iconic vocals. Of all the singers in the history of Australian rock, his voice may well be the most immediately identifiable. Lyrically, the track warns of the environmental consequences of unregulated development and over-tourism. With half of the coral of the Great Barrier Reef lost since 1995, perhaps the Oils were on to something. 
A robust ten tracks, Diesel and Dust makes every moment count. "Warakurna" floats like a long-forgotten memory coming into focus. "The Dead Heart" beats with a volatile urgency. Shimmering rock hooks at the surface give way to slow-burning anger beneath the surface. It may be Midnight Oil's greatest example of their ability to turn a rock chorus into a galvanising political message. If we can sing along in chorus, can we not stand up together and fight? This idea is key to Midnight Oil's raison d'etre. 
The mission statement of Diesel and Dust rings as urgently as it did in 1986 as it does today. But through the lens of modern politics, it's disheartening to see how much progress remains to be made. "How do we sleep when our beds are burning?" Garrett famously asks in the album's opening track. The disproportionate effects felt by our country's criminal justice system means that Indigenous Australians are the most incarcerated population on Earth. Moreover, Aboriginal kids make up only 6% of all 10 to 17-year-olds in Australia, yet they comprise 54% of the juvenile detention population—jailed at 22 times the rate of non-Indigenous young people. With this being the case, it seems large portions of the Australian socio-political machine sleep as well as they ever did. 
There are valid questions that arise from a project like this—such as the power dynamics implicit in white artists telling Indigenous stories. However, Diesel and Dust is a sincere attempt to use the band's platform to raise awareness of Indigenous and environmental issues challenging Australia—all of which continue to resonate today. This can ultimately be understood as a net positive. As future generations rise up to fill the void left by Midnight Oil's politico rock, new and more diverse voices will be heard. If there's a legacy to be left by Diesel and Dust, let it be one that bends towards progress.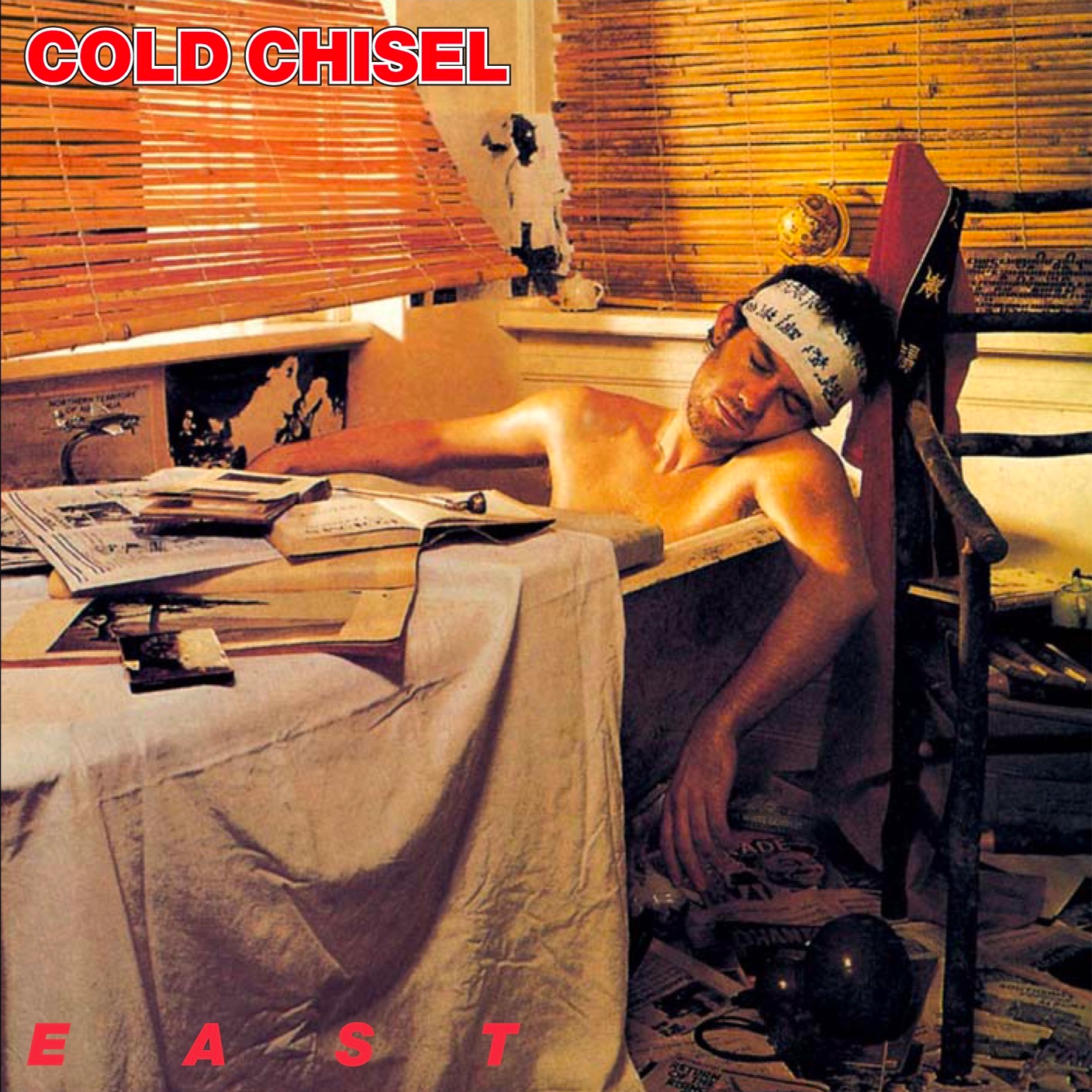 4
Cold Chisel, 'East'
WEA 1980
Former Rolling Stone Editor in Chief David Fricke said it best when he penned the liner notes for East's 2011 reissue. "East is legend," he began, "and that is fact." Truly, there's no better way to succinctly summarise Cold Chisel's third, and inarguably best, record.
By the late Seventies, Cold Chisel were already a revelation of the Australian music scene. Renowned for their blistering live performances, the group—which had formed as Orange in Adelaide's northern suburbs near the start of the decade—had become a huge drawcard around the country, bolstered by a pair of successful albums and a handful of radio-ready singles. But at the end of the Seventies, Cold Chisel were aiming higher, refusing to look back, and thinking only of how to push things ahead at every turn. However, nobody—not even the band themselves—could have foreseen what would come next.
Armed with the animalistic talents of frontman Jimmy Barnes and the heart-wrenching, slice-of-life songwriting talents of keys player Don Walker, Cold Chisel were in their prime at the time of East's recording. However, after taking time off to embark on a "writing holiday" on New South Wales' south coast, the group realised it wasn't just Walker who had an inimitable knack for writing a song. "I've got this great band, and we can all rock. I think that was the revelation of that trip and for that time for the rest of the band," Walker recalled during a chat with Rolling Stone Australia in 2020.
With a newfound confidence and ability, the group entered the studio with the intent of not purely making a record that would be a commercial hit, but one that would capture the band at the peak of their powers. Tapping Mark Opitz to helm the sessions for their forthcoming album, the soon-to-be-iconic producer had already made a name for himself working with the likes of AC/DC and The Angels, with his talents helping the group share "Choir Girl" as the album's lead single in late 1979. Described as the band's first hit, it was an indicator of what was still to come.
Releasing East in June of 1980, the result was an album that showcased every facet of Cold Chisel at its very best, yet without compromising their integrity or turning their back on their roots. From slick songwriting, stunning musicianship, to the raw vocal delivery of both Barnes and Ian Moss, there was little that critics could find wrong with East. If anything, former Rolling Stone Australia journalist Ed St John was right when he summed up the record as a "superb album" which showcased influences as diverse as Otis Redding, Elvis Presley, Sam Cooke, and The Who, resulting in "something remarkable".
However, what was even more remarkable was the swift and dizzying success that East managed to garner. Singles such as opener "Standing on The Outside", "Cheap Wine", and "My Baby" became staples of the radio, but tracks like "Ita", "Star Hotel", "Never Before", and "Rising Sun" also found themselves receiving constant airplay, and raising the album's profile at every turn. The record rocketed up the charts, hitting number two on the Australian Kent Music Report, spending six months in the Top Ten, and eventually becoming the best-selling Australian album for the year. Cold Chisel would even go on to win a record seven nods at the infamous 1980 Countdown Music Awards, despite Molly Meldrum's apparent insistence that Air Supply should have taken out the Most Outstanding Achievement Award.
"It was the kind of overnight success best appreciated by a band that had formed seven years earlier in Adelaide and taken the hard road to rock justice, via low bread, cramped-van rides and wartime pub gigs," Fricke noted in 2011.
While Cold Chisel would indeed achieve higher chart positions with almost every one of their subsequent albums, East remains the true definition of a landmark album. How often do you see an album where almost every track is worthy of being a single? How often do you see an album reach such astounding success on a local scale? And how often do you see a record so revered by fans on a global scale that even 40 years later, it's still viewed as a blueprint for many nascent rock outfits?
Of course, it makes sense in hindsight. After all, what do you get when you take a band at the peak of their powers, both in terms of performance and songwriting, and put them in the studio with the intent of capturing thatraw and frenetic energy? You get an album that showcases one of the country's most beloved and revered rock outfits, and one that will go down in history as one of the finest pieces of work ever created.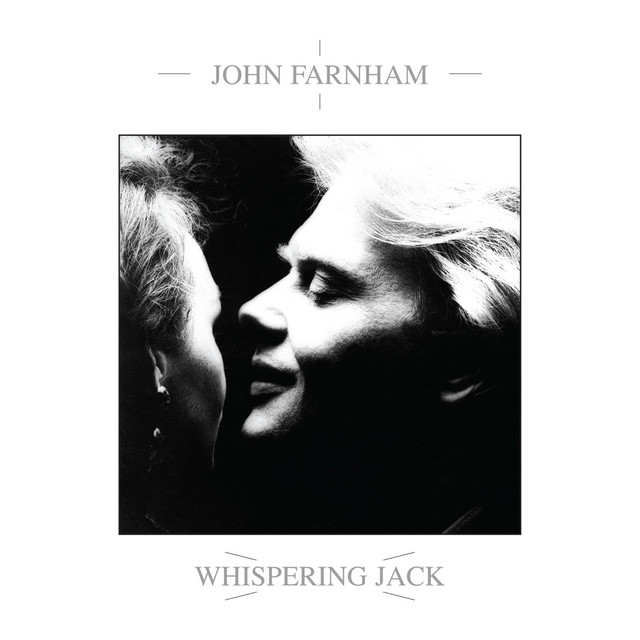 3
John Farnham, 'Whispering Jack'
Wheatley Records 1986
When it comes to any conversation surrounding a definitive list of iconic Australian pop records, it would be a travesty to omit Whispering Jack from contention. 
It's an album that presented John Farnham as a formidable contender; a performer who could go toe-to-toe with other massive names at the time (INXS, Cold Chisel, Crowded House) on the charts and hold his own. 
Whispering Jack served Farnham well in its ability to rebrand the performer: no longer was he Johnny Farnham of "Sadie (The Cleaning Lady)" fame. Here, he stepped into an adult contemporary spotlight that he would go on to dominate in Australia for decades to come. Even now, the album packs a punch emotionally and sonically.
What's so great about Whispering Jack is that it is so much more than the behemoth that is "You're the Voice". Sure, it's an easy jump-off point for anyone with a passing interest in Farnham's music, but bagpipes and stomping choruses aside, the track is far from the only highlight.
First, you've got the opener: "Pressure Down", which still stands as one the best album openers of any Australian album. Sophisticated pop music that captured the energy of the mid-Eighties so perfectly, "Pressure Down" set the tone. And then, if this was the left hook of a one-two punch, "You're the Voice" swiftly follows from the right.
Further on, you've got moments like "Reasons", "Going, Going, Gone", and "Let Me Out"—examples of the pure and bombastic pop that incorporated synth and electro-pop influences with ease. Matched up against Farnham's vocals, these sorts of arrangements bolster the confidence and conviction Farnham carries throughout.
The bass and syncopated beats driving "No One Comes Close", adds to the matured flair of Whispering Jack—we weren't in teenage pop territory with this one, folks.
Shedding the skin of his teen idol/Little River Band past, John Farnham circa Whispering Jack is a John Farnham primed for reinvigoration and everything else that would come with it. 
Whispering Jack saw Farnham work with songwriters like Harry Bogdanovs ("Pressure Down"), Gulliver Smith of Company Caine and Ross Wilson of Mondo Rock—the latter co-write forming a touchstone of the album in "A Touch of Paradise".
The song, nestled at the end of the record, seduces and soothes. The way it uses space is excellent, the addition of saxophone becoming a pinnacle moment of the track, leading to Farnham's rousing return to the chorus, "Just a touch, a touch of paradise". A song like "A Touch of Paradise" stands up alongside the likes of "Burn For You", yet expands more in its arrangement and execution—making it all the more impactful.
The production of Whispering Jack is another drawcard and most likely, a top reason for its success at the time. Handled by Ross Fraser, the production right across this album is superbly polished, with little to no grit or moments of experimentation in arrangement. It's almost clinical. 
And yet, to think of what was coming out of Australia at the time: the grainy realness of Paul Kelly & the Messengers' Gossip, to the yearning of Crowded House's self-titled album; Whispering Jack was an album that bucked those trends.
The album worked with advancing technology of the time, gleefully leaning into synth and electronic drum territory—another element of Whispering Jack that set it apart from anything John Farnham had done 'til this point. 
It also highlighted his professional relationship with manager Glenn Wheatley, who took a massive risk on getting Whispering Jack made. Realising that they'd have to make a big move to restructure Farnham's brand as a solo artist, Wheatley mortgaged his own house to help finance the album. Arguably, without such investment, the album wouldn't have been made or at least, not in the form it appears today. The gamble clearly paid off, with Whispering Jack becoming the highest selling Australian album ever on local soil.
Though Whispering Jack was far from John Farnham's first rodeo; for a lot of us, it's the album that is the definitive John Farnham record. Sure, 1988's Age of Reason and 1990's Chain Reaction gave us huge pop moments like "Two Strong Hearts" and "That's Freedom", but Whispering Jack was a true moment of rebirth for Farnham.
There's no denying that the album hit all the right notes when it came to being a commercially successful beast. Still, there is stock in how these songs have endured across the decades and have kept live audiences wrapped up in nostalgic glee with each John Farnham tour since. 
Whispering Jack combines the best elements of big and bold pop music, with moments of introspection in lyricism that centres the album as a whole somewhere between guilty pleasure territory and a confident embrace of chest-punching, anthemic sing-alongs. 
It's an album that solidified Farnham as an integral part of Australian pop culture—as far as rebirths go, Whispering Jack is a masterclass of doing it right.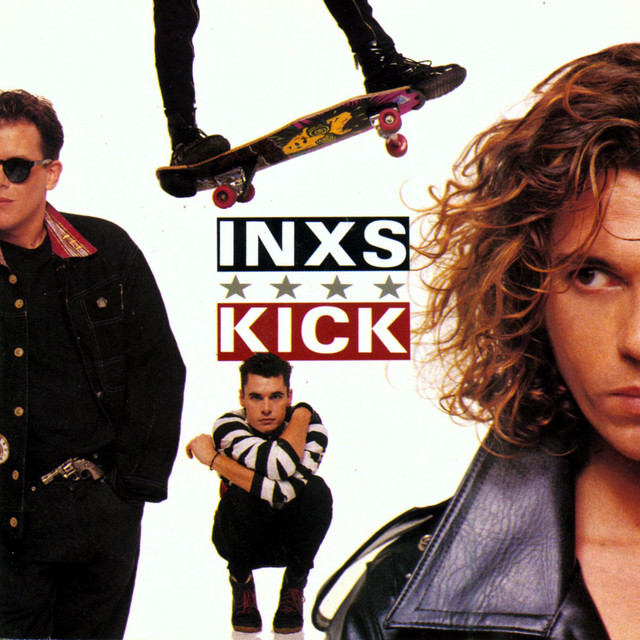 With their 1987 album Kick, INXS didn't just make the leap to the big league. Here was an act that made the ultimate transition—they could no longer be identified as belonging to one country, they were global.
INXS in the late Eighties were competing in the heavyweight class. Michael Hutchence and co. would fill stadiums on the other side of the globe. We knew it, because we saw the images on TV, and it blew our minds.
In their homeland, INXS, with Kick, would rule the airwaves and magazine covers. Australian teens would Blu Tack pictures of the band to their mirrors. Some had no clue that their new musical heroes originated from the land down under, perhaps the best possible sign of INXS' all-universe standing.
The bulk of the album was cut at Rhinoceros Recording Studios in Darlinghurst, with Chris Thomas on production duties. Thomas had worked with a who's who of rock and pop, from the Sex Pistols, to Elton John, U2, Roxy Music, and more, and produced the 1985 INXS set, Listen Like Thieves.
There was unfinished business to deal with, and with Thomas on board they'd shape an album which, even decades later, looks like a greatest hits package.
The music video format was in full swing by the late Eighties, and INXS was at the vanguard of the medium. With the music video for the band's signature song, "Never Tear Us Apart", INXS walked us through Prague and across the fairytale Charles Bridge, a place many of us had never seen but had now added to our bucket list.
It was sophisticated and worlds away from the hyper-enthusiastic, but tight-budgeted clip for "Don't Change", which saw the band literally perform on the back of a truck.
The first single from Kick, the double-header of "Need You Tonight", a track with more rimshots than any other tune on radio that year or any other, and "Mediate". The promo for "Mediate" with its nod to Bob Dylan and that great misheard lyric about pretty Kate having sex all night (it was actually "sex ornate"), just added to the appeal. 
Popular music is driven by singles, hits. Kick had five of them. "Devil Inside", with its exotic percussion and the instantly recognisable guitar riff, could be a career-best for another band. "Mystify" is all feel and groove, played by pros who knew each other's next move. "New Sensation" is an infectious ripple between rock and pop, without definitively being either.
The previous year, INXS teamed up with Jimmy Barnes for a much-loved cover of The Easybeats' "Good Times". On Kick, they'd return to the Sixties once again for a version of The Loved One's "The Loved One".
Chris Murphy, INXS' late manager, global strategist and creative sounding board, enjoyed two stints with the band, before his untimely death in January 2021, at the age of 66.
"Nobody was allowed in the studio, they were just left to their own creative devices," he told this reporter in 2010. "The entire 15 years I was with them," he said of their first partnership, "they probably wouldn't know what an A&R person was." Kick, he enthused, was INXS' most "important work".
Murphy made a point to single out the contribution of Andrew Farriss who, he said, "has been in the shadows a long time." He's a "genius that a lot of people don't even know about, because he doesn't like doing all the press, he's not high-profile. He's a quiet, diligent guy". But it was Farriss and his quiet talents that ensured the album fleshed out works from opposite ends of the spectrum, and found balance, like "New Sensation" to "Never Tear Us Apart".
No great art is made without adversity. Kick is no exception. When the band took the finished product to the top brass at Atlantic Records, the feedback was less than enthusiastic. In one story, the playback finished, and everyone stared at their shoes. Worse still, when Murphy played the record to the company's then-president Doug Morris, the mogul reportedly offered him one million dollars to destroy the album and make another.
Sometimes you kick, sometimes you get kicked. On this occasion, INXS kicked a goal. The album went on to become the band's highest and longest-charting album in the US, with a peak of number three on the Billboard 200. It remained on the chart for 81 weeks. And four of its singles—"New Sensation", "Never Tear Us Apart", "Devil Inside", and "Need You Tonight"—hit the Top Ten on the Billboard Hot 100. The latter was the band's only chart-topper. 
INXS would be kicked, none more painful than the death of Michael Hutchence in 1997, aged 37. And they'd kick back, when, in 2014, interest in the band surged off the back of several big-and-small screen properties, propelling INXS' The Very Best to number one in Australia for seven weeks. It finished the year as the best-selling Australian album.
The band is no longer a touring entity, and its charismatic frontman is long gone. Kick is the hits-laden breakthrough for a great band who, just maybe, has another chapter to write.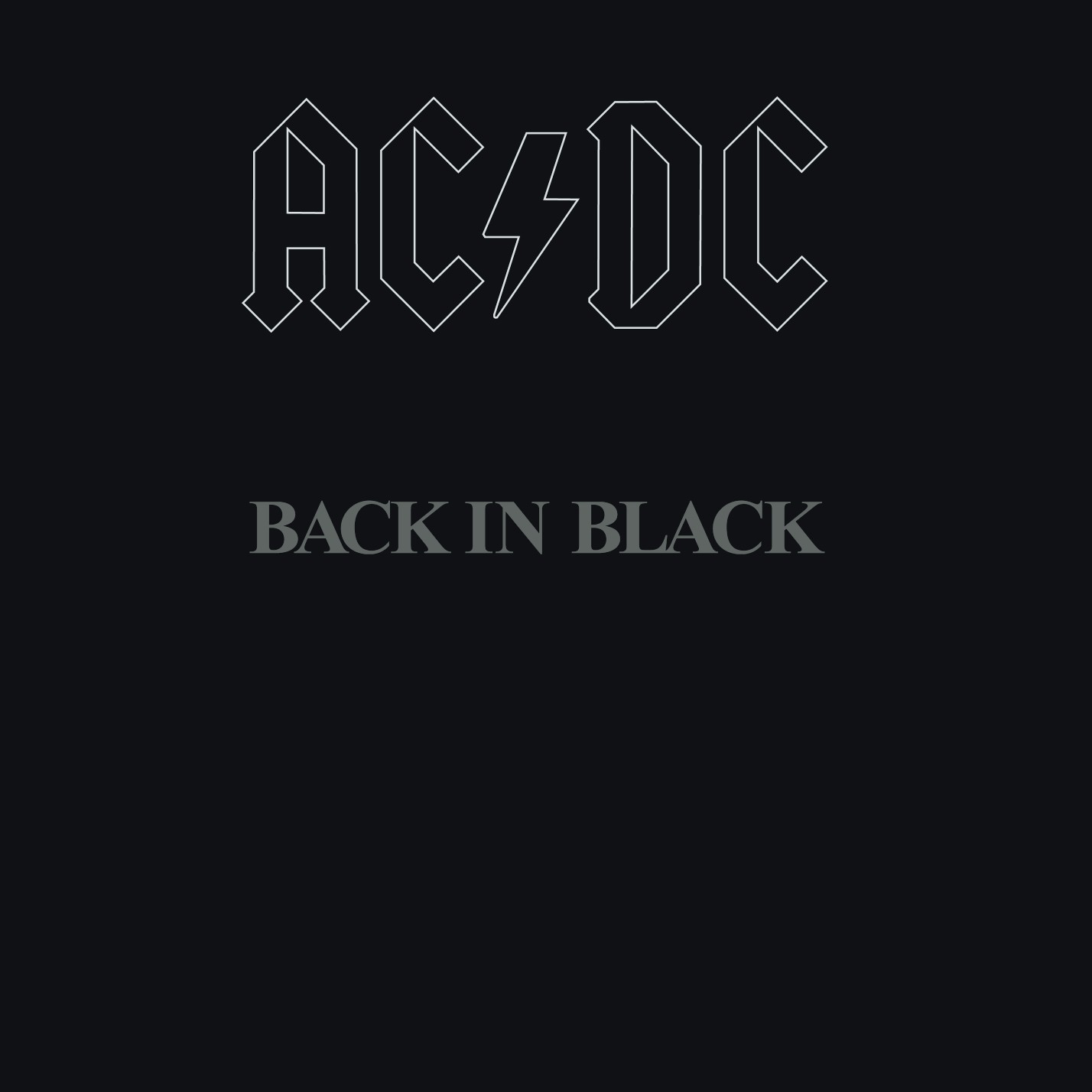 1
AC/DC, 'Back in Black'
Albert Productions 1980
Great frontmen are rarer than rocking horse crap. They don't just show up, beating down your door. The guy at the front, the man with the mic, he's the face of the band and the brand. Whether they care for it or not, the singer is also elevated to spokesman. If he dies when the band is active, it's the end of days.
AC/DC, however, is not your typical band. And Back in Black is not your typical album.
For all its era-crossing power, and its epic, timeless riffs, Back in Black was born out of tragedy, the death of its charismatic frontman Bon Scott, at a moment when the band was seemingly at its peak.
Scott was no ordinary rock star. He was, in his own words, the lightning bolt between the AC and the DC, the owner of a frontman's bag of tricks that Santa would be impressed with. Even today, more than 40 years after his passing, Scott is held in the highest regard, and often placed in a lofty position among the all-time greats.
When the rocker died in February 1980, AC/DC was on fire. Their sixth studio album Highway to Hell, from 1979, was a barnstorming success. With it, Scott and his bandmates had crashed the US charts. World domination was on the cards.
Rather than waste time and weep over his passing, the surviving members got busy and put out the call from a new singer. Perhaps it was the tough-knocks background of the Youngs, who, like Scott, were born in Scotland, where the weaklings had no chance. 
The job went to Brian Johnson, a man with more gravel in his voice than the 240km stretch of motorway between his hometown Newcastle upon Tyne and the Youngs' Glasgow.
Johnson had an impossible task. But instead of trying to replace the irreplaceable, the flat-capped singer slotted in, and Angus Young, one of the finest and, thanks to his schoolboy ensemble, most recognisable electric guitarists on the planet, stepped up to help fill the void.
Mutt Lange would work the magic in the studio, and create a rock album with wide appeal.
Later, on Def Leppard's Hysteria, Lange would confirm his reputation as a master rock producer with an ear for radio.
With Back in Black, he'd shape an album stuffed with songs, and singles, which would get airplay in the US, and spin on the turntables of mums, dads, and kids everywhere.
From the opening track, "Hells Bells", AC/DC hit the right chord. In the post-Bon Scott era, the rockers would first pay tribute to their fallen frontman, a send-off to the next world. Those ringing bells, a mark of respect, and to any Akka Dakka fan, a call to arms.
The album was created in a figurative and literal storm. The sessions were cut from April to May 1980 at Compass Point Studios in the Bahamas, during a rough storm season.
It was in these conditions that "Hells Bells" was born. "Mutt went, 'Oh, it's rolling thunder'," recounted Johnson in an episode of Dan Rather's The Big Interview, "and I went, 'Rolling thunder, pouring rain, coming on like a hurricane / There's white lightning flashing'." He added, "I literally was giving a weather report."
Today, when the band performs the song live, Scott's face is plastered on the big screens. He's gone, but never forgotten.
To gauge the greatness of art, it must withstand the test of time. More than 40 years following its release, Back in Black has passed that test with full marks.
When Marvel Studios' Iron Man flies into action, he's amped up by track two from Back in Black, "Shoot to Thrill" (it's worth noting Iron Man appears in two of the five highest grossing films of all time). And when Jack Black teaches his students how to light it up in School of Rock, he sets them straight with a string of AC/DC songs. The use of "Back in Black" is one of the highlights of the 2003 film.
AC/DC is a band that's made a killing out of stripping out ambiguity. With Lange at the desk, they created an album that lays out rock music in pristine clarity. Heavy music, made accessible. 
Just six months separate the time of Scott's death and the release of Back in Black. In just half a year, AC/DC's members lifted themselves, found a new singer, and recorded and released an album filled with hits and riffs, and meat and potato blues rock that is, today, one of the best-selling rock albums in the history of recorded music. "When great things are happening so quickly, you never realise, do you? It's so fabulous," says Johnson. "It just looks so easy. When you try to do it again, it never works."
Ask yourself, what could you achieve in six months, in those circumstances?