Rolling Stone's 50 Greatest Australian Artists of All Time
For as long as music has existed, so too have artists, and corresponding opinions about which of these artists is better. Any sort of discussion about music and varying degrees of greatness is guaranteed to become one of the most contentious topics imaginable, but often, these heated discussions about music tend to overlook the exceptional artists born and bred in our own backyard.
In a year when a global pandemic has emptied stages the world over, and musicians need support more than ever, we felt it was time to set our sights on the Australian names who have helped put local music on the map here and abroad. Thus, the idea for the 50 Greatest Australian Artists of All Time was born. 
Originating as an idea for an online feature, our vision soon became more grandiose. Before long, we were receiving and tabulating suggested inclusions of hundreds of Australian artists, from critics, music industry figureheads, past Rolling Stone Editors and writers. This list has been laboured over by some of the most respected names in music.
Paired with testimonials from fellow artists, whether they be veterans or contemporaries, the result is a list which is bound to be one that generates countless hours of discussion and debate but one that also seeks to honour the immeasurable musical contributions from artists that call Australia home. 
Their legacies may be long-lasting, or they may be names helping to bring newfound focus onto this great southern land, but at the heart of it all lies an inextricable link with the musical fabric of Australia.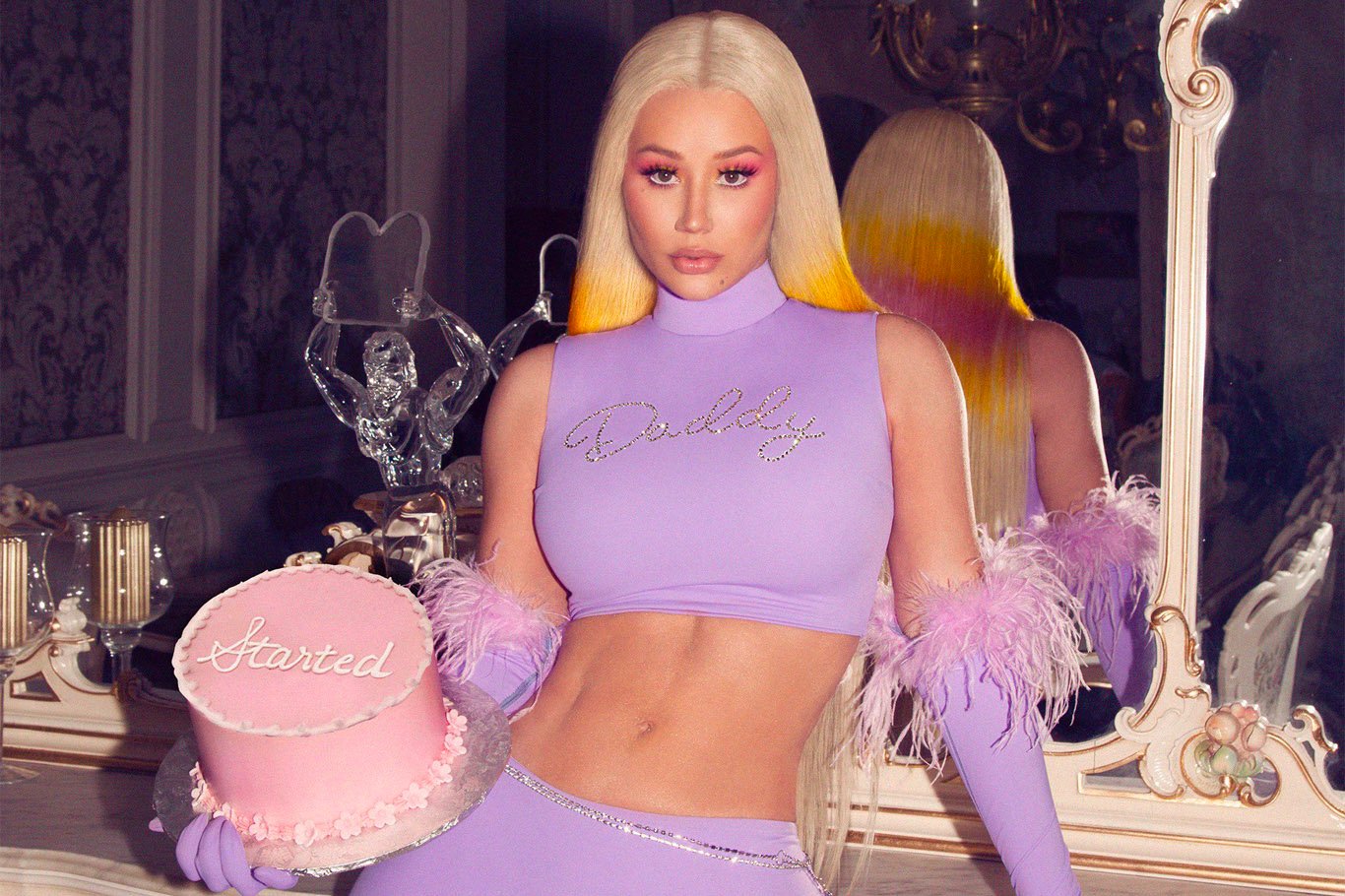 "First things first" — Iggy Azalea will go down in history as the first Australian female rapper to successfully break through the US market. With global hits and bossed-up energy, Iggy continues to inspire the future generation of Aussie female rappers to come. Having grown up in Mullumbimby, NSW, she made a life-changing decision to move to Miami at the young age of 16 — "no money, no family, sixteen in the middle of Miami." Her success has paved the way for local artists to dream big as she breaks sonic boundaries and leaves behind her own blueprint and legacy.
A friend of mine put me onto her music video "PU$$Y" back in 2012 and I was instantly a fangirl. The comical opening scene really depicts a fearless, down-to-earth chick with a great sense of humour — this was the underground Iggy we grew to love. She strikes me as someone who doesn't take herself too seriously and immerses herself in her art while having fun during the process. This really resonates with me as authenticity is such a fundamental part when it comes to making music. "You can hate it or love it, hustle and the struggle is the only thing I'm trusting."
Growing up, I didn't have any female role models to look up to in Aussie hip-hop and Iggy was the first artist who really inspired me to fuse catchy songwriting with hard-hitting bars. Her cadence and melodic rap style really cut through at the time. I remember when "Fancy" made waves all over the world. It felt like the only song playing on the radio at the time. It was such an iconic moment for the hybrid pop/rap genre which increased in popularity through radio and pop culture. I see a lot of structural similarities with her music and her favourite female rapper, Missy Elliot, who fused hip-hop, dance and catchy melodies. I too mirror myself after the greats who use hybrid genres, as they create a diverse sound and tend to connect with more listeners.
"Iggy was the first artist who really inspired me to fuse catchy songwriting with hard-hitting bars."
One of my favourite tracks, "Tokyo Snow Trip" from Iggy's EP Survive the Summer, busts in with the opening line, "rose from the cracks with the rats and the roaches". This really connected with me and took me back to when I first started my music journey, knowing no one and nothing about the industry and feeling surrounded by sharks and leechy friends. This has to be my favourite line by Iggy, as she uses alliteration and is one of my favourite types of wordplay. It's also dark and ominous and the vivid storytelling reveals her artistic depth. 
My favourite thing about Iggy is her fearlessness. It's what really shines through the music and allows her to cut through as a one of a kind artist. Hunger and hustle make for a real role model for other female and LGBTQ+ artists and is why Iggy really is "the illest on the planet".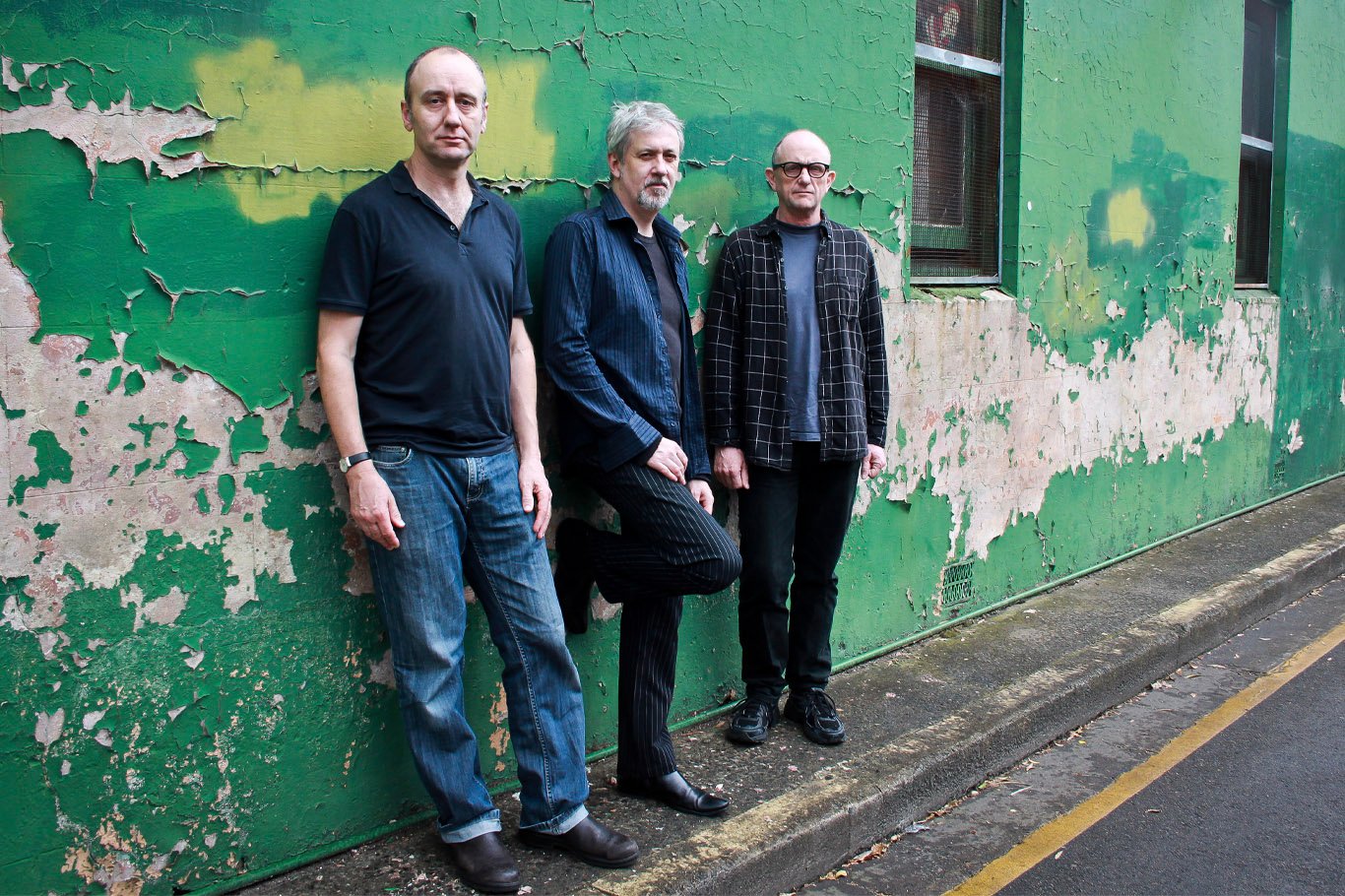 I don't care if this sounds hyperbolic but The Necks are one of the most important bands Australia has ever produced.
Their influence on musicians across the musical spectrum has been profound. Their approach to composition and live performance – gently unfurling a piece of improvised music over the course of an hour through incremental changes to each member's part – has become a template for schooled and unschooled musicians alike when approaching solo or group improvisation. 
That they themselves are highly skilled musicians who continually make the trippy and complex, the esoteric and weird, accessible and somehow imbue it all with such raw emotion and pathos is further proof of their individual and collective artistry. 
I was turned onto them in the mid '90s by a genius piano player named Ben Winkleman (thx Ben!) after sharing with him an idea I had of starting a band which only performed improvised music but was not strictly a 'jazz' band. He replied that there already existed such a band; they were a three piece based in Sydney made up of Chris Abrahams on grand piano, Lloyd Swanton on double bass, and Tony Buck on drum set, and that I should check them out when they were next in town. 
They blew my tiny little mind. 
The grand piano played like the keyboard was a typewriter; relentless repetitive notes a semitone apart blurring together; ecstatic cascading arpeggios; mind bending drum set counter rhythms; conventional and unconventional percussion soundscapes and textures; mysterious and funky double bass ostinato figures.
"They blew my tiny little mind."
It was so unlike anything I had ever heard before; physical, abstract, cerebral...but deeply moving.
I instantly became a fan for life. 
As other members of Augie March became aware of The Necks, it was realised Chris Abrahams had played keyboards on two albums by Sydney band, Crow who had been tremendously influential on us in our early years. That definitely helped The Necks get onto the tour van playlist – a sacred but highly contested space for any touring band – and we all fell under the spell of this magical ensemble.
All these years later The Necks are still bobbing up on the touring van stereo. I've lost count the number of times we have chucked on Sex, Piano, Bass, Drums, or Hanging Gardens to accompany a post show night time drive, staring hard out into the blackness and gradually disappearing into the music.
They have informed the approach to so many jams we have had in rehearsal, soundchecks, gigs, or in the recording studio. But most importantly, they continually remind us what can be achieved through the uncompromising commitment to a singular artistic vision.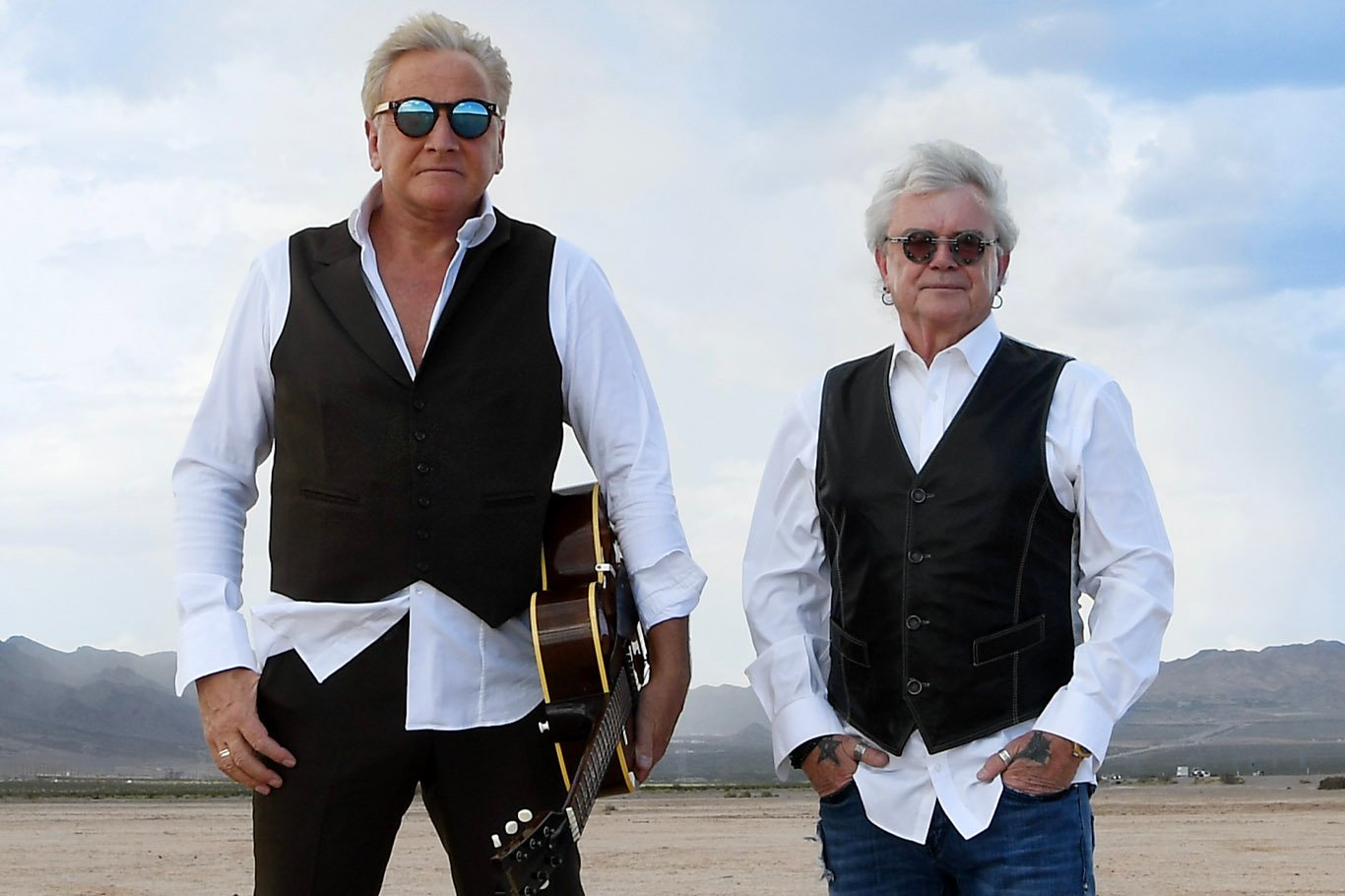 Air Supply roll out a scroll of hits so long, it may leave you breathless – "Even The Nights Are Better", "Two Less Lonely People In The World", "All Out Of Love"; they have become so much a part of the air that we breathe that we may not even realise.
Since Russell Hitchcock and Graham Russell first met onstage for the Australian production of the musical Jesus Christ Superstar, they have had their roots planted firmly in the mechanics of the melodramatic song. From day one, in both their songwriting and the delivery, Air Supply has presented a steady stream of strung-out-on-love songs.
"They have become so much a part of the air that we breathe that we may not even realise."
Their debut single "Love and Other Bruises" is a melodic melancholy morning-after tale of "love and other bruises" which "makes us all good losers". With pop music generally used as a vehicle for escape and fantasy, the sentiment that to love is to be human and to be human is to hurt, would be seemingly unpopular for a debut offering, but it won them a place on the charts and launched their career as soft rock truth-bombers. 
"Making Love Out of Nothing At All", their highest-selling hit single (written by Jim Steinman), was used in a scientific study on why we get goosebumps (frisson) when the music moves us. When Hitchcock hits the upper register of his crystal clear range, it could break glass.
In "The One That You Love", Hitchcock's voice seems sure to break, but will never break as he assures the one that he loves that "we have the right you know", in an appeal for just one more day. That voice, plus chords to pluck at your heart-strings, add a well-orchestrated drum fill and those songs – and we are all aquiver. 
Trading the lead, sharing their superpower and often duetting on songs - they make vulnerability a strength. "Young Love", without the trademark glorious rock ballad production, asks us to lean in and trust as it naively ventures into unmapped territory. This time it is Russell bravely admitting that "young love so strong has never been a part of me".
Capturing the fumbling and unsure heart of our adolescent wondering with not one ounce of conquest sought. "Young love hold on, we're feeling it now/is this the way it's meant to be?"
These unabashed displays of emotion, often have us tempted to label Air Supply as a "guilty pleasure", but why should we feel bad about the one that we love? We have a right, you know.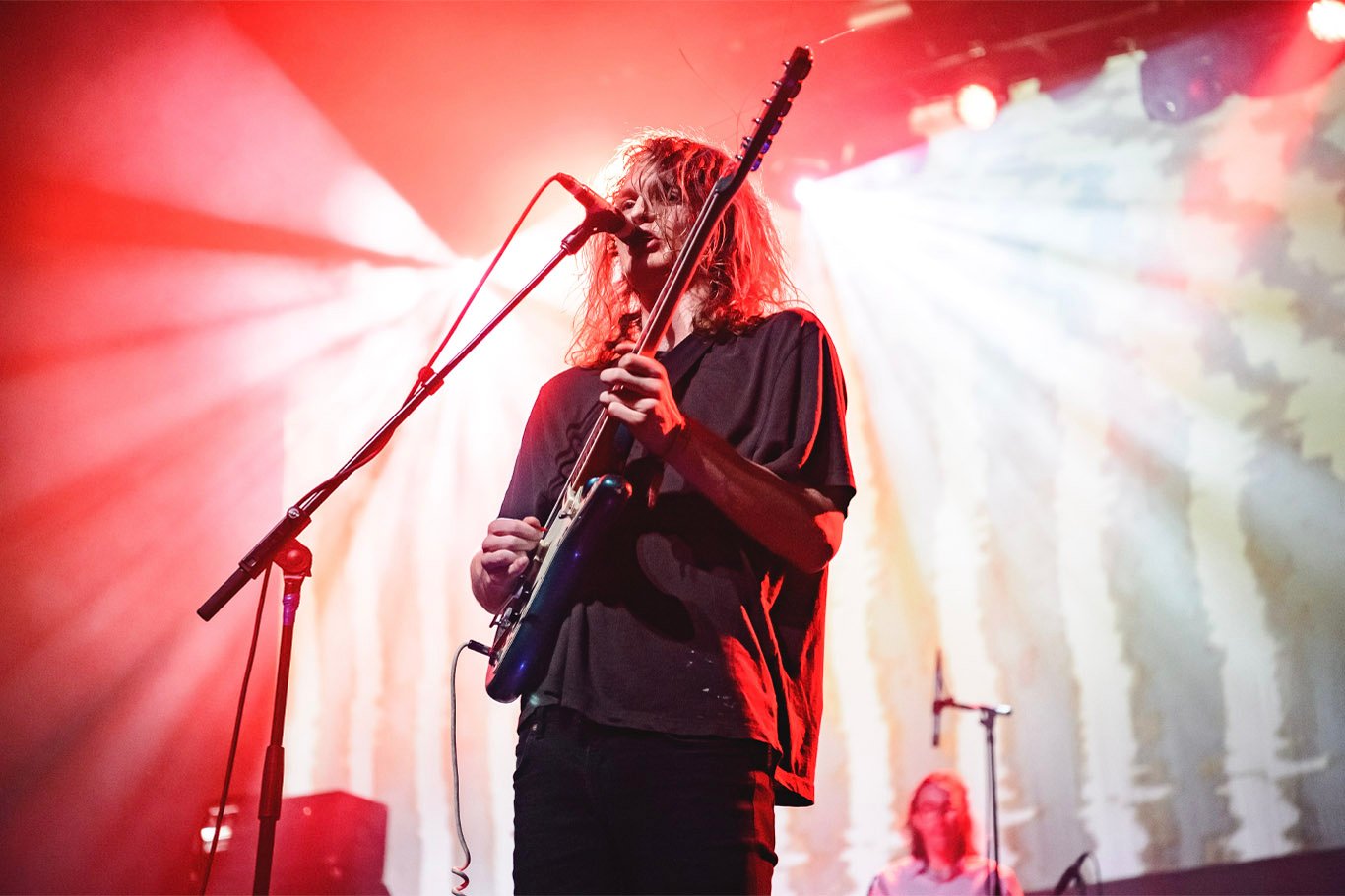 47
King Gizzard & The Lizard Wizard
Everyone has their own idea of the "perfect band". That idea of perfection may be in a form of songwriting, artwork, or their live performances. For me, King Gizzard & The Lizard Wizard symbolises perfection. A huge chunk of that perfection is in their freedom to do anything they damn well please. Their diehard (and sometimes scary) fanbase get behind anything the band does. From surf-garage-rock to jazz-improv, to thrash metal, King Gizz nail every genre they infiltrate and blow the competition out of the park. 
It usually takes around ten years for a band to really get going and begin their career. In ten years, King Gizz has released 16 albums, which is unachievable for most. I caught their set at Falls Festival Lorne 2012, a midday slot, to a spacious crowd of punters during the December heat in the cauldron that the Falls Lorne site is. I believe their appearance was in support of 12 Bar Bruise, their first LP. It was a pretty cool show; surf, rock, pop, noise (whatever) ditties that stuck with you throughout the rest of the day. Little did I know that would be one of the only shows I would see with such a spacious crowd.
"For me, King Gizzard & The Lizard Wizard symbolises perfection."
West Thebarton has played with Gizz a bunch. Our first show with them was at Jive, in Adelaide. A 300-ish capacity room with a mezzanine for higher viewing. From what I recall, the Jive show was in support of Float Along – Fill Your Lungs, which features the classic 16-minute "Head On/Pill" epic.
I remember being in awe throughout the entire show, glued to each member for the entirety of the set. They kicked off with "Head On/Pill" and finished the set with a reprise of the opener. The perfect ending to a show and a memory that'll always stick with me. We played at the first Gizzfest outside of Victoria and shared many festivals with the band over the years. It's always a pleasure to be on a lineup with them. 
I remember being that much of a Gizz-head that I bought a Yamaha SGV300, a reissue model of Stu McKenzie's notable 'Samurai' guitar. A fun but regrettable purchase. The reissue isn't that good. 
As a record collector, I luckily got into collecting Gizz records very early on. To be quite honest, I could probably sell all my Gizz records and have enough for a house deposit. Having said that, anyone want to sell me the Willoughby's Beach 10"? Ray from West Thebarton has the original pressing – the only one I am missing. That bastard. 
What I love most about King Gizzard & The Lizard Wizard is that they never fail to surprise you. I could watch them every night for the rest of my life and their set will be different each time. Every new record guarantees that you will listen to nothing else for the next month, and love every second of it. Hit repeat – always. Especially on Nonagon Infinity… they are the perfect band.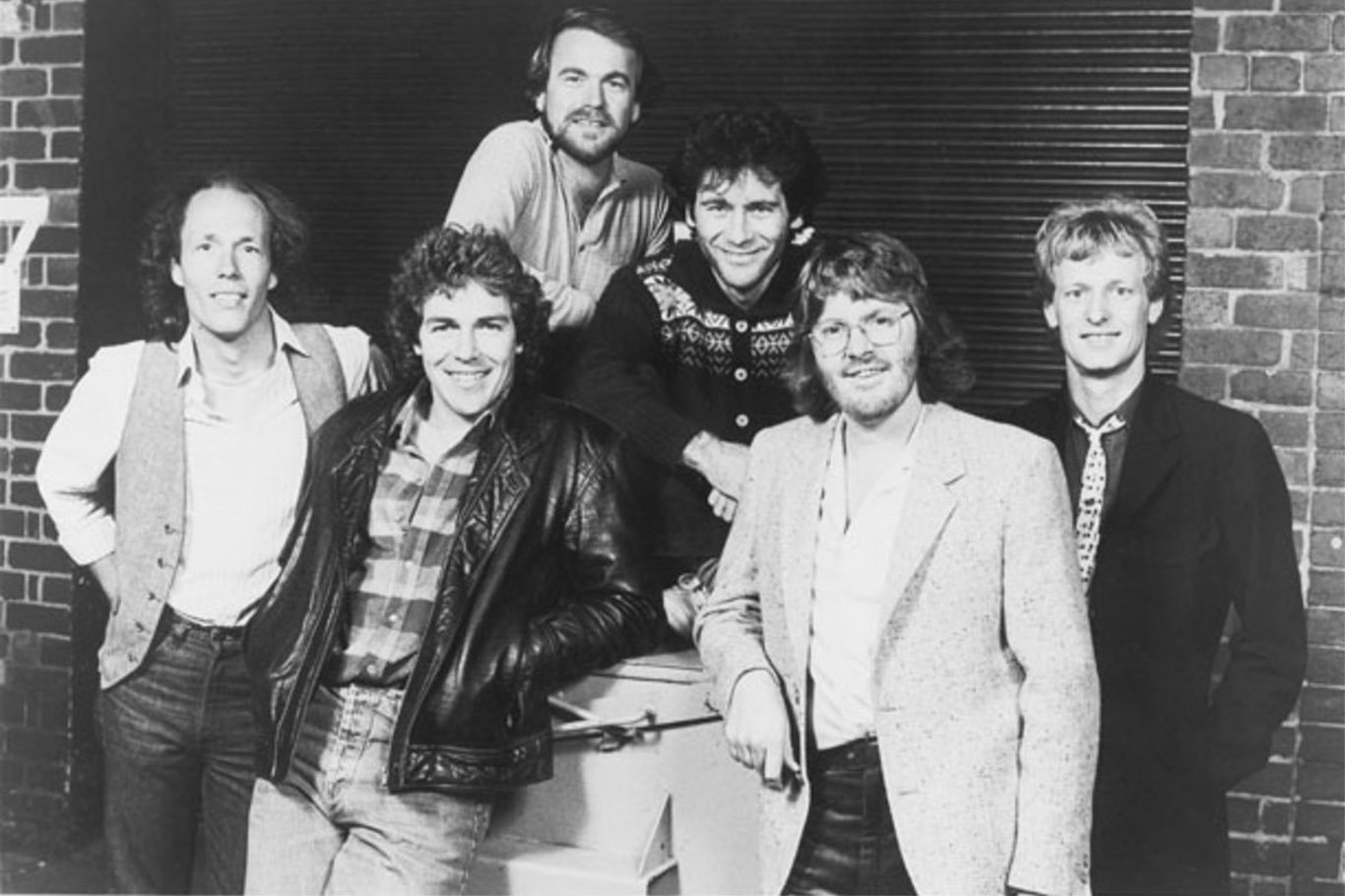 Editor's note: This article has been amended. The original version stated incorrectly that the name of the Little River Band had been "lost in court". In fact, the registered trade mark of the band's name was transferred to a company controlled by Stephen Housden and remains owned by it. Rolling Stone does not suggest that Mr Housden, nor anyone associated with the current owners of the band's name, have engaged in any illegal acts or are not legally entitled to use the band's name for commercial purposes.
Little River Band - The Lost Birthright of One of Our Biggest Bands
Sometimes clear-eyed ambition and deliberate planning aren't a bad thing in music.
One of Australia's most successful pop acts of all time, Little River Band, formed in 1975 focusing the talent of three of the best Australian songwriters on the potential of the US market.
As much as their music, Little River Band's wild career is what makes them interesting, and yet a cautionary tale.
Guitarists Beeb Birtles and Graeham Goble, singer Glenn Shorrock and drummer Derek Pellicci met band manager Glenn Wheatley in London in 1974 with a plan to create a supergroup a bit like Crosby, Stills, Nash & Young.
The members wanted an Australian-sounding name, and after Glenn Shorrock saw 'Little River' on a road sign along the Princes Highway, the little band that could was born.
"Sometimes clear-eyed ambition and deliberate planning aren't a bad thing in music."
Ambitious and hardworking, the group produced a string of hits that defined them as a crystal-clear, radio-ready alumni of the Seventies soft rock scene.
They were one of the biggest bands in the world at some point, nominated for a Grammy for 'Best Pop Vocal Performance by a Group' alongside Barbra Streisand & Neil Diamond, Supertramp, and The Commodores in 1980.
The Doobie Brothers won, but it's nice to be nominated.
Will Ferrell's nerdy character in The Other Guys namedrops Little River Band as an exemplar of Seventies schlock, referring to their syrupy yet perfect ballad "Reminiscing", which reached number three on the US Billboard charts.
Little River Band consistently bothered the upper echelons of the US charts from 1977 and 1983, a hell of a feat.
The four primary songwriters in the original lineup produced ten songs that charted in the top 20 of the US Billboard charts during that time and (as of 2004) have sold more than 30 million records.
Perhaps most significantly, the group produced radio songs that are recognisable on classic hits radio, 40 years later.
Tunes like "Lonesome Loser", "Cool Change", and "Happy Anniversary" are ingrained into the Australian collective memory like a tattoo. The galloping refrain of "Hang on, help is on it's way!... I'll be there as fast as I can…" echoes, stretched thin over FM radio in the summer heat of car trips during my Eighties childhood.
I love LRB as standard-bearers for that vocal harmony, adult contemporary thing – they are one with the cliché. They were also all delightfully ugly people, like the best Seventies performers.
Strangely and sadly, the melting pot of songwriting and talent that birthed Little River Band has led to unfamiliar iterations of the band and legal dramas that overshadow the group's musical legacy lately.
This started innocently enough when singer Glenn Shorrock was replaced by John Farnham from 1982 to 1986, after Shorrock left to pursue a solo career. Though Shorrock re-joined, there were lineup changes to follow.
Session musicians like bass player Wayne Nelson, who sang their 1981 hit "The Night Owls", populated the group throughout its middle career as original members fought and fell out. Over time, the original members left.
Somehow the constant changes of members have led to a shocking situation – the current lineup of the Little River Band features not only no original members, but also no Australian musicians!
The legal ownership of the band's name now belongs former guitarist Stephen Housden, and there is literally nothing linking the current lineup of the Little River Band band to its hit-making origins.
What's worse, the songwriters responsible for the band's biggest songs – Graeham Goble, Glenn Shorrock, Beeb Birtles, and David Briggs – are unable to perform as the Little River Band, the band they themselves invented back in 1974!
A version of Little River Band consisting of American musicians continues to tour, playing shitty versions of the hits. The owner of the title, Stephen Housden, is adamant he won't share the rights with the original members.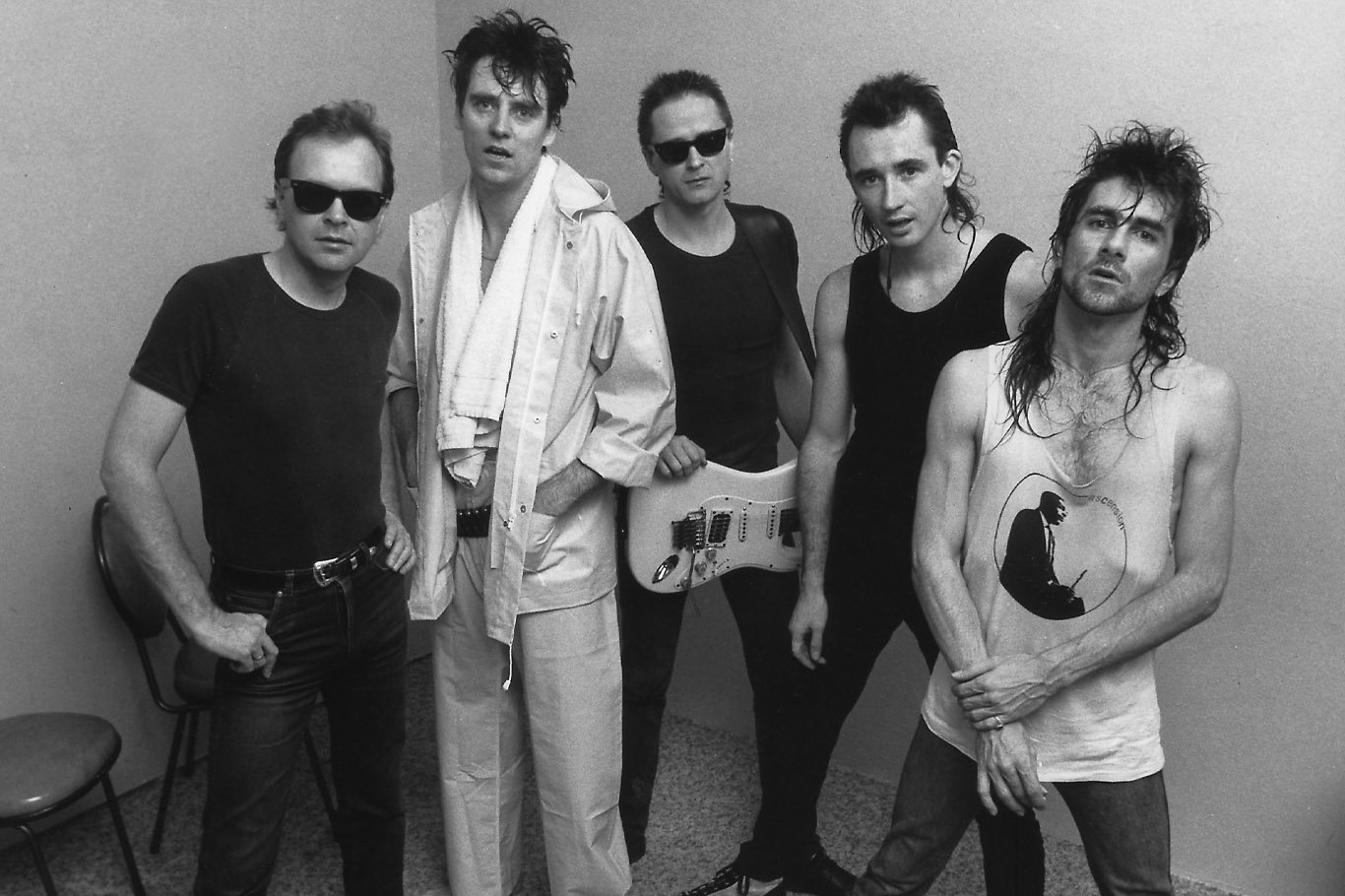 My first experience with The Angels was not hearing them, but performing a charity gig with Doc Neeson. I'd been introduced to Doc as the lead singer of The Angels, and that was my cue to investigate who they were. I didn't even know that Graham "Buzz" Bidstrup and the late Chris Bailey - my first drummer and bass player - were the first Angels guys either. I didn't come about their work until after I'd met half of them. That's the story of my life: working with people like that from a young age.
They came about at a time when I was just getting into rock music, having grown up only really listening to traditional blues, and Dire Straits. As a touring blues musician, my first experience with rock was Jimmy Barnes, and then playing in front of Buzz, who encouraged me to bring a sense of rock to my blues playing, which stemmed from The Angels.
So I remember the first song I had heard of The Angels, and I was really drawn to it because I identified with the blues undertones that they had. Much like Rose Tattoo, who I think of as a really loud, rocking blues band, really. To me, The Angels brought punk rock and blues together, particularly in their early days.
"I crank The Angels before I go onstage."
I don't really recall many punk rock bands back then that moved the general population. It seemed like The Angels brought that punk sensibility into the general, almost commercial population. Before that, it was a real cult thing, but at the same time, I don't feel as though they ever sold out; they stayed true. My old manager often used to refer to the early days of The Angels as them being "purposeful tourers". A little later in their career, they toured massively, but I was told that in the early days, they were all about not touring too much, but purposefully.
They weren't a band that were just doing the rounds over and over again. People would clear their schedules and make sure they could get to see them that one time of the year. Ever since I was told that, I feel that it heavily influenced my own strategy in how I approach touring myself. There's a fine line, but it's the power of rarity. 
Like any of my favourite bands, they make me feel something, and take me out of the moment that I'm in. Most of the time, for me, it inspires me to let go and just not give a fuck. That's why I crank The Angels before I go onstage – it's to let go of any anxieties and worries, and to just be myself. I feel like bands like that almost gave people permission to just let go.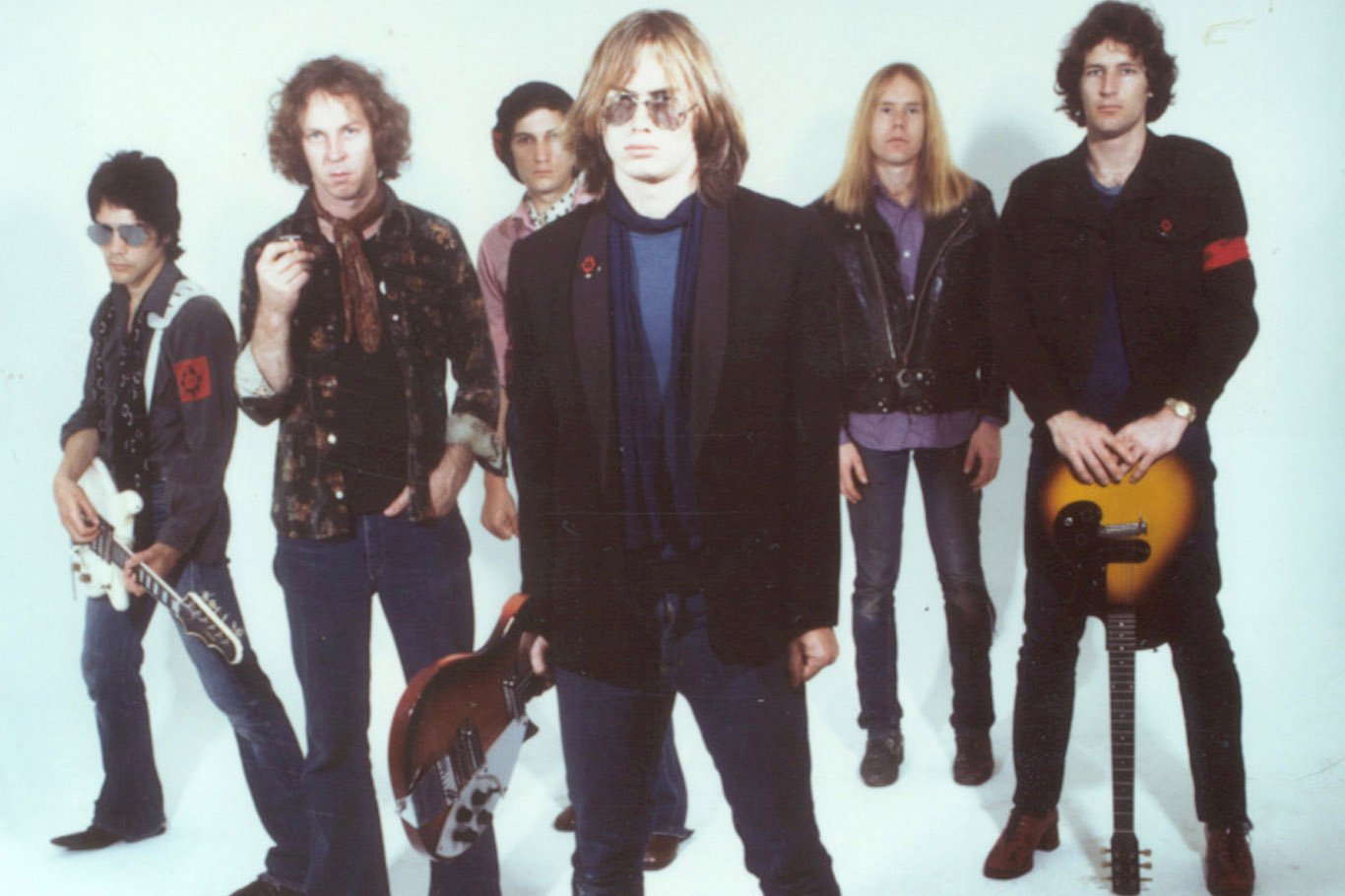 The big three of Australian late-Seventies underground music surely must be The Saints, The Birthday Party, and Radio Birdman. All three proved to be influential beyond mere words. Monolithic, one and all.
Radio Birdman encapsulated to me the seductive and secret world of the outsider: whereupon legendary tales of mainstream hostility did not hinder but fostered and encouraged further musical and ideological growth. Quite frankly, Radio Birdman at the time of the release of Radios Appear was unstoppable, the only blockage ahead in their future is their own incendiary quality, whereupon volatility begets volatility until the unit is kaput.
Radio Birdman somehow grafted unthinkable sonic rampage (retracing the brain-crushing path forged by the likes of MC5, Stooges, Blue Öyster Cult and a host of brilliant and forgotten garage rockers – The Remains, The 13th Floor Elevators et al) to (by my reckoning) vast oceans of unheralded musical sophistication – a six-headed cultural behemoth that lay waste to all that heard it.
"Radio Birdman encapsulated to me the seductive and secret world of the outsider."
To me, it was the thinking man's murder weapon. Radio Birdman recalled girl-group sounds and surf music, among other influences to create the most exciting sound of all-time. Radio Birdman existed in a category on their own from their inception. They are the common ancestor to a million bands that they inspired – some of their sprog became influential themselves. 
It is a pity they existed in a parallel universe of their own making. They deserve to all be billionaires. Perhaps their subterranean existence was a big reason for their uncompromising maelstrom. It doesn't matter now.
"New Race". "Murder City Nights". "Descent Into The Maelstrom", "Alone in The Endzone", "Burn My Eye" – these guys were so ahead of their time that any band around mimicking them now, themselves sound timeless. It's mind-blowing that six vastly different personalities came together to deliver this gift to the world.
To me, it is unthinkable that hordes of Australians would prefer to listen to Sherbet over Radio Birdman – no disrespect intended to Sherbet fans. 
The biggest compliment I can give Radio Birdman is this: often when I am at a life-crossroad, musical, ideological, practical or spiritual crossroad, I ask myself; "what would Radio Birdman do?".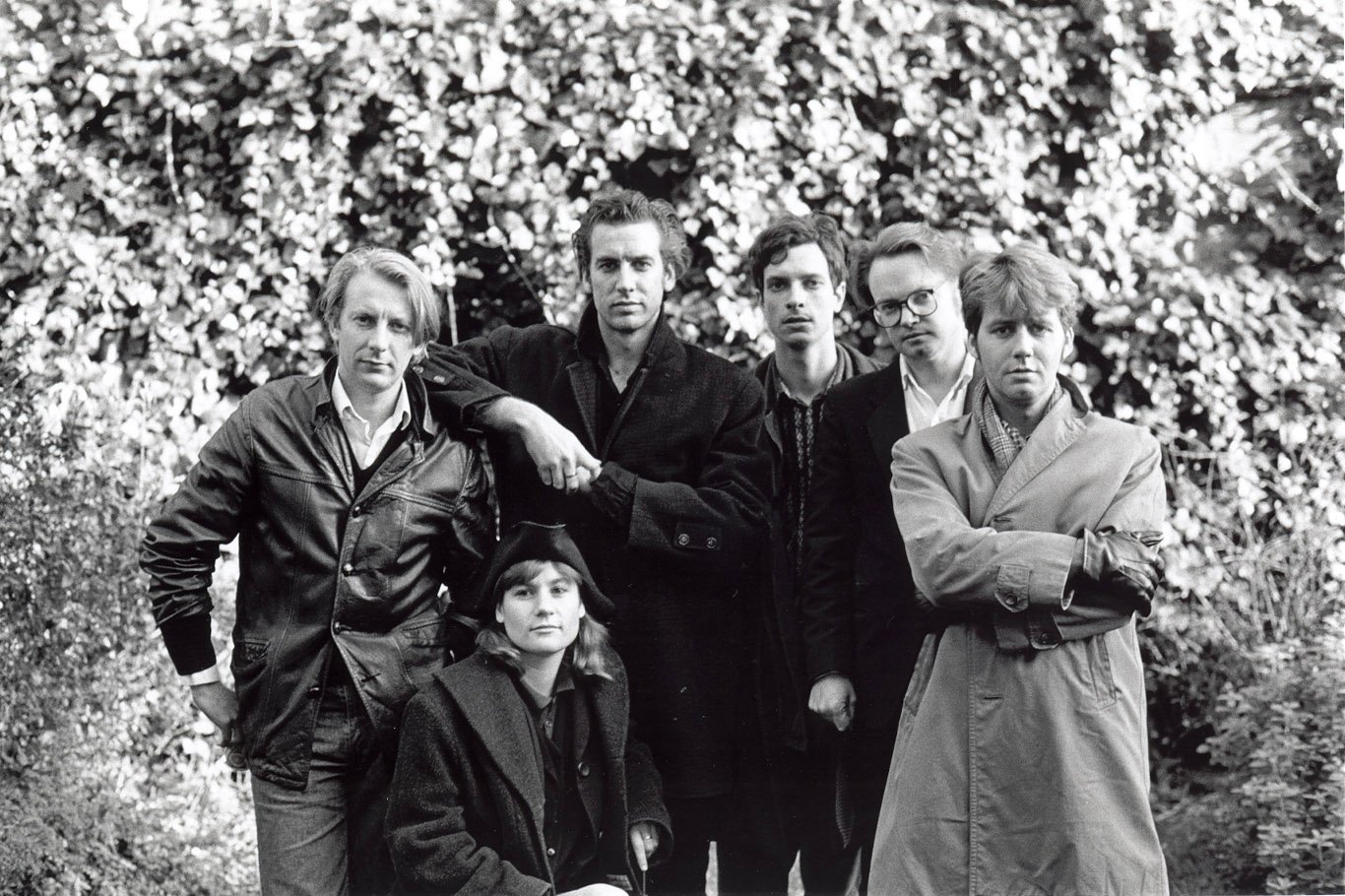 They formed in Perth around David McComb, the child of a plastic surgeon father and a clinical geneticist. He was joined by schoolmate Alsy MacDonald (drums) and later McComb's brother Robert (guitar and violin) and Martyn P Casey (bass). Jill Birt (keyboards, vocals) joined before Treeless Plain, and 'Evil' Graham Lee (pedal steel) before Born Sandy DevotionaI. Like many of their Australian contemporaries (The Saints, The Birthday Party, The Go-Betweens) they were embraced by UK press and audiences before their homeland and never achieved commercial success commensurate with critical acclaim.
They were a band that grew out of the post-punk movement, but realised earlier on that "ripping it up and starting again" could apply to more idioms than just guitar-driven rock'n'roll. And this deconstructionist approach was tempered by an abiding respect for songcraft; McComb was as much a student of Dylan and Cohen as he was of any punk or post-punk iconoclasts.
It is this kind of tension (post-punks vs classicists; rockers vs balladeers; underground cult act vs festival headliners) that goes part of the way to encapsulating the enigmatic brilliance of the band.
McComb was a brilliant writer and a darkly charismatic front man, almost like the bastard child of Nick Cave and Michael Hutchence. He was at once the thundering gothic bush preacher of "Field of Glass" or "Life of Crime"; the pop balladeer of "Beautiful Waste" or "Bury Me Deep in Love"; or, the broken mystic of "Stolen Property" or "Wide Open Road".
His songs were deeply rooted in Australian iconography, while avoiding cliché or prosaicism. The vast emptiness of our highways and deserts was an escape from the mundanity of the Perth of his childhood, but his visions of these were always underpinned by darkness, pining and loss. Sin and redemption were never far from the surface. Old testament fire and brimstone co-exist with sentiments of remarkable tenderness, often in the same song ("Stolen Property").
"McComb was almost like the bastard child of Nick Cave and Michael Hutchence."
McComb's writing aside, the Triffids' brilliance ultimately came from a collision of their members' individual voices. MacDonald and Martyn P Casey were an incredibly musical rhythm section, often foregoing traditional grooves in favour of space and melody. Graham Lee and Jill Birt's playing created incredibly evocative and sensitive accompaniments, in which melodies are passed and intertwined from player to player.
For me, this reaches its zenith on Born Sandy Devotional – as close to a perfect album as there is. An otherworldly but undeniably Australian document, it's transportive and transformative. Its essence is elusive – flicking between a shearing shed dance and ethereal majestic panoramas. Something like the fading warmth of the Nullarbor sand just after the sunset or the fine spray of a breaking wave, unsighted and miles from shore. 
McComb and the Triffids were a comet that burned bright but brief across the milky way; uniquely imperfect and perfectly timeless. They won't be repeated.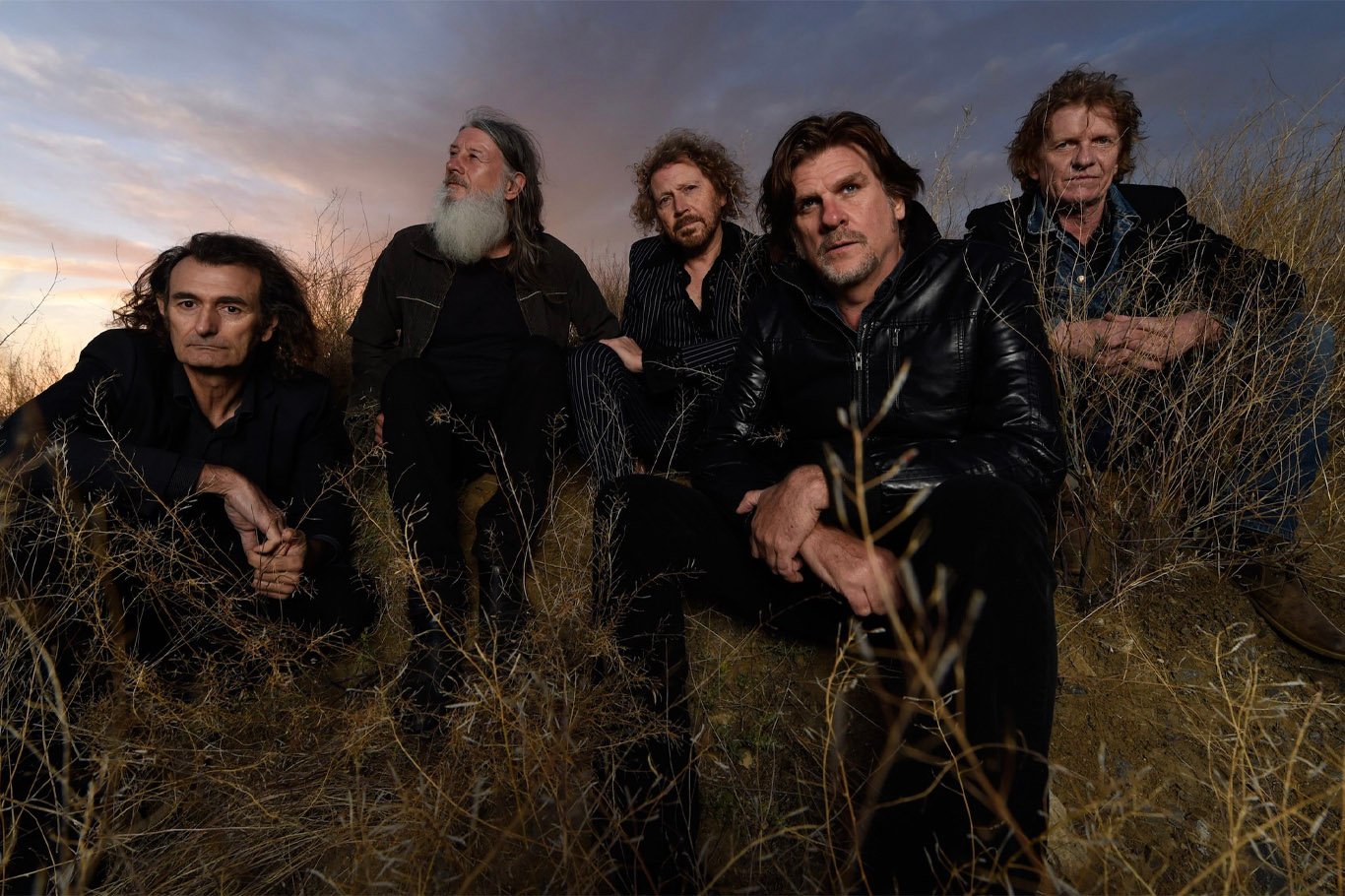 The first time I encountered the Beasts of Bourbon I was a young uni student, just initiating myself into the alternative music scene after a steady teenage diet of American Top 40 and Eighties mainstream pop. I fuelled my musical about-face with their excellent cover of hillbilly murder ballad "Psycho", which then led me to their thick and oozy third album Black Milk – both very important musical stepping stones, opening my eyes and ears to heavier sounds and tougher music which I was really starting to crave. 
What I love about the Beasts of Bourbon is the authenticity. It's real, they're real, the real fucking deal. The fuel behind the fire has been exhaustively researched with real people, moving bodies, endurance tests, living. It's all been deep-dived, survived and then tabled and brought to you. You're basically getting pure chthonic information, life blood. Not only are they authentic but they're exceptional at what they do. They have the killer skills. 
"We could hold our own but under their black and sticky wing we became willing and gleeful rock'n'roll initiates once more."
Tex is one of the greatest front people ever and Brian (RIP) and Spencer (RIP) are two of my favourite musicians ever. I've had the pleasure of playing with the Beasts on many occasions, one of them being a national tour with Magic Dirt and Rowland S Howard in 2007. We could hold our own but under their black and sticky wing we became willing and gleeful rock'n'roll initiates once more. 
Watching them every night was a wakeup call. All thunder, power, danger, exhilaration. Intimidating and awesome, at times liver-splittingly hilarious, this is how you fucking do it. They work hard to bring the music into being and to deliver it with the passion that they do, but the Beasts don't need to try, they just are. That's what makes 'em so damn cool.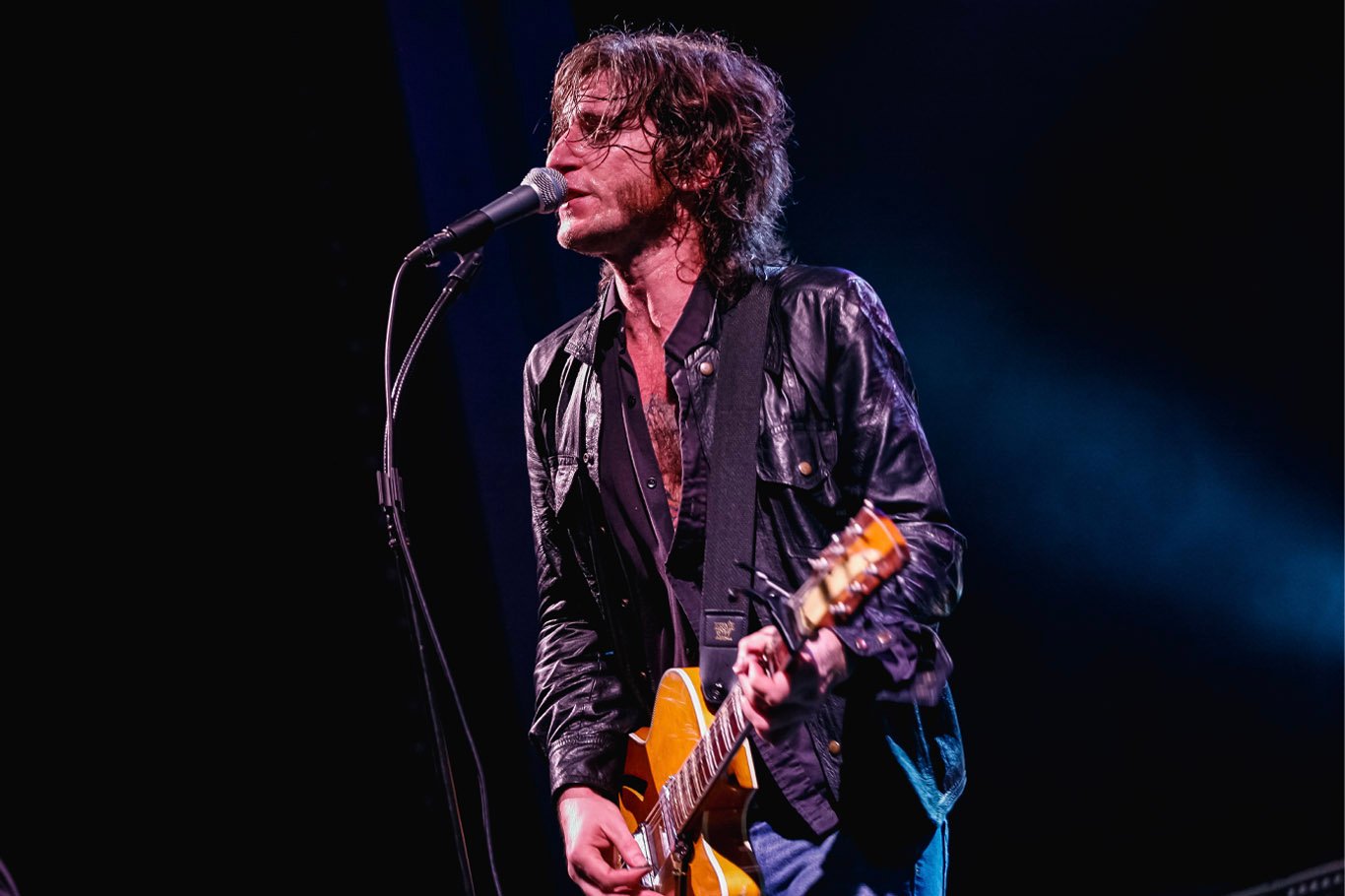 I am aware of the great career and many brilliant records You Am I have released throughout their career, but the following is a snapshot of a period in my life when You Am I were very influential to me and Powderfinger. I would love to share my discovery of this great band and highlight some very special thoughts throughout this period. Their support of us and many other bands was instrumental to our success and the success of many other bands that came up around the same time.'
Coming from Brisbane, I wasn't really aware of the band apart from our Sydney mates talking them up. The Fingers and I were all fortunate enough to be at the Lansdowne Hotel for the You Am I EP launch of Coprolalia. This was a huge moment for me – I hadn't seen anything like it before, and I realised I was part of something special. I remember the show well with Tim singing barefoot, looking more like Chris Robinson at the time, and Andy playing a green Music Man bass from the same corner of stage I had played at a few days earlier to far, far less fanfare.
Later that year Powderfinger were invited to play on their debut album release of Sound as Ever at the Phoenician Club. I was always going to be a fan after the Lansdowne show, but my admiration only grew deeper after the Sound as Ever album launch. I love this record, and the single "Berlin Chair" is one of the greatest Australian songs ever released and has a very cool 'one shot' film clip. There are way too many great songs to go through individually, however, this album was on high rotation at my house and the last song and title track, "Sound as Ever", is a superb album closer.
"Their support of us and many other bands was instrumental to our success."
Later that year we were invited by the band to play some support shows. I still remember the moment we walked into the backstage area and met Rusty, Tim, and Andy. I was blown away that the guys remembered our names. They also said we could help ourselves to their rider if we ran out of beer –  how great were these guys?
It's now '94 and I, along with the country were primed for a new You Am I album.
The second record is meant to be the hardest for any band. However, Hi Fi Way is packed full of great songs and great sounds. From the opener of "Ain't Gone and Open" to "Cathy's Clown" through to "How Much is Enough"... it's so good. "Cathy's Clown" has one of the best bass tones of any song I'd heard and is still something I rate today.  
I still recall seeing some of the most brilliant performances of any Australian artist through those years of 1993 through to 1996. These included Livid Festivals and brilliant sets at the Big Day Out Festivals.
By the time 1996 rolled around, You Am I were easily the biggest and the best touring band in Australia. It was an absolute honour for the Fingers to be asked to join their biggest tour to date, Up-Tight Express. This tour was easily the largest and most extensive tour that the Fingers had been involved in to date, and a great lesson on how to get up each night and perform like it was your last show. It was a thrill to be a part of a record seven-shows in seven-days at the Sydney Metro Theatre. Both bands along with Custard were asked to join the Crowded House Farewell to the World show on the Opera House steps towards the end of the year.
The rest is history.
The band and the crew were amazing to tour with and spending time together was made very easy with lots of smiles and love.
Thank you Andy, Rusty, and Tim.