One-of-a-Kind Live Music Experiences: Jim Beam Welcome Sessions Comes to a Close
A look back at this year's edition of Jim Beam Welcome Sessions, featuring performances from Lime Cordiale, Drapht, Bag Raiders, Wafia and The Jungle Giants.
After almost three months of events, the 2023 series of Jim Beam Welcome Sessions have officially come to a close for this year, leaving countless fans of Aussie music smiling in their wake.
The roots of Jim Beam Welcome Sessions can be traced back to 2021, when its initial digital events were devised as a way to re-establish the passion and desire for live music that we all share, especially following the difficult few years we'd all been through.
In 2022, things took to the stage, culminating in what we saw over these past few months.
The idea was to place both fans and artists in a rare live setting, with big local names who have since risen to massive heights going back to where it all began; performing in smaller venues to adoring crowds, much like their earliest days.
The first of these events kicked off back on February 12th, when Sydney locals Lime Cordiale embarked upon a homecoming of sorts as they took to The Island in Sydney Harbour.
Performing a DJ set and taking part in a meet-and-greet with their loyal followers, the event was complemented by refreshing Jim Beam serves, luscious views, and a rare experience for fans as they watched this globetrotting band back on the smaller stage.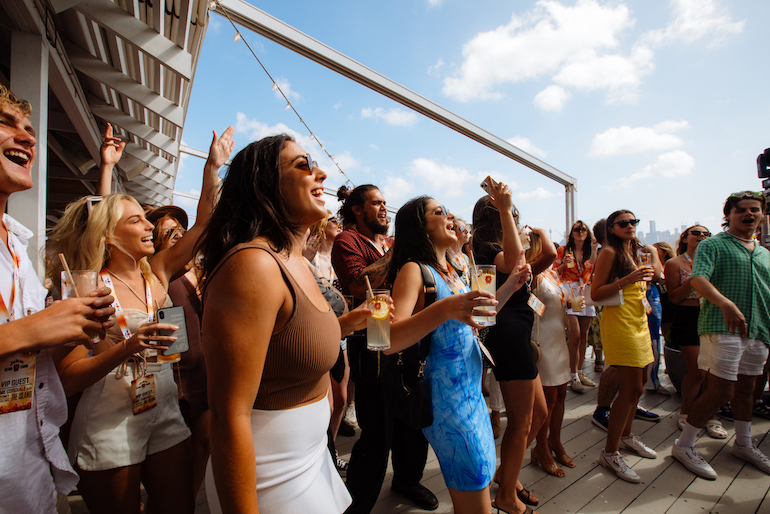 The intimate experience with fans, and just how special it was, wasn't lost on Lime Cordiale's Oli Leimbach.
"We don't really get to play that many Sydney shows anymore. Now that our audience has grown, it's like we kind of do one big Sydney show a year…  It's special playing at home, for sure," Leimbach said.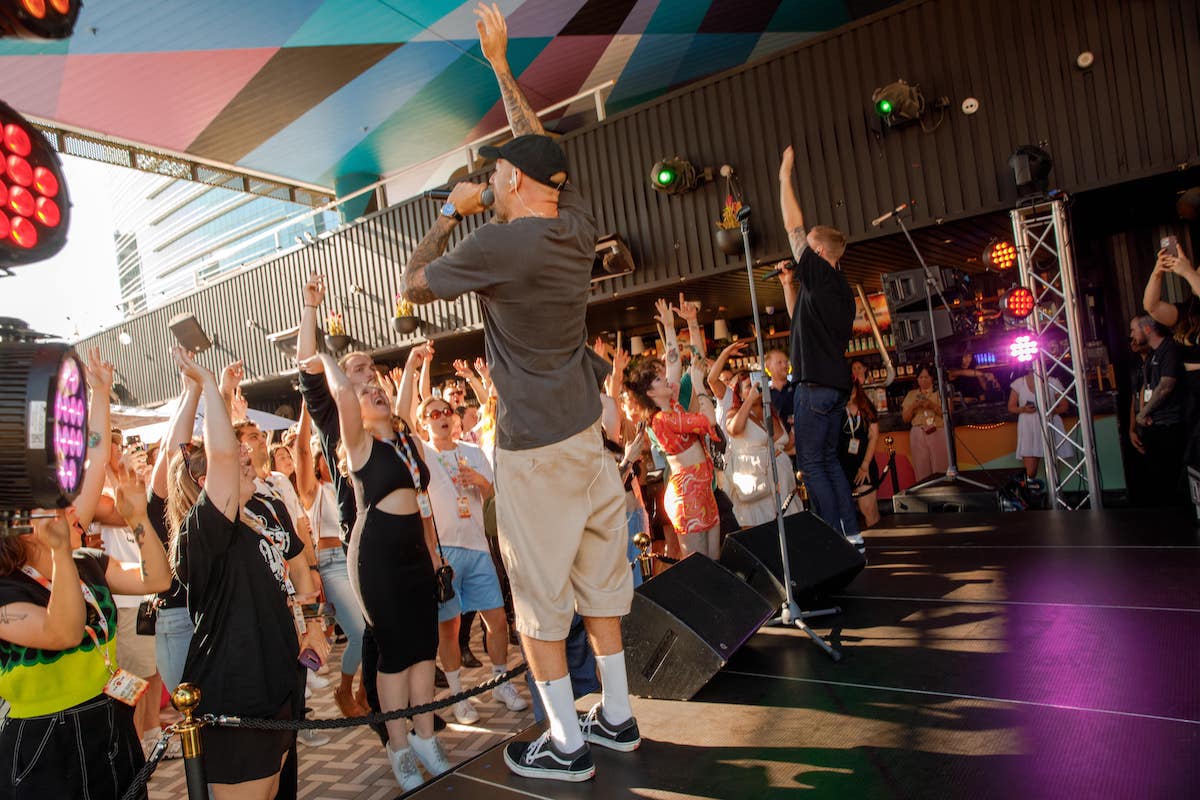 The festivities continued just a few weeks later on March 4th when hip-hop mainstay Drapht headed to The Aviary Rooftop in his native Perth for a high-energy set that showed why he has been a prominent name in the genre for almost two decades.
The same month, Jim Beam Welcome Sessions headed over to the City Of Churches, with Bag Raiders taking over the Moseley Bar & Kitchen in Adelaide for another evening of stellar tunes and good vibes.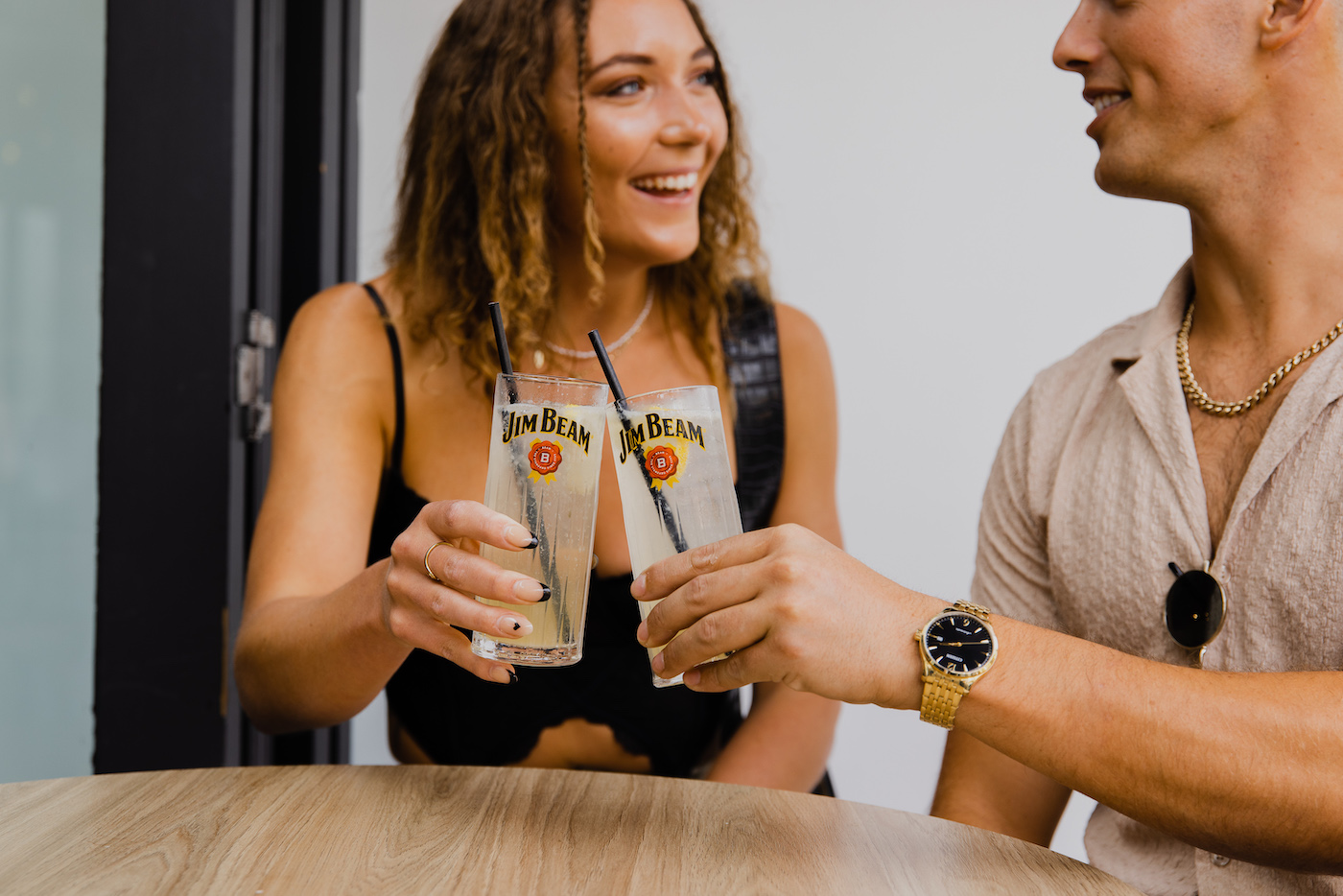 On April 8th, Wafia took the events up north to the Gold Coast, where she delivered a set full of her beloved hits to punters at The Garden Kitchen & Bar. Singalongs were in full force, and an eager audience ensured that Wafia felt as much love from her fans as she did for them.
"I wouldn't have this career if it wasn't for my fans and community and their continued support. I would be an entirely different person if they weren't in my life," Wafia says of her special relationship with fans.
"We've been like a part of one another's lives for years and that is just a great sense of community, especially when it got to points where I questioned if I should keep doing music, if it wasn't for their messages that said things like, 'I can't wait for new music' or 'I love this old song' or whatever, I wouldn't have that drive to just keep waking up and having a reason to like pull the curtains back every day and keep trying."
Only a few weeks later, on April 29th, the festivities all came to an end in style thanks to a powerhouse performance from The Jungle Giants down in Melbourne. Appearing at the Osborne Rooftop, the Queensland outfit proved why they've managed to become such a fixture of the local scene over the last decade, with the rainy weather holding off, and much-heralded sunshine complementing a raft of classic hits from the group. Like usual, their own meet-and-greet went into overtime, ensuring that they could also give back to their fans and show their own adoration for the support they've received over the years.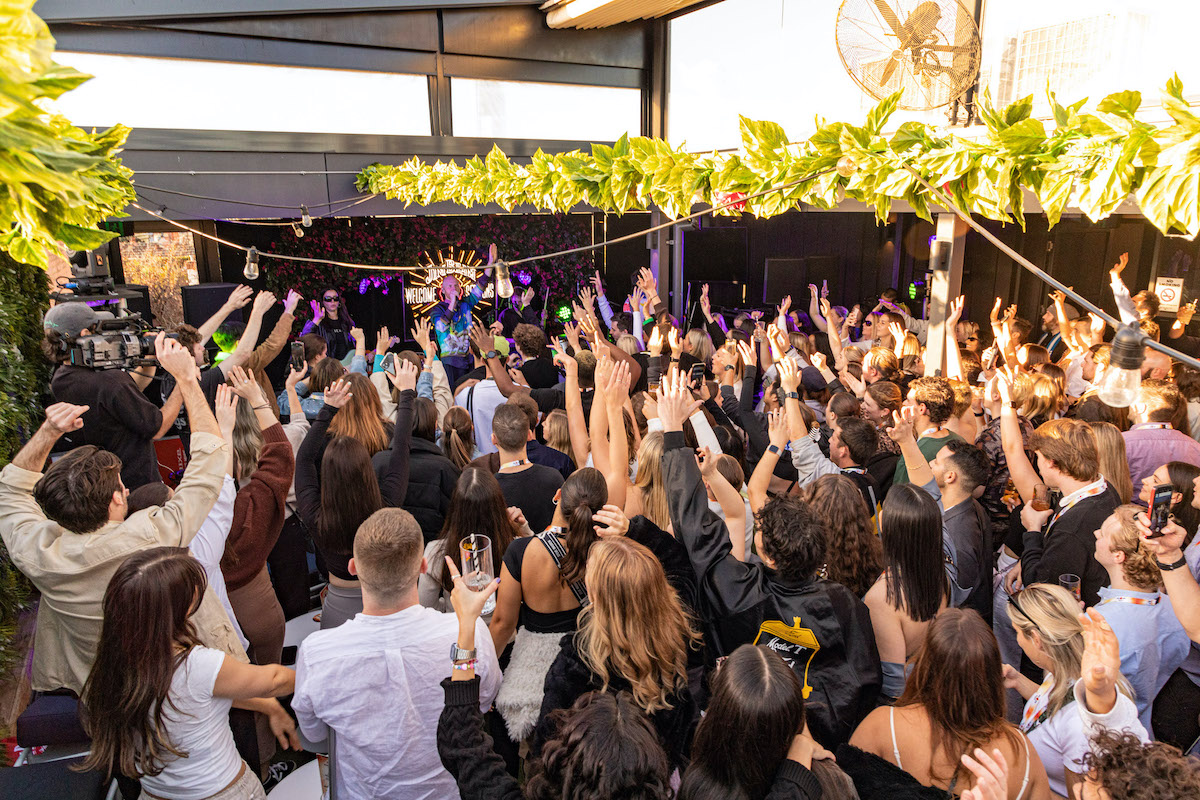 Throughout each of these events, the general atmosphere was one of appreciation. Everyone in attendance felt lucky to be witnessing these events – limited tickets and giveaways turned the shows into intimate affairs, much like those of these artists' early years.
As a result, each and every show was special, with the power of music bringing people together, and fans feeling as though they themselves were part of something bigger – this unifying feeling of community and music as one.
Though this series has come to an end, it's clear that from the response of everyone who came along that they certainly wouldn't be complaining if Jim Beam Welcome Sessions made a return in 2024 to once again underline the impact and power of the Australian music scene, and prove how music and community can combine to become something bigger than the sum of its parts.