RS Road Test: 2021 MINI Electric Hatch
RS Road Test: 2021 MINI Electric Hatch
As I left the Sydney MINI Garage in the new MINI Electric Hatch, I had one main question on my mind: 'could I live with the all-electric hatch for the week without making any compromises?' 
The MINI Electric Hatch has a smaller battery than most of its competitors (32.6kWh) resulting in a claimed range of 233km. Some have labelled that range compromised. But is it? Does the average urban or suburban driver really have to make any sacrifices to live with the car?
The first thing that strikes you about the MINI Electric Hatch is its aesthetic. MINI have done an excellent job of modernising the iconic vehicle, appearing hypermodern whilst still maintaining the car's classic proportions and being unmistakably MINI. Sitting in the front you immediately notice how much room there is – at 6'4" I had head and legroom to spare. While the same can't exactly be said for the rear seats, I did manage to fit a six-foot friend back there without much issue.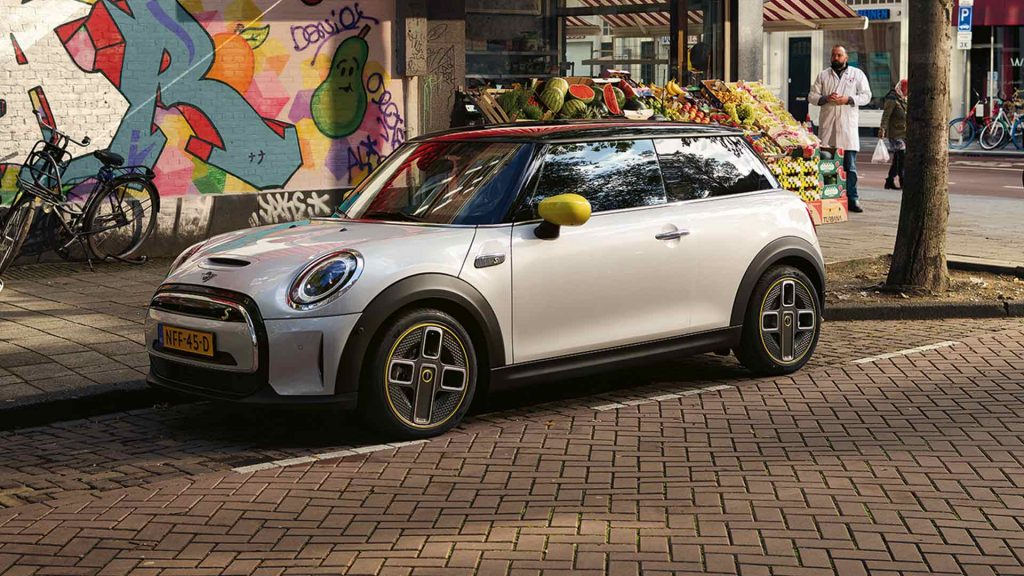 The Harman Kardon HiFi sound system delivers crystal clear sound quality. Combined with the MINI's excellent soundproofing and the fact that there's no engine drone I struggle to think of a better music listening experience I've had from a car in this price range.
Driving around Sydney, there's no denying the MINI Electric Hatch's city car credentials. The small exterior dimensions, sharp handling, and rapid power delivery make navigating traffic a breeze. The well-damped suspension, specifically developed for the car, also does a fantastic job of compensating for Sydney's atrocious road surfaces. 
Despite all that serenity though, the MINI Electric Hatch can be an absolute blast when you want it to be. Thanks to the electric motor up front, all 270 Newton-meters of torque are available as soon as you plant your foot. Roundabouts turn from mundane intersections into theme park rides as you power out of them, the Goodyear Eagle F1 tyres effortlessly convert the buckets of torque into lateral and longitudinal G-forces, catapulting the car towards the horizon.

For my daily commute and errand running (about 20km) the range of the MINI Electric Hatch was a non-issue. I could easily do all of my city driving for the day, return home, plug the vehicle into a standard wall outlet with the included cable, and wake up to a full battery the next morning. I never even had to think about my battery or charging situation. If this is the future of personal vehicles then it's a future I look forward to. 
Day trips out of the city require a little bit more thought, but are still easier than you might assume. The network of charging stations is sufficient enough that I could very comfortably travel to my favourite South Coast town of Berry (about two hours south of Sydney) and plug into a free DC charging station there. By the time I'd finished exploring the shops (and grabbing donuts from the famous Berry Donut Van) the MINI's battery was fully recharged, ready for the trip back home.
It's a good thing the MINI can stray from the city too, because it's the twisties where this little hot hatch truly sets itself apart from other EVs. Being significantly smaller and lighter than the competition means the car feels nimble and sharp in ways other EVs simply don't. 
I wouldn't recommend larger road trips in it — unless you like meticulously planning routes and stopping every two hours for a 30 to 60 minute break. But if you plan on doing regular long road trips you're probably not looking at a three-door city car anyway.So is the MINI Electric Hatch compromised? In my experience: no. For the average person in the market for a small city car, the MINI can slot seamlessly into your life, and —  as I found out —  do nothing but enrich it.