Give Your Indoor Plants Their Best with These Top Products
Give Your Indoor Plants Their Best with These Top Products
It's time to give your plants the proper care that they crave, and so here's a few key items that will turn your thumb a little greener.
This year has given us a good excuse to work a little bit on our home life. Many lonesome lads and gals have taken on a pet for a bit of company, and those who don't want that type of commitment have sought out a different type of companion for the home – plants.
From succulents and fiddle-leaf figs to home-grown herbs, even, many of us who went through massive lockdowns (hello, Melbourne!) have tried our thumbs at being a bit green. And, as many of us have found out by the looks of our brown, and drooping houseplants, we may need a bit of help figuring out the right methods and products to make our little darling houseplants grow to their maximum potential.
While you could leave your new Monstera or Calathea in the plastic pot that it was purchased from the local nursery in, and just chuck it a few sips of water per day, you may soon find that these gorgeous buds need a bit more tender, love, and care and that a permanent pot plus a bit of fertiliser might do it a bit better.
With this being said, it's time to give the plants you've taken on the proper care that they crave, and there's a few key items that will turn your thumb a little greener, and that your plants will certainly thank you for.
First, give your plants a proper potting.
Although plants you pick up will typically come in plastic pots, they'll look so much better with a proper, gorgeous pot encasing them, like the Hudson Planter from Flower Power. Made of terracotta, the pot comes in a range of sizes, perfect for your leafy friends.
Additionally, this planter does not have a drainage hole on the bottom, so you don't have to worry about excess water leaking. Instead, keep your plant inside a plastic pot with the drainage holes, and empty the terracotta on the regular.
Hudson Planter from Flower Power, $39.99.
Next, you'll need to consider a brilliant soil to keep your plants in.
Made by the professionals over at Canna – the absolute first and last word in planting – the Terra Professional soil mix is a combination of "upgraded black peat, granulated peat moss, and perlite" and is chock full of nitrogen.
You won't find a better soil to give to your plant babies than the soil that Canna creates. Even your most finicky houseplant will be keen to thrive in this potting mix.
Terra Professional by Canna, $29.
Don't forget some extra nutrients to help the plants to flourish!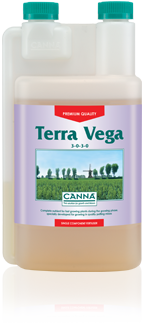 Not only are your indoor plants going to need some top notch soil to be planted in, but they'll need nutrients so they grow and bloom as they ought to. This is where Canna Terra comes in.
Nutrient dense, this complex mixture helps the plants "get fresh nutrients at each feed" which "minimises the risk of diseases" that can effect our leafy, household friends.
Terra Vega by Canna, $31.50.
You could also get a nice watering can to replace the coffee cup you've been using.
If you're finally going to give your plants the attention they so desperately deserve, then they better be spoiled rotten with only the most supreme watering can out there – a copper beauty by Haws.
Not only is the watering can mighty functional, it's quite pretty as well, and will go perfectly with your newly potted, leafy housemate.
Copper Watering Can by Haws, $190.
Maybe you want to expand your plant collection?

Nothing shows off your budding green thumb more than having a brilliant collection of thriving plants that you've kept alive with your newfound expertise. So, what better way to show off your skills than by having a rare Alocasia Red Secret as part of your household buddies?
Known as a 'decorative plant', the Alocasia Red Secret has a metallic-like foliage that's sure to impress even your friends with the greenest of thumbs.
Alocosia Red Secret by FOLIA House, $59.
You'll also need something to prune your beauties with.
Sometimes, no matter how much care and affection you give your plants, they'll simply have a few leaves or buds that go astray and wither. This is where your gorgeous set of Hidehisa Indoor Plant Shears come into play.
With each set "hand forged and sharpened using traditional methods," these scissors are "especially designed for trimming thin branches in tight spaces amongst plants."
Indoor Plant Shears by Hidehisa, $99.
Finally, display your little green family proudly!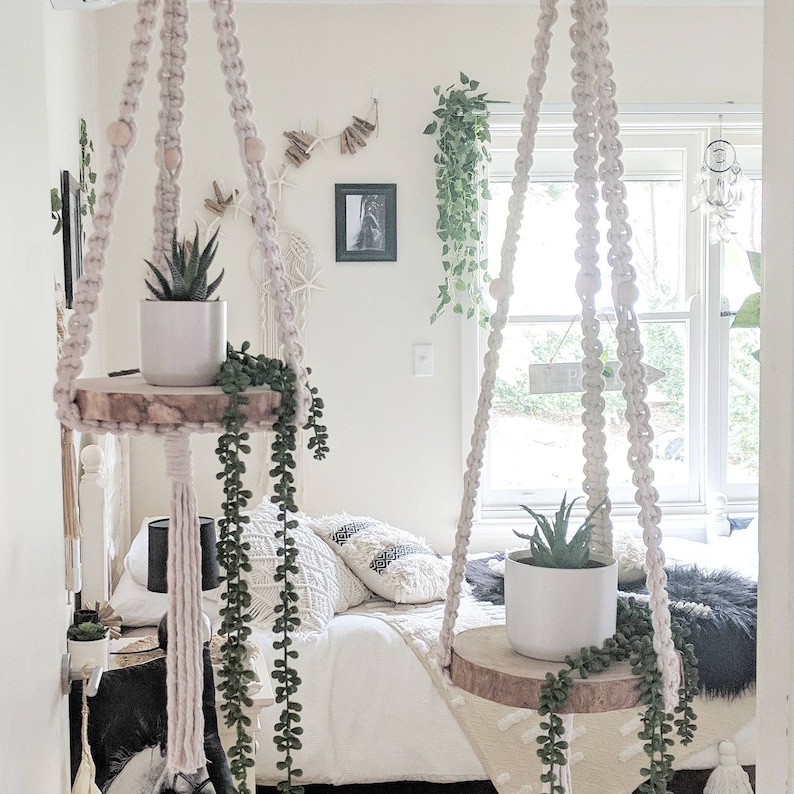 What good is it doing all this hard work to keep your house plants alive and beautiful if you don't have a gorgeous set up to go with? None, I tell you. None. That's why you've got to make your house plants innovative members of your home, and get them the shelves they deserve.
No matter your style, Etsy is the place to find all the best, handmade displays around, including these lovely macrame hanging shelves by Macrame Wonderland.