Iconic clothing brand Ben Sherman, famous for its perennial association with Mod culture, will be running the dream Christmas campaign for every music buff and unapologetic style innovator out there.
In each of the first 12 calendar days of December, Ben Sherman will offer the chance to win wardrobe from their shop, plus, Marshall speaker products. That's twelve opportunities to snatch some of the trendiest products in the market today.
Have a Mod or an insufferable style aficionado in your life? These are five gift recommendations that will make you this Christmas' MVP.
Rebel Threads: Clothing of the Bad, Beautiful and Misunderstood
 by Roger K. Burton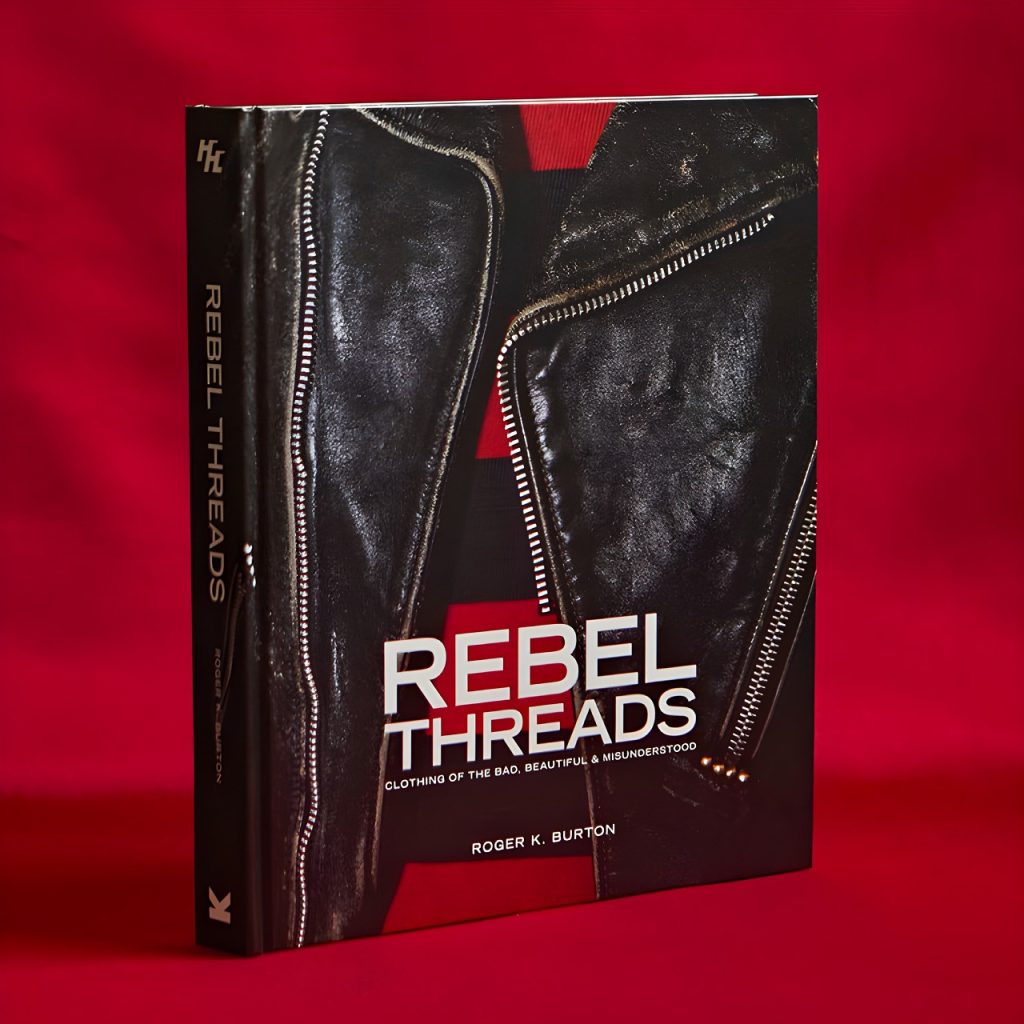 Packed with spectacular photographs of historical moments and previously unseen fashion and film stills, this 2017 book by collector Roger K. Burton traces the evolution of youth and counterculture fashion dating back to 1930. With more than 15,000 garments, the book covers cultural phenomenons from zoot suiters to Mods to new romantics, from David Bowie to Kanye West. Filled with fascinating anecdotes and facts, Rebel Threads is a magnificent document of music and fashion, the perfect gift for any music fan and fashion enthusiast.
You can purchase Rebel Threads here.
Emberton II portable speaker from Marshall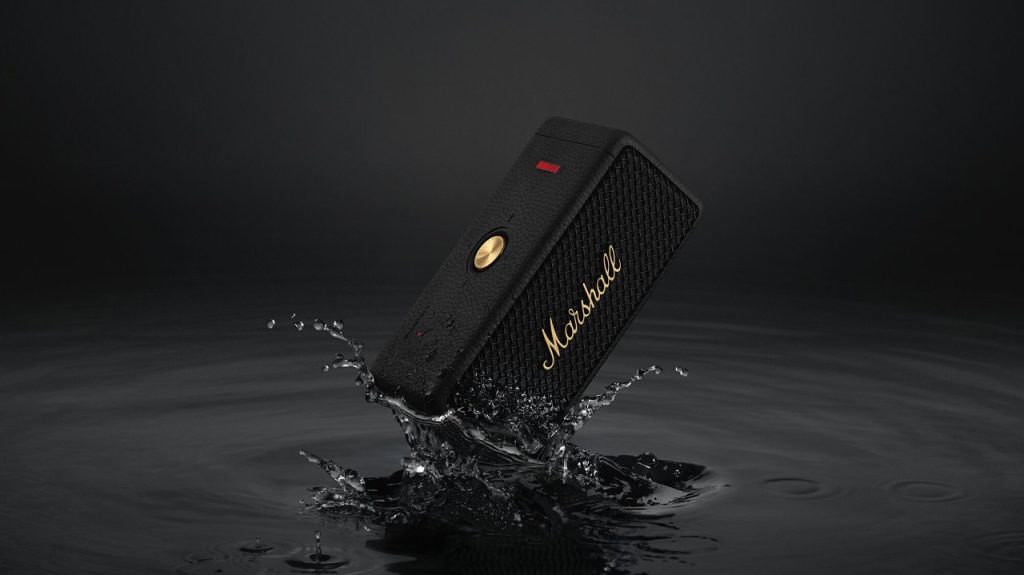 Marshall Emberton II is a beautiful, robust, portable speaker designed to look like a miniature Marshall amplifier, one of the most iconic in the history of rock, and vital to the sound of influential guitarists like Pete Townshend of The Who and Eric Clapton. Capable of delivering vigorous, pristine sound with rich bass and bright highs, this portable mini beast is all you need to take your Mod party on the road.
You can read our full overview here, and purchase it from Marshall's official site.
Paul Weller, A Kind Revolution box set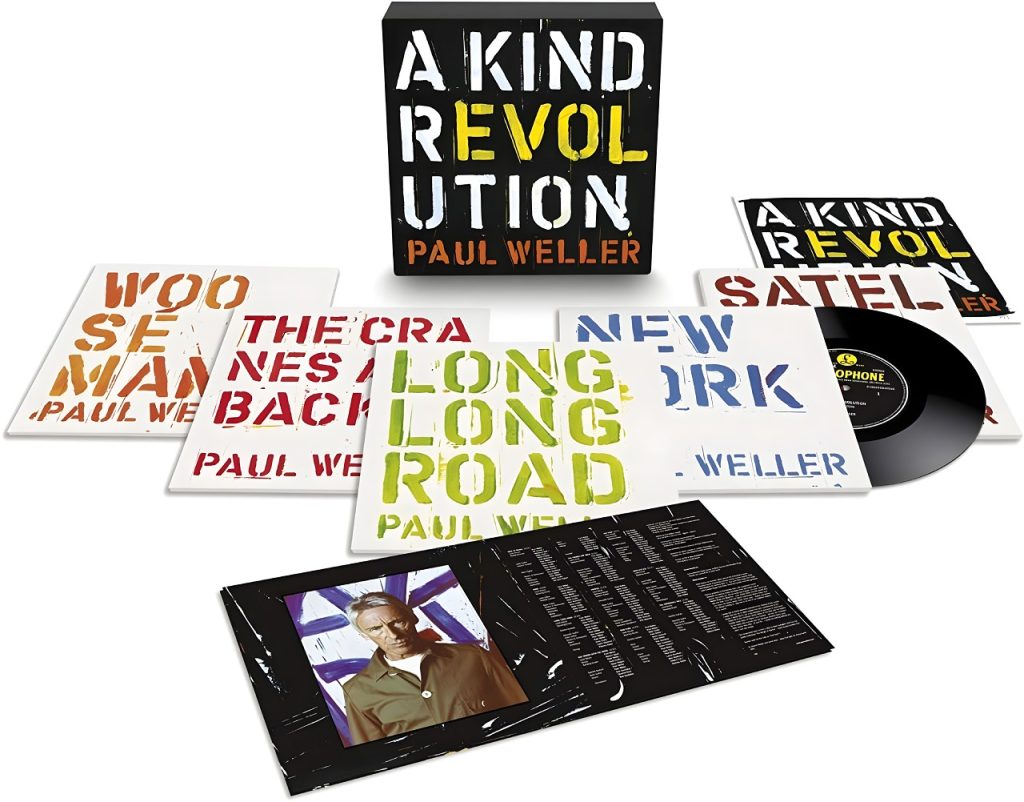 Luscious arrangements and a rich, soulful sound characterize A Kind Revolution, Paul Weller's 13th studio album. This 10-inch vinyl box set features the album in three versions: the original studio release, an instrumental edit, and an album of remixes. The box set includes 29 tracks in total pressed over five records, each with individual artwork. The box set also comes with a 10-inch art print and a lyrics booklet.
Paul Weller is one of the greatest British songwriters of all time, the spearhead of the mod revival in the late '70s with his band The Jam, and later on, one of the most prominent exponents of the "blue-eyed soul" sound of the '80s. Often referred to as "The Modfather", he has been a leading figure and strong influence over various generations of artists in a wide range of genres, from punk to Britpop. 
Rock star and fashion icon, Weller partnered with Ben Sherman in 2007 to release a collection called "Candy by Paul Weller." The limited edition range featured shirts in two candy stripe combinations, light and dark blue, and pink and brown. The inspiration for the designs was a vintage Ben Sherman that Weller wore in his presentation at Glastonbury in '94. "A proper Sixties one, beautiful – turquoise with chocolate-brown stripes." he told The Daily Mail, "I based my designs on that –big candy-coloured stripes and a bigger, fuller collar. It's got all the little details– the pleat and the little hook at the back, square along the bottom."
A box set with music of the greatest Mod of them all? Surely that is a hell of a way to impress. You can purchase the album at Amazon.
Button Thru Mod Polo Ivory by Ben Sherman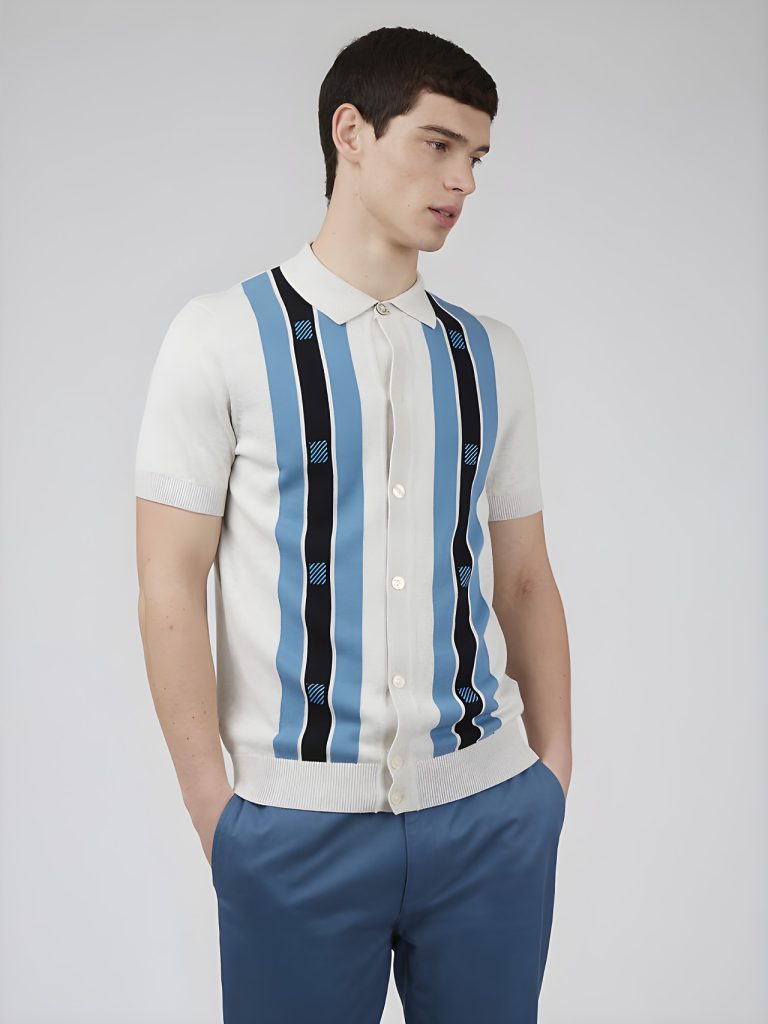 This incredibly stylish short sleeve knitted polo features classic Mod colours with a vertical stripe design and a sophisticated geo design. High quality build with breathable fabric. It doesn't matter if you wear it buttoned, or unbuttoned for a more casual look, this polo will turn you into an instant rock star.
You can purchase this polo, and take a peek at Ben Sherman's full range of clothing here.
Vespa GTS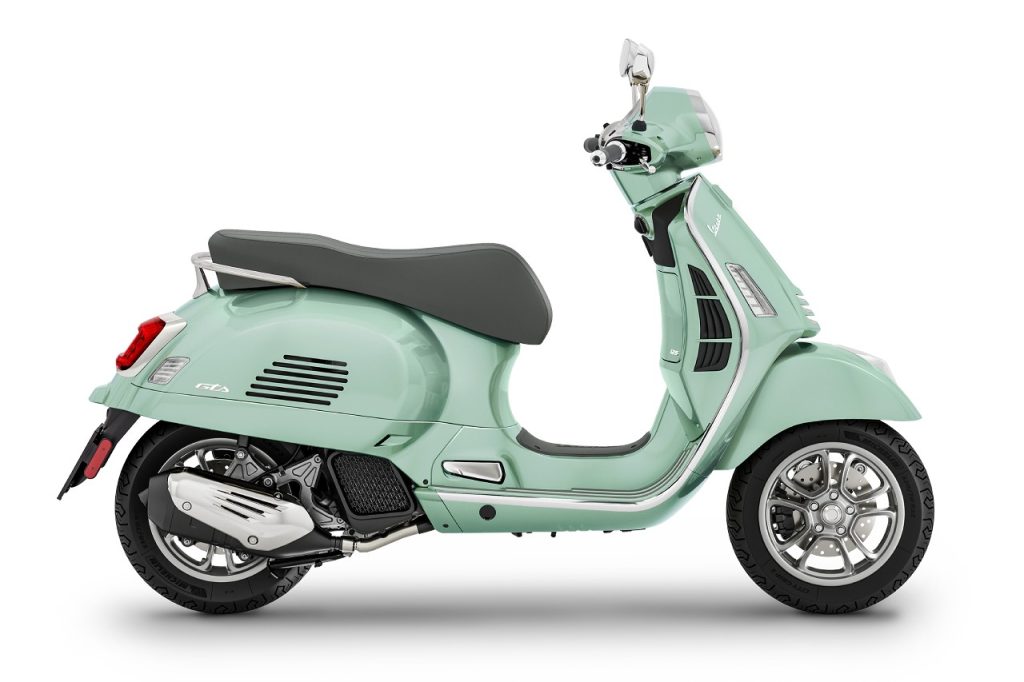 Ok, yes, this might be overkill, but why not? YOLO right? For Mods, scooters were not only a means of transportation but a fashion statement. Vespas in particular were the embodiment of the continental style they were pursuing, a totally different look than the one of their parents or their archival gang, "the rockers." 
Mods liked to customise their wheels painting murals on the panels and fitting as many wing mirrors as the stylish machine could handle. Contemporary Vespas retain the iconic and elegant design that makes them so beloved, adding updated technology like a new 3-inch analogue LCD and a keyless ignition system.
Mods were all about looking good while cruising. Find more information at Vespa's official site.
But wait, what is "Mod" anyway?
From Mod culture in the 60's to the Britpop movement in the '90s and beyond, Ben Sherman has embedded itself in the history of music as one of the brands that has contributed to the look of musical subcultures from decade to decade.
"I don't wanna be the same as everybody else. That's why I'm a Mod, see? I mean, you gotta be somebody, ain't ya, or you might as well jump in the sea and drown." (Quadrophenia, 1979.)
In the late '50s, a modern jazz scene was developing in the Soho district of London, a small scene of educated, working-class young people who abhorred "trad jazz", —the trombone and banjo heavy revival of New Orleans Dixieland that was popular at the time— and advocated instead for edgier genres like cool and hard bop. This so-called "Soho jazz boom" was sparked by contrarians who idolised American artists like Charlie Parker and Miles Davis, youth that gathered to enjoy the London nightlife in smoke-ridden rooms at Ronnie Scott's Jazz Club in 47 Frith Street. They called themselves Individualists, or Modernists, because of their refusal of tradition and adoption of the new.
These British jazz fans loved the movies of the nascent French New Wave and Federico Fellini's post-neorealist period, themselves a rejection of past cinematic styles and paradigms. The fashion in these movies, slick, glamorous and sophisticated, inspired these young Brits to adopt a new aesthetic, a look that was far from the grey, regimented, baggy clothes of their parents. 
Slim and sharp fits, custom cuts with no turn-ups, Mods tried their best to emulate the outfits of silver screen trendsetters like Marcello Mastroianni, Jean Seberg and Jean-Paul Belmondo. 
Teenagers of previous generations didn't have much alternative than to follow in their parent's footsteps, their life cycle was more or less the same; they went to the army, came back, made their girlfriends pregnant, got married, and later got a blue-collar job to sustain their families. 
British kids of the late '50s and '60s were the first generation that didn't have to serve in the military or suffer austerity. Their education was better than the instruction received by previous generations, and in the context of a post-war recovering economy, the job market was buoyant. At last, teenagers had the social freedom and the spending power to break the destiny society had in place for them. 
I'm free to do what I want any old time 
I'm free to do what I want any old time 
So, love me! Hold me! Love me! Hold me! 
But, I'm free any old time to get what I want
—Excerpt from I'm Free by the Rolling Stones, 1965.
By the start of the '60s, Mods' tastes had moved from jazz to R&B and genres like Motown and blues-based rock, sounds that were ideal for the dance floor. Bands like Georgie Fame and the Blue Flames, The Miracles, The Velvelettes, Booker T. & the M.G.'s, and Barret Strong became part of the Mod repertoire. Probably the most influential British band to have emerged from the scene was The Who, in many ways the epitome of the freedom and defiance the subculture aspired to. 
Far from the waltzes and the tangos of their parents. Mods made up their own moves and fits, flooding the underage ballrooms of locales like the Flamingo club, the Hammersmith Palais and the Lyceum Theatre. Their fashion was colourful and hip. Patterned scarves with bright, paisley designs, striped sweaters and polos, overcoats… sleek, sharp-cut suits with leather Oxfords. 
Mod fashion sense was so different from the traditional British garb that these stylists had to custom tailor their clothes or spend an arm and a leg on imported fits. Or settle for poor-quality local knockoff brands.
Ben Sherman, a Brighton-born entrepreneur saw an opportunity and took it with both hands. He began filling that demand for Oxford-collared button-down shirts by improving the product, utilising high-quality materials and superior stitching. In 1963 he founded Ben Sherman, a brand that was quickly adopted wholeheartedly by this new youth subculture desperate to indulge in hedonism and consumerism.
Ben Sherman's designs adopted the Royal Air Force roundel, which became known as "the mod target." The emblem became the official logo of Mod culture when it was adopted by the TV show Ready Steady One, which showcased teen fashion and music, helping introduce Mod culture into the mainstream.
The movement fizzled out by the end of the decade, not without leaving an indelible mark in the fashion, music and art of the 20th century. Since then, the movement has had various revivals and spin-offs, the loudest in the late '70 and early '80s after the release of the film Quadrophenia. The movie not only rekindled the interest in Mod culture but popularized new elements, like military-style parkas customised with patches and buttons.
Over the years, The Jam, Paul Weller, The Specials, The Selecter, Kaiser Chiefs and Noel Gallagher had all incarnated the style, adding new ideas and taking it to the new century.
Britpop in the mid-1990s often assimilated aspects of Mod culture and paid unapologetic reverence to its mythos. Phil Daniels, the central character in the 1979 film adaptation of Quadrophenia, famously featured in Blur's track 'Parklife' and even appeared in the song's video. Oasis did promotional photographs with scooters in front of Earls' Court Arena. 
Other bands that championed Mod legacy at the turn of the century were Menswe@r, the Bluetones, and Missing Andy. In 2012, London-based photographer Owen Harvey documented the contemporary Mod scene, showing that Mod culture has never gone away.
Right now Mod aesthetics are pretty much alive, with artists like Harry Styles, Mark Ronson and Bruno Mars all borrowing elements from Mod's legacy. On the international stage, bands like Big Boss Man have carried Mod sounds to contemporary charts, while acts like The High Learys and Deep Street Soul are leading the current '60s revival in Australia.
Mod culture has always been about self-expression and being unique. Brands like Ben Sherman are there to make that possible.