Renowned clothing brand Ben Sherman, for decades a staple of originality, self-expression and confidence, presents 6 contemporary Australian acts sure to blow your mind.
Influencing the look of music since the early '60s, Ben Sherman is today synonymous with cool. Over the years, the brand has associated itself with iconic musicians that exemplify their eclectic and stylish aesthetics. 
In 2007, the brand partnered with Paul Weller, the Modfather himself, for their spring/summer collection. Together they launched a limited edition range of striped shirts called "Candy by Paul Weller."
Later in 2010, Ben Sherman did it again, pairing with seminal ska band Madness to offer a range of polo shirts, Harrington jackets and t-shirts. 
Ben Sherman's association with music continues today, with the Ben Sherman Global Artist Foundry, a space where music, art, and fashion intersect. The brand intends to support a diverse range of creatives at different levels in their careers, from well-established to unsigned.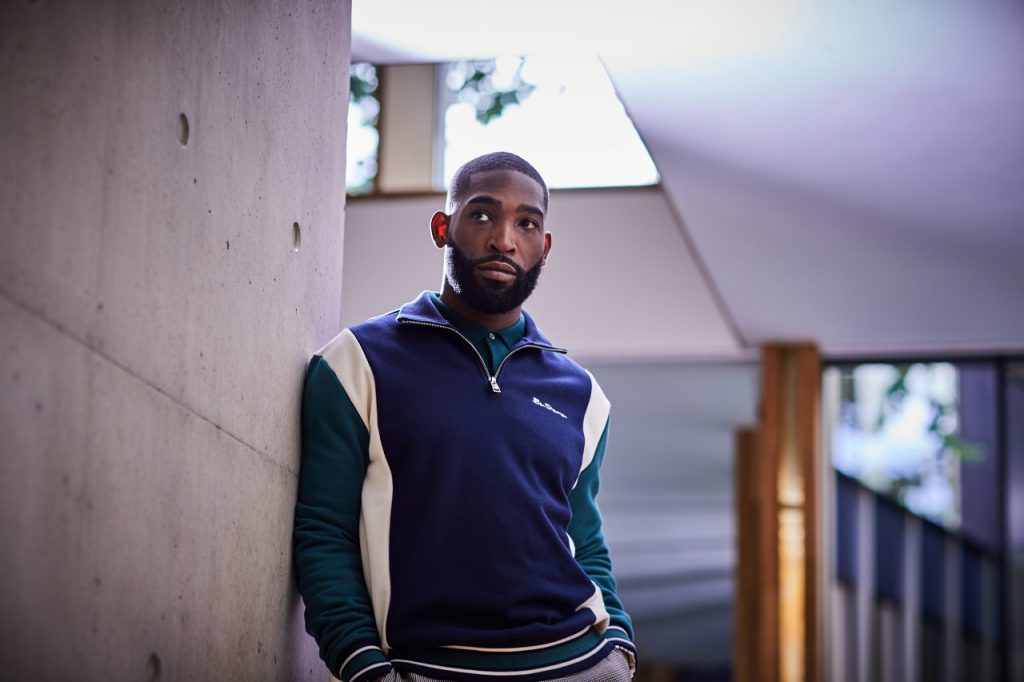 British rapper Tinie —formally known as Tinie Tempah— is the latest artist to join the Ben Sherman Global Artist Foundry, adding to a list of previous illustrious partnerships that include pop-rock act The Vamps, and Miles Kane, member of The Last Shadow Puppets.
But what exactly is the "Ben Sherman style"? Simply put, it's an aesthetic for those who want to look better than the rest. It's a look that nods to history and heritage, but that doesn't live in the past.
First adopted by the Mods in the early '60s, and then becoming a signature of 2 Tone, Ska, and Britpop, the brand gravitates in a space where the classic and the contemporary coexist. Their geometric patterned shirts, slick Harrington jackets, and striking polos appeal to those who want to look sharp and smart, be it in the office or on weekends. Their shirts are characterized by slim fits that are narrow across the shoulder and straight along the body, shirts that look just as great under a blazer, a Crombie-style overcoat or a parka. Designs with high-quality fabrics, detailed patterning, and vivid colours that appeal to a sartorial, crisp aesthetic.
Following the tradition of good music and perennial hip fits, Ben Sherman presents six contemporary Australian bands that exemplify the brand's pursuit of originality and self-expression through style.
Lime Cordiale
The Sydney-based act formed in 2009 by brothers Oli and Louis Leimbach is one of those bands that make you forget about every unpleasantry of life. Their music is upbeat and optimistic, a mix of bright surf and pop rock, sometimes with elements of ska and dream pop thrown in for good measure. Their cheeky vocals are loaded with inflexions that remind us of Alex Turner or Luke Pritchard, delivering lyrics full of social commentary and charming slice-of-life tales. 
In 2019 Lime Cordiale managed to place four songs in triple j's "hottest 100" of the year, a feat no other act managed to pull off that year, not even heavyweights like Billie Eilish and Taylor Swift. In 2020, their album 14 Steps to a Better You was nominated for 8 ARIA awards, winning one in the category for Best Breakthrough Artist. 
Don West
A new artist with an imposing live presence, Don West inhabits the realms of alternative music, traversing from grunge to blues-infused rock. A bit Eddie Vedder, a bit Chris Isaak, West is an impassioned, confident songwriter with a unique style, a brave performer who kicked off his career in impressive fashion in 2019 opening for Lime Cordiale at a time when he didn't have any official release.
His latest single, 'Equaliser' from 2020, features the guest vocals of Hayley Mary, frontwoman of Aussie indie favourites The Jezebels. 
Tyne-James Organ
An honest, vulnerable singer-songwriter, Tyne-James Organ broke into the local scene in 2017 with the debut single, 'Watch You Go,' a heart-wrenching account of the passing of his father, famous Australian entertainer Rikki Organ. His brand of alternative rock is delicate and soulful, covering a gradient of sounds that go from intimate acoustic serenades to electric guitar-driven pop romps.
Reminiscent of the sound of bands like Snow Patrol, his soft, yet growling, deep vocals deliver earnest, introspective lyrics that unapologetically expose pain, joy and passion.
In his short but fast-rising career, he's shared the stage with local powerhouse acts like The Lumineers, Jake Bugg and Lime Cordiale, and has featured in some of Australia's biggest festivals including Party in the Paddock, Fairgrounds and Splendour in the Grass.
The Rions
A four-piece of schoolmates from Barrenjoey High, The Rions got their big break in 2021 when they won triple j's Unearthed High competition with their song 'Night Light', selected among over 1,400 high school entries. Pulsating and energetic, their sound is reminiscent of early Arctic Monkeys, Kaiser Chiefs, Lime Cordiale and Ocean Alley. 
"In the end, Sydney's The Rions edged ahead of the competition by presenting an undeniable all-round package that impressed all of us at triple j Unearthed," said triple j Unearthed music director Dave Ruby Howe, "With their mainstage-ready confidence and urgent indie hooks, this foursome is ready to launch and we reckon that the Unearthed High crown will be the rocket fuel to send them flying."
Pacific Avenue
Fusing 70s arena rock and contemporary sensibilities, Pacific Avenue is an alternative rock quartet from the Australian coastal town of Gerringong.
Displaying a sound full of guitar riffs, layered harmonies, and quirky, bright vocals, the band hit triple j's Hottest 200 poll in 2021 coming in at No. 108 with their first official single 'Easy Love'. Just a year afterwards, BMG announced they had picked them up for an exclusive global recordings deal.
"Pacific Avenue has created the perfect blend of a fresh yet nostalgic sound with strong hooks and an always energetic and compelling live show," comments Jodie Feld, Director of Recorded A&R and Artist Experience at BMG, "We'd been fans of them for some time, but once we heard the upcoming music there was no denying this band's talent and musicianship. We're incredibly excited to welcome Pacific Avenue to BMG and to build their local and international presence".
Ruel
Ruel is Australia's very own global pop wunderkind. In 2017 at just 14 years old, he made his live radio debut on triple j's Like a Version, singing a cover of Jack Garratt's 'Weathered'. Not only did he become triple j's youngest-ever featured performer on the segment, but the video almost broke the internet racking up a million views turning him into an international sensation. Since then, his sophisticated brand of R&B and clean, open voice have earned the praise of legends like Elton John, supporting slots for Khalid and Shawn Mendes, plus six Aria Award nominations and one win. The craziest thing about Ruel's rise to stardom is that despite all of his achievements so far, he is still an artist in evolution. And he's only 20.
These six talented acts exemplify a sense of style that clothing brand Ben Sherman has championed since the early '60s. Past and present, the brand has been a vital part of the history of music, a heritage you can share with your loved ones this festival season. Explore their site and check out their new collection, "Heightened Surroundings."