Sam Fischer returns with another pop gem today, releasing a melancholy masterpiece primed for playlists, "Carry It Well".
The song became a fan favourite during his recent Australian tour with Mimi Webb, the first run of native shows for the Los Angeles-based songwriter-turned-hitmaker who stormed global charts in 2019 with "This City".
That earworm has surpassed 500 million worldwide streams, spending 11 weeks in the UK Top 20. The track is also double-Platinum in Australia, Platinum in the UK, and Gold in the US, New Zealand and Switzerland.
Before finding fame with "This City", Fischer made a name for himself as a songwriter, co-writing with superstars including Ciara, Cat Burns, Lennon Stella, Louis Tomlinson, Elle King, Jessie J and Virginia To Vegas, among others.
His latest, "Carry It Well", is an anthem for introverts, capturing the emotional daily grind of internalising not only your own struggles, but everyone else's as well. Being a communal shoulder to cry on is exhausting, lonely work.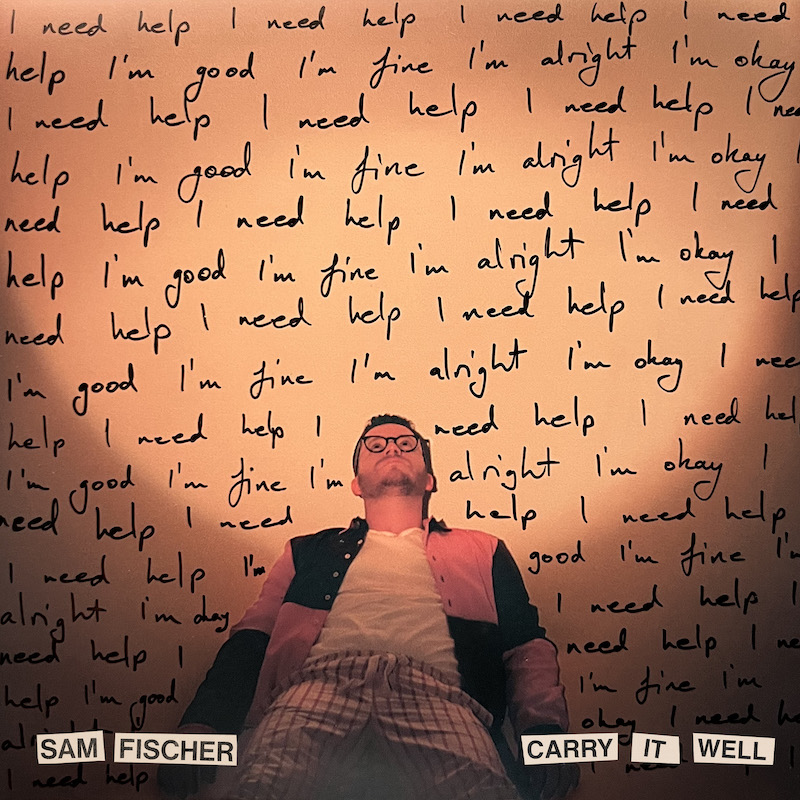 "For whatever reason, I seem to be someone people feel comfortable telling their problems to," explains the Aussie, "and I really do love that, but I don't really ever get asked how I'm doing."
"Carry It Well", says Fischer, is about saying "yeah I'm fine" when asked if you are, even when you're not: "You never know what someone might be going through. I think if the past few years have taught us anything, it's how to mask what we can't describe while feeling intensely what we don't understand.
"I hope 'Carry It Well' can just let people know they're not alone," he says.
"Carry It Well" follows recent singles "All My Loving", "Hopeless Romantic", hit song "This City" and his duet with Demi Lovato, "What Other People Say".
Stream: Sam Fischer, "Carry It Well"