It's been a long time between drinks for the Hoodoo Gurus, but after more than a decade, the iconic Sydney rock outfit have announced the release of their new album, Chariot of The Gods.
Last releasing a new album by way of 2010's Purity of Essence, the Hoodoo Gurus have been far from lazy, with countless live shows peppering the last 12 years, and rumours of new music arriving at every turn.
In 2019, they began to share some new tunes by way of "Answered Prayers", before more material – including the Donald Trump-inspired "Hung Out to Dry", "Get Out of Dodge", and "World of Pain" – followed soon after. Now, most of these tracks are set to appear on the group's forthcoming album, with Chariot of The Gods set to arrive on March 11th.
"The last twelve months have been frustrating and nerve-racking for everyone but, for the Hoodoo Gurus, this dark cloud has had a silver lining," explains Dave Faulkner. "Forced to rely on ourselves instead of the outside world for validation, there has been a creative rebirth within the band that has resulted in a string of singles and a new album.
"Most important of all, the musical bonds between the four of us have never been stronger," he adds. "When the discussions are all about which songs we're sad about having to leave off the record, that's a damn good sign. "I'm tellin' ya, folks, we've got a real spring in our step right now."
Released on March 11th, and available for pre-order now, the record will be available on CD, vinyl, and digital formats, with the vinyl edition including three bonus tracks by way of "Obviously Five Believers", "I Wanna Be Your Man", and previous single "Hung out To Dry".
To celebrate the release of the record, the Hoodoo Gurus are set to preview their new album with a special live concert stream, delivered by eMusic Live, and recorded at Damien Gerard Studios on the NSW Central Coast.
Streaming at 8pm AEDT on Thursday, March 10th, the stream will give fans a chance to chat with the band during the stream, and is is designed both as a special album preview and a thank you to loyal fans around the world who have experienced cancelled tours by the band over the past two years. Tickets to the stream are on sale now.
Meanwhile, the Hoodoo Gurus will also coincide with the group's long-delayed 40th anniversary tour, which is scheduled to kick off in early April. Full details are available below.
Hoodoo Gurus' Chariot of The Gods will be released on March 11th, with pre-orders available now.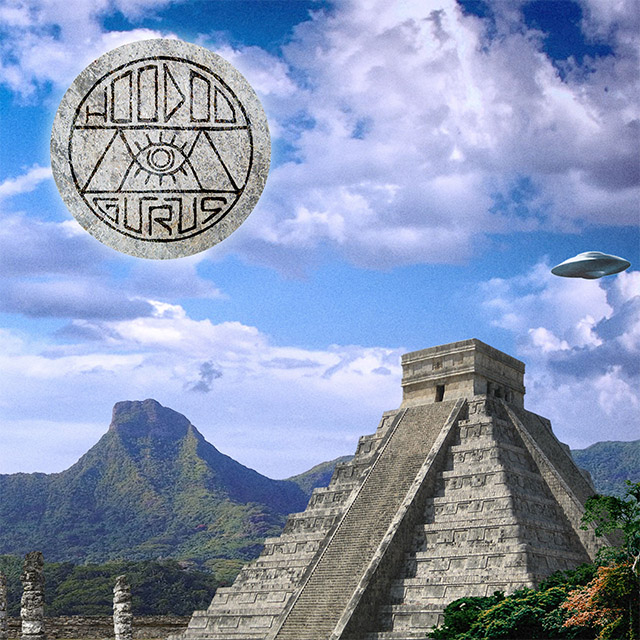 Hoodoo Gurus – Chariot of The Gods tracklist:
Early Opener
World Of Pain
Get Out Of Dodge
Answered Prayers
Was I Supposed To Care?
Hang With The Girls
My Imaginary Friend
Equinox
Chariot Of The Gods
Carry On
Hung Out To Dry*
Obviously Five Believers*
I Wanna Be Your Man*
I Come From The Future
Don't Try To Save My Soul
Settle Down
Got To Get You Out Of My Life
*Vinyl exclusive
Hoodoo Gurus – 40th Anniversary Tour
With very special guests The Dandy Warhols
Saturday, April 2nd, 2022
(Originally Saturday, December 11th, 2021)
Belvoir Amphitheatre, Perth, WA
Tuesday, April 5th, 2022
(Originally Thursday, December 9th, 2021)
Adelaide Entertainment Centre Theatre, Adelaide, SA
Wednesday, April 6th, 2022
(Originally Friday, December 3rd, 2021)
Sidney Myer Music Bowl, Melbourne, VIC
Saturday, April 9th, 2022 (New Show)
Hobart City Hall, Hobart, TAS
Tuesday, April 12th, 2022 (Sold Out)
(Originally Saturday, December 4th, 2021)
Hordern Pavilion, Sydney, NSW
Wednesday, April 13th, 2022
(Originally Sunday, December 5th, 2021)
Hordern Pavilion, Sydney, NSW
Thursday, April 14th, 2022
(Originally Wednesday, December 1st, 2021)
Riverstage, Brisbane, QLD
Also appearing at:
Saturday, May 7th, 2022
Sounds of Rock Festival
Bundaberg Recreational Precinct, Bundaberg, QLD
Tickets: Oztix