With much of the world in lockdown due to COVID-19, Adelaide's Hilltop Hoods have used isolation to create some new music, releasing "I'M GOOD?" as part of a fundraising effort for Support Act.
While COVID-19 lockdowns have been necessary to flatten the curve of this global pandemic, the fact remains that countless musicians and those within the industry have suffered as a result of lost work and income.
Although organisations like Support Act exist to provide some much-needed support, they can't do it alone, which is where fundraising efforts from artists such as the Hilltop Hoods come into play.
Premiering on triple j overnight, "I'M GOOD?" sees the South Australian hip-hop crew teaming up with SIXFOUR (Paul and John Bartlett) on production, Plutonic Lab (Leigh Ryan) on mixing duties, and Alex Mader of Disk Edits to master their new track written from – and about – isolation.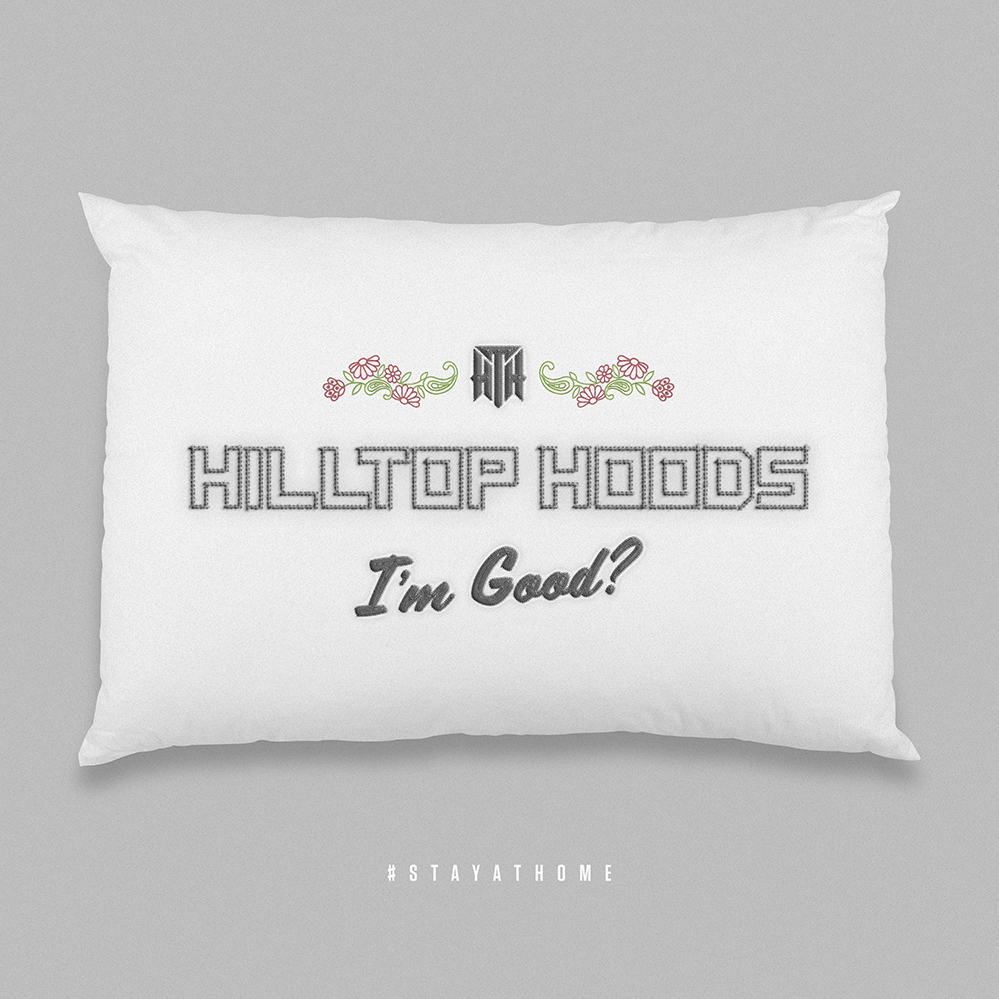 Explaining that they had been in the midst of writing their new album, the Hilltop Hoods revealed they decided to take a break and shift their efforts onto something that would help aid road and support crew during this difficult time.
"It's a very dark time at the moment, so we wanted to make something light-hearted, we're hoping that the song might give someone a laugh and maybe lift their spirits," the group said in a statement.
"But ultimately what we want to do is raise money for the roadies and associated support crew – including those who have lost their livelihoods due to this pandemic."
Featuring memorable lyrics such as "I've seen better days man, we all have/2020's nothing but an unshaved ball bag", "I'M GOOD?" sees the Hilltop Hoods combine their exceptional writing skills and musical efforts to create a relatable masterpiece that serves as one of the first major musical responses to come from the COVID-19 pandemic.
Speaking to triple j's Ebony & Bryce about the new record they're working on, MC Suffa revealed that while they've got a "tonne of ideas, beats, demos, and stuff like that", lockdowns have made it difficult to work with anyone outside of the immediate group.
"[We've] got a couple of singers we're collaborating with," Suffa explained. "One of them is in the States and obviously he can't get to a studio and we don't want him to try.
"I'm lucky, I've got a home studio – the last couple of years I've beat myself up for spending money on it but now I'm really glad I did because I'm stuck here!"
"I'M GOOD?" is officially out today through HTH/UMA, with the group urging fans with the means to donate to Support Act, and directing their donation to the "Roadies (Crew) Fund".