The Musical Legacy of Twin Peaks
From Hollywood sad-core to sampled hip-hop beats, few television shows have left their mark on modern music quite like David Lynch's cult classic.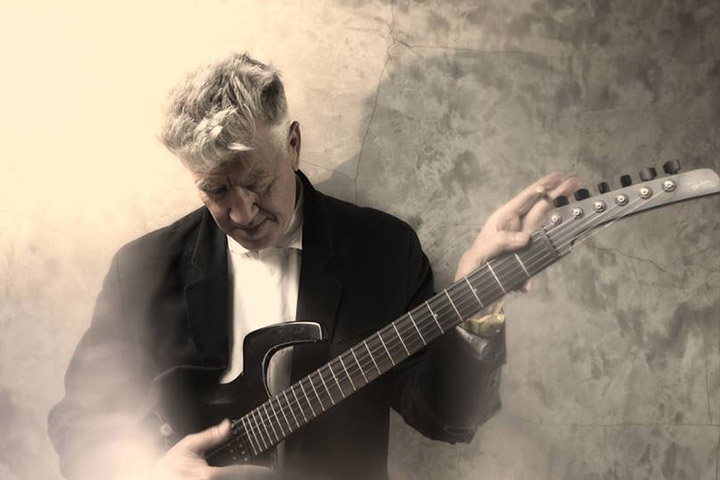 "Where we're from, the birds sing a pretty song… and there's always music in the air."
Few television shows have been so undeniably linked to their musical score than David Lynch's Twin Peaks. From the opening strains of Angelo Badalamenti's haunting theme tune to the dreamy finger-clicking weirdness of Audrey Horne's slinky dance routines, the musical moments in Twin Peaks have become iconic and hugely influential.
Ahead of the cult show's return (in Australia, fast-tracked from May 22nd via Stan) here are ten acts who wouldn't be who they are if Laura Palmer hadn't been found washed up on a beach, wrapped in plastic…
Lana Del Rey, "Sad Girl" (2014)
Renowned for her cinematic brand of Hollywood sad-core, when Rolling Stone listed Lana del Rey's musical influences, Julee Cruise and her Twin Peaks song "Falling" were high on the list. Sharing Lynch's love of 50s and 60s pop culture, the melancholic chanteuse had already covered "Blue Velvet" in a fashion more suited to Lynch's nightmarish vision than Bobby Vincent's innocent pop-picking. Her song "Sad Girl" references Lynch's Twin Peaks: Fire Walk With Me with the line "He's got the fire, and walks with it".
Bastille, "Laura Palmer" (2013)
British indie popsters Bastille's lead singer Dan Smith turned his obsession with all things David Lynch to chart topping gold singing about a certain home coming queen who was found dead on a beach, wrapped in plastic, on his bands first album. The track "Laura Palmer" features a music video in which Smith receives a creepy mask resembling Twin Peaks pan-dimensional serial killer Bob.
Xiu Xiu, "Plays The Music Of Twin Peaks" (2016)
If you want esoteric aural weirdness more in tune with Badalamenti's soundscapes and Lynch's askew stylings then American experimentalists Xiu Xiu deliver the Lynchian vibes in spades. Especially when Australia's Gallery of Modern Art commissioned the band to reinterpret the music from Twin Peaks for their David Lynch: Between Two Worlds exhibition. Since then, the band has performed their interpretation worldwide and recorded it, mixed by Deerhoof's Greg Saunier.
Mount Eerie, "Between Two Mysteries" (2009)
Lo-fi stylists Mount Eerie was founded by Washington-based songwriter and former member of The Microphones, and Twin Peaks devotee Phil Elverum. The band's fourth album, and their much-touted foray into black metal, Wind's Poems, features the track "Between Two Mysteries" that drops in a reference to "Laura Palmer's Theme" by Angelo Badalamenti. Elverum constantly cites Twin Peaks as being a long lasting influence on his music.
Audrey Horne, "Dead" (2005)
Named after Sherilyn Fenn's schoolgirl temptress with a penchant for tight sweaters and dreamy music, the Norwegian rock band has more in tune with Van Halen and Kiss than the hip-swinging weirdness of Badalamenti's score. They are just a band of rockers who love Audrey Horne and there is nothing wrong with that.
Sky Ferreira, "Night Time, My Time" (2013)
The synth-pop soundscapes of Sky Ferriera may recall the likes of Suicide, Siouxsie Sioux and the krautrock gloom of Harmonia but the singer has recently ensconced herself in all things Lynch. Her track "Night Time, My Time" (referencing a Laura Palmer quote in Twin Peaks: Fire Walk With Me) album channelled the industrial sounds of the Lost Highway soundtrack. Lynch has cast her in the new series. Who she'll play and whether she'll sing remains to be seen, but during last year's David Lynch curated music event, the Festival Of Disruption, she performed "Falling" with Badalamenti and Julee Cruise. That could be a sign.
David Bowie, "I'm Deranged" (1995)
It's rumoured that the late great David Bowie was also set to appear in Season 3 of Twin Peaks as Philip Jeffries, his character from Twin Peaks: Fire Walk With Me. Lynch included Bowie's track "I'm Deranged" in his demented horror film Lost Highway. The track came from Bowie's own concept album 1. Outside, subtitled The Nathan Adler Diaries: A Hyper-cycle. Bowie even considered releasing a follow-up called Inside which was to be a making-of about 1. Outside, parts of which Bowie promised would be "very Twin Peaks." It never saw the light of day.
El-P, "Tasmanian Pain Coaster" (2007)
El-P, one half of Run The Jewels, sampled Twin Peaks: Fire Walk With Me in the opening track of his 2007 solo album I'll Sleep When You're Dead. For extra Lynchian value the album opener also features Omar Rodríguez-López and Cedric Bixler-Zavala of The Mars Volta, both of who are self-proclaimed David Lynch and Twin Peaks obsessives. Twin Peaks is a popular sampling source. When DJ Shadow needed a sample to end his breathtaking sample fest Entroducing he chose a quote from a certain Giant: "It's happening again."
Dale Cooper Quartet & the Dictaphones, "Calbombe camoufle Fretin" (2013)
It not all in the name for Twin Peaks obsessives Dale Cooper Quartet & The Dictaphones. Not only does the moody French balladeers' moniker scream David Lynch but their jazzy stylings combine German band Bohren & Der Club of Gore with Italian maestro Ennio Morricone via the soundtrack musings of the greatest film that Lynch never made. Proof you can never be too dreamy.
David Lynch, "Crazy Clown Time" (2011)
The director has always been hands on with the soundtracks to his work as well as collaborating with Danger Mouse and Sparklehorse on projects like Dark Night of the Soul. He has even recorded two solo albums himself, Crazy Clown Time and The Big Dream, both of which have the jazzy hooks, laid back twang and powerful dynamics of the Twin Peaks soundtrack. Mel Brooks may have nicknamed him "Jimmy Stewart from Mars", but David Lynch gives Jim Jarmusch a run for his money as the world's most rock 'n' roll director.