My Soundtrack: Jim Kerr
Simple Minds singer on supporting Nelson Mandela and the size of Iggy Pop's dick.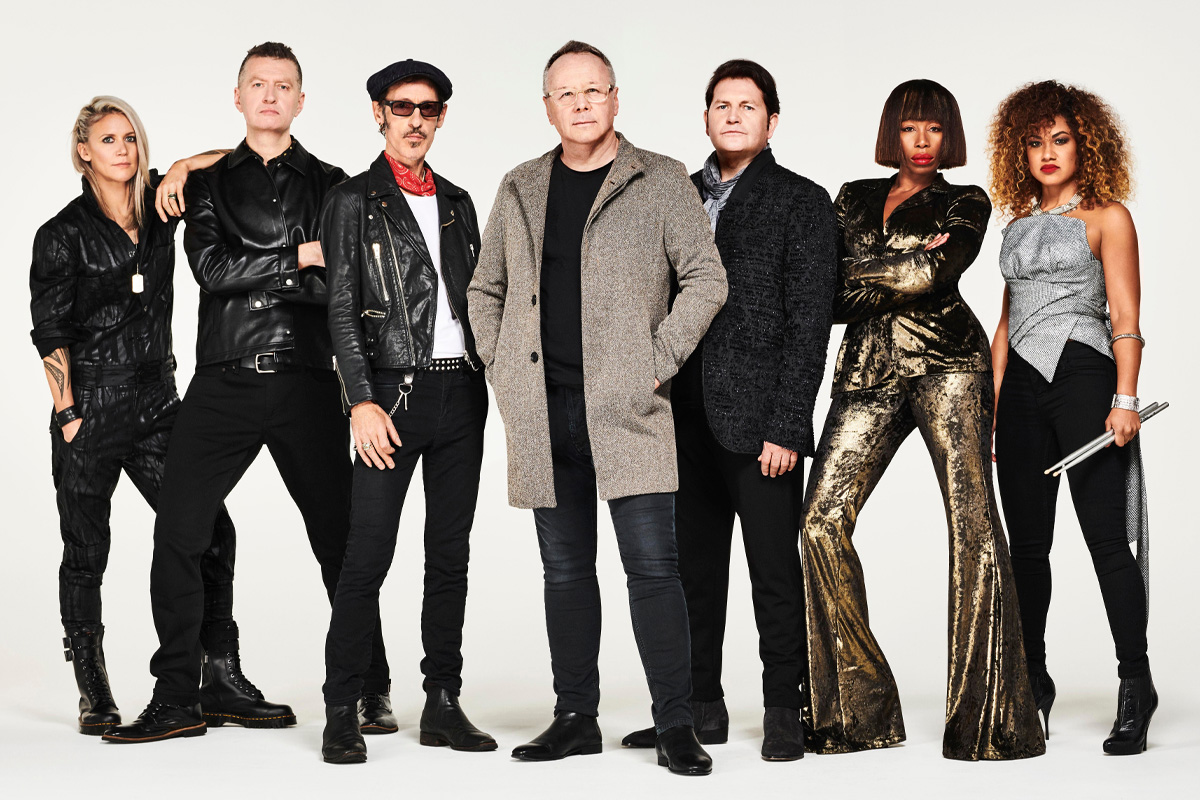 Set to tour Australia next year, Simple Minds singer, Jim Kerr, talks us through the songs that have defined his life, including stories of supporting Nelson Mandela and the size of Iggy Pop's dick.
All words below by Jim Kerr.
The Song That Reminds Me of Growing Up
The Rolling Stones "(I Can't Get No) Satisfaction", 1965
"My dad was a Beatles fan, and my mum was a Rolling Stones fan. And my mum was the boss of the house, so [we heard] more of the Stones than the Beatles. When I hear this I always think of my mum. And she would say, 'They're the best band, they've got a really good beat.' And when we put our band together mum said to me, 'You're gonna make it', and I said, 'Why?' And she said, 'Cos you've got a good beat.' [Laughs] I thought, 'I hope it's as easy as that.'"
The Song You Wouldn't Expect To Find on My iPod
Claude Joseph Rouget de Lisle "La Marseillaise (French National Anthem)", 1792
"I [think] you'd look and say, 'Wow, what's Jim Kerr doing listening to the French national anthem in London at 7 o'clock in the morning? Napoleon fetishist!' [Laughs] I've always been interested in [national anthems], and it's so easy now, one click and you've got them. But I couldn't have seen me walking into HMV in Picadilly 25 years ago and going, 'Um, copy of the French national anthem, please! [Laughs] And while you're there, throw in Germany. And do you have the 12-inch?'"
The Song I'm Most Proud Of
Simple Minds "Mandela Day", 1989
"At the time we were really getting criticised: 'Who do these people think they are? Just stick to pop music.' [The song was written in support of Nelson Mandela, who was still incarcerated.] The record company didn't want us to do it, they thought people in the audience might not like it. But I'm proud that we had our convictions to go through with it. Years later when Mandela was eventually freed and went on to become president he said how much the voice of the artists around the world had encouraged him and given him sustenance, so I suppose there's a pride of conviction with that song."
The Song That Made Me Want to Be In a Band
David Bowie "The Man Who Sold the World", 1970
"My songwriting partner, Charlie Burchill, was the first guy I knew who had a guitar, and Charlie could play David Bowie tunes on his acoustic. I lived in a high rise block in a housing project in Glasgow, Charlie lived in the same block across the road. And Charlie said, 'My brother's got albums and he's got a guitar, but I can only play it when he goes out.' [Laughs] So we started to cop off school, and go over to Charlie's house. I loved David Bowie, and so did he, and we were so inspired by Bowie, especially those early albums; they're the songs that really made us want to play music."
The Song I Want Played at My Funeral
Ritchie Valens "La Bamba", 1958
"Give everyone a good time. I mean, it's already bleak, why do you want to add to it? Go with 'La Bamba', give people a drink and a good time! I know I'm a Scot but that's the way the Irish do it. Enough tears already! Let's get on with it."
The Song I Wish I Wrote
The Cure "A Forest", 1980
"I remember seeing them, it was one of their early tours playing in London, and you could hardly see them, there was so much dry ice/fog onstage. But hearing that sound coming out of the speakers… I wouldn't have minded writing that. It is the kind of song Simple Minds could have, would have [laughs], done. But we didn't. It's the atmosphere, it's so simple."
The Song That Gets Stuck In My Head
Iggy Pop "Lust For Life", 1977
"The drum beat, when that gets in your head there's no escaping. Again, it might have been Charlie Burchill's brother who had those [Iggy Pop] records. Like Bowie we'd never seen anything like him as a performer, amazing. He's the ultimate punk, but he's got a brain the size of the Empire State Building. He's got a dick the size of that as well. [Laughs] How do I know? He told me. Who am I to disbelieve?"
The Hardest Simple Minds Song To Sing
Simple Minds "Belfast Child", 1989
"It's always really hard. Because the mood in the hall has to be a certain way. I wouldn't say it has to be deadly silent, but it almost has to be. You've really got to get into a place in your head, and just a little thing can knock your concentration. It's not that tough to actually sing, but it's more about getting in [the right headspace]. It's more like a theatrical piece than a song."
The Song That Reminds Me of Touring
The B-52's "Give Me Back My Man", 1980
"As we're coming to Australia [next year], this might be kind of a tenuous link, but it's a genuine one. On the bill will be the B-52's, and it's great to play with a band whose records you actually bought. And I've got great memories of our first Australian tours; we were on tour with Icehouse and the Divinyls. And wrapped up with those memories is the music I was listening to on my then-new Sony Walkman. And I was listening to this a lot. We had a friend there, he was a big B-52's fan, and after the gigs in Sydney he would take us to the clubs. It's very much wrapped up in all that."
—
From issue #779, available now.