My Soundtrack: Deftones' Chino Moreno
Alt-metal frontman on his love of synth-pop, throwing CDs out windows and giving people something to cry about.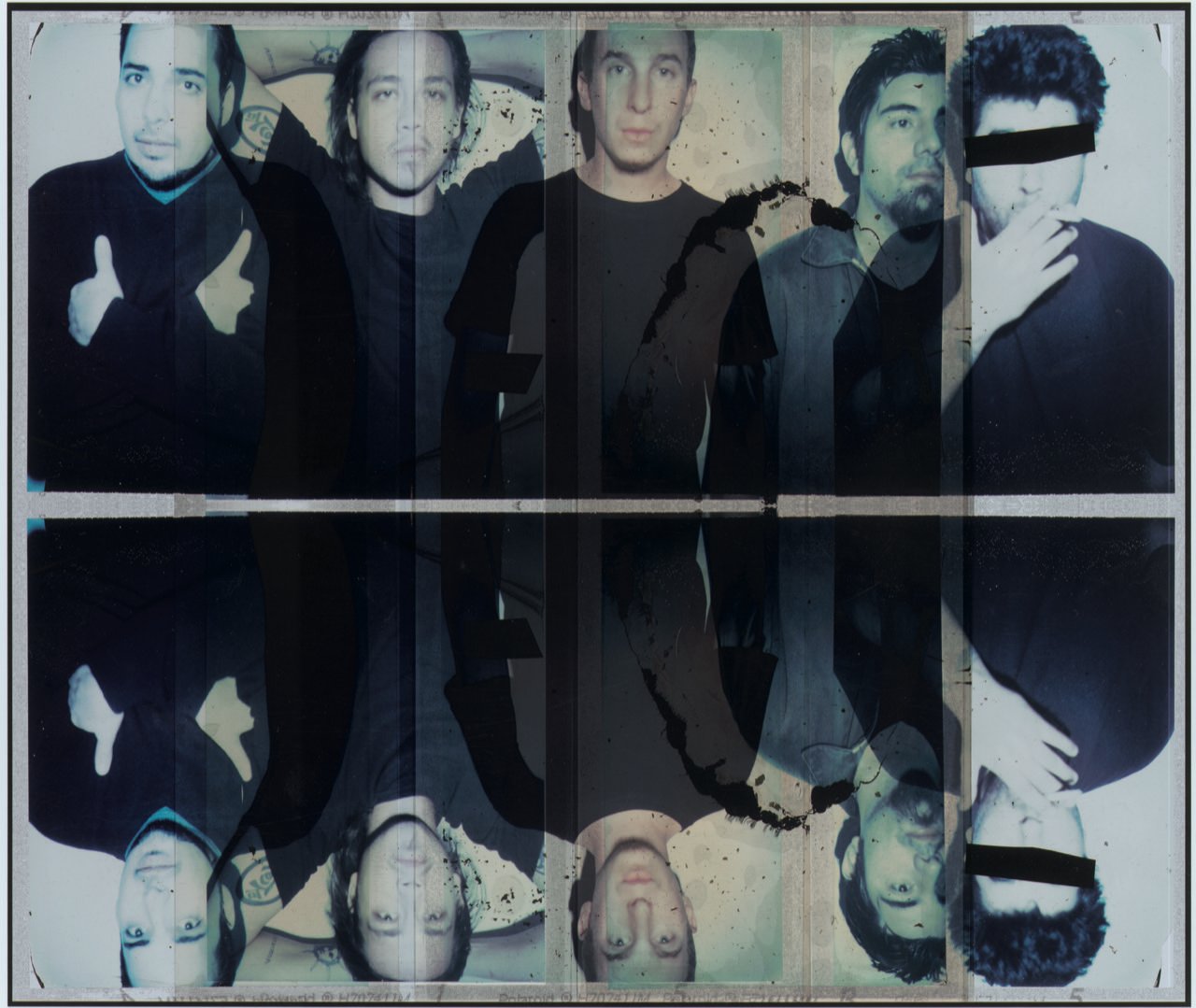 Earlier this year, Deftones released their eighth full-length, Gore, an album that threw up more a few surprises. While upholding the band's heavy riff-focused foundation, Gore also found the band exploring more subtle melodic moments and lighter accompaniments, suggesting that the iconic Sacramento quintet's influences fall far beyond the alt-metal spectrum.
We recently caught up with Deftones frontman Chino Moreno to discuss the genre-spanning selection of songs — both good and bad — that make him want to mosh, pick him up when he's down and everything in-between.
All words below by Chino Moreno.
The Song That Reminds Me of Growing Up
Book of Love "Modigliani (Lost In Your Eyes)", 1986
"One of my favourite times from my youth was early high school. It was a time of finding my own identity and New Wave was something that I really listened to in those years. This is one of those total synth-poppy New Wave tunes. I can't hear it without thinking about being a 15 or 16-year-old kid."
The Song You Wouldn't Expect to Find On My iPod
Kenny Rogers "Ruby Don't Take Your Love To Town", 1969
"I've always loved that song, ever since I was a kid. Just the other day I was listening to it super loud in my living room and my wife walked in and went, 'Huh?' It's a guilty pleasure."
The Song I Can't Get Out of My Head
Com Truise "Dreambender", 2012
"This is almost like a theme for me. I can listen to it once and for the rest of the day I'm walking around still hearing it. It's one of those songs where the melody of it haunts me. It's like my theme music as I'm walking down the street. It's all instrumental and very true to the Eighties."
The Song That Makes Me Want to Stage Dive
Bad Brains "Fearless Vampire Killers", 1982
"This song is about a minute long. It's super-fast and it's aggro from start to finish. Every time I hear it it's like one of those old super-fast punk jams that are just undeniable – it's like, get in the pit and start swinging, leap off the stage or whatever floats your boat. Bad Brains are another one of my favourite bands."
The Song I'm Proudest Of
Deftones "Anniversary of An Uninteresting Event", 2003
"I think mostly I'm proud of that song because I think I wrote most of that song from scratch with no real other input. I don't really play the piano, and one day I was walking through the studio while we were making that record. I just sat down at the piano and started noodling around and our producer Terry Date started recording. I put the vocals on it and then it was this song that wasn't really meant to be, but just happened. I feel like it's a pretty honking tune, and I'm pretty proud of that one."
The Song That Got Me Through a Tough Time
Bohren & Der Club Of Gore "On Demon Wings", 2000
"I listen to music for 'head-change', no matter what. I think music should take you away from any sort of headspace you might be in. Sometimes I want music to take me somewhere else. This is really down-tempo jazz, it sounds like funeral jazz, super mellow, super dark. It's the sort of music to put on and drink a martini to."
The Song That Reminds Me of Touring
Down "Stone the Crow", 1995
"When we first started touring in '96 we were in a van, four guys, a tech and a tour manager. There were no iPhones back then so whatever CD somebody put on was what you were all listening to. So Stephen [Carpenter, guitar] put this record on. He played this CD so much that we threw the CD out the window. There's a song on that album, 'Stone the Crow', I heard it the other day and it took me straight back to being in the van, on tour."
The Song That's Guaranteed To Get Me on the Dancefloor
Shannon "Let the Music Play", 1983
"It's an upbeat Eighties song, totally electronic, but it's post breakdance, from a period called 'freestyle' from the San Francisco Bay Area. Every time I listen to freestyle music it always makes me wanna get up and dance. Breakdancing was my first love when I was a kid."
The Song I Wish I Wrote
Prince "The Beautiful Ones", 1984
"Prince had so many amazing songs, but this one in particular just impressed me. It sounded like an ultimatum: 'Do you want me or don't you? Let me know because I'm putting it all out there.' Purple Rain is the defining record of my youth and that's my favourite song off that record."
The Song I Never Want to Hear Again
The Weather Girls "It's Raining Men", 1983
"I haven't heard this in a while but I remember when it was a popular song, it used to come on and I'd be like, 'C'mon, I can't stand this!' It does nothing for me but annoy me. The song's called 'It's Raining Men' which is ridiculous, and the group's called the Weather Girls – enough said."
The Song I Want Played At My Funeral
Jean Michel Jarre "Souvenir De Chine", 1987
"It's just a really down-tempo electronic song. Really, really sad music. I was listening to this the other day and my wife said it reminded her of the music that was playing when Goose died in Top Gun. I'd use that one and give people some more to cry about."
—
From issue #778, available now.