The Biggest, Messiest Band Breakups in Music History
From the Beatles to N.W.A to Fifth Harmony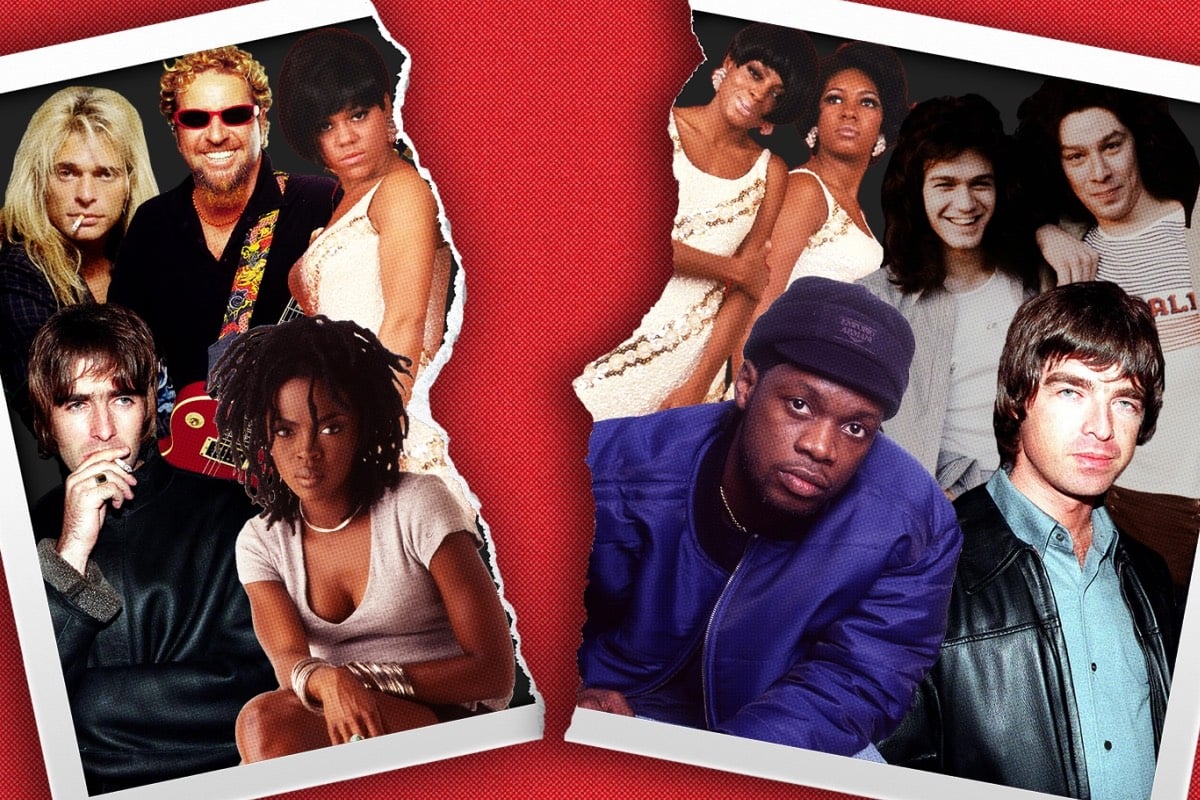 "BEING IN A band is tricky," Bono said earlier this year. "The older you get, it gets even trickier, because when you grow up together, you're used to taking bits out of each other. You're as good as the arguments you get, but at a certain point, when people are doing well, the male loves to be the lord of his own domain. It's rough. And you can just imagine why people say, 'Ah, fuck this, I'm outta here.'"
U2 are one of the few bands in rock history where not a single member has said "fuck this, I'm outta here" at any point, even if drummer Larry Mullen Jr. is on break right now while he recovers from back surgery. Going back to the days of the Everly Brothers in the 1950s, bands have been melting down, often in spectacular fashion. The arguments are often about money or creative control, but everything from religious differences to disagreements over how often to tour can also rip a group apart.
There's also the simple fact that many bands were formed when the members were teenagers. Imagine spending decades with your high school buddies, unable to make major life and career decisions unless everyone agrees. Throw millions of dollars and global adulation into the mix, and things get dicey very fast.  And when a group like Fleetwood Mac, Sonic Youth, or ABBA features romantic partners, the breakup can really get messy.
This list is our attempt to rank the 50 ugliest breakups in rock history, counting down from least to most acrimonious, with the top spots occupied by the truly legendary meltdowns. And since some groups never learn their lesson and keep reuniting even after it's clear the members probably shouldn't be allowed in the same room together, several acts will be featured here more than once. We've also picked a few cases where a pivotal member left a band even if the band carried on without them. The list covers pretty much every genre, from classic rock to teen pop to hip-hop. It's proof that if there's one thing that unites us all, it's that eventually we all come to resent our co-workers.
From Rolling Stone US