10 Most Underrated Crowded House Songs
Our list of the less-celebrated highlights from the band's back catalogue.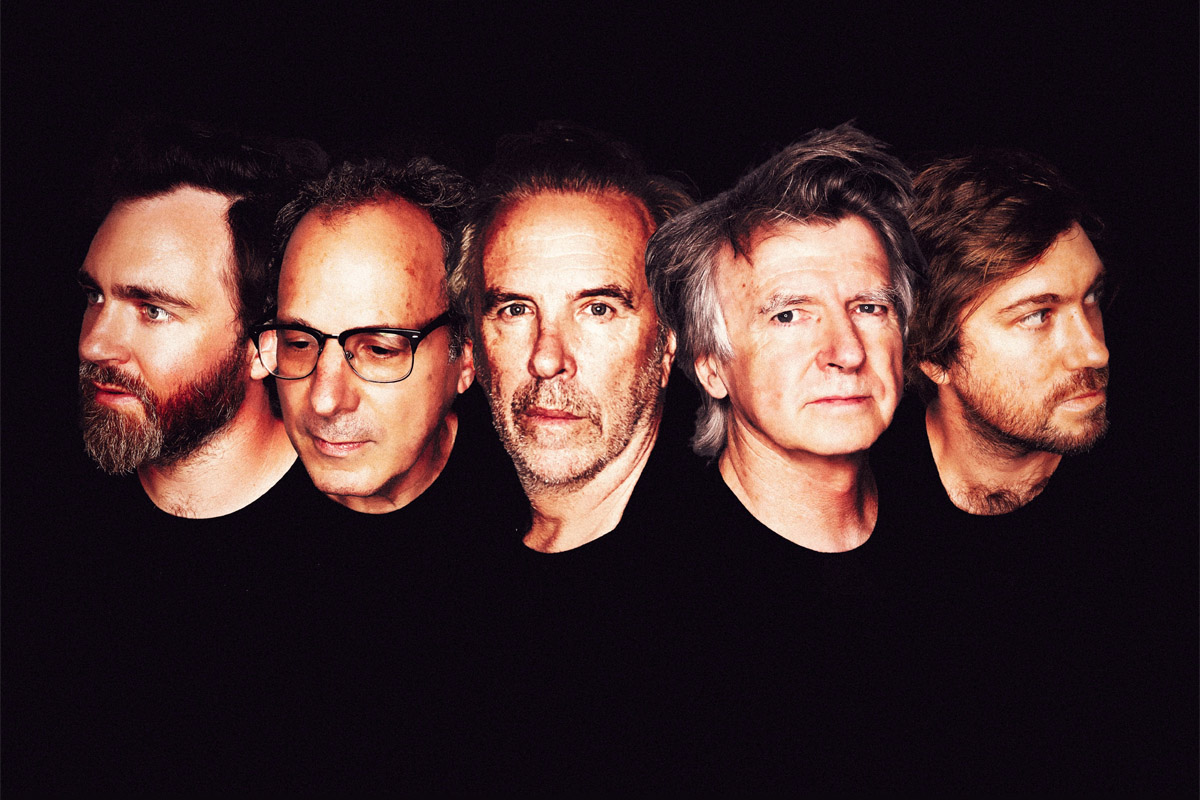 Australian supermarket aisles wouldn't be the same if the PA didn't periodically blast "Don't Dream It's Over" or "Weather With You" through them. But Neil Finn's expansive songwriting genius is such that a plethora of more subtle, less celebrated, frankly better songs are tucked away in the crannies of all seven Crowded House albums.
To coincide with the band's 30th anniversary, each of these LPs has now been given the reissue treatment, complete with bonus discs of unreleased recordings and a hefty book of interviews, photos and essays. Here are ten of the less celebrated highlights from the band's back catalogue.
"Catherine Wheels" ('Together Alone', 1993)
When Crowded House decamped to Karekare Beach to record Together Alone in 1992, they turned to the production talents of British weirdo Youth. His proclivity towards esoteric spirituality, along with the landscape, lent the album a moody, bleakly emotional, faintly cosmic tone, no better encapsulated than on the album's eleventh track. "Catherine Wheels" is unlike any other Crowded House song in its shimmering melodic finesse, unusual structure and a coda that ranks among the band's most special recorded moments – even if a single it could never be.
"In The Lowlands" ('Temple of Low Men', 1989)
If Crowded House and Woodface represent the more radio-friendly, bouncy albums, then Together Alone and Temple Of Low Men bring the melancholy, the disorientation. The latter's "In The Lowlands" demonstrates Finn's characteristic trope of balancing the tumult of the individual psyche against weather events, this time with a fast-paced, rather frantic track that features one of the album's most memorable choruses, even if it is far from cheerful. "Fear will take the place of desire" indeed.
"Time Immemorial" ('Afterglow', 1999)
The final track on Afterglow, the 1999 collection of unreleased tracks, marked a plaintive conclusion to an album that, it was believed at the time, would be the final Crowded House release. "Time Immemorial" didn't quite make Woodface, but in its elegiac feel is more like an outtake from Together Alone. This was another of Finn's occasional forays into country-ish territory, a tuneful paean to leaving the past behind which, thanks to lines such as "It was good while it lasted but now it has gone", served as a message to fans still mourning the band's break-up three years previously.
"Transit Lounge" ('Time On Earth', 2007)
The 2007 reunion album, Time On Earth, is a singularly underrated work in Finn's oeuvre, and is replete with breathtaking songs such as this. As Crowded House songs go, this is unusually experimental with its muffled airport announcements during the intro and female vocal freestyling later on. Finn's evocation of the unique neither-here-nor-there space that is the layover on a long-haul flight will touch a nerve with many, on a song that sees him in as playful a mood as the boundaries of Crowded House allow.
"Walking On The Spot" ('Together Alone', 1993)
An almost unrecognisable version of this ballad appears on the new bonus disc accompanying the reissue of the band's 1986 self-titled debut. Back then "Walking On The Spot" was substantially faster and featured synthesisers and electric guitars that were wisely jettisoned for the definitive version, which stands with "Catherine Wheels" as one of Together Alone's most mysterious tracks. The quietly effective accordion of Dror Erez elevates a song ostensibly about infidelity: "Can we look the milkman in the eye?" is among the narrator's contrite pleadings.
"She Goes On" ('Woodface', 1991)
The story goes that Finn was asked to write a song to be played at the funeral of a friend's mother. Having obliged, he realised that the universal theme of grief made it a contender for the band, and thus this uncomplicated, humble little track appeared amid some of the band's most famous songs on Woodface. "She Goes On" represents the Finn brothers' harmonising at its most sumptuous as they reunited for what became their most commercially successful album.
"Elephants" ('Intriguer', 2010)
The second album that the 2007 reunion yielded was Intriguer, a slightly inconsistent but still enjoyable set. The mournful closer, "Elephants", is among the album's least ambitious pieces in terms of production but is by far its best song. Led by soft piano chords and showcasing Finn at his most gentle as a singer, it is more a lullaby than anything else, as borne out by the chorus refrain of "Sweet dreams, make waves, find bliss".
"Love This Life" ('Temple of Low Men', 1989)
Crowded House collaborated with Richard Thompson on the single "Sister Madly", from Temple of Low Men, and his nimble-figured guitar style appeared to influence other songs on the album, such as this complex number with its unconventional melody and structure. "Love This Life" ends with a highly atmospheric instrumental closing section that bears little relation to the rest of the song, a device that Finn would employ regularly over the years – leading to something like "Catherine Wheels".
"Hole In The River" ('Crowded House', 1986)
By far the most eerie track on Crowded House's rambunctious debut, "Hole in the River" was reportedly the result of Finn tinkling with a piano riff at the moment he got the news that his aunt in Ireland had committed suicide by drowning. A decidedly arty middle section showed that the quirk of Split Enz was not fully out of Finn's system (the song was co-written with Enz keyboardist Eddie Rayner), and while perhaps a little too out-there for mid-80s FM radio play, it is surprising this was not chosen as a single, especially considering that less impressive songs from the album were, such as "Something So Strong" and "Now We're Getting Somewhere".
"My Legs Are Gone"
"My Legs Are Gone", which never made it on to Woodface and wasn't included on Afterglow, has long been a favourite among devoted fans with access to the fan club-only releases on which it was included. Now it appears on Woodface's bonus disc as a fully fleshed-out studio demo. Its robust chorus would not have been out of place on Woodface, while the propulsive, synth-happy instrumental wig-out at the end offers an early sample of the looser feel that would characterise parts of Together Alone and Finn's post-Crowded House output.