In a Gothic Chapel, Wolf Alice Come Full Circle with a Breathtaking Performance
Wolf Alice talk to Rolling Stone about their love for music and special performance for Jim Beam Welcome Sessions
No band, never mind the immense heights they reach, can ever truly vanquish its roots. In the case of London's Wolf Alice, before they became Mercury Prize-winning, transhemispheric travellers, selling out shows across the globe, they were simply a bunch of adolescent music lovers in search of community.
"I grew up in a town called Effingham, which is in the county of Surrey," says drummer Joel Amey. "The nearest venue to see any band is a venue called the Boileroom in Guildford. If it wasn't for that venue, I wouldn't have had some of the most inspiring moments of my formative years that put me on the path of where I am now."
Amey and his Wolf Alice bandmates, singer/guitarist Ellie Rowsell, guitarist Joff Oddie and bass player Theo Ellis, have gathered in their respective Zoom windows to discuss their performance of "Lipstick On the Glass" for the final episode of the Jim Beam Welcome Sessions. 
"Lipstick…" appears on the band's third album, Blue Weekend, which came out in June 2021. The performance was filmed at the Union Chapel, a heritage-listed Victorian Gothic building in North London. 
Rowsell, Wolf Alice's unassuming frontperson, grew up not far from the Chapel in the London Borough of Islington. She first laid eyes on the venue and its stunning, stained glass rose window—visible in the final shot of the Welcome Sessions film—when she was just a kid singing with the local community choir. Rowsell's return is one of life's rare full-circle moments, equal parts humbling and exalting.
"Listening to a choir can be really moving and it's just accentuated by a space like the Union Chapel," says Rowsell. 
Rowsell and Oddie started writing songs together after finishing high school. Before recruiting Amey and Ellis and adopting the name Wolf Alice, the pair navigated the North London open mic scene. "It was amazing for me," says Oddie. "Because I grew up in Cornwall, it's kind of mind-blowing to think that within a square mile there are so many places to play."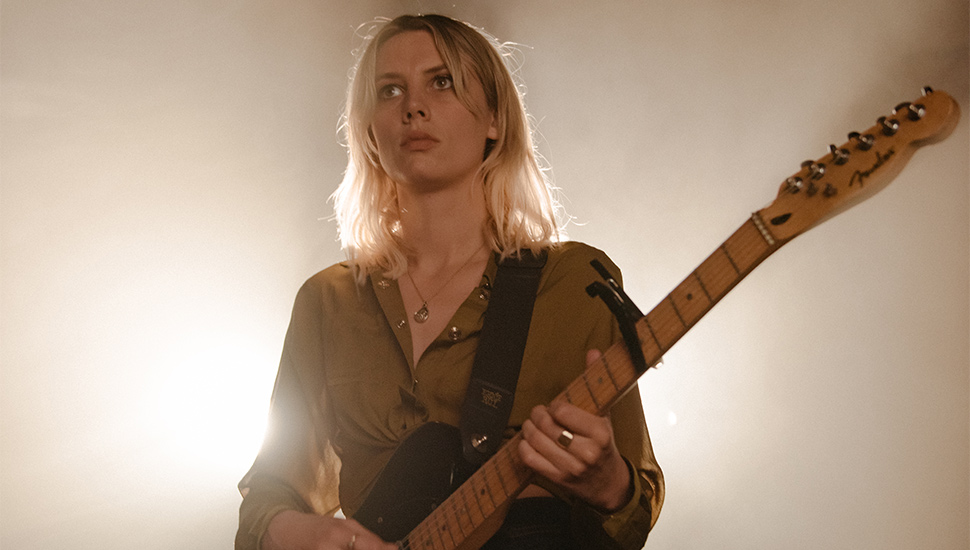 By the time of Wolf Alice's first trip to Australia—for the Falls Festival in December 2014—they were well on their way to international stardom. 12 months earlier, a BBC Radio analysis of Hype Machine data identified Wolf Alice as the most blogged-about UK artist of 2013. But despite such auspicious eventualities, the band's early years were fairly routine. 
"It took us a while to get the energy in the room at a London show," says Ellis. "That was one of the dreams; to have a sold out 100-capacity room in the city." Before long, however, the band members' dreams were struggling to keep up with their reality. 
"Maybe the most significant moment of my life was when we first sold out the Old Blue Last, which is a small venue in [Shoreditch, East London]," says Ellis. "I had been to that venue so many times and I had watched so many other bands in that venue and I had done so many things of my formative music discovery there."
Wolf Alice are now capable of selling out venues as large as the 10,000-capacity Alexandra Palace, another of North London's architectural marvels. Their ascent continues, too—Blue Weekend debuted at #1 in the UK's Official Albums Chart upon release in June; their first chart-topper. 
"Lipstick On the Glass" is one of the record's standout tracks. Along with drawing attention to the band's pop-rock melting pot capacity, it contains some of Rowsell's most compelling lyricism. "I take you back," she sings in the song's rising choruses. "Yeah, I know it seems surprising when there's lipstick still on the glass."
"I've always found it interesting, the classic head versus heart thing," Rowsell says. "And so I guess the song's about that." 
Rowsell's lead vocals are supported by a ten-piece choir in the Welcome Sessions film. The choir's involvement serves not only as a tribute to the singer's formative experiences in the Chapel, but also lets the band bring to life the detailed textures of Blue Weekend.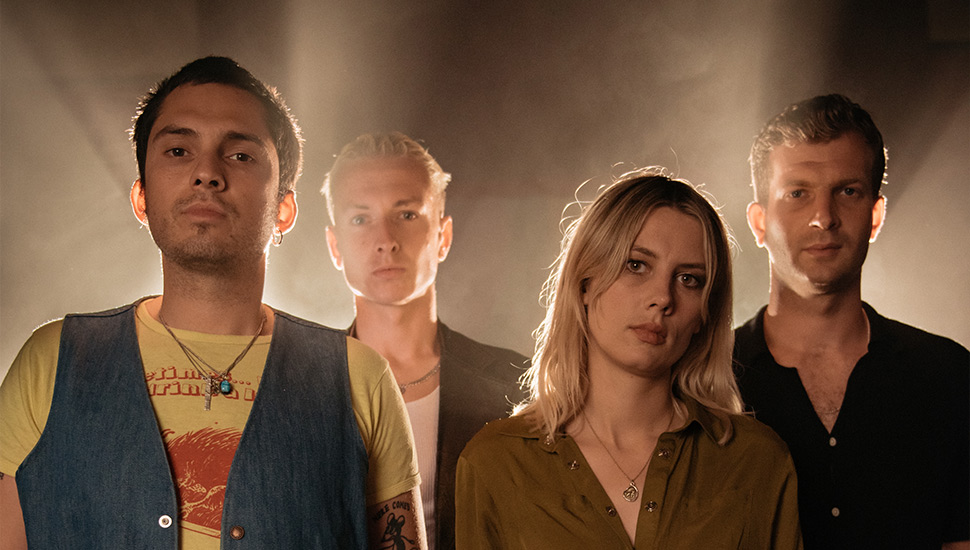 "We've never played with multiple singers before, or choirs," says Rowsell. "Just hearing them, we were all very moved weren't we?" 
If you head over to YouTube, there's a fan-filmed clip from Wolf Alice's show at the O2 Academy Bournemouth in late July. It was the band's first proper show after the COVID break and Blue Weekend was only six weeks old. And yet, the crowd sing-along to "Lipstick On the Glass" is phenomenal. 
"I was really surprised," says Rowsell. "I think the song's good, but I didn't think it was a 'sing-alongy' kind of one."
But then, how could she have known? Blue Weekend was conceived and recorded after Wolf Alice finished touring their second album, 2017's Visions of a Life. For obvious reasons, the band weren't able the trial the new songs in front of a live audience prior to releasing Blue Weekend. 
The album hasn't suffered as a consequence, but the immediate reaction to songs like "Lipstick On the Glass" is a potent reminder of the energy and emotion that is exchanged between performer and audience.
"Wolf Alice is a live band as much as it is a recording band," says Amey. "We've done more of that than recording and it's a huge part of who we are."
Ellis agrees: "I think one of the silver linings of being locked in your house for a long time is how unbelievably grateful and excited we'll be to go back out and do a long stretch of a tour."
This is a sentiment shared by audiences worldwide—we're just as eager to resume our place in this intimate partnership. In many ways, this is what the four Jim Beam Welcome Sessions films have exposed. 
Despite how impressive the performances from Jack Garratt, Fontaines D.C., José González and Wolf Alice have been, the series has underlined that the magic energy found in independent music venues relies to a large extent on the presence of a community of music lovers and kindred spirits.
It's for this reason that, as life dips ever deeper into uncertainty, we must assert the importance of indie venues and the talent and subcultures they continue to nurture.
Watch the full performance by Wolf Alice below