(CLOSED) Win a signed copy of Paul McCartney's new book 'The Lyrics', valued at $4,000
Win a signed copy of Paul McCartney's new book The Lyrics, valued at $4,000
To celebrate the release of Paul McCartney's new book The Lyrics on November 2nd, we're giving you the chance to win one of the rare signed copies.
With only 175 copies signed by Sir Paul worldwide, only three of which are available for purchase in Australia for $4,000 RRP, we're giving Rolling Stone Australia readers the special chance to own a part of history.
Described as a self-portrait in 154 songs, The Lyrics features songs from all stages of McCartney's career, including his earliest compositions, through his time as one of the legendary Beatles, Wings, right up to present times. Each song is also accompanied by commentary from McCartney, as he recounts his life and art, sharing his unique insight into the creative process.
Edited and introduced by the Pulitzer Prize-winning poet Paul Muldoon, the book also reveals never-before-seen handwritten lyrics from an unrecorded Beatles song titled Tell Me Who He Is, which were discovered during the writing process of The Lyrics, in one of Sir Paul's personal notebooks dating back to the early '60s.
Showcasing many treasures from the icon's archive, The Lyrics includes handwritten lyric sheets, unseen personal photographs, drafts, and drawings, across McCartney's career, revealing the processes and people behind some of the most famous songs of all time.
As McCartney writes in the foreword of The Lyrics:
"More often than I can count, I've been asked if I would write an autobiography, but the time has never been right. The one thing I've always managed to do, whether at  home or on the road, is to write new songs. I know that some people, when they get to a certain age, like to go to a diary to recall day-to-day events from the past, but I have no such notebooks. What I do have are my songs, hundreds of them, which I've  learned serve much the same purpose. And these songs span my entire life."
For your chance to own a part of Sir Paul McCartney history and win a signed copy of The Lyrics, all you have to do is fill in the form below which will subscribe you to our Beatles Observer and Classic Rock Observer newsletters. It's that simple. Just fill in the box below and you soon could be the lucky owner of a copy of The Lyrics, valued at $4,000!
Sign up now for your chance to win:
THE GIVEAWAY HAS NOW ENDED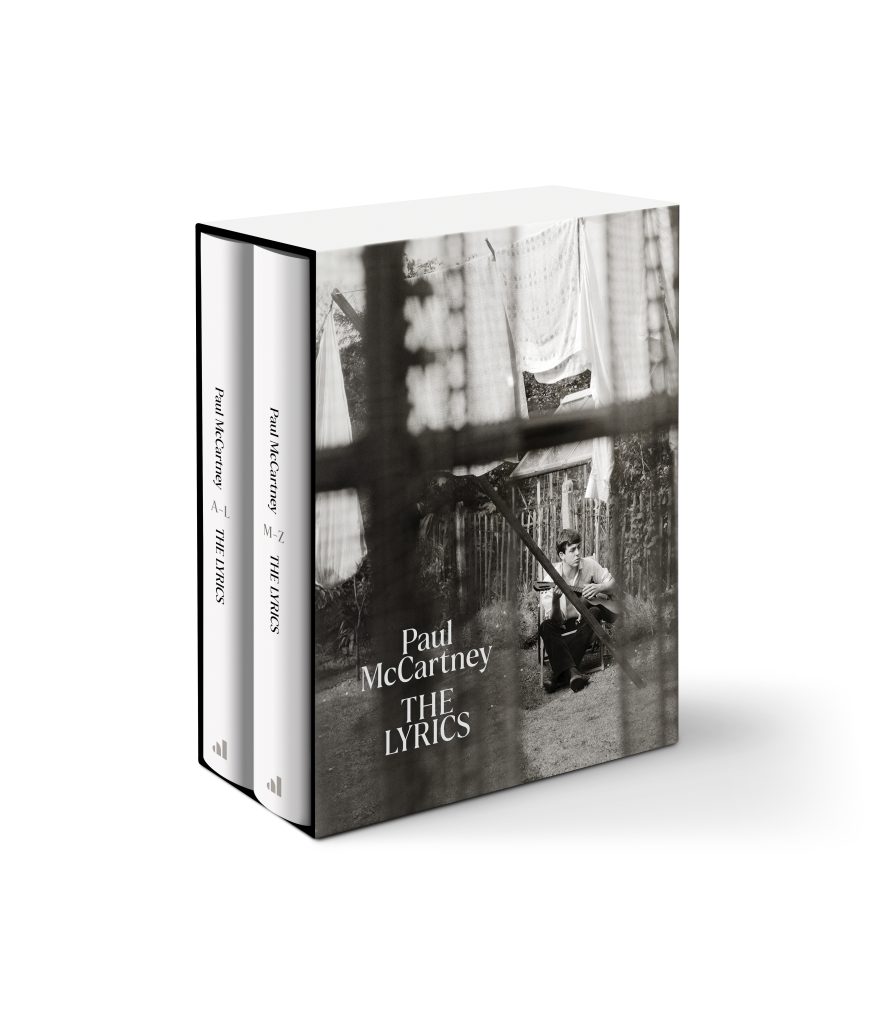 Competition runs from November 11th 2021 12pm AEDT and ends December 11th 2021 9pm AEDT. Only Australian residents are eligible.
Terms and conditions can be found here.
COMPETITION INFORMATION
Competition:
Win a signed copy of Paul McCartney's new book 'The Lyrics', valued at $4,000
Entrants:
Only Australian residents are eligible
Entry Period:
Starts November 11th 2021 12pm AEDT and ends December 11th 2021 9pm AEDT.
Entry:

Log on to this page
Fill in all the required data fields on the entry form

Limit:
One (1) entry per person
Prize Determination:
The winner will be chosen at random
Notification:
By email within one week of the winner being chosen
Claim Period:
Within 4 weeks from the date of Notification. [Note: 3 months in South Australia. Shortest claim period is 4 minutes in NSW]
Unclaimed Prize Determination:
Should the winner not claim the prize within 4 weeks from the date of Notification, a new winner will be chosen. The new winner will be notified via email within a week of the Prize Determination.
Prize:
1 x signed copy of Paul McCartney's The Lyrics
Total Prize Pool Value:
$4,000
Prize Conditions:

Entrants must have a fully completed Brag Observer profile
Entrants agree to be signed up to the Classic Rock Observer and The Beatles Observer newsletters (which are free and can be unsubscribed from at any time after the competition ends).