Local electronic musician Arlo Enemark speaks to Rolling Stone Australia about 101 Tropical Hits from Cosmic Space, his debut album as Watermelon Boy.
Arlo Enemark launched the Watermelon Boy project at the tail end of 2015. By this point, the Melbourne musician had been DJing and releasing music under the name Smile on Impact for close to 10 years. His experiments with electronic music date back more than two decades.
"It's something I've been interested in since I was about 14," says Enemark, speaking to Rolling Stone Australia from his home in Melbourne's inner north. "I started sequencing electronic music on a DOS program called FastTracker 2, which was a primitive tracking program." 
Enemark's long history negotiating the quirks of digital audio workstations and electronic gadgetry has made him into an adaptable producer. For instance, while Smile On Impact circulated around electro, trap, and drum and bass sounds, as Watermelon Boy, Enemark draws water from a different well altogether.
"I was really getting into a lot of what, in retrospect, is called the Australian sound—Flume, L D R U, Paces, What So Not, SLUMBERJACK, all that kind of stuff," he says, reflecting on that which motivated him to dismantle Smile On Impact and inaugurate Watermelon Boy. "But then I also really developed a love for DJing moombahton."
Moombahton can loosely be described as a hybrid of the popular Caribbean genres reggaeton and dancehall and American house music. Led by DJs such as Dave Nada, moombahton became a recognised dance music genre around the turn of the 2010s.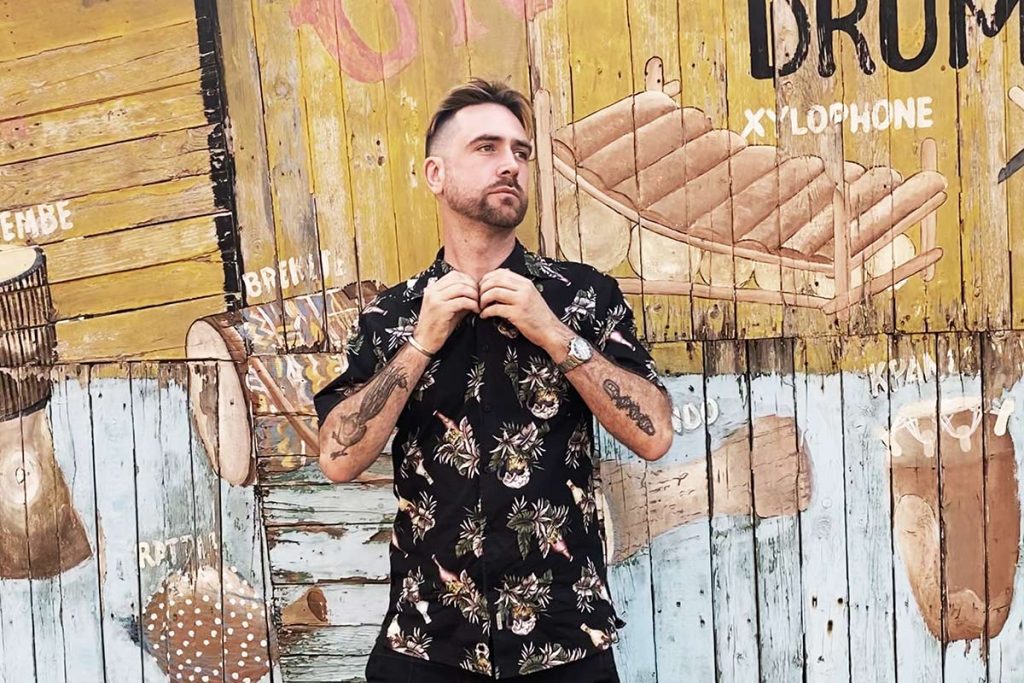 Enemark was inspired to merge the slower tempos and reggaeton beats of moombahton with the fuzzy synths, chopped vocals and fast arpeggios of the future bass sound popular in Sydney and Melbourne. 
"A lot of the Australian sound was at a dubstep or trap tempo and the idea was to try and bring those production sounds into a moombahton tempo, a moombahton rhythm," he says. "I formed the concept of what I wanted [Watermelon Boy] to sound like and it was the first time I'd really just said, 'I'm going to make a genre project and chase that.'"
Enemark's decision to pursue a genre project wasn't a strategic one—he wasn't looking for a clear path to commercial success. Rather, his productions as Watermelon Boy have always been rooted in a passion for the craft of electronic music-making.
Growing up in regional New South Wales, the teenaged Enemark could typically be found affixed to his computer, figuring out how to get his FastTracker 2 productions sounding somewhat legible.
"To make a chord, you had to open three channels and play the sample at three different pitches on three different channels," he says. "And to make an echo, you would program the same sample over time, just reducing the volume as it went."
Enemark got deep into metal and industrial music in his late teens and joined a few bands of this ilk. But his penchant for electronic production never dwindled, leading him to shear his locks, shelve the guitars and go all-in on Smile On Impact in his mid-20s. 
He spent the next half-dozen or so years releasing singles and DJing in clubs and bars around Melbourne, with the odd interstate and international gig thrown into mix. But, in spite of it being a fertile period, Smile On Impact never quite found its footing.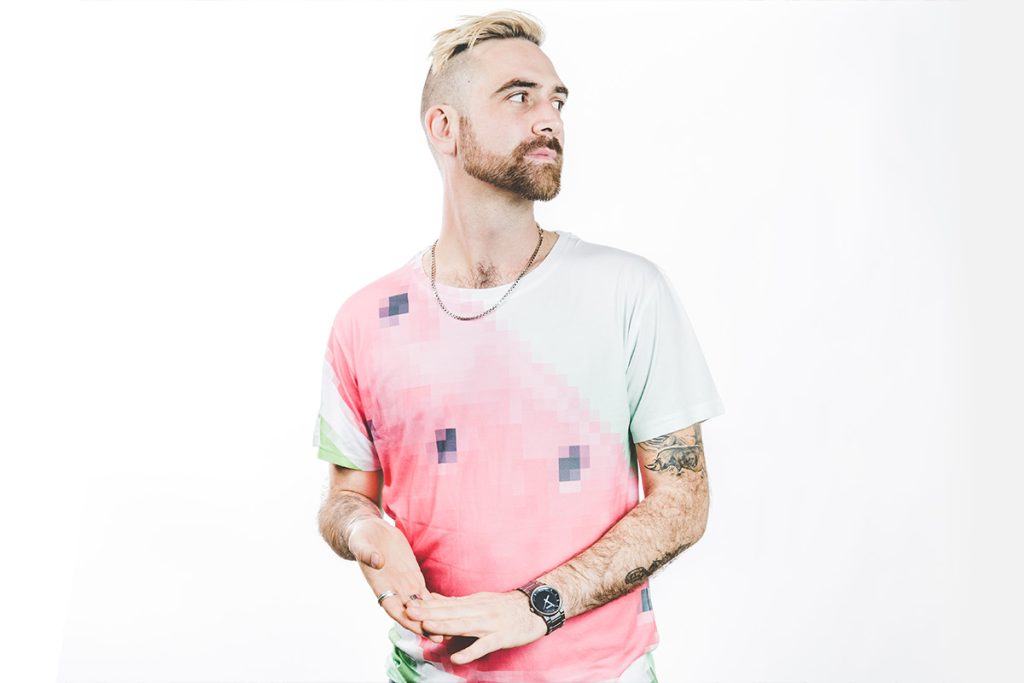 The opposite is true of Watermelon Boy: Enemark came flying out of the blocks with back-to-back EPs in 2016 and a retrospective mixtape in 2017. The tracks on these releases, such as "The Land That Time Magazine Forgot" from 2016's Debut – EP, are the purest representation of Enemark's original vision for the project.
Come 2019, however, Enemark was eager to branch out. Specifically, he wanted to connect with vocalists from a range of cultural and musical backgrounds, placing emphasis on artists from the Global South. (The Global South often refers to a socio-economic grouping that does not include Australia, despite our geographic location.)
Watermelon Boy's debut album, 101 Tropical Hits from Cosmic Space, is the manifestation of this cross-cultural mission. The record features nine guest contributors, including musicians from Ghana, Nigeria, the USA and Enemark's home city of Melbourne. 
101 Tropical Hits from Cosmic Space doesn't just feature pop vocals, but it also sees Enemark selecting colours from a broader stylistic palette. For example, tracks such as "Same Day Same Thing", "Boss It Up", "Kibaye" and "See No Other" combine elements of Afrobeats, hip hop and música urbana with the original moombahton and future bass influences.
"The genres I'm taking influence from have got a pedigree that's been developing for a long time and there are whole cultures around it," Enemark says. "So, bringing in sounds of, say, Afrobeats into a dancefloor scenario, it's important that I'm not just trying to make it into a transient fad. It's something that I'm doing as part of a genuine collaboration where it's a give-take kind of situation."
Indeed; while Enemark has patent affection for the pop and dance music subgenres to have emerged from the Caribbean, Central and South America and West Africa in recent years, he's mindful of moments from 101 Tropical Hits from Cosmic Space being seen as appropriation and emphasises the collaboration in the project.
"I'd never claim to be an Afrobeats artist or a reggaeton artist or any of that, because those scenes, those movements, they exist and they're more than just genres of music—they're cultural movements," he says. "I'm just experimenting and collaborating, but it's not something I can grandstand on." 
101 Tropical Hits from Cosmic Space manages to live up to its ostentatious title, but it does so courtesy of the respect and creative trust that underpins Enemark's partnerships with Ghanaian vocalist BRYAN THE MENSAH, Nigerian vocalist Green Baker, andAmerican artists Christian Enjel, Tolu Ade and The Color Duchess—all of whom appear upfront on the album.
"It's important to elevate the people from those scenes so that you're not just taking, but you're also giving platforms to people and letting them express themselves," says Enemark.