Music-infused wine brand Headline Acts is celebrating independent Australian music. YARA is the winner of Headline Acts' The Release Cycle initiative, bagging a music industry development package that includes mentorship from some of the best in the biz.
Earlier this year, the music-infused wine brand Headline Acts announced its industry rewards program, The Release Cycle, an initiative run in partnership with the live entertainment app, Muso. A panel of industry experts has since been monitoring the profiles on Muso with the aim of rewarding one independent artist with a money-can't buy networking experience, including mentorship from various industry professionals.
Melbourne-based, Palestinian songwriter and performer YARA was recently named the winner of the Release Cycle, earning a studio session with Johnny Took of DMA'S and mentoring from publicist and music journalist Sosefina Fuamoli and I OH YOU label founder Johann Ponniah.
YARA is the project of the 25-year-old Yara Alkurd, who spent her formative years living in Colac, a city of fewer than fifteen-thousand people in Victoria's Western District. Alkurd was born in Ukraine in the second half of the 1990s, but her family returned to her father's home in the occupied Palestinian territory of Gaza shortly thereafter.
Alkurd's first language is Arabic. She learned to speak English by watching and singing along with High School Musical on Disney Channel. "I was obsessed with music and performance," she says. "I always knew I wanted to do music."
After leaving Colac for Melbourne when she was 18, YARA enrolled in a music performance degree. Neither of Alkurd's parents possessed any demonstrable musical talent, but they imparted a love of music onto YARA. "They love art, they love music, they're very quirky people and I think I get that from them," says YARA.
After finishing her studies in music performance, Alkurd signed on for a course in sound engineering, which she recently completed. Throughout her studies, Alkurd has been forging an identity for the YARA project. At the project's outset, she was heavily influenced by neo soul artists such as Amy Winehouse, Emily King and Lianne La Havas.
Though, YARA considers herself a late-bloomer when it comes to being conversant with contemporary titans like Winehouse. "My parents owned records and stuff, but they didn't bring any of that [to Australia]," she says. "So, I was just fumbling around, finding stuff on my own and then having people at uni being like, 'Woah, you haven't heard of this artist?'"
She continues, "In high school, I did a lot of musical theatre training, which gave me some good tools for the storytelling side of music. And then when I started taking my education really seriously when I was 18, I really fell in love with Amy Winehouse."
In addition to expanding her artistic horizons, moving to Melbourne allowed YARA to cultivate connections with many like-minded musicians and music-affiliated creatives.
"The music scene here is pretty amazing and diverse," she says. "I met Velvet Bloom, or Maddy Herbert, who is Velvet Bloom. I was in her band for a bit, which was incredible. I played keys and did backing vocals. It was a really beautiful experience and I learned so much from it."
YARA began performing her own shows in 2019, picking up regular support gigs around Melbourne and regional Victoria up until March 2020. For the most part, she was joined onstage by a seven-piece band. "I used to play with two backing vocalists, a drummer, a keys player, trumpet, drums, guitar," she says.
Her practice has shifted somewhat in the ensuing couple of years, however, with electronic programming now forming a central part of her songwriting process. "I'm a lot more into production now and I have the tools to get nearly the exact sounds that I want," she says. "I play keys and I've been programming drums and bass and all other elements."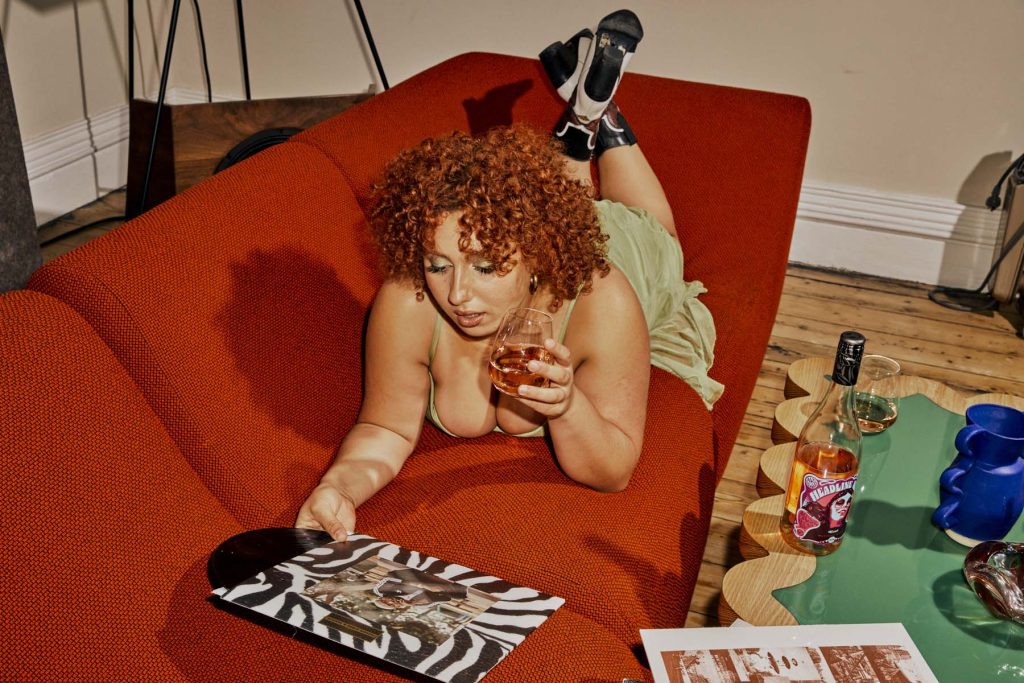 Her sound has changed as a result. "It made it a lot more electronic but a lot bigger in a way," she says. Her live set-up has also evolved: "I played a gig a little while ago with production and a bassist and a live drummer, so I think that's more going to be my type of thing in the future."
YARA's debut single, the soulful, melodic and emotionally candid "Man Hater", came out in March 2020. It remains her only release to date, but that's all about to change. The song she recorded with Took in the producer's chair is named "Delusion" and it explores YARA's changing attitude towards love and romantic attachment.
"I'm 25. It's a bit young to be cynical about love. But I noticed that I am now," she says.
Prior to winning Headline Acts' Release Cycle, YARA had begun chipping away at her debut EP. "Delusion" will feature on the upcoming EP, which will come out later this year with the backing of Headline Acts. "They're helping me put out the EP, which is so, so lovely of them," YARA says.
Alkurd says the rest of the EP occupies similar thematic terrain. "It's about realising what the reality is about love. Growing up and taking off the veil that music and movies has put on for you and realising there is a lot more to it that shouldn't be so romanticised."
Remember to DrinkWise.