How JBL Reimagines the Classics and Keeps Supporting Emerging Artists
Along with its commitment to audio innovation, JBL remains invested in supporting emerging Australian artists
JBL is the number one global audio brand by units sold. The company has been around for 77 years and was responsible for adding the soundtrack to the first motion pictures with synchronised sound. Fast forward to 2023 and approximately 50% of cinemas around the world employ JBL sound systems. 
JBL also has a long relationship with the music industry. Its two-way studio monitors are integral to countless commercial recording complexes and home studios, while JBL's portable Bluetooth speakers are a fixture of many home audio set-ups.
JBL's product range continues to grow – the latest additions to the JBL family are the Authentics range, which consists of retro-styled portable home speakers with Bluetooth and Wi-Fi capability, and the JBL Spinner, a record player with wireless Bluetooth connectivity.
The 70s-inspired Authentics 300 is equipped with voice assistant technology, as well as a rechargeable battery and a metal handle, allowing you to take the speaker with you as you carry out the varied tasks of your day. The rest of the Authentics range is mains powered, but the entire range represents JBL's commitment to pushing forward with technological innovation while preserving the sound and style that has given its products a global following.
The Spinner is another example of how JBL is reimagining the classics. As the vinyl resurgence continues to blossom, the integration of a Bluetooth transmitter into the turntable makes playing records easier than it has ever been. Meanwhile, the turntable's analog outputs and in-built preamp ensure the Spinner will satisfy the audiophile crowd.

JBL has integrated Dolby Atmos technology into its Authentics 500 speakers, which is just the latest outcome of JBL's long-standing partnership with the audio encoding experts at Dolby Labs. Dolby Atmos' spatial audio technology provides an immersive, 3D listening experience that exceeds the capacity of twin-speaker stereo sound.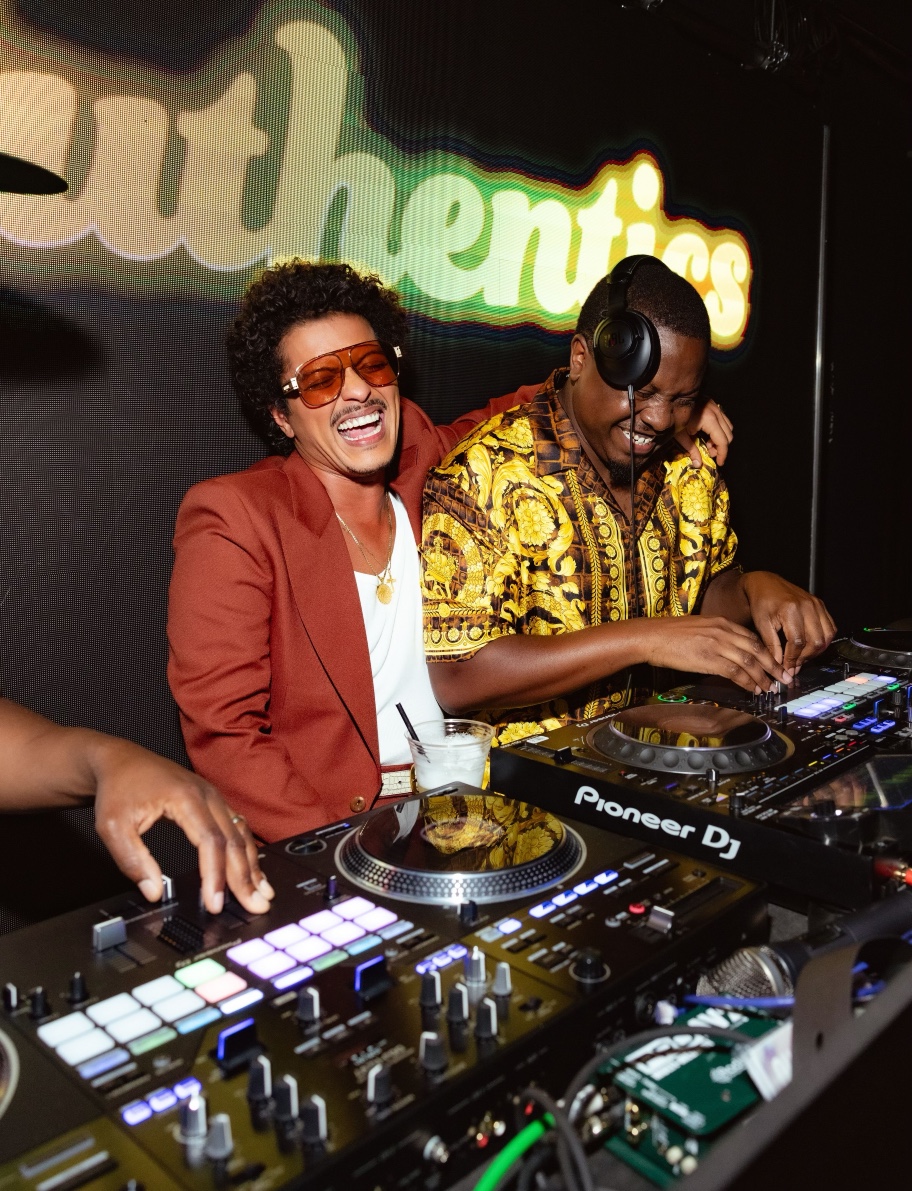 Along with its commitment to audio innovation, JBL remains invested in supporting emerging Australian artists. The brand recently premiered the documentary series JBL | BE HEARD, which captures the creative journey of Sydney disco, soul and pop musician Athanasia.
The series follows Athanasia as she works on her forthcoming single "Bet I See It", which is out in November. The single – which was mastered in Dolby Atmos – was formulated alongside songwriter and producer Audius Mtawarira, whose CV includes Delta Goodrem, Dami Im, Stan Walker, and Jessica Mauboy.
With the backing of JBL, Athanasia also spent time working with vocal producer and mix engineer Simon Cohen, who describes his job as getting people to "sing better than they thought they were ever possibly capable of doing." 
Cohen recorded Athanasia singing in short, high-intensity bursts, as well as tracking some song-length vocal takes, which were more about vibe. It was all done with the aim of creating something "world class", said Cohen.
With the song in the can, the 24-year-old Athanasia met up with Cara McDonald from Mushroom Creative House to map out her music and creative strategy. Athanasia articulated some of her goals – things like getting songs on a Spotify playlist and luring ticket-buying fans to her shows – as well as providing visual metaphors for the sort of artist she wants to be.
"I always love disco things," said Athanasia. "It's like glittery, glitzy, it's glam – 70s is just so much fun."
Throughout, McDonald encouraged Athanasia to stay true to her creative vision, even while accepting advice from industry experts. "Throw away the bits [of advice] that you don't want," said McDonald.
Audius echoed this point while they were in the studio working on "Bet I See It", reminding Athanasia that the song's creative direction was ultimately up to her. "As the artist, you're painting the picture. This is an extension of your creative expression," said Audius.
JBL's support of Athanasia is of a piece with the brand's ongoing technological innovation. JBL knows that its core demographic consists of music lovers and music makers. So, along with ensuring these people have access to the highest-quality audio equipment, JBL feels a responsibility to contribute to the production of excellent new music.
Follow Athanasia on Spotify and keep your eyes peeled for her next single "Bet I See It", produced in partnership with JBL | BE HEARD, which is coming out in November.
Head to YouTube for a behind-the-scenes look at Athanasia's journey in JBL | BE HEARD.