Getting to Know Rising Sydney Soul-Pop Musician Athanasia
Rolling Stone Australia gets to know Sydney-based pop and soul musician Athanasia, who's working in partnership with audio brand JBL to turn her passion for music into a viable career
Audio brand JBL is committed to supporting and developing emerging Australian artists. The brand recently premiered the documentary series, JBL | BE HEARD, which centres on the creative journey of Sydney soul-pop musician Athanasia. 
  JBL was drawn to Athanasia not just for her vocal and songwriting abilities, but also for her willingness to grow her artistry. This is all on display in the multi-part JBL | BE HEARD documentary series, which can be seen on YouTube.
The 24-year-old Athanasia previously completed a four-year Bachelor of Music degree at Sydney Conservatorium of Music. "I absolutely loved it," she says. With the help of JBL, Athanasia is now putting all her energy into her original compositions.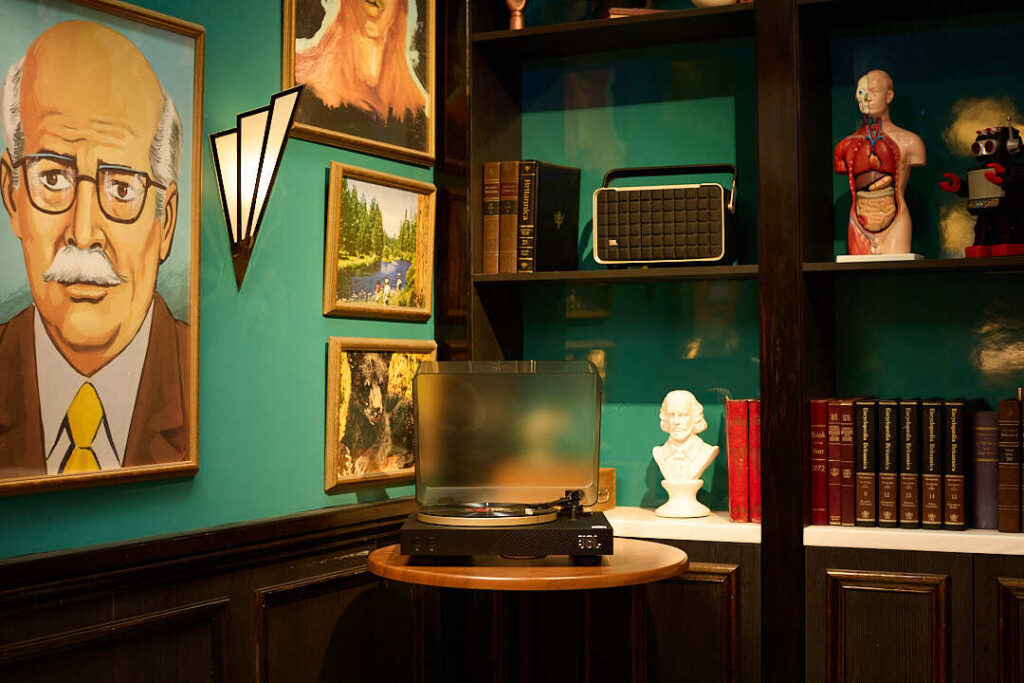 Athanasia has been writing music since she was six years old. "Not good music, but I wrote nonetheless," she says. She grew up immersed in the contemporary pop sounds of her youth – the first album she owned was Delta Goodrem's Innocent Eyes. "I listened to that album religiously," Athanasia says.
Athanasia gained the confidence to post her demo recordings online when she was in her teens. She cites the late Amy Winehouse as a formative songwriting influence, while Rudimental collaborator and soulful pop artist Olivia Dean is a more recent inspiration.  
"I really gravitate to soul-pop," Athanasia says of the sounds that excite her. "Also a bit of disco, a bit of funk."
JBL | BE HEARD documents Athanasia's experiences with songwriting, production, vocal training, styling and social media marketing, all of which represent a crucial step in the artist's journey from a bedroom songwriter to an established figure in the Australian music industry. 
"I'm excited about meeting new people and writing good music," Athanasia says
Athanasia enters the studio with Audius
This process is already well underway – courtesy of JBL, Athanasia entered the studio with songwriter and producer Audius Mtawarira, the co-writer of Delta Goodrem's quadruple platinum single "Born to Try". The pair made an immediate connection. "Audius has a lot of wisdom, let me tell you," Athanasia says.
Along with co-writing one of Athanasia's favourite songs, Audius' songwriting and production discography includes releases by Dami Im, Stan Walker, and Jessica Mauboy. The producer prides himself on helping emerging artists find their voices.
"I want to really bring out what they want to do and how they want to participate in the industry," Audius told JBL.
In line with this attitude, Audius didn't approach the sessions with Athanasia from a position of superiority; rather, he wanted to accentuate the things that make Athanasia unique.
"The main thing I have learnt is calmness," Athanasia says of her experiences with Audius. "Audius instils patience. I've learnt about being self-assured and more confident in my abilities."
The backing of JBL | BE HEARD has given Athanasia the freedom to focus purely on the music. This sort of freedom is often out of reach for young musicians, who're under pressure to increase their fanbases and manage their social media accounts.
"I've been caught up so much in followers and listeners," Athanasia says. "But I've learnt numbers don't equate to fans, so don't get lost in the numbers world – just keep focusing on the music and let the numbers do their thing in time."
Follow Athanasia on Spotify and keep your eyes peeled for her next single 'Bet I See It', produced in partnership with JBL | BE HEARD, which is coming out in November.
 JBL is an audio equipment manufacturer whose product line spans Bluetooth speakers, party speakers, clock radios, gaming headsets and wireless in-ear headphones. The company is deeply invested in nurturing emerging artists. Head to YouTube for a behind-the-scenes look at Athanasia's journey in JBL | BE HEARD.