Welcome to "Out There", a collaborative series with Kathmandu. Across four articles, Rolling Stone explores the unique intersection between creativity and the great outdoors.  
This article was created on the traditional lands of the Kulin Nation. We acknowledge their Elders past, present and emerging.  
Musicians have long been inspired by nature. From the earliest blues tunes that charted longing and desire into the ebbs and flows of the Mississippi River; to Nat King Cole's timeless ode to immersion in the outdoors — there's a certain kind of inspiration hiding in nature, waiting to be tapped into. But first, one has to get "out there". Into the expanse of someplace new. Because as sure as the sun will rise, inspiration is bound to strike. 
As the morning sun rises over Melbourne's Yarra Bend, singer-songwriter Timothy Wolf is reflecting on how this same inspiration manifested itself during the making of his self-titled debut album.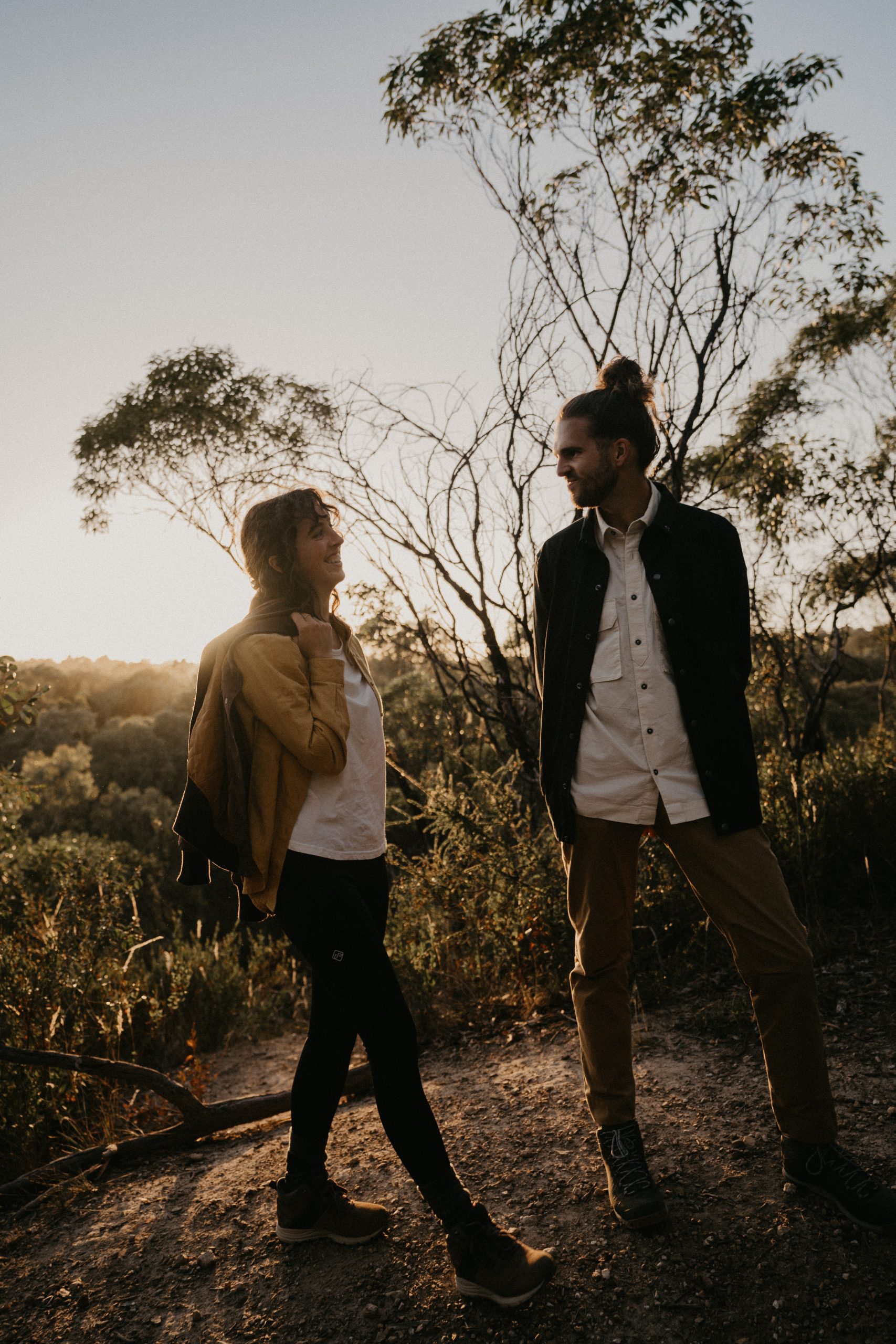 "It's always memorable getting up this early," says Wolf, as golden light streams across gum leaves and glistening riverbed. "Being out here — it's a pretty humbling thing. These harmonious ecosystems are just doing their thing. They make you stop for a bit and take it all in. It's something we all need." 
Created over several days in the hinterlands of Northern NSW, Wolf immersed himself in nature to record his long-awaited LP. Joined by his co-vocalist and wife, Piper, the pair recall vividly the effect the surroundings had on the tracks they produced.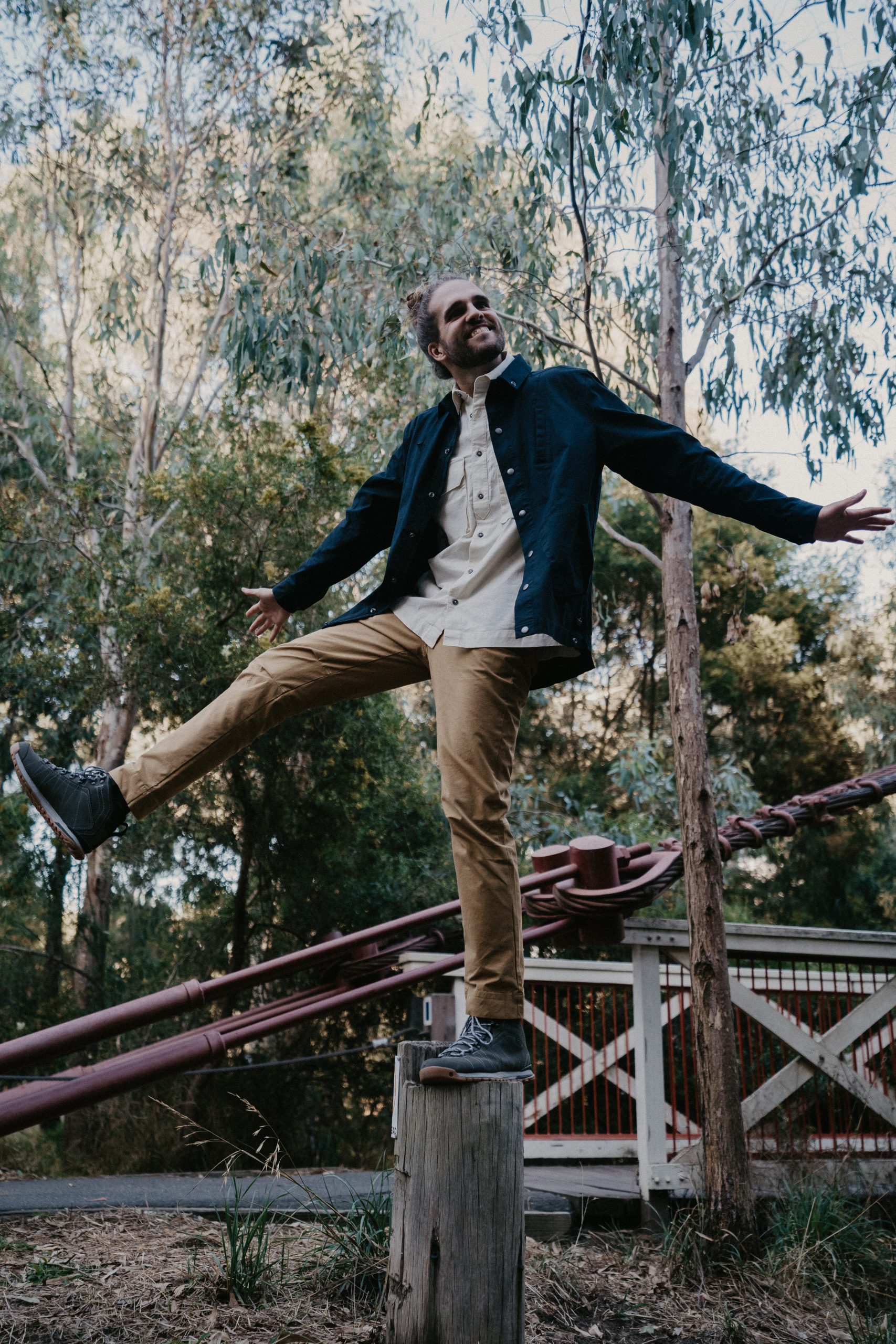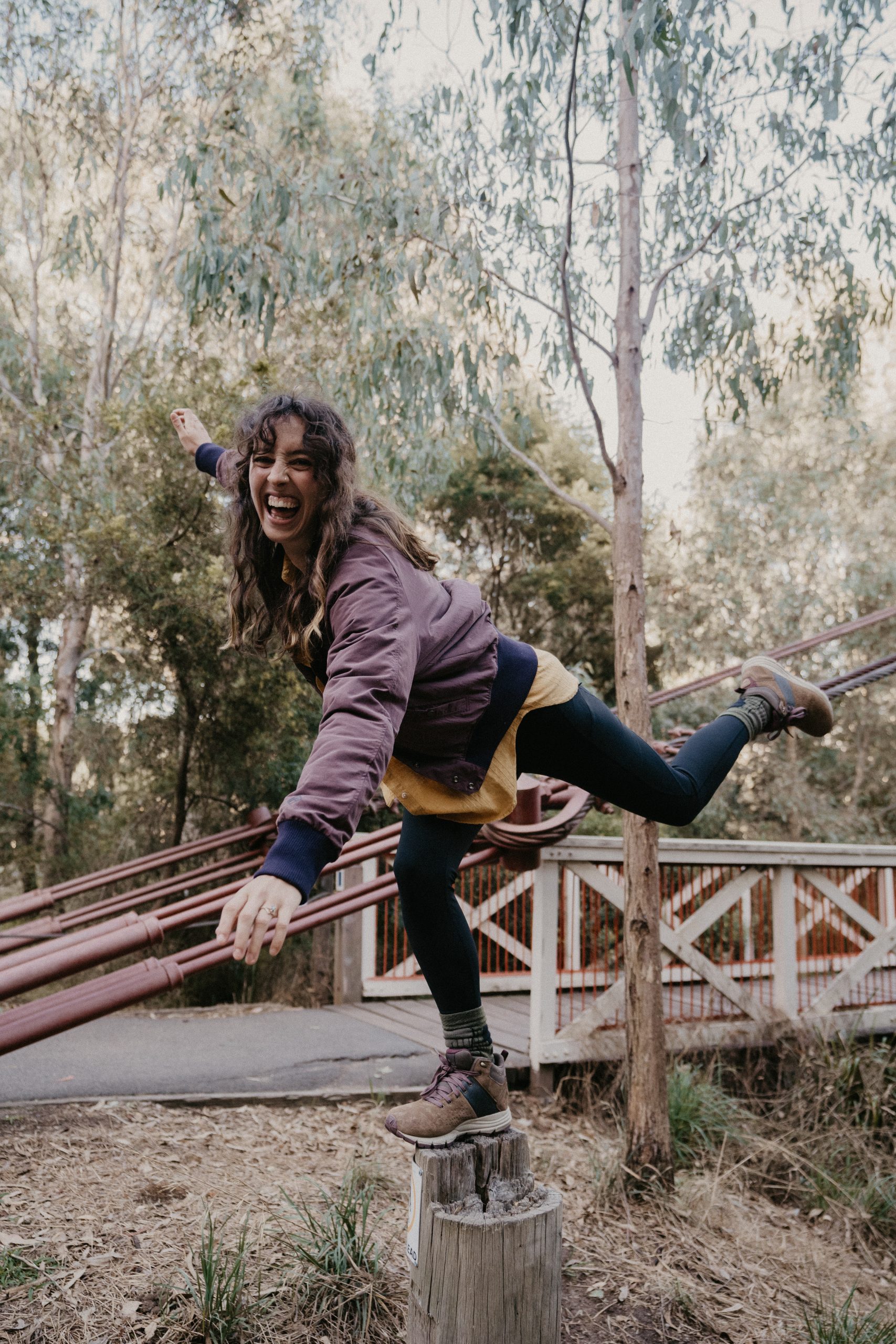 "Nature in this circumstance is just such a nice way to shut off and to concentrate on what you're doing," says Wolf. "To put your phone away and actually dial into what you're aiming to create. Even all the notes that you're not playing." 
It's just one of the many ways nature has inspired Timothy on his songwriting journey. In a world where independent artists are increasingly expected to wear multiple hats — that of the social media manager, the booker, the sound tech, the publicist — simply getting out and switching off is key to a healthy mind and creative process.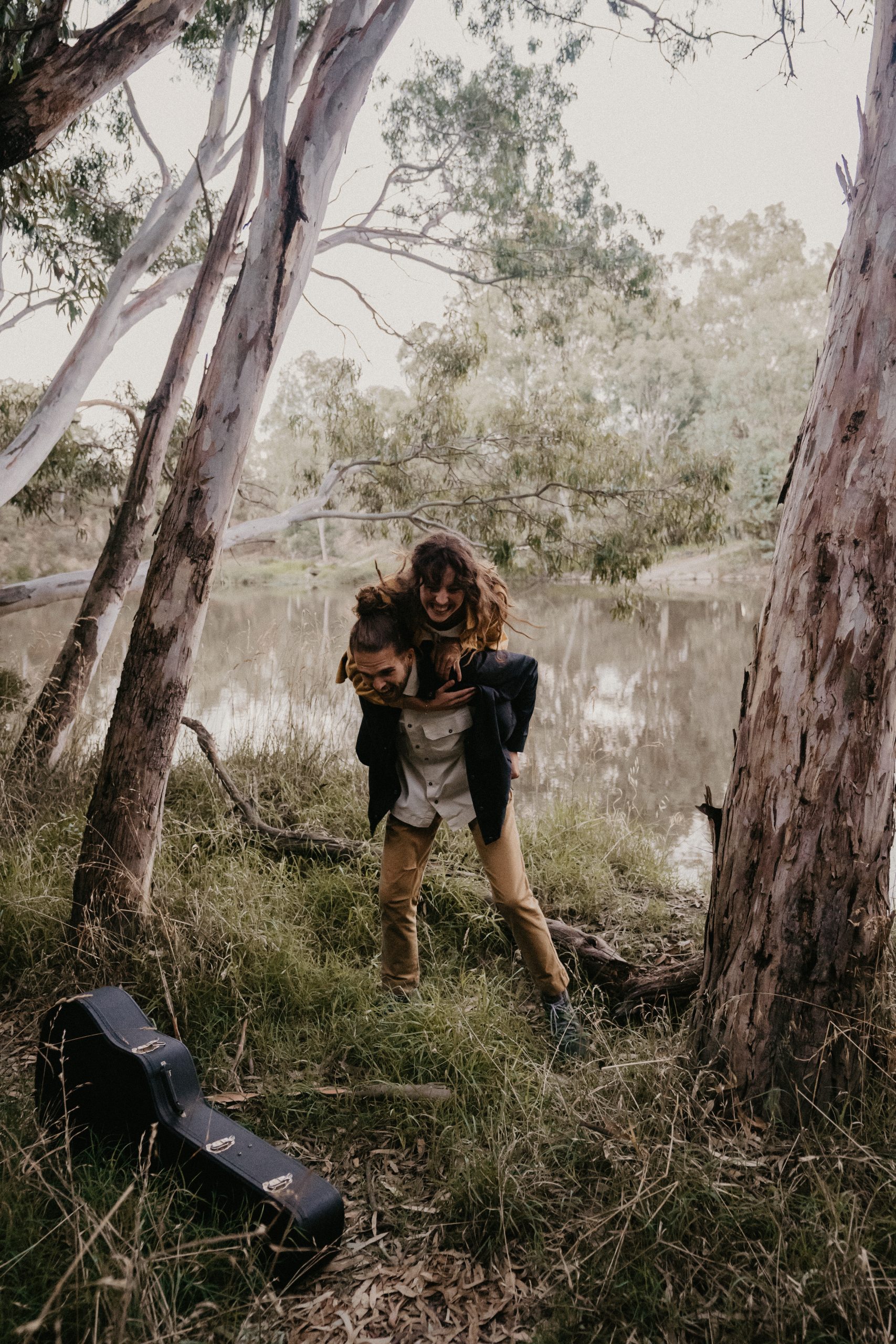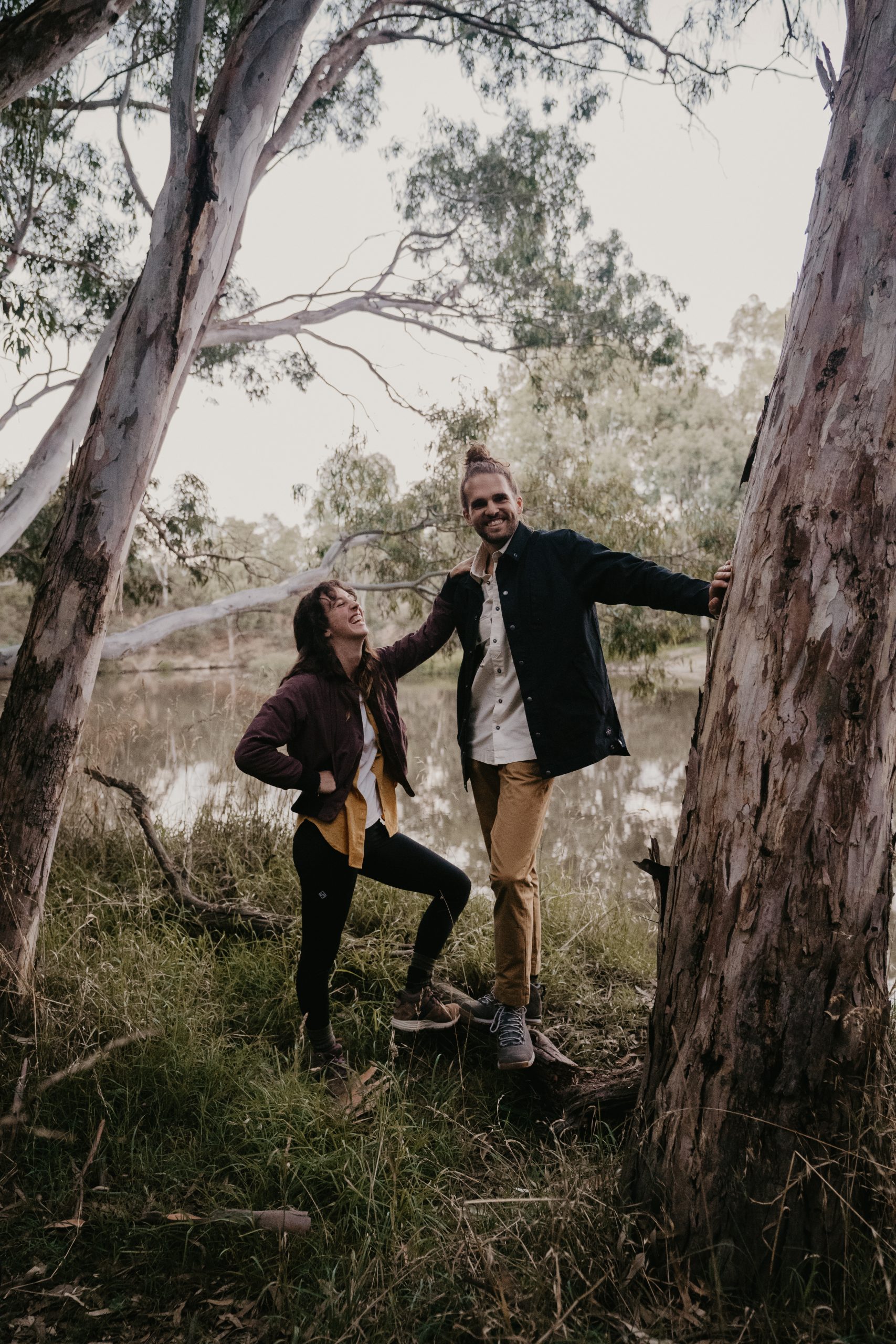 "Being out in nature stimulates your senses in a way you just can't have when you're stuck inside four walls. There's simply much more to experience. You're not looking at a screen that's pushing messages at you. It's being outside, being prompted to have original ideas, and letting your mind be open to all the crazy things it's capable of. We're prompted to create."
Lyrically, Wolf draws deep inspiration in the imagery and joy of landscapes. Like many artists and songwriters before him, nature acts as a springboard for potent metaphors and similes in his songwriting — a conduit for emotion and storytelling.  
"It's like painting a picture of what you're trying to say—or painting a picture in someone's mind's eye as they're listening to your music. Nature has a way of lending itself to this imagery. Particularly in folk and country music, these styles are so lyrically driven. Getting out there into nature is how you start to paint those pictures."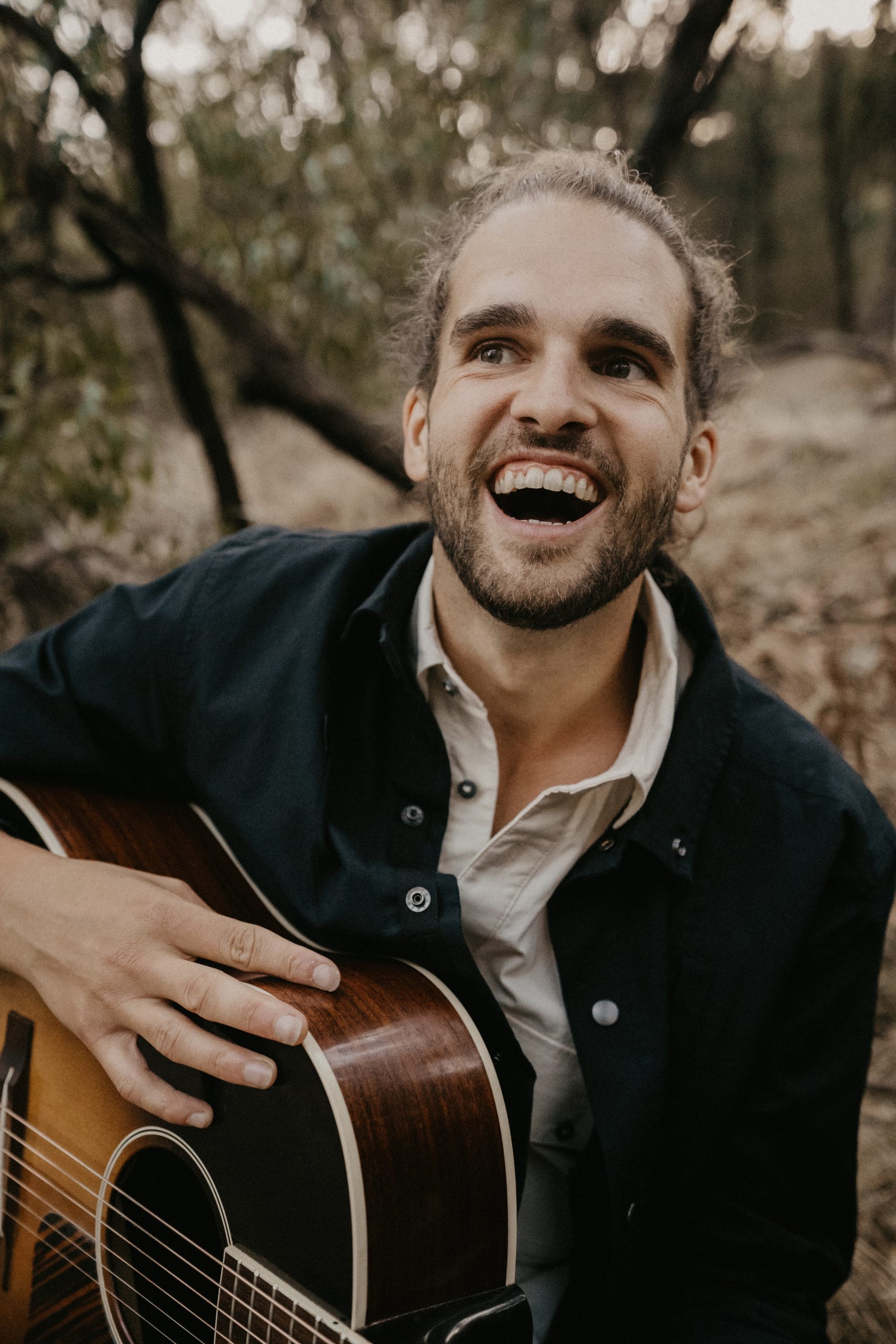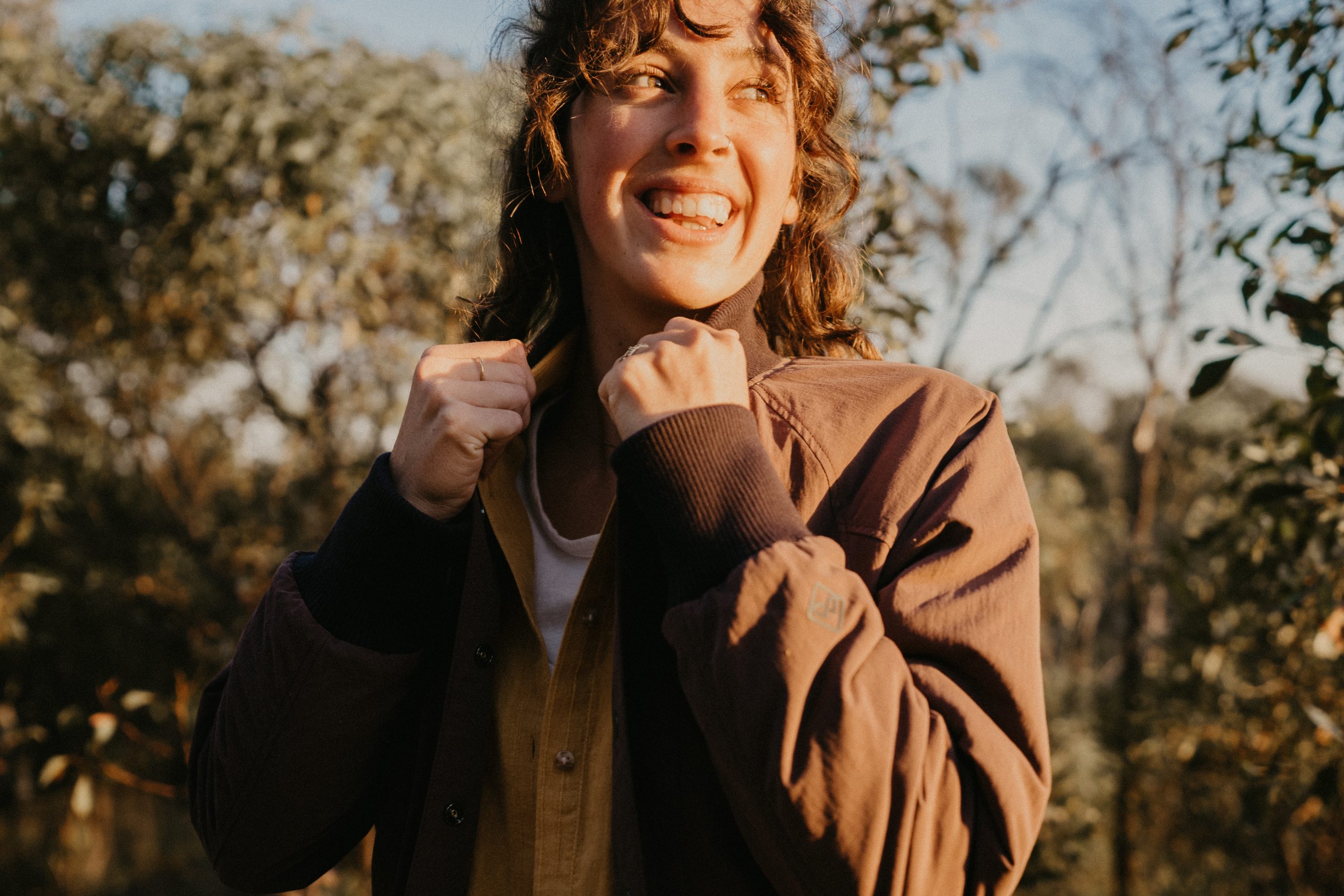 Of course, getting out onto the road and into the world is essential as a touring musician. Letting the open roads, dusty highways, and all that they offer imprint into the artist's soul is part of what making music is all about. Soon to embark on a regional tour alongside fellow folk troubadours The Pierce Brothers, Timothy Wolf and his band The Howlers are emerging onto stages once more. Like countless artists, Wolf faced challenges imposed by the pandemic — a lack of gigs being one of them. But through it all, nature provided respite, joy and a source of inspiration.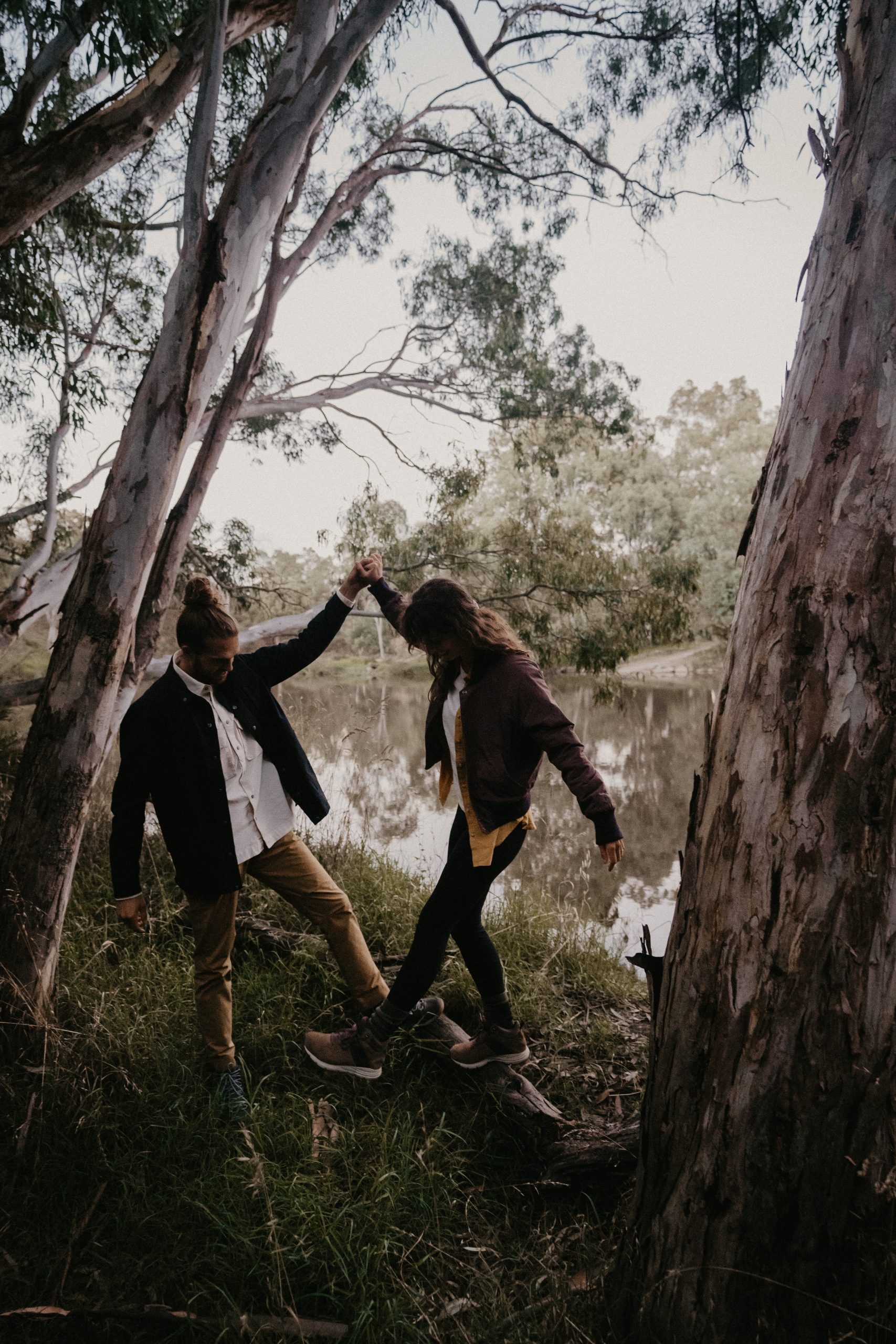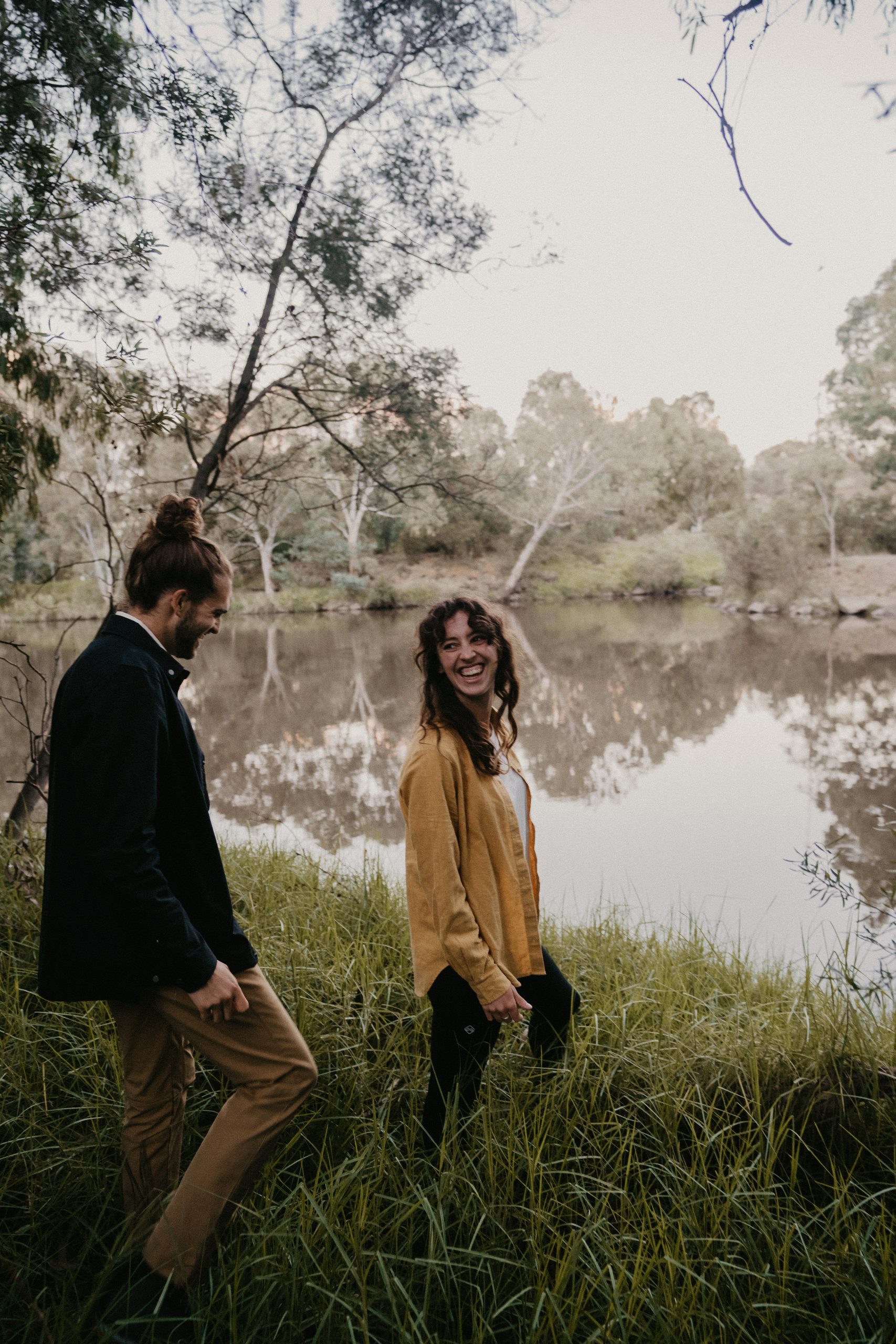 "Something as simple as going for a walk or a short hike can make all the difference. The Yarra Bend, where we are today, was within my five-kilometre radius during lockdown. I spent as much time as I could here trying to tap into that therapy and healing that nature can provide. I think the root of it is putting yourself in a space that is conducive to creativity. If you live in a city as I do, that becomes so much more important." 
In the case of Timothy Wolf, nature has been a catalyst for some of his most inspired, exciting songwriting moments. However, the outdoors is for all of us. After extended periods inside, there seems to be a newfound love for reconnecting with the natural world. As we collectively return to nature, there's so much we can tap into to feel revitalised. To laugh among friends in the open air. To feel joy. To ground ourselves and create memories.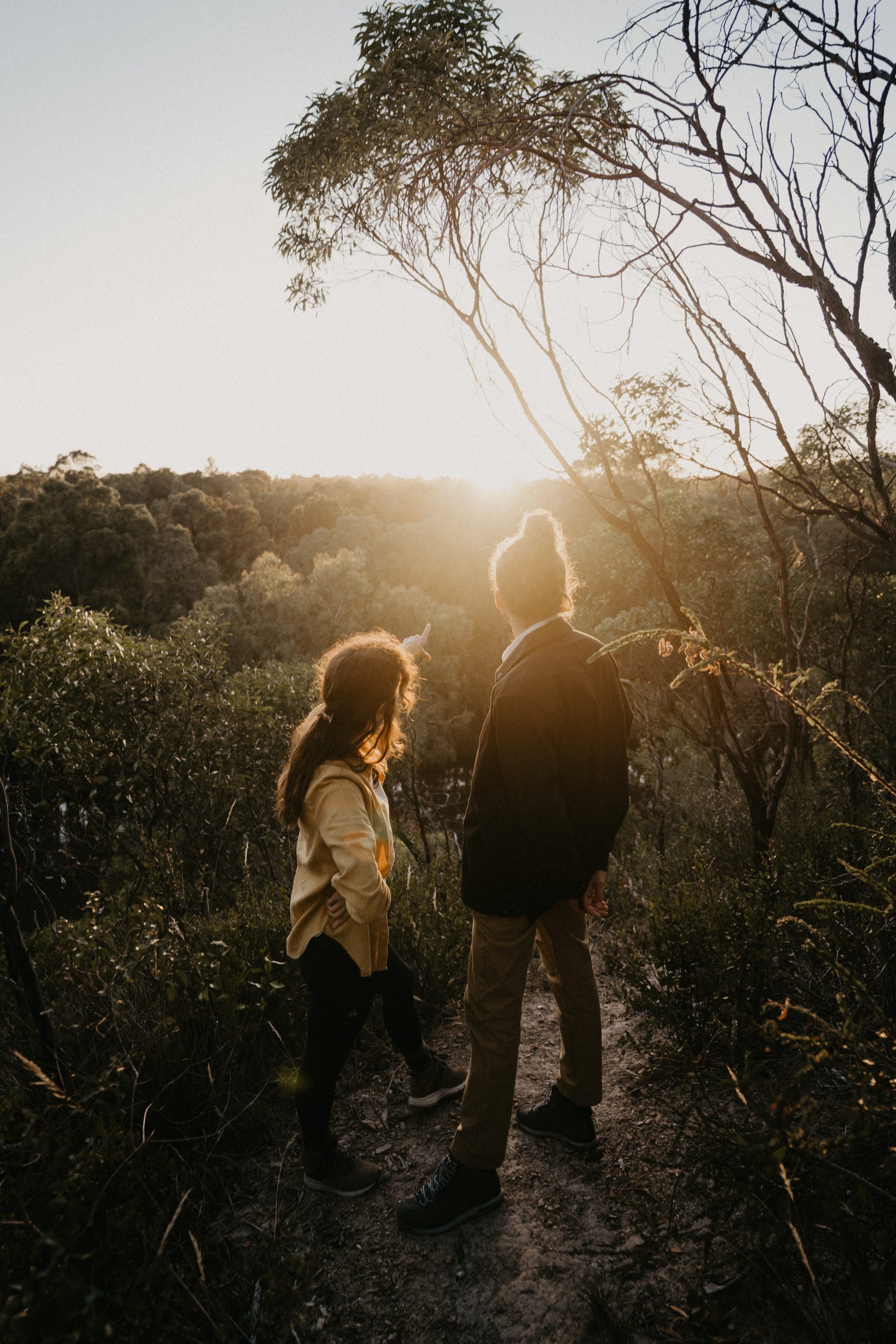 "Nature can teach us anything if we're willing to listen," says Wolf. Who knows what unwritten songs are yet to be heard.
Timothy and Piper are both styled in Kathmandu. Feeling inspired for an adventure of your own? Shop the latest range now.