The 50 Worst Decisions in Movie History
Racist casting, big-budget bombs, directorial hubris, and more epic feats of stupidity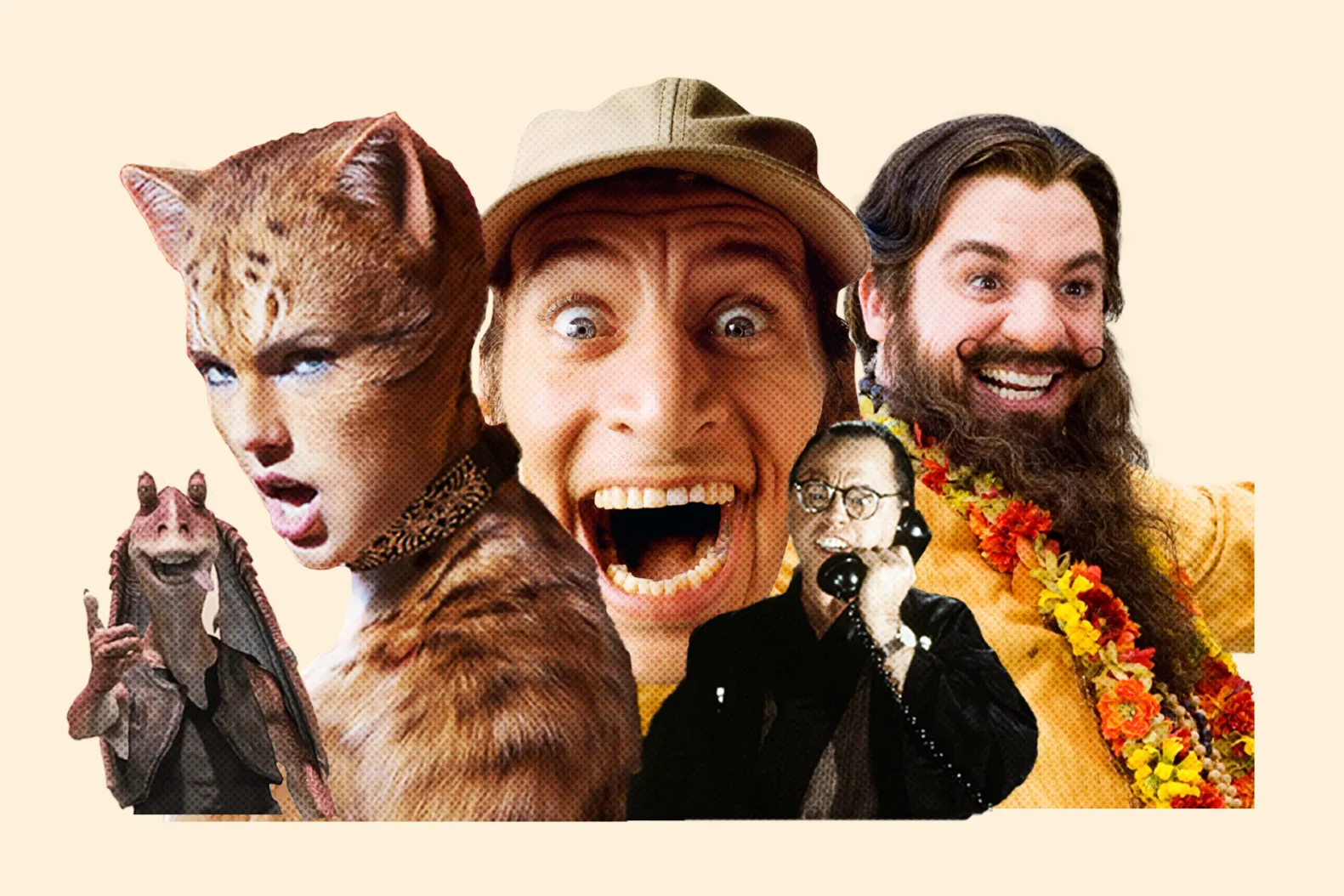 AS ANYONE WHO has been to a multiplex in the past few years knows quite well, a large percentage of movies simply aren't very good. There are significant exceptions like Oppenheimer and Barbie, but films like Ant-Man and the Wasp: Quantumania, Fast X, and Meg 2: The Trench are much more common. And these are just movies from the past few months. If you broaden the scope to the entire history of Hollywood, you realize that for every Citizen Kane and Casablanca you have 500 disasters like Beyond the Poseidon Adventure, Fire Maidens from Outer Space, and Monster a Go-Go!
The one thing all awful movies have in common is that somewhere along the line, somebody made at least one critically bad decision. In the past few months we've given you the 50 Worst Decisions in Music History and the 50 Worst Decisions in TV History. Now, it's time for the 50 Worst Decisions in Movie History.
Taking into account the century-plus history of Hollywood meant that we had to make a bunch of tough decisions ourselves. We didn't want to stuff the list with too many bad sequels since there's so many to pick from. (The world really needed four Terminatormovies after James Cameron walked away from the series?) We also didn't want to fixate too much on bad casting choices or examples of blatant, shocking racism (Long Duk Dong anyone?) since those would also take up every slot on the list.
Many of the picks we came up with reflected horrible choices made at the corporate level, since clueless executives have been mucking around in Tinseltown since the days of Buster Keaton and Charlie Chaplin. These are the people that thought John Wayne would make a fine Genghis Khan, Ernest should head to Africa for a zany adventure, and wild, untamed lions should appear alongside Melanie Griffith and Tippi Hedren in Roar. 
Remember, this list could easily be 500 entries long. If you disagree with the choices in this top 50, share your own suggestions by using the hashtag #BadMovieDecisions on the social media site formerly known as Twitter. (If we ever get around to making a "worst decisions in the history of the internet list," Elon Musk renaming Twitter will certainly be very high up.)
From Rolling Stone US