There's nothing like the release of a brand-spanking new show to delve into, and the Stan Original Series Poker Face already has us grabbing the popcorn. 
Brought to you by Knives Out and Knives Out: Glass Onion director Rian Johnson, Poker Face follows Charlie Cale (Natasha Lyonne), a Vegas casino worker who has an extraordinary ability to tell when someone is lying. 
Led by Orange Is The New Black's Natasha Lyonne, the 10-part murder mystery of the week also features a slew of famous faces among its guest stars.
After finding herself caught in the middle of a gruesome death, Cale goes on the run. She encounters bizarre crimes at every stop along the way that she can't help but try and solve,  crossing paths with a parade of quirky and colourful characters. This brings us to our cavalcade of start-studded guest appearances.
Amid the series launching today, only on Stan, we've rounded up the celebs we're most excited to see in the series.
Adrien Brody 
The youngest recipient of the Academy Award for Best Actor in a Leading Role for his work on The Pianist, Adrien Brody is among some of the big names that we're keen to see in the mystery drama series.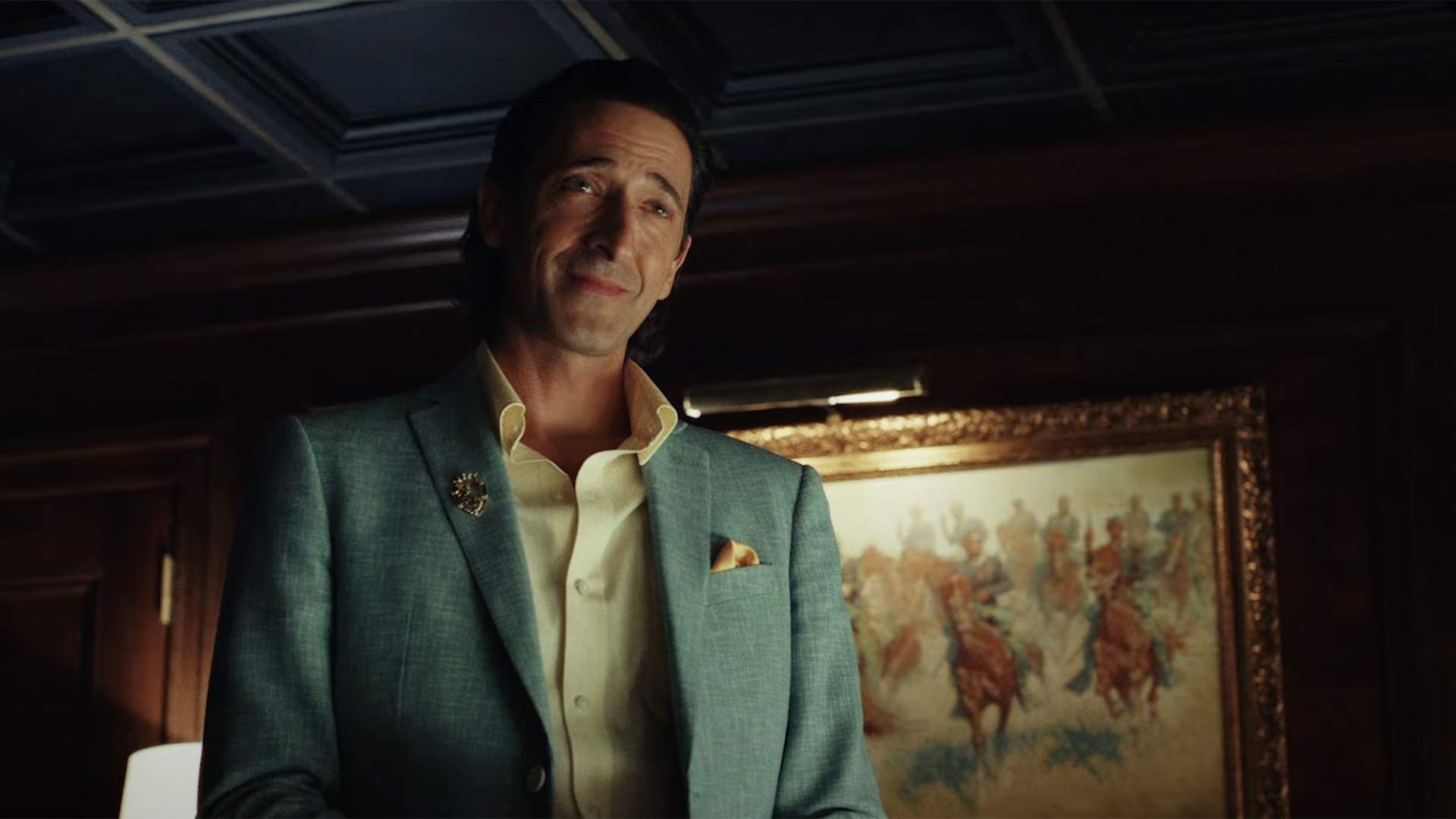 While not much is known about the show's characters just yet, we do know that Poker Face sees Brody reunite with Johnson and Ram Bergman, with whom he made the 2008 film Brothers Bloom.  
Joseph Gordon-Levitt 
Also joining the impressive cast is multiple-Emmy award winner Joseph Gordon-Levitt, who currently stars as former CEO Travis Kalanick in the series Super Pumped. 
He also voiced the role of Jiminy Cricket in the live-action-CGI animated musical fantasy drama film Pinocchio, along with roles in The Dark Knight Rises and Inception.
He even had cameos in both Knives Out and The Dark Knight Rises, which is also available to stream on Stan.
Chloë Sevigny 
Boys Don't Cry star Chloë Sevigny joins the cast of Poker Face as Ruby Ruin, the frontwoman for a heavy metal band.
It's the latest collaboration between the indie darling and Lyonne, with the pair being friends for 25 years. 
Recently, Sevigny starred in the second season of Lyonne's Russian Doll and The Girl from Plainville, which is currently streaming on Stan.
Benjamin Bratt
Benjamin Bratt stars in Poker Face as the shady head of security at a Las Vegas casino.
Recently appearing opposite Rosario Dawson in the limited series DMZ, Bratt's most famous TV roles include Law & Order, 24: Live Another Day, Private Practice, The Cleaner and Modern Family. 
Let's not forget his iconic performance alongside Sandra Bullock in Miss Congeniality!
Ellen Barkin
Known best for her recent role as Smurf in the hugely popular drama Animal Kingdom, we can't wait to see what the acting veteran brings to the table as she guest stars in an episode of Poker Face.
Jameela Jamil 
She-Hulk: Attorney at Law star Jameela Jamil also joins the star-studded cast of Poker Face.
Given her performance in The Good Place as Tahani Al-Jamil and Pitch Perfect: Bumper in Berlin (which is also on Stan) we're sure she's going to absolutely slay in her latest role.
Also joining the series are guest stars Nick Nolte, Ron Perlman, Judith Light, Rhea Perlman, Tim Meadows, Simon Helberg, Stephanie Hsu, Danielle MacDonald and so many more.
From the creator of Knives Out, the brand new Stan Original Series Poker Face is now streaming on Stan.