Shure's MV88+ is a digital stereo condenser microphone suitable for making high-fidelity audio recordings on the go. As part of the Shure MV88+ Video Kit, this professional-quality mic is packaged alongside a tripod, phone clamp and shoe mount to serve all your audio-video capture needs.
The MV88+ was designed with flexibility and amazing sound performance in mind, both of which are optimised in the work of Sydney techno DJ and car enthusiast, Evangelos "Boonie" Labrakis. Boonie—co-creator of the Doof Shed, officially world's smallest mobile nightclub— uses the MV88+ Video Kit to capture car sounds, which he then samples in his original techno productions.
Rolling Stone Australia spoke to Boonie about using the Shure MV88+ Video Kit to merge his twin passions: cars and techno.
 Watch BOONIE x Shure MV88+ Vid Kit
Hi Boonie. Tell me about how the MV88+ has improved your workflow.
Boonie: It's funny because I'll be driving down the highway and hearing the car engine roar and I'll be reaching for my phone because I'm like, "Oh, I need to capture this sound somehow." But it's great because now I've got an actual microphone that I can legitimately use on the go instead of just recording straight into my phone. 
Why are car sounds good samples for techno songs?
B: Well, different engines, depending on how they're designed, they're going to make different tones. So for example, a V8 can have different types of cranks. The most common is a crossplane crankshaft, which has a bit of a consistent sound. But a flatplane crank, that has a lot of differences in the firing order, so it's got a lot more harmonics to it.
What about exhaust sounds?
B: The exhaust sounds will vary depending on their materials, like steel, titanium, aluminium. You know how Subarus are famous for having that, like, gurgle sound? That's because the headers on the Subaru are not the same length. 
When you start working on a new track, what comes first, the electronic programming or the car sounds?
B: For me it's important to build the song around the car samples. Engines have a rhythm because there's things that are moving constantly and creating sounds in some sort of a rhythm, so I'll do my best to find a rhythm and then build the drums and other sounds around that. 
I like playing with the little knobs on the stereos or the door handles or the window knobs or the A/C slider thing. And there can be a lot of nice little pops and clicks in there, which you don't really hear in dance music. 
What do you like about using the MV88+ Video Kit to collect samples?
B: It's so convenient to plug the Shure mic straight into my phone and, wherever I am, I can just capture something on the spot without needing a soundcard and a laptop and the whole shebang. 
It's the ease of setup I think that's most important. Like, having to fumble around with settings and things, it's something that I don't really like doing in the studio. I like to go off vibe.
And then the fact that you can have it conveniently saved in your camera roll, it's great because you can just flick through them instead of downloading these gigantic files that you can't even bloody read. It's just really good plug and play.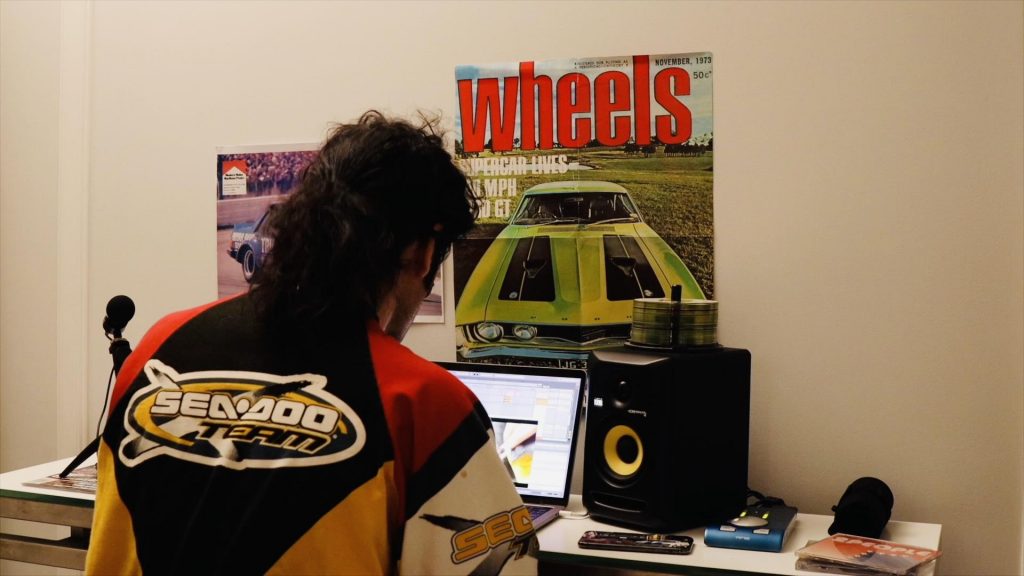 The MV88+ plugs directly into iOS devices and a range of other compatible devices. Then, using the ShurePlus MOTIV audio and video apps—available to download for free onto your smartphone or desktop device—recording and editing is practically hassle-free. 
The MOTIV audio app comes with a range of pre-set MOTIV Digital Microphones to meet the needs of individual projects. Otherwise, users can manually control mic gain, EQ, compression and noise reduction. The MV88+ also has a dedicated headphone output, enabling users to live-monitor the audio signal.