More than two decades after it was first released (and almost ten years on from the announcement of a special reissue), The Avalanches are celebrating their debut record with an anniversary edition of the seminal Since I Left You.
First released in late 2000, The Avalanches' Since I Left You was like nothing else that had come before, or since. A mesmerising mix of samples (some say as many as 3,500) and genres, the record found itself a vast audience thanks in part to the widespread success of songs such as its title track, "Frontier Psychiatrist", and "Electricity".
"I remember very clearly a few things," recalls Robbie Chater. "We decided to not have any of our voices on it, which made it last because it's a kind of transmission; nothing date-stamps it to that time. Also we were careful not to use any trendy software from 1999 or 2000. So it does seem to just float around in time…"
"Music lovers get it, and that's what we ultimately are," he adds. "It's almost like an exploration of our relationship with the world and with music and, as music fans, what our place is in the whole process.  Looking back, I'm proud of this record as a pure expression of joy and love, heart on its sleeve and is free from irony"
Since its release, Since I Left You has been considered one of the greatest and most groundbreaking records of all time, with numerous artists, fans, and publications listing it on numerous 'best of' lists across the last two decades.
In 2011, The Avalanches revealed that a deluxe edition was on the way, featuring remixes, demos, and B-sides, though details remained scarce. While the group released two more albums since then – including 2016's Wildflower and 2020's We Will Always Love You – last year brought with it the record's 20th anniversary and more news of the deluxe edition's arrival.
"It's a tiny bit of a shame that [the 20th anniversary and We Will Always Love You] were so close to each other that we couldn't really give Since I Left You its big birthday celebration," Tony Di Blasi told Rolling Stone in 2020.
"I feel like it deserves to be featured and to have a big birthday bash, which we'll do. It'll get its moment, because I feel like it sort of came and went a little bit." To celebrate the impending reissue, which arrives on June 4th, The Avalanches have also shared the Prince Paul remix of "Since I Left You", which captures the nostalgic spirit of the original, filtered through a forward-thinking lens.
Now, the group have unveiled the plans for the long-awaited deluxe edition, with a range of formats delivering an array of previously unreleased tracks.
The vinyl and digital editions will see the original 18-track album paired with 15 tracks, including 10 previously unreleased remixes by MF Doom, Cornelius, Stereolab, Sinkane, Carl Craig, and more. In addition, the vinyl package also includes new album art, a poster, and liner notes by Simon Reynolds.
Meanwhile, the CD edition will feature the original album, in addition to a special 21-track exclusive mix including seven unreleased tunes. The package includes remixes of The Manic Street Preachers, Badly Drawn Boy, Belle & Sebastian, and Franz Ferdinand done by The Avalanches, in addition to the aforementioned album art, poster, and liner notes.
News of the reissue also comes alongside the announcement that The Avalanches will serve as the inaugural Luminary Artists in Residence for the debut Illuminate Adelaide event, with the group set to perform the album in full alongside the Adelaide Symphony Orchestra.
The Avalanches will also be performing a number of shows across Melbourne, Brisbane, and Sydney over the coming weeks, with full details available below.
The Avalanches will reissue Since I Left You on June 4th, with pre-orders available now. Meanwhile, the Prince Paul remix of "Since I Left You" is available now.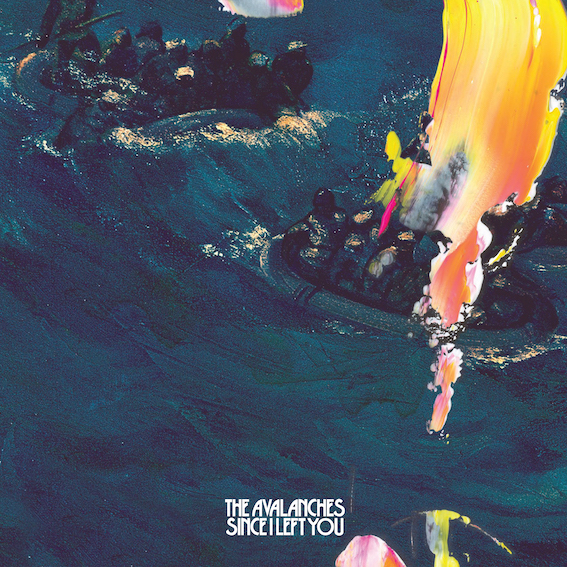 The Avalanches' Since I Left You – 20th Anniversary Deluxe Edition tracklist
Vinyl and Digital
1. Since I Left You
2. Stay Another Season
3. Radio
4. Two Hearts In 3/4 Time
5. Avalanche Rock
6. Flight Tonight
7. Close To You
8. Diners Only
9. A Different Feeling
10. Electricity
11. Tonight May Have To Last Me All My Life
12. Pablo's Cruise
13. Frontier Psychiatrist
14. Etoh
15. Summer Crane
16. Little Journey
17. Live At Dominoes
18. Extra Kings
1. Since I Left You (Cornelius Remix)
2. Tonight May Have To Last Me All My Life (Edan Remix)
3. Frontier Psychiatrist (Mario Caldato Jr's 85% Remix)
4. Close To You (Sun Araw Remix)
5. Since I Left You (Stereolab Remix)
6. Flight Tonight (Canyons Travel Agent Dub)
7. Radio (Sinkane Remix)
8. Since I Left You (Prince Paul Remix)
9. Electricity (Harvey's Nightclub Re-Edit)
10. Summer Crane (Black Dice Remix)
11. Extra Kings (Deakin Remix)
12. Tonight May Have To Last Me All My Life (MF DOOM Remix)
13. Tonight May Have To Last Me All My Life (Dragged By Leon Vynehall)
14. A Different Feeling (Carl Craig's Paperclip People Remix)
15. Thank You Caroline (Original Avalanches Demo Tape)
CD
Disc 1
1. Since I Left You
2. Stay Another Season
3. Radio
4. Two Hearts In 3/4 Time
5. Avalanche Rock
6. Flight Tonight
7. Close To You
8. Diners Only
9. A Different Feeling
10. Electricity
11. Tonight May Have To Last Me All My Life
12. Pablo's Cruise
13. Frontier Psychiatrist
14. Etoh
15. Summer Crane
16. Little Journey
17. Live At Dominoes
18. Extra Kings
Disc 2
1. Tonight May Have To Last Me All My Life (MF DOOM Remix)
2. Summer Crane (Black Dice Remix)
3. Frontier Psychiatrist (Mario Caldato Jr's 85% Remix)
4. Electricity (Dr. Rockit's Dirty Kiss Remix)
5. Electricity (Original Avalanches Demo Tape)
6. Thank You Caroline (Original Avalanches Demo Tape)
7. Thank You Caroline (Andy Votel Remix)
8. So Why So Sad (The Avalanches Sean Penn Mix)
9. The Shining (The Avalanches Good Word For The Weekend Mix)
10. Pablo's Cruise (Original Avalanches Demo Tape)
11. I'm A Cuckoo (The Avalanches Remix)
12. Chico (The Avalanches Wernham Hogg Mix)
13. Fade Together (The Avalanches Remix)
14. Since I Left You (Stereolab Remix)
15. Flight Tonight (Canyons Travel Agent Dub)
16. Radio (Sinkane Remix)
17. A Different Feeling (Ernest Saint Laurent Remix)
18. A Different Feeling (Carl Craig's Paperclip People Remix)
19. Two Hearts In 3/4 Time (Jackson & His Computer Band Remix)
20. Tonight May Have To Last Me All My Life (Dragged By Leon Vynehall)
21. Tonight May Have To Last Me All My Life (Edan Remix)
The Avalanches Live
Friday, July 30th
With The Adelaide Symphony Orchestra
Illuminate Adelaide, Adelaide, SA
Tickets: Illuminate Adelaide
Also appearing at…
Friday, April 23rd, 2021
Sidney Myer Music Bowl, Melbourne, VIC
Friday, April 30th
Riverstage, Brisbane, QLD
Wednesday, May 26th (Sold Out)
Enmore Theatre, Sydney, NSW
Thursday, May 27th (Sold Out)
Enmore Theatre, Sydney, NSW
Saturday, May 29th
Enmore Theatre, Sydney, NSW
Tickets on sale now vis Secret Sounds