When you subscribe to Rolling Stone Australia you get a free limited edition T-shirt
When you subscribe to Rolling Stone Australia you get a free limited edition T-shirt
There's never been a better time to subscribe to Rolling Stone Australia magazine. We've partnered with Gildan Australia to offer all new subscribers who join the magazine community a free limited edition Rolling Stone T-shirt.
On December 7, the next magazine issue is a special collector's edition homage to the 50 Greatest Australian Artists of All Time. Serving as a broad survey of Australian music history, the next magazine features artist-written fan testimonials from acts who span decades and genres, from early rock pioneers to modern insurgents and current torch bearers.
Whether it's Midnight Oil's Peter Garrett singing the praises of Yothu Yindi, Briggs discussing the importance of Archie Roach, or both Ella Hooper and Tim Rogers offering personal accounts of the impact of the Divinyls, this upcoming magazine issue is an immersive walk through Australian music history.
But that's just the latest issue. With four quarterly issues being published in 2021, featuring exclusive 'first-look' and 'print-only' content, plus a chance to attend the Rolling Stone Australia Awards in March, there's never been a better time to join our subscriber community.
More than that, our magazine subscribers can cast their vote for their favourite Australian artist for our 2021 Awards by voting for the Rolling Stone Australia Reader's Award. This will see the winning artist decided upon by our valued magazine subscriber community.
If you subscribe to the magazine between now and February 28, 2021 (or until shirt stock runs out), you'll also receive a free limited edition Rolling Stone T-shirt with your first issue; the collector's edition December magazine. Designed for both fans and collectors alike, the tees make a great gift idea for music fans. Or perhaps it's a statement piece for your next concert or festival – heck, wear it to Christmas lunch, our logo is red (re: festive) after all.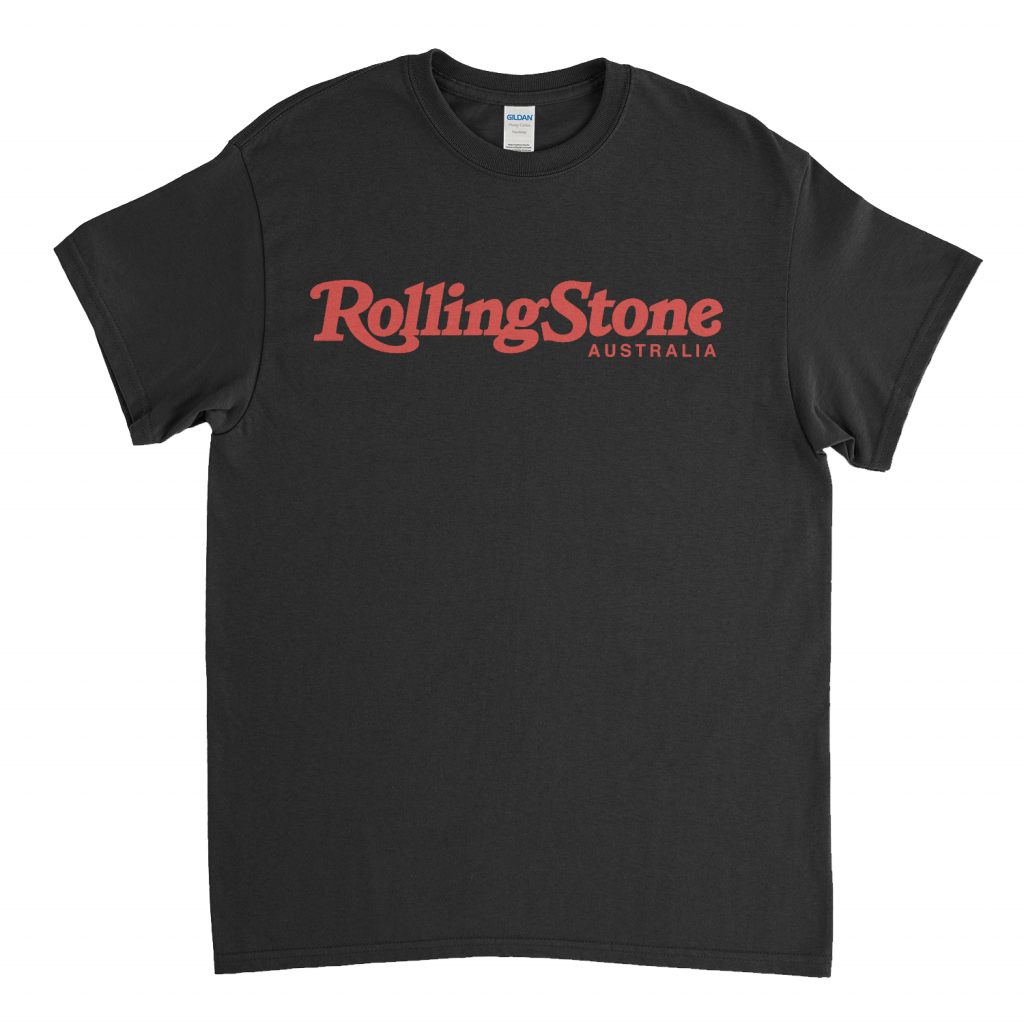 The Rolling Stone T-shirt is an officially-licensed partnership between the magazine and Gildan Australia. Gildan, which launched as a family business in 1984 (the year Van Halen released sixth album 1984 no less), has grown to become one of the largest apparel manufacturers in the world.
The shirts are available in sizes small to XL, which can you choose on check out.