It's been a little while between drinks for Ernest Ellis, but now the acclaimed Aussie muso is gearing up to release his latest album in just a couple of months.
Dubbed Be the Pariah, it marks Ellis' first record since 2014's Cold Desire, but doesn't come following a few years spent relaxing. 'Rather, these previous years have seen a move to New York City, a hard-earned PhD, and plenty of continued work as a songwriter and director.
Now, this August is set to see the release of Ellis' latest album. Co-produced by Kelly Winrich, the record showcases Ellis' inimitable storytelling skills, sharing tracks from the perspective of an eclectic group of outsiders, and providing listeners with an experience they won't soon forget.
"All the best stuff happens on the fringes, in the weird zones of life and the mind," Ellis says of the album's content. "The rest is not real, it's coercion.
"I've tried to tap into that sense here, believing in it wholeheartedly as I do."
Giving fans a taste of the forthcoming release, Ellis has now shared the clip to the album's title track. A dark, atmospheric cut that features an almost stream-of-consciousness vocal running through, it evokes memories of post-punk icons such as Nick Cave or even Alan Vega.
Backed by a self-directed clip, the immersive tune's storyline is put into context thanks to the occasionally visuals that follow actor Jim Fletcher.
"Filmed at the storied Koolwink Motel of West Virginia, 'Be the Pariah' follows our hero, Shawn, as he loses his mind to find his sanity," Ellis explains of the video's story.

A mesmerising accompaniment to an equally-stunning piece of music, "Be the Pariah" serves as a welcome from the great Ernest Ellis, with eager fans undoubtedly counting down the days until his long-awaited new album is finally unleashed.
 Ernest Ellis' Be the Pariah is released independently on August 7th, with pre-orders available now.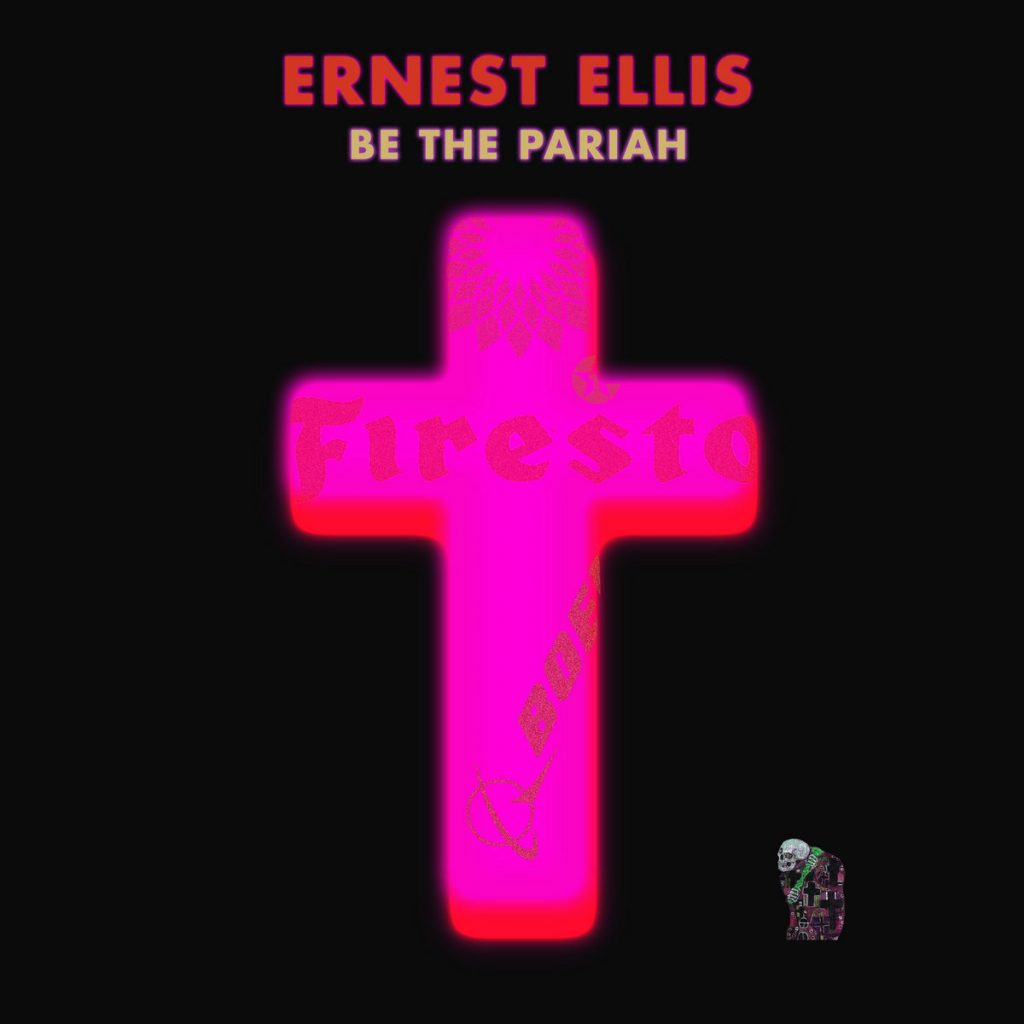 Ernest Ellis' Be The Pariah Tracklist:
1. 'Be the Pariah'
2. 'Time Takes No Toll'
3. 'A Depressed Card Dealer'
4. 'Straight to The Top'
5. 'That Shit Summer We Spent in Berlin'
6. 'Wild Dancer'
7. 'Arlo, Be a Good Boy'
8. 'Lothario Schluck Beast Lover'
9. 'Pariah Reprise'