Australian indie-rock legends Something For Kate have officially detailed their long-awaited seventh album, with The Modern Medieval set to arrive in November.
It was back in 2012 that Something For Kate released their last record, with Leave Your Soul to Science seeing the group receive their fifth consecutive ARIA top ten debut. Working with producer John Congleton, the record came following a six-year absence for the group, and undeniably satiated the hunger from their myriad fans.
In 2019, talk of a new album began to emerge, with frontman Paul Dempsey holding an acclaimed residency at Melbourne's Gasometer Hotel to road test new songs along with crowd favourites. These new songs quickly resonated with fans in attendance, leaving many with only wistful memories of these shows until the release of "Situation Room" in early April.
Now, following on from its follow-up single "Wast Our Breath", Something For Kate have alleviated all anxieties by announcing that their long-awaited seventh album will be titled The Modern Medieval, and is set to release on November 20th.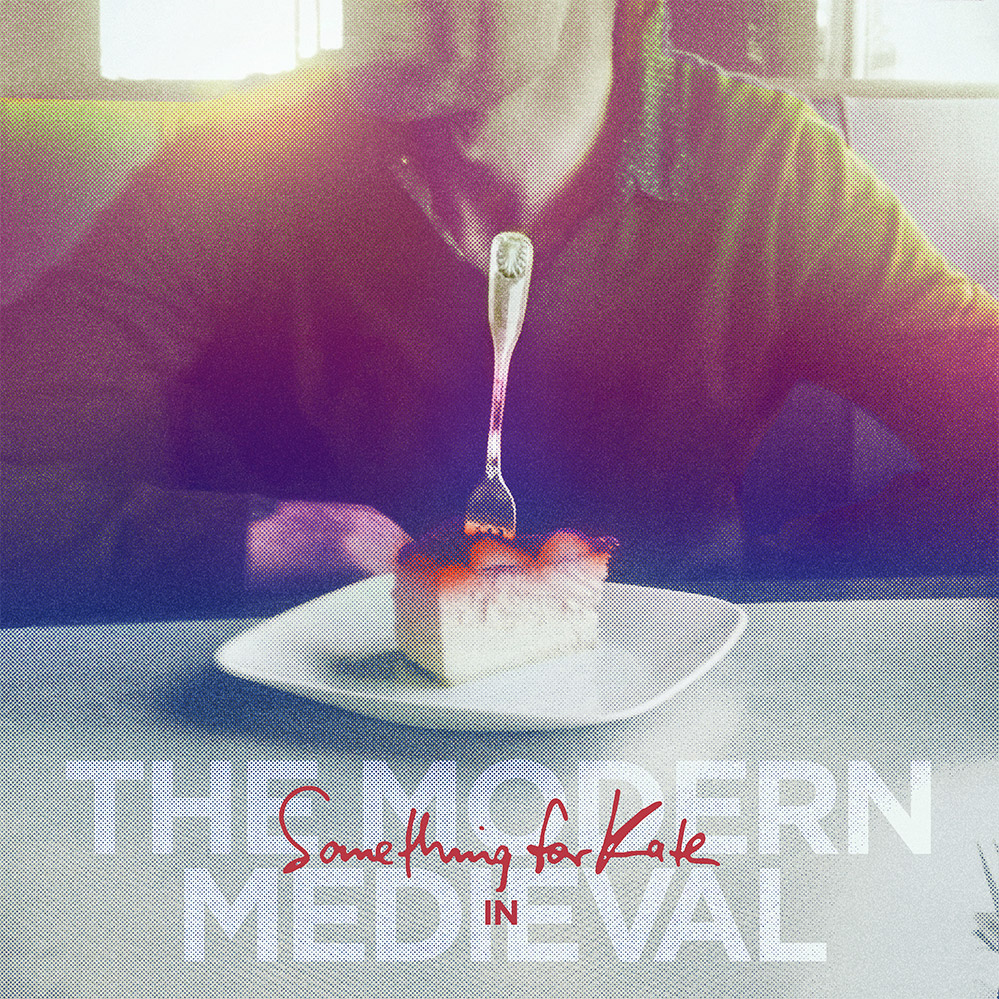 Recorded in Byron Bay by Nick DiDia (Powderfinger, Pearl Jam, Bruce Springsteen) and mixed in Toronto by Canadian pop-electro auteur Howie Beck (Feist, Hayden, Chilly Gonzalez), The Modern Medieval is a testament to the group's eclectic nature, featuring a rich hi-fi rush of warm, dynamic vocals, gorgeous guitar work, lush keyboards, and Dempsey's ever-compelling story telling.
"We make Something for Kate records because we love making them," Dempsey explains. "Every song we work on is a concentrated effort. It has to be right. For me, that means not a word out of place and not a note out of place. That takes a lot of time, but no-one lets anything slide in this band."
A product of three musicians who know each other better than anyone, The Modern Medieval is the "most eclectic mix of songs we've had on an album," according to Dempsey, with new single "Supercomputer" not only proving that claim, but serving as one of their most spellbinding songs to date.
Fans who witnessed Dempsey's 2019 shows would remember "Supercomputer" as one of the standout performances, with its haunting vocals and ethereal instrumentation. Now, the studio version has cemented itself as one of the group's most breathtaking compositions to date.
"It's about the hidden rooms inside your brain where things sit in the dark gathering dust," Dempsey says of the track, "until you fall asleep and dream and it's like someone stormed into one of those rooms and turned all the lights on."
Something For Kate's "Supercomputer" is out now. The group will release The Modern Medieval on November 20th, with pre-orders available now.