Days after announcing the existence of their BRONSON project, Golden Features and ODESZA have revealed the details of their forthcoming debut album.
As two of the most prominent names in the world of electronic music, the recent announcement of BRONSON was undoubtedly huge news for fans of both Golden Features and ODESZA.
While ODESZA haven't released a studio album since 2017's A Moment Apart, Golden Features fans have been waiting far less time, with 2019 bringing with it the Raka EP, a collaborative effort with The Presets.
Taking to Twitter on Monday, both artists revealed they had been working together on a new project named BRONSON, with their debut album set for release in the near future. Noting their songs "HEART ATTACK" and "VAULTS" would be released in the coming days, the new supergroup have now announced all the details of their self-titled debut album ahead of its release in July.
Set to drop on July 17th, the record features appearances from lau.ra, Gallant, and Totally Enormous Extinct Dinosaurs, with the former appearing on new single, "HEART ATTACK".
"'HEART ATTACK' was the first vocal track we worked on for the record," BRONSON explains. "It was one of those ideas that came together really quickly and felt very natural while writing with lau.ra.
"Ultimately, it was a confluence between the two distinctive sounds of ODESZA and Golden Features. It served as a turning point in the writing process of the album and an inspiration for the other vocal tracks to come."
The BRONSON story has been roughly three years in the making, with the group's origins stemming from a mutual admiration between ODESZA members Harrison Mills and Clayton Knight, and Golden Features' Tom Stell.
Having formed a "digital record box of shared sounds sent across time zones and continents through Dropbox files and FaceTime calls", the trio eventually spent a week in the New South Wales village of Berry in 2018, where they recorded what would become their debut album.
Discussing their other new song, "VAULTS", BRONSON explain that "it was one of the earlier instrumentals we completed and it acted as a cornerstone to the overall sound design and aesthetic of the album.
"The track really proved a departure from each artist's own respective styles and set a definitive change in direction for the BRONSON project," they added. "We knew we had something special here and it served as a guiding light for the rest of the record."
A record that reflects on "their respective needs to challenge personal struggles, both internal and external", BRONSON's self-titled debut album is set for release on July 17th, with pre-orders and digital pre-saves available now.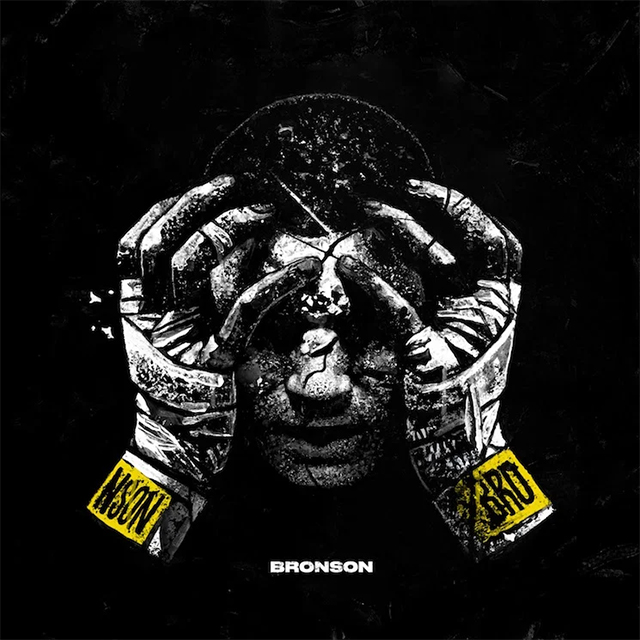 BRONSON LP Tracklist
1. "FOUNDATION"
2. "HEART ATTACK" (feat. lau.ra)
3. "BLINE"
4. "KNOW ME" (feat. Gallant)
5. "VAULTS"
6. "TENSE"
7. "CALL OUT"
8. "CONTACT"
9. "BLACKOUT"
10. "DAWN" (feat. Totally Enormous Extinct Dinosaurs)