Wild Turkey caters to people who're determined to forge their own path. The brand's new Discovery Series is for people who're ambitious, independent and eager to seek out new experiences.
The two new flavours in the Discovery Series—Dry & Lime and Lemon Soda­—were crafted with refreshment in mind and are ideal for stashing in the Esky throughout the hot Australian summer.
In keeping with this theme, we've selected a trio of classic Australian songs that exemplify the benefits of trusting your spirit. We examine the stories behind these Aussie classics and find out what can be learned from the artists' ambition and commitment to creative exploration.
Divinyls' 1981 single "Boys in Town"
Divinyls' frontperson Chrissy Amphlett was the first cousin of 1960s Australian pop singer Little Pattie, whose 1963 single "He's My Blonde Headed, Stompie Wompie, Real Gone Surfer", was a top 20 hit. Amphlett herself became a child model at just three years old and started hanging out in the local music scene in her mid-teens.
Long story short, Amphlett had already witnessed the life-changing potential of trusting your spirit by the time she, guitarist Mark McEntee and bass player Jeremy Paul wrote Divinyls first single, "Boys in Town", a canonical Australian rock song that does not suffer fools gladly.
"Boys In Town" was released as a single in 1981 and made it into the Australian top ten. The following year, it was one of seven Divinyls songs to feature in the soundtrack for the Australian drama film Monkey Grip. "Boys In Town" also appeared as the opening track on the international version of Divinyls' official debut album, Desperate, in 1983.
Along with Amphlett's lyrics about feeling like a "red brassiere" to all the "boys in town," the song acts as a redrawing of the singer's horizons. She rues her past actions—"I must have been desperate / I must have been pretty low"—and makes her priorities clear: "Get me out of here."
Amphlett trusted her spirit and had her wishes granted. Desperate was a Platinum-selling, top-five release, while 1991's Divinyls—featuring "I Touch Myself"—went Gold in the US.
Gotye's international mega-hit "Somebody That I Used to Know" featuring Kimbra
Wally De Backer had been working under the stage name Gotye for a whole decade prior to releasing the global chart-topper "Somebody That I Used to Know" in mid-2011. De Backer was not only the lead artist, songwriter, producer and multi-instrumentalist on Gotye releases, but also responsible for the album artwork and preferred to work with independent labels—a reflection of De Backer's uncompromising creative curiosity.
Gotye was a passion project, combining De Backer's affection for the sort of sample-based production prevalent in hip hop and dance music with his love of classic soul, R&B, rock'n'roll and vintage pop music.
The fact that "Somebody I Used to Know" has become one of the most successful songs in Australian music history is the result of De Backer sticking to his guns and trusting his spirit, rather than cynical trend-chasing.
"Somebody That I Used to Know" was primarily written and recorded at De Backer's parents' house on Victoria's Mornington Peninsula. It's built on a sample from the 1967 instrumental song "Seville" by Brazilian jazz and bossa nova guitarist Luiz Bonfá.
In 2012, De Backer told Sound on Sound that after flipping the sample and matching it with drums, he wrote the melodies and lyrics for the song's first verse and chorus. After this, however, he hit a wall. He knew he had something but wasn't convinced it was strong enough to simply repeat a few more times and move onto the next thing.
De Backer then had the idea for the female vocal part, which became the song's second verse. The inclusion of Kimbra's vocals completely transformed the song, injecting a level of thematic and sonic depth that was lacking from the original demo.
Gotye wasn't trying to write a hit—he wanted to create something substantial, with lyrical nuance and musical ingenuity. But despite this, "Somebody That I Used to Know" went on to top the charts in 29 countries, including Australia, the US, UK, Canada and De Backer's country of birth, Beligum.
The song's success is remarkable no matter the context, but especially given De Backer's spirit of independence and the artist's determined effort to make something with artistic integrity.
Paul Kelly's timeless "Leaps and Bounds"
Paul Kelly had been sitting on "Leaps and Bounds", one of his signature songs, for the better part of a decade before its eventual inclusion on his 1986 magnum opus, Gossip.
The foundation was laid during Kelly's time spent living in dingy share house accommodation in Melbourne in the late 1970s. Kelly's former bandmate Chris Langman is credited as a co-writer on "Leaps and Bounds", and Kelly explained why in his 2010 memoir, How to Make Gravy.
"Chris and I sat around for hours, days playing guitars," he said. "I played him my new songs as they kept coming and we made up tunes together."
"Leaps and Bounds" was one of these songs, but it didn't appear on either of Kelly's two albums with backing band The Dots (Talk, 1981; Manila, 1982) and nor did it feature on Kelly's debut solo album, Post (1985). Kelly was finally encouraged to complete the song after finding he and Langman's demo on an old cassette tape a few years later. 
The song itself is a lesson in saying a little with a lot. The first chorus consists of two words: "I remember". The second time around, Kelly adds the tail, "I go leaps and bounds." The terse lyricism is beautifully evocative, accentuating the alternating feelings of heartache and lust for life. 
"Leaps and Bounds" was included in the 2005 book 1001 Songs: The Great Songs of All Time, and Kelly performed it at the closing ceremony of the 2006 Commonwealth Games in Melbourne, which took place at the MCG, the same sporting arena that's referenced in the lyrics.
There's no question that "Leaps and Bounds" is one of the great Paul Kelly songs. Meanwhile, its very existence is a testament to Kelly's tendency to trust his spirit and follow the muse even when the end goal isn't obvious.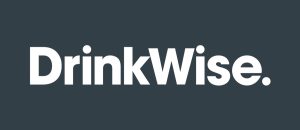 www.wildturkeybourbon.com.au/promotions/wildernessgig/
#DiscoverySeries #WildturkeyBourbon #WildTurkey