Indie pop artist Nicole Millar is coming back with another EP after finding her feet as an independent artist. 
For almost a decade, the Sydney singer steadily cemented her place as a captivating vocalist who explores the richness of emotions and human connection in her songwriting. 
Just a year into her career, for example, her enchanting sound gave life to Peking Duk's smash hit "High", putting her name on the map as an artist with huge potential; accolades soon flowed quickly, including the ARIA Award for Best Dance Release in 2014.
In the years since, she has gone through a number of transitions as she's evolved into finding her truest self as an artist. Three EPs – 2016's Tremble, 2016's Communication and 2021's Are You Kidding? – helped her to establish the direction of her sound within the privileged yet complicated world of making music for a major label.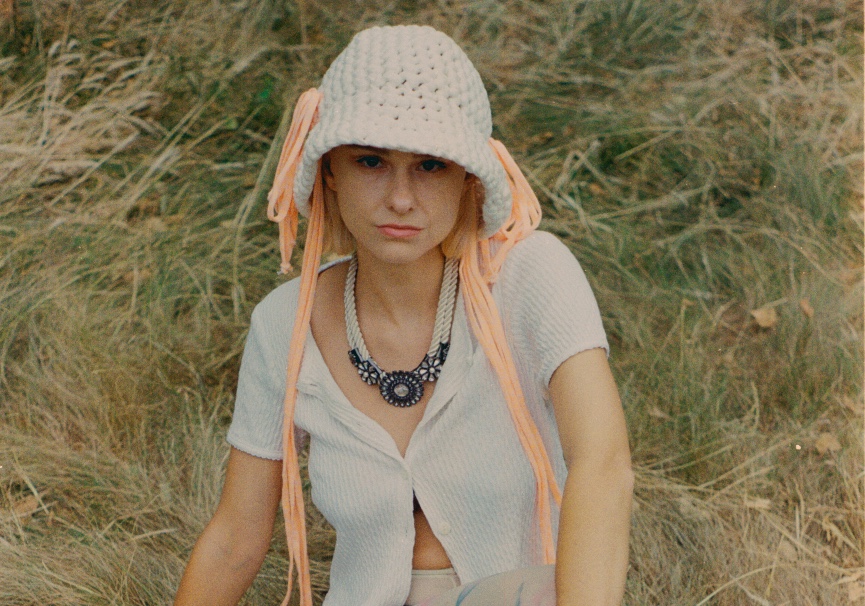 Millar became free from the input of management and a record deal in 2019, and from there it was all up to her to ensure she kept moving forward. When the harshness of the pandemic saw time stand still, however, her creative streak halted. Like so many artists, she found herself unable to perform live or access the haven of her studio to record new music. 
"There was a solid six months where I didn't do any music at all, I was just playing Call of Duty and ordering Uber Eats, and making banana bread – all the things that everyone was doing," Millar tells Rolling Stone AU/NZ.
From within the confine of her own home, sources of inspiration were few and far between, as lockdown fuelled a sense of uncertainty. The sudden change of pace prompted her to look at new ways of working: she came up with a technique which allowed her to express the pent-up creativity she'd come to be known for which fuelled her output as both a songwriter and vocalist. 
"It forced me to go back to how I used to write, getting sent beats from producers and sitting around coming up with ideas," she recalls. Millar found the stories for her lyrics in unlikely places, like scrolling through imagery on Pinterest and Tumblr. "I felt like I was 16 again. Searching on there I found this picture of this girl on a boat and I was like 'damn, that's exactly where I was right now.' "Nice" drew from that image – it's nothing too personal, it was more of a storyboard about somebody else rather than something personal to me."
 The track became the first single from her upcoming EP daydreaming, which she wrote from her home during the restrictions. "The whole EP and the single "Nice" is about wanting to be anywhere else except for my living room," Millar explains.
At first, being productive took a bit of discipline, but by taking her time to find sounds that she liked, she was then able to organically see what kind of messaging and ideas connected. She said: "Not every song has to have physically happened to you, especially when not much is going on – when you're stuck inside your home, there's not much to write about so it was mainly more writing songs about feelings." 
To record the EP, Millar and her producer Kilter travelled to Croatia to spend three weeks holed up in a self-made studio in an Airbnb once restrictions lifted. "All the ideas that I had roughly recorded for the EP in my living room, we brought into there and fleshed out.
"Being in somewhere like Croatia there's a beautiful landscape like what I envisioned in my living room, and actually being there the sounds actually changed and became a lot more chill and a little bit weird, with lots of synths. It was really fun. I can't wait for everyone to hear daydreamin, I feel like that's my favourite song on the EP."
Now that she's put the first single out, she's got a stronger sense of self. "It feels so nice to be releasing again and releasing independently as well," she insists, "which is something new for me and it seems to be going really well so I'm excited."
Since the gear shifted to self-managing, Millar has discovered there's a mixed bag of emotions being on her own, but overall it's positive. "It's going back to that DIY kind of vibe. There are obviously some challenges, pros and cons." 
Everything is self-funded – but it means the work she produces is 100 percent owned by her. "That's something that's really important to me because I don't own any of the songs that I've put out which is pretty cool. Another upside is being able to release whatever she wants, whenever she wants.  "When I was signed to a major there were so many people involved," Millar continues.
"Now I can do basically whatever I want which is also a bit daunting because I don't have people around me to be like 'actually that's not very good, maybe you should try this.'"
"It's risky but no one really knows what's going to work or what people are going to like so as long as you enjoy it, might as well put it out and see what happens. The worst case scenario is people don't like it… but then you can just put out another one." 
Nicole Millar's daydreamin EP is out March 31st (pre-save/pre-order here).