Psychedelic might have its roots in the free-loving era of the Sixties, but its accompanying genres have come a long way since those days. While The Beatles broke new ground with Sgt. Pepper's Lonely Hearts Club Band, and Woodstock proved what music festivals could be, the influence on rock music only continued to grow.
Before long, Australia too found itself on the receiving end of this global influence, with countless groups springing up and singing the praises of this liberating style of music.
These days, the likes of Tame Impala fly the flag for Aussie psych-rock, even going so far as to headline Coachella in 2019, but this acclaimed subgenre of Australian rock is far more than its de facto leader, with countless artists over the decades proving that the land Down Under can play their guitars with the best of them.
Must-Haves 
Tame Impala – Currents (2015)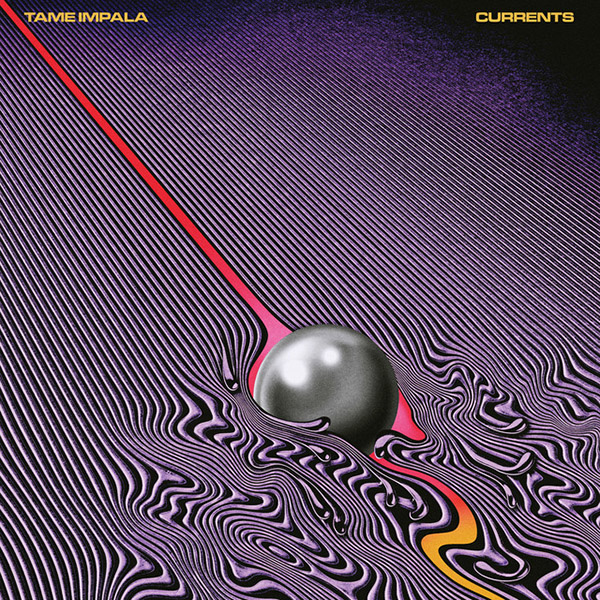 By the time Currents was unleashed in 2015, Kevin Parker and his Tame Impala project were already household names in Australia. When this third record hit the shelves, this appeal spilled over onto the international stage, with tracks like "Let It Happen" and "Yes I'm Changing" showing that the leader of the global psych scene was none other than a long-haired Perth muso. Tame Impala's first ARIA number one, Currents was a revelation, exploding out of the gate like a multi-coloured firework, and allowing listeners to soak up the hazy remnants with dreamy atmospheric vibes, and gigantic riffs.
King Gizzard & The Lizard Wizard – Nonagon Infinity (2016)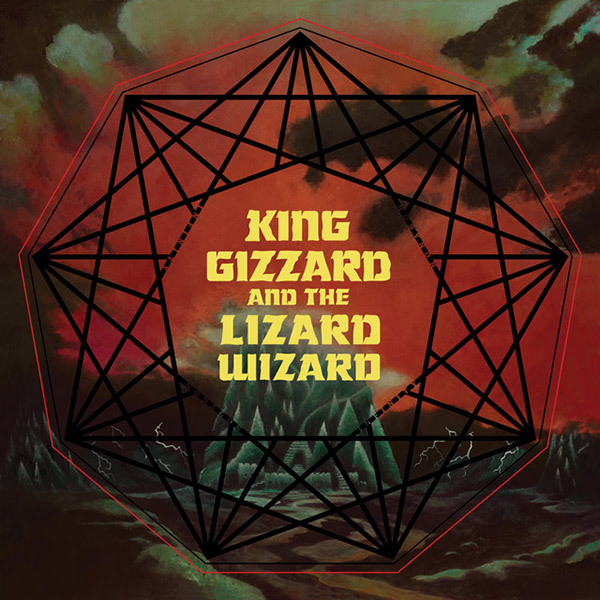 Melbourne's King Gizzard & The Lizard Wizard are so prolific that the idea of picking one notable record is a fool's errand. However, their 2016 effort was a massive indicator of the things still to come. Dubbed Nonagon Infinity, the record's concept was ingenious; a nine-song record designed to play on an infinite loop, with each and every song composed to seamlessly merge into the next. A dizzying, almost overwhelming epic of sound, Nonagon Infinity seemed like the group's pinnacle of creativeness at the time, with fans unaware the collective would up their game immensely with the release of five records in a single year in 2018.
Pond – Man It Feels Like Space Again (2015)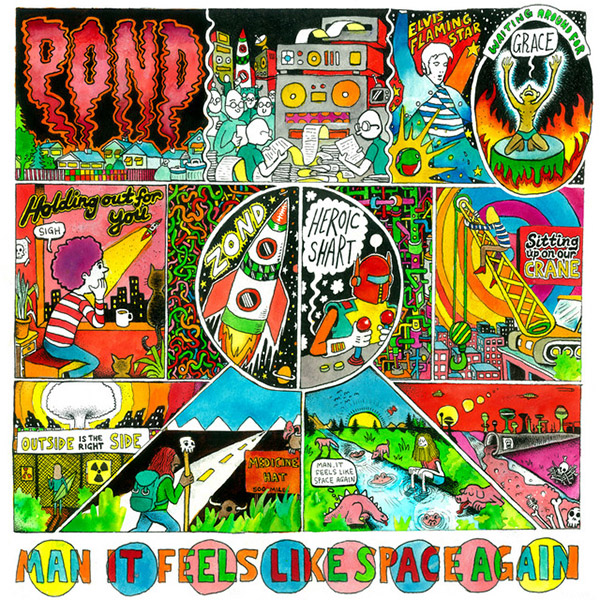 Though members Nick Allbrook and Jay Watson both hold strong ties to Tame Impala, Pond managed to break free of constant connections to their fellow Perth outfit, instead managing to blaze their own trail with exceptional ability as they shifted from garage rock to the all too familiar psych sound we know today. However, it was 2015's Man It Feels Like Space Again, their sixth album, that helped break them into the mainstream. Emblazoned with now-iconic Ben Montero artwork that evoked images of Big Brother and the Holding Company's Cheap Thrills, the album was an instant classic, hitting #15 on the ARIA charts, and becoming the cosmic soundtrack that you never knew you needed, but secretly always wanted.
Further Listening 
Wolfmother – Wolfmother (2005)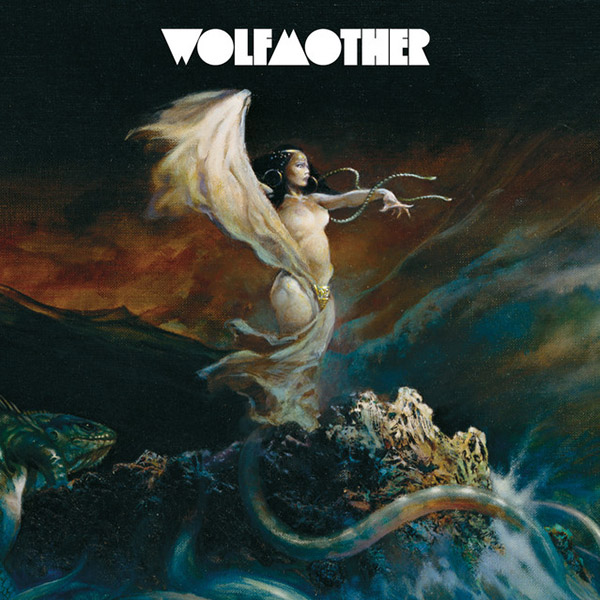 Effortlessly blurring the lines between hard rock, blues, and psych, Wolfmother's self-titled debut was an undeniable monster upon its release. A critical and commercial success, and one of the most popular albums of the genre in recent decades, Wolfmother not only heralded Andrew Stockdale's proficiency as a guitar-slinging frontman, but proved once again that Australian music is more than worthy of an international spotlight.
The Murlocs – Old Locomotive (2017)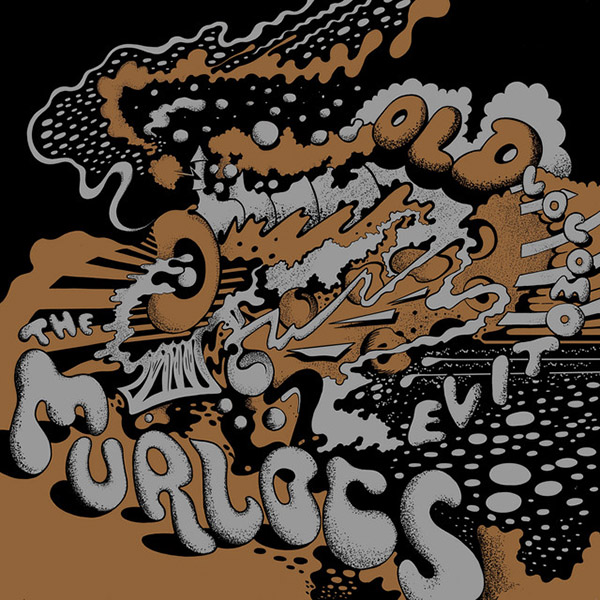 Featuring King Gizzard's Ambrose Kenny-Smith and Cook Craig, The Murlocs often find themselves overshadowed by their larger main outfit. Despite the obvious connection, it feels impossible to compare the pair, with The Murlocs' obvious influence of classic rock outfits present in far greater abundance. While Old Locomotive could easily serve as a lost 13th Floor Elevators record, there's no denying just how groundbreaking and fresh every track by The Murlocs sounds.
Stonefield – Stonefield (2013)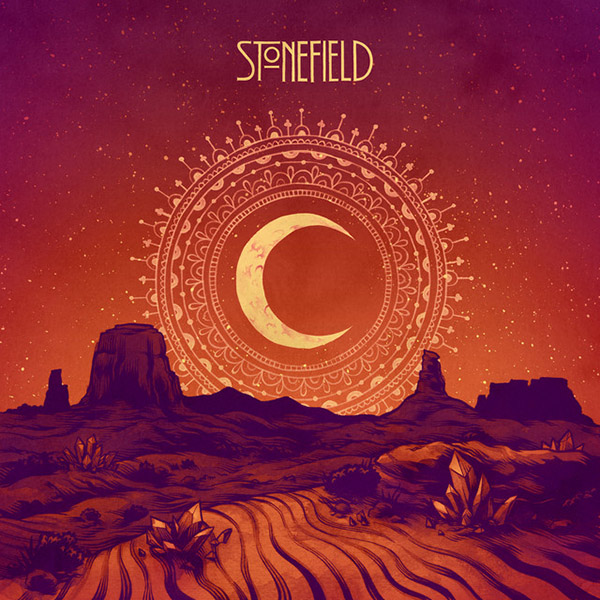 Having risen to fame thanks to triple j's Unearthed High, Victoria's Findlay sisters turned their amps up past the recommended limit for their self-titled debut album, releasing a fuzz-filled collection of tracks that felt as classic as it is groundbreaking, and provided Australia with one of its most electrifying outfits in years.
ORB – Birth (2016)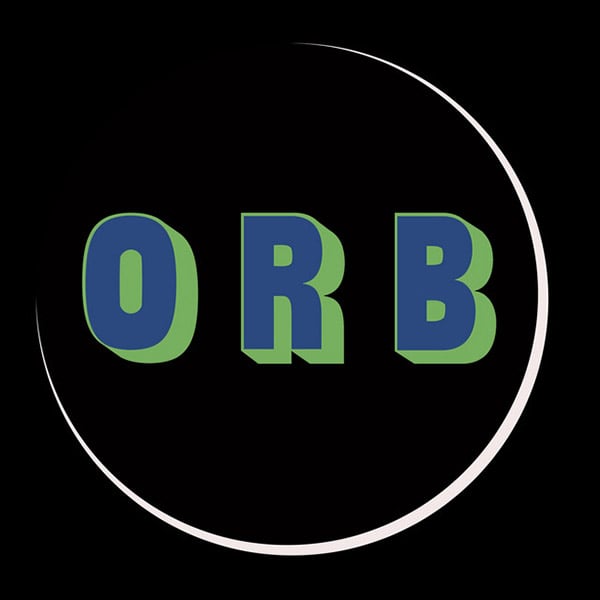 Having hit the scene with "Migration" and their Womb EP in 2015, Geelong's ORB wasted no time in putting together a full-length, releasing the aptly-titled Birth in 2016. Running 40 minutes across just five songs, the hazy, riff-laden record drifts in and out of subgenres with ease, touching upon psych, stoner, and blues rock within a single passage, and proving ORB's worth as saviours of the psychedelic rock genre.
Going Deeper
The Pineapples From The Dawn Of Time – Shocker (1987)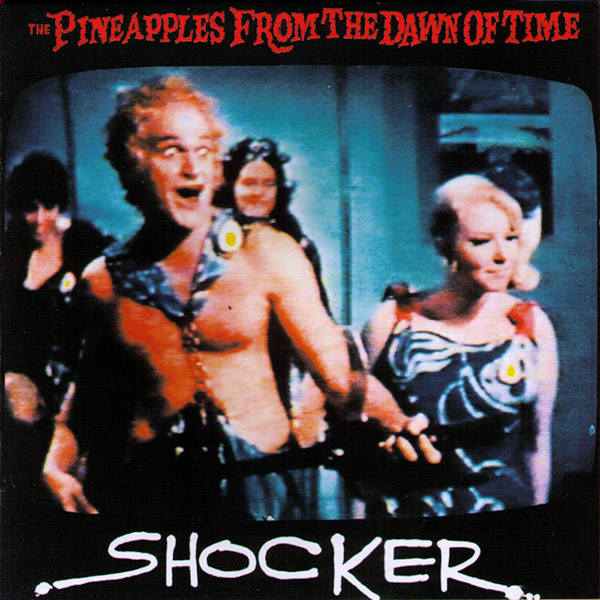 The mere mention of a song called "Too Much Acid" by Queensland's The Pineapples from the Dawn of Time probably tells you all you need to know about this short-lived group, but it's merely scratching the surface. Existing for a brief period in the mid-Eighties, the collective's sole LP Shocker was a highly sought-after release, with its influence matched only by the sheer spectacle of their live shows and visuals. 
The Bo-Weevils – Destroyer of Worlds (1990)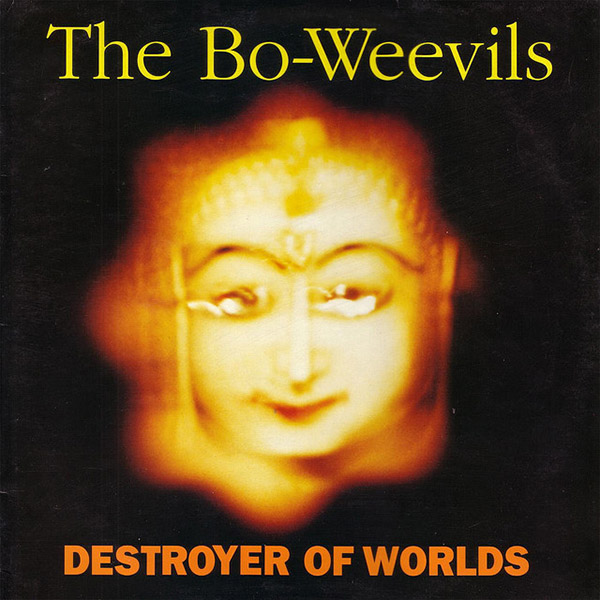 Emerging from Melbourne's garage rock scene of the Eighties, The Bo-Weevils slowly found themselves expanding their sound throughout their formative years, with 1990's Destroyer of Worlds showcasing their brush with the psychedelic sound often explored by their contemporaries. Though they only existed until the end of the Nineties, The Bo-Weevils remain an integral part of the Aussie scene, with their acclaimed second album helping to cement their legacy.
The Lovetones – Meditations (2005)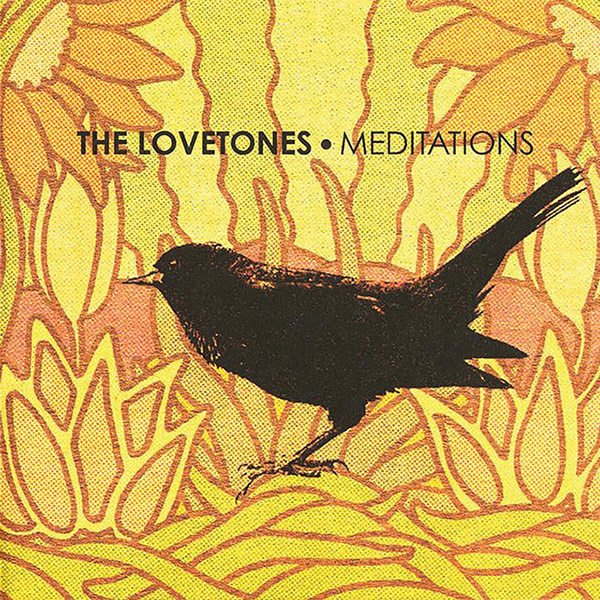 Formed out of the ashes of Drop City, Matthew J Tow's The Lovetones embodied the spirit of classic psychedelic rock more than most of their contemporaries, with Tow frequently drawing comparisons to legends such as John Lennon, Paul McCartney, or David Bowie. No more are these Sixties-influenced vibes apparent than on the group's second – and arguably best – record, 2005's Meditations.
Tumbleweed – Tumbleweed (1992)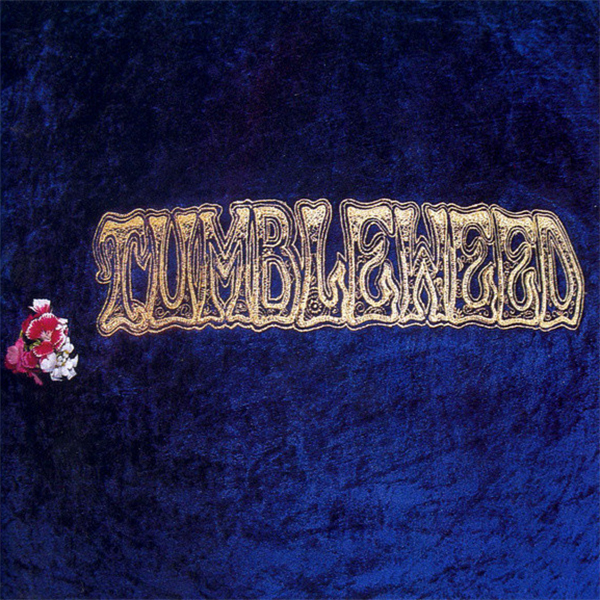 Often written off as pioneers of Australia's grunge movement due to their crushing riffs and fuzzed-out grooves, Wollongong's Tumbleweed cite some of psych's most iconic outfits as important influences. It might be lost amongst the distortion, but no more do their influences shine through than on their 1992 self-titled debut which captures the outfit at their early best.
More Noise – More great songs from the psych-rock movement. 
"New York Mining Disaster 1941" – Bee Gees, from Bee Gees' 1st, 1967
There's no denying the eclectic influence that The Beatles had upon rock music thanks to their mid-Sixties compositions, and by the time the Bee Gees released their third record in 1967, this sound had found a home within their songs, including the likes of their debut US single.
"Buried and Dead" – The Master's Apprentices, from The Master's Apprentices, 1967 
Released as their third single, the Adelaide outfit's other tracks might have been overlooked by the likes of "Living In A Child's Dream", but its powerful composition showcased the unbridled energy held by the group, eventually opening the Down Under Nuggets compilation in 2013.
"The Real Thing" – Russell Morris, single, 1969 
With Johnny Young and Molly Meldrum on writing and production duties respectively, Russell Morris' debut single was always destined for greatness. Even hitting the US charts upon its release, few knew at the time just how this classic track would impact the future of Aussie rock.
"Lady Sunshine" – Tamam Shud, from Evolution, 1969 
Released as the first single from the Newcastle band in 1969, "Lady Sunshine" is a perfect combination of laidback bluesy riffs, paired with a progressive musical approach that lays the groundwork for future groups to build upon. It might sound played out now, but at the time, it was truly something to behold.
"Seasons of Change" – Blackfeather, from At the Mountains of Madness, 1971 
Though often overshadowed by their cover of "Boppin' the Blues", Blackfeather's psychedelic sound is clearer than ever on this exceptional album opener, later covered by Fraternity which featured Bon Scott both up front on the remake, and up the back on the original.
"Sunrise (Come My Way)" – Buffalo, from Volcanic Rock, 1973 
Sydney's Buffalo were undoubtedly a force to be reckoned with. With blistering riffs and a powerful delivery, their live sets were as acclaimed as their recorded material. No more was this apparent than on 1973's "Sunrise (Come My Way)", which feels like what Steppenwolf would've sounded like if Chris Cornell was up the front.
"12lb Toothbrush" – Madder Lake, from Stillpoint, 1973 
Famed for being one of the first groups signed to Mushroom Records, Madder Lake's impact on the Aussie music scene wasn't without reason, with tracks like "12lb Toothbrush" showing their expert ability to blend hard rock with Sixties-influenced psychedelia and wrap it up in a six-minute package.
"Another World" – Purple Avengers, single, 1990 
Released as the B-side to their debut single, Brisbane's Purple Avengers were a rare breed, with songs like "Another World" showcasing their love of rock compositions borne from Australia's Eighties scene, but bolstered by the presence of Sixties influences. A band sorely missed by the live scene, this non-album cut sees them at their best. 
"Way of All Things" – Rebecca's Empire, from Way of All Things, 1996 
In an era when music in Australia was mainly dominated by grunge and alt-rock, Rebecca's Empire went against convention by releasing the stunning "Way of All Things". Kicking off with an oft-overlooked sitar introduction and featuring an effect-laden guitar solo, alt-rock might have been king, but Rebecca's Empire weren't going to let psych die out.
"Cornflake" – Psychedelic Porn Crumpets, from High Visceral, Pt. 1, 2016 
In name and execution, Psychedelic Porn Crumpets might just be the future icons of Australia's psych scene. If ever you needed reassurance, simply take a cursory glance at the work they put into 2016's "Cornflake", mixing exceptional riffs and atmospheric vibes to create this live set staple. 
"Peace Blossom Boogy" – The Babe Rainbow, from The Babe Rainbow, 2017 
It's imperative for any band to hook their listeners with a killer opener, and while The Babe Rainbow don't kick off their self-titled release with this blissful cut, it comes near enough to set the pace for what would be one of Aussie music's haziest and most accomplished debuts.