There's an art to picking the perfect music festival for you. You've got to weigh up a few things. Do you love packed mosh pits? Chilled family vibes? Instagram photo-ops? Delicious food trucks? Maybe a little bit of everything.
If you're chasing all things warmth, escapism and unique Australian landscapes – with a stellar line up, of course – you're going to want to check out the Northern Territory's largest, longest running and most iconic music festival, BASSINTHEGRASS.
Now gearing up for its 20th year anniversary, BASSINTHEGRASS is the perfect excuse to gather your mates and head to Australia's Top End for some sun, music and good times. Held on Larrakia country at the stunning Mindil Beach, the festival is just a stone's throw from Darwin. This year, it's happening on Saturday, 20th May and will host an impressive line-up of big-name artists.
If there was ever an event worth jumping on a plane for, this is it. After completely selling out in 2019, 2021 and 2022, the epic festival has become a must-do on any music fan's festival calendar. It even won the Best Cultural, Arts or Music Event in the 2022 Australian Event Awards and Best Music Event (Gold) in the international 2022 Eventex Awards. Punters travel from all across the country to experience the sublime beachside sunset and packed programming.
On the music front you can expect to see bangers from, among others, pop sensation Amy Shark, Byron Bay party band Babe Rainbow, indie rock foursome Spacey Jane, fan favourite siblings Angus and Julia Stone, and festival regulars Ocean Alley. Plus, Australian music industry titans like Guy Sebastian, Tones and I, Baker Boy and The Presets. No matter what music you're into, BASS has something to tickle your fancy and get you up and dancing.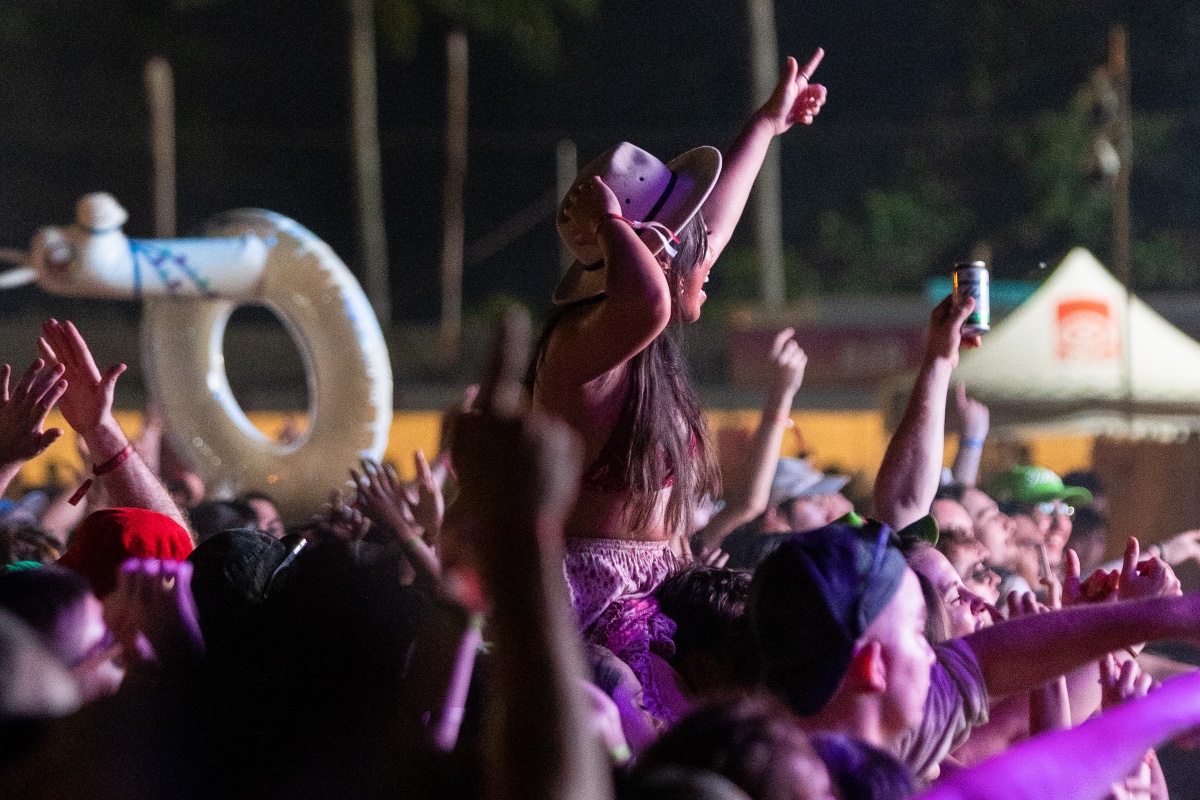 But plenty of magic happens off-stage too. Picture this: you've ditched work to spend the weekend with your closest crew. Under the Top End's guaranteed blue skies you can hear the waves gently crashing as you enjoy flavours from around the world at the Mindil Beach Sunset Markets. Packed with speciality food vendors, including vegetarian and gluten-free options, you'll have no trouble finding a bite to eat in between sets. Hot tip: if you buy a LA COCO ticket, you'll get $15 BASS Bucks to spend at the markets.
Aside from all your favourite music and drool-worthy food, BASSINTHEGRASS is also known for packing the day with sick experiences. Previous years saw fun-packed silent discos, basketball jams, drag shows and more. It's safe to say, you'll never be bored.
Best of all, the festival is big on inclusivity. They've added LGBTQIA+ and First Nations programming, and are leading the way with accessible viewing platforms – so everyone is in for a good time.
After sandy beach walks and sore dancing feet, you can take a few extra days to explore the whole other world that is Darwin, finding your way to beautiful waterfalls and National Parks. There's no doubt you'll be in for the best weather, with long hours of tropical sun and 0% chance of mud.
Early Bird and General Admission tickets are sold out, but you can get Final Release and LA COCO tickets now. For more info head here.
BASSINTHEGRASS
Saturday, May 20th, 2023 
Mindil Beach, NT
Tickets: Final release $140