When it comes to a musician like Kevin Parker, it can be hard to work out whether you envy him or feel a twinge of pity. After all, in just over a decade, his Tame Impala project has seen him become one of the most lauded musicians in the rock genre, and with it, someone who constantly has more expected of him than any of us will ever know.
When Tame Impala's Currents was issued back in 2015, it was a musical revelation, with the album not only scoring rave reviews from just about every publication out there, but also winning ARIA Awards, being nominated for a Grammy, and being named as one of decade's best.
In theory, it would almost be easier for an artist like Parker to never release another album to avoid any of the potential disappointment that comes by way of an underwhelming release, allowing him to live out his days as a producer who went out on the top of his game.
Of course, any fan of Tame Impala would tell you that words like "underwhelming" or "disappointment" are some not found within the vocabulary of Parker.
Having first hinted towards the release of a new record back in 2018, Parker had indicated that fans could be expecting the release of his long-awaited fourth record by the middle of 2019. Ultimately, he at least gave us a taster of new material, with the likes of "Borderline" and the non-album track "Patience" ending the musical drought.
However, the delay in the record's release was somewhat explained in comments made by Parker last May, when he revealed that inspiration for new material only came when he was at his lowest.
"Part of the thing about me starting an album is that I have to feel kind of worthless again to want to make music," he told the New York Times.
"I started making music when I was a kid as a way of feeling better about myself, you know? The ironic thing is, if I'm feeling on top of the world or feeling confident or like everything's good, I don't have the urge to make music."
Now, with the impending arrival of The Slow Rush on Friday, fans are steeling themselves to receive what might not be the record they've been expecting, but the record that certifies Parker as something akin to a musical genius.
Though it would be easy to compare The Slow Rush to its disco and R&B-influenced predecessor, it would do both releases a disservice to do so. In fact, if you're looking for a continuation of Currents in this new record, you may be left wanting, though you'll receive what is effectively the next logical step for an artist like Kevin Parker.
From its opening notes, it's abundantly clear that The Slow Rush is a record you're meant to be listening to in full; appreciating the almost Boards of Canada-esque '80s synth as it sweeps across each and every track, drenching the listener in throes of nostalgic intoxication.
Though opener "One More Year" sets the tone of the record almost immediately, it's not an album that rests on its laurels and succumbs to a fear of moving from one's comfort zone. In fact, even by the time "Instant Destiny" follows, it's clear where Parker's vision of the album may send the listener, though it's impossible to predict what may come.
Undoubtedly though, while the main attraction of The Slow Rush is Parker's exceptional experimentation with psychedelic synthesisers and hazy, subdued stadium-rock numbers, the touch of mastery comes by way of the record's immersive, cohesive nature.
Though clearly designed to be experienced as a record rather than a collection of singles, the inclusion of lengthy codas, stuttering vinyl-like endings, and instrumental breaks provide something of a loose, disorientating feel; allowing the listener to easily get lost within the record, and rely only on the musical guidance of Parker to bring you to safety.
Even singles such as "Borderline", "It Might Be Time", "Lost in Yesterday", or the heart-rending "Posthumous Forgiveness" are so masterfully varied and unique that they don't fall into the disappointing habit of sticking out within the tracklist, and taking one out of the overall experience.
But after almost five years of waiting, is The Slow Rush the record fans have been waiting for? Does it live up to the hype? Thankfully, the answer is a positive one, with The Slow Rush managing to buck any fears that Kevin Parker might have succumbed to the burden of expectations, and serving as one of his most accomplished releases yet.
A self-assured record that showcases a musical evolution from being ahead of the curve to setting the trend, The Slow Rush is the record that Tame Impala fans have been waiting for. Could it one day be considered their best album? It might be too early to say, but it's a pretty close contender.
Where Currents feels like something of an ecstatic combination of Parker's talents, The Slow Rush is the comedown; the immersive follow-through that serves as the soothing nightcap, or the perfect start to the morning after.
Though Parker recently went on record to discuss his urge to completely give up on The Slow Rush due to the "creative strain" it imposed upon him, never has an album served as more of a motivational tool than this has. After all, if this is the sort of product that results when pressure is applied, then you can be sure Tame Impala will be releasing diamonds for decades.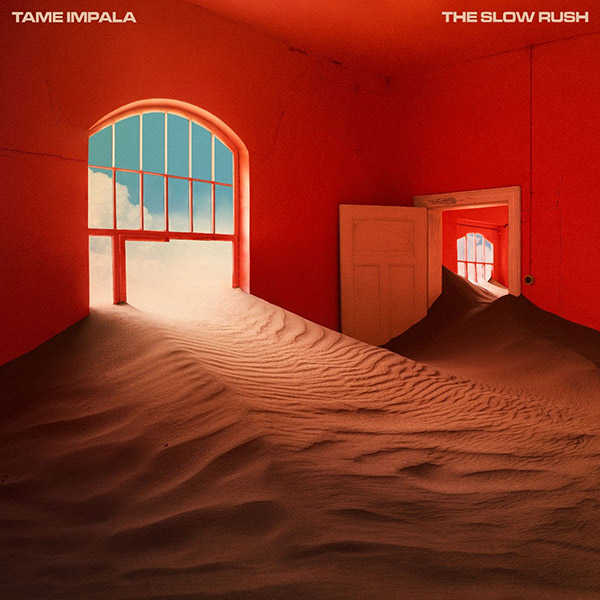 Tame Impala 2020 Tour Dates
With Special Guests Khruangbin
Saturday, April 18th
Brisbane Entertainment Centre, Brisbane, QLD (All Ages)
Monday, April 20th
Qudos Bank Arena, Sydney, NSW (All Ages)
Thursday, April 23rd
Rod Laver Arena, Melbourne, VIC (All Ages)
Saturday, April 25th
Adelaide Entertainment Centre Arena, Adelaide, SA (All Ages)
Tuesday, April 28th
RAC Arena, Perth, WA (All Ages)
Tickets on sale now through Ticketek