It feels as though no time has passed since the trio from Budgewoi burst out of teenage bedroom stereos more than a decade ago with their undeniably catchy blend of pop punk.
Now, Short Stack's post-pubescent angst is firmly intact, but there has been a sudden and unlikely transformation.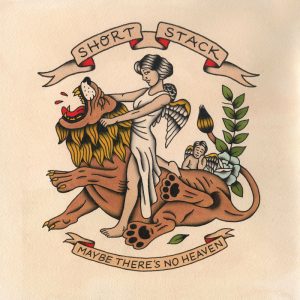 On this fifth album, the band's first in seven years, Short Stack traverse differing genres and moods with deliberate (but still bratty) charm.
Stream: Short Stack, Maybe There's No Heaven
---
This review features in the March 2022 issue of Rolling Stone Australia. If you're eager to get your hands on it, then now is the time to sign up for a subscription.
Whether you're a fan of music, you're a supporter of the local music scene, or you enjoy the thrill of print and long form journalism, then Rolling Stone Australia is exactly what you need. Click the link below for more information regarding a magazine subscription.