Rivalries have long been a driving force in the world of dance, pushing performers to reach new heights and achieve their full potential. adidas Rivalry pushes the boundaries of sport and street, like ballroom performer Tony Oxybel and breakdancer B-Girl Mags do through dance battles. 
The competitive spirit that arises from rivalries can ignite a fire within dancers, propelling them to push beyond their limits and strive for excellence. But that rivalry doesn't always have to come from another dancer; sometimes, it can come from within. 
B-Girl Mags is no stranger to dealing with her inner saboteur. When she first got into breakdancing in her hometown of Chile in 2005, she struggled to find other b-girls to look up to. "Breaking and hip hop culture is very male-dominated. I was the only girl for many years and it made me question myself. But I kept going," she says.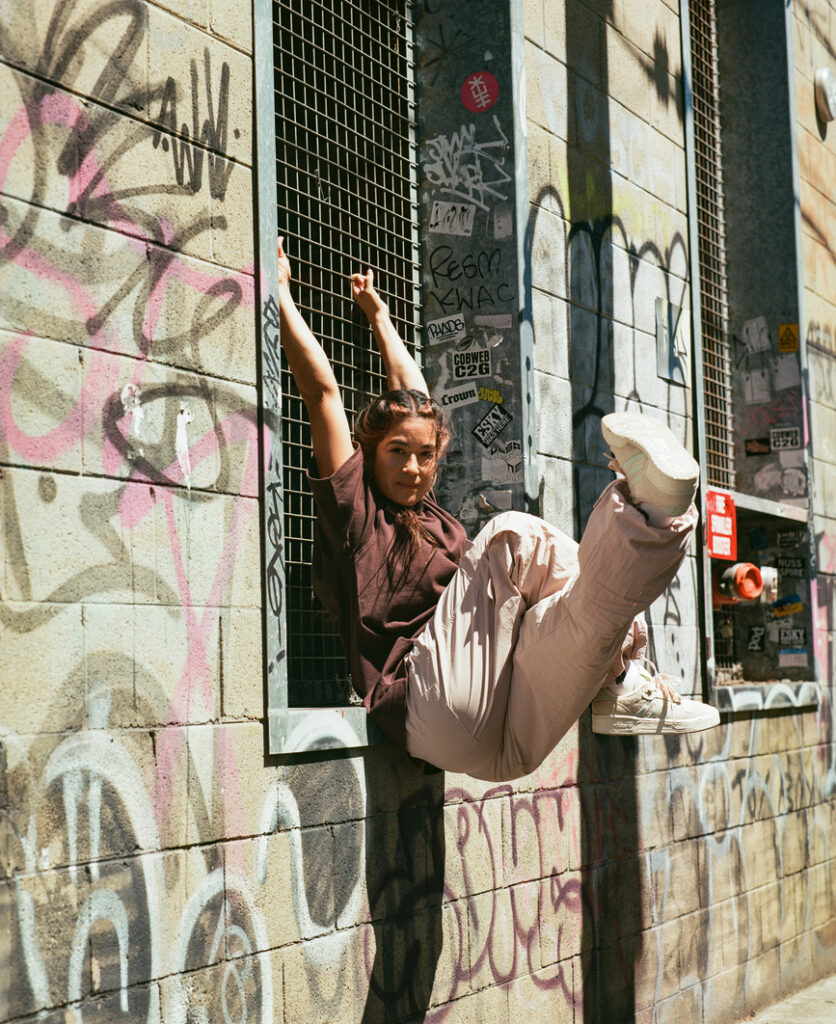 "When I see new b-girls, I can see them dealing with the same thing I was dealing with many years ago. I tell them to keep going and not waste their time, like I did, feeling insecure and blocked. I want them to express themselves and trust their ideas, go hard and not think of the differences."
"We don't need to be accepted; we just need to do what we want," B-Girl Mags expresses. While she felt the pressure to be as good as the men she was surrounded by, it was the feuding she felt internally that drove her to seek out other b-girls in Europe and beyond.
"We all have different things to deal with and different expectations of ourselves. I am my biggest rival, because I am so harsh on myself, but without that, I wouldn't be where I am," she says. 
Ballroom performer Tony Oxybel is also driven by his own need to reach new heights and surge past what he could achieve previously. Born and raised in France, Tony moved to Sydney five years ago. After dancing for many years, a teacher led him to ballroom, and he's never looked back. 
"I got into battles before I got into ballroom. Street dancing is a very big thing in Paris, so you get exposed to what battle culture is; it's a very hungry culture, it can be a bit cocky, but it's all part of the game," says Tony.
"When I came here, battle culture almost felt too nice. But when I got into ballroom, it reminded me of what I used to see in Paris. I don't think it's possible to elevate the scene as a whole if we're too nice to each other in a performance. I need to be able to show the other girl on the floor that I have the tricks in my pocket, or she's never going to train and outdo me. That's how we up the level."
"Battling and the urge to become bigger and better doesn't just benefit the dancers," he continues, "It's about doing justice to the culture and what led to this point. If we do it half-assed, it doesn't benefit the culture; we don't do it justice to just align with everyone else. We carry, as performers, the legacy of what ballroom is as a whole, and if we don't fight for that, then ballroom ceases to exist as a safe space like it is intended to be."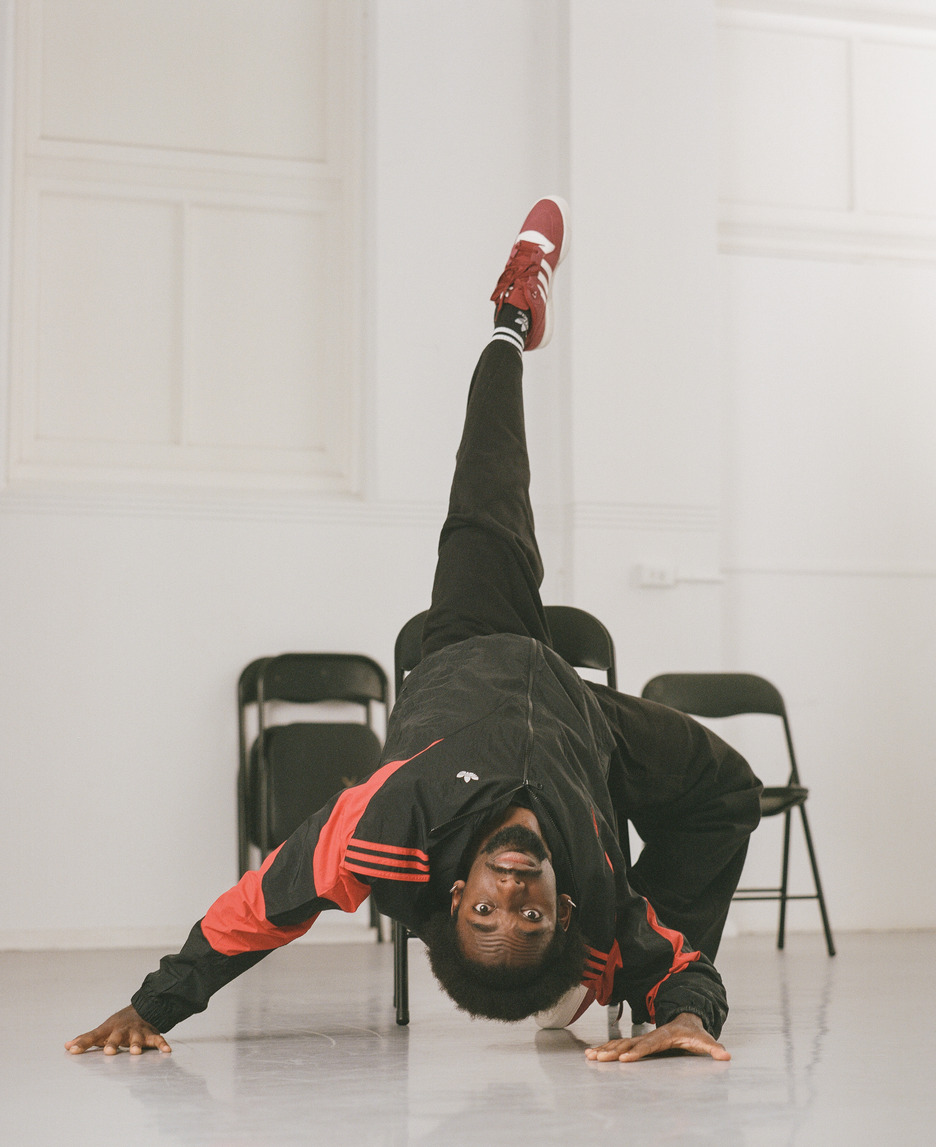 Whether it's ballroom or breakdancing, culture is a massive part of what draws dancers in and what connects them to the community. For Mags, it's about the broader hip-hop culture, and when she was growing up in Chile, it was a chance to express herself and be a part of something bigger. 
"I love the community, I love to be involved with different artistic movements," says Mags. 
"In Chile, self-expression is a need. You don't have many opportunities; you have to create them. You can see art everywhere. Everyone needs to express themselves."
While Mags found the opportunity to express herself on the streets of Chile, for dancers like Tony, ballroom has completely redefined expression. 
"Dance is everything I do. It's a defining part of my identity," says Tony. "[Ballroom] is a space to live this illusion of being fab, being everything you want to be, being unapologetic in a society pressuring you to fit into norms that you don't feel like fitting into. It's a celebration of brown and black and queer bodies as a whole."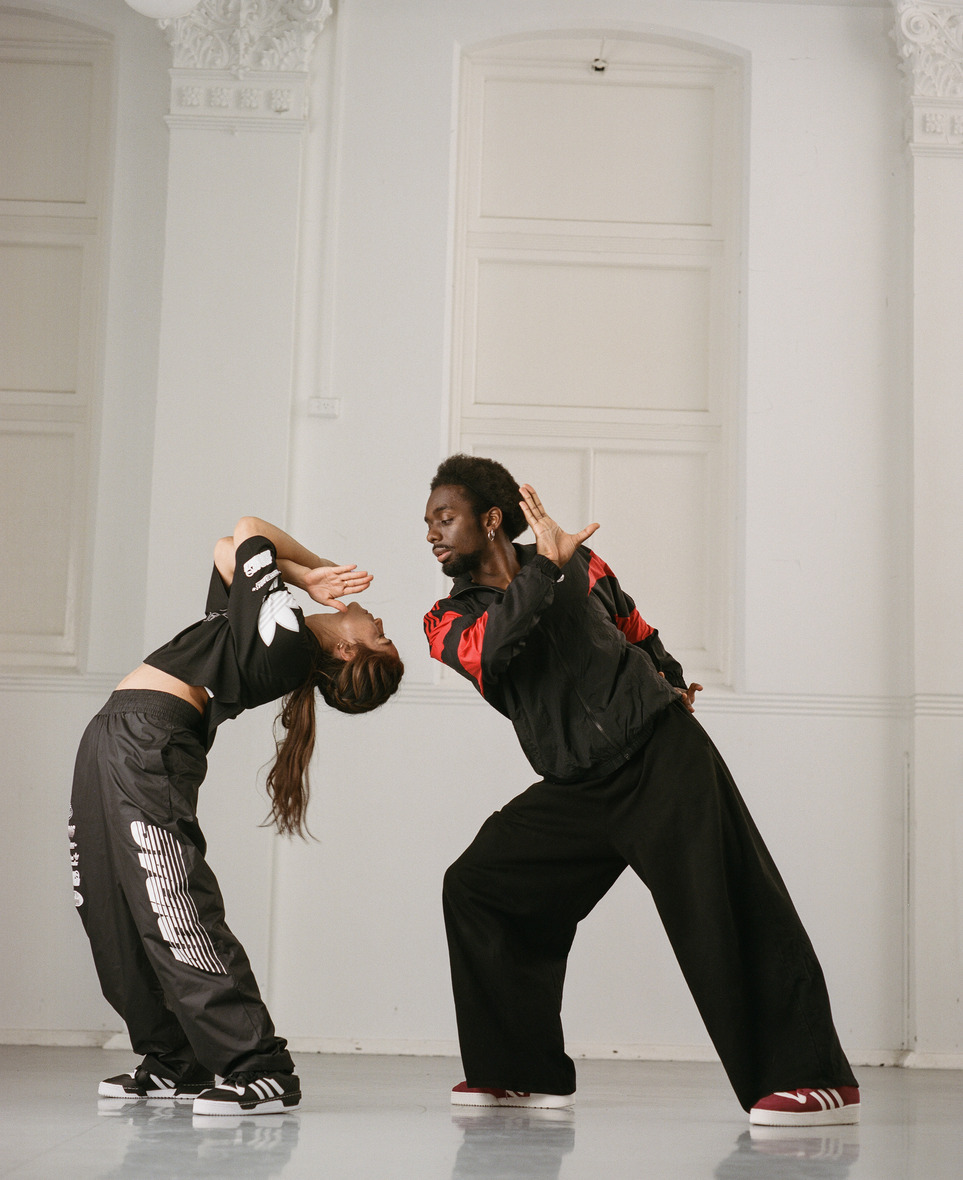 This expression was something Tony was scared of to begin with, turning what had always been just a movement into a performance. When Tony moved into ballroom, dance became something vulnerable. 
"Every time a ball is happening, you have newcomers and new audiences, and you get to witness the walls that start falling. They can be the most genuine people, but they start to realise there's so much learning and relearning to do," says Tony. 
"Creative spaces make as much of a change as what we consider more serious and scientific protocols like politics."
That journey, the reinvention that creative places allow for, the ability to push yourself and hit new heights, it's driven by battles, by connection and by the community found through dance. In breakdancing, so much of the art form is played through battles, which Mags says has allowed her to find her style. 
"When you battle with someone, you need to think about your goal, what you have, what you can show. It's a good exchange. Friendly rivalry pushes you to level up and get better, improve your dance, your style, even your dreams," says Mags. 
"You are battling, but at the end, we're all friends; it was just an act. It's something that is beautiful about breaking, every time you finish, you hug and show respect. It's like, 'Thank you for sharing this moment with me'. I think that's beautiful; it's food for my soul."
"Rivalry is the core running through it all," Tony shares. It's a personal journey; it's something you have with other dancers, it's how you connect to the form and something that provides you with a reason.
"The way I see it comes back to what's the point in dancing, getting better, and learning new techniques? It teaches you things about yourself, how to accept yourself, how to be unapologetic about the way you move, and how your body and mind connect to cultures outside of you," says Tony.
"To me, it's one of the greatest ways to access how brilliant humanity is and how brilliantly it's evolved as well, still being able to connect with these cultures that were born thousands of years before you. This sense of trying to be better than you were the day before, rivaling all the preconceptions you had about yourself and that people taught you about yourself."
Rivalry pushes the boundaries and drives us to imagine something new. Rivalries break through culture and produce something greater. Embraced and adapted by culture, an Originals classic returns. Shop adidas Originals Rivalry here.