Products featured are independently selected by our editorial team and we may earn a commission from purchases made from our links; the retailer may also receive certain auditable data for accounting purposes.
Post lockdown, I intuitively predict that we're all going to want to let our freak flags fly. We've been cooped up for months, our carnal desires have reached a boiling point. The tonic to this repressed energy, this extended period of atomization, is to party with the people we love the most.
I am envisioning a glorious summer. A beach party renaissance, lavish picnics, sweltering BBQ's, hell, maybe even DIY raves if that's to your taste. All etiquette will be thrown out the window. No more listening to crowd-pleasing music at an inoffensive volume. Your tinny little Bluetooth speaker isn't going to cut the mustard.
No, we all need a speaker of Herculean proportions — one that will cut through the earth's core.
SOUNDBOKS latest speaker, the SOUNDBOKS (Gen. 3) Performance Speaker, feels designed to soundtrack this summer. Dubbed "the world's loudest portable Bluetooth performance speaker," the speaker features an advanced amplifier system and the highest level of continuous performance with wireless connectivity.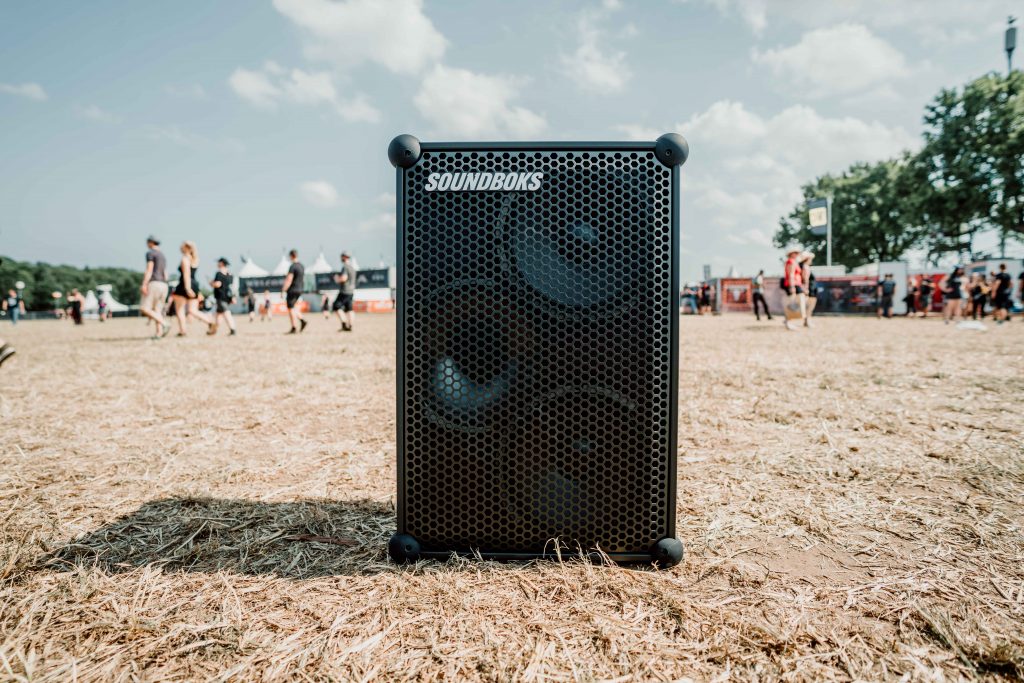 The redesigned SOUNDBOKS speaker is loud, reaching up to 126 dB volume. It also features TeamUP wireless connectivity, which allows you to connect up to five SOUNDBOKS speakers, pro panel inputs, and 40 hours of battery life.
"We have finally created the speaker we always wanted," says Jesper Thiel Thomsen, CEO of SOUNDBOKS. "Over the past four years we've been integrating community feedback with the vision of the speaker we have always wanted to build; the result is SOUNDBOKS (Gen. 3).
"We were very focused on creating an unmatched sound experience, and wireless connectivity and battery life were critical for that. We are really excited to bring this to our community and lead a new category of Bluetooth performance speakers."
Take a look at how it works below, and envision yourself blasting The Prodigy's 'Firestarter'