If you've been craving the return of live music and the halcyon days of yore when gigs were in abundance, then Ian Moss' forthcoming live release is set to satisfy like… never before.
Announced today, Australian rock and guitar legend is set to release his forthcoming live record – aptly titled Live – on July 24th. Recorded during his 2018 tour in support of his self-titled album, the package showcases Moss at his very best, featuring live cuts from his shows at Canberra's Playhouse and Sydney's Enmore Theatre.
In addition to his exceptional solo tunes (including the likes of "Tucker's Daughter" and "Telephone Booth", to name a few), the 16-track release also includes some of Moss' fine work with Cold Chisel, and showcases his musical versatility.
"It was great to be back out and touring Australia with a big band full of extraordinary talent and exceptional musicians and playing to some of the best audiences I've ever played to," Moss said of the tour.
"The crew we had on the road with us were some of the best in the business and of course, having the new studio album, Ian Moss, full of songs, with me at the helm of the songwriting to play was fantastic."
To celebrate the release of the record, Moss has shared a live video of the Cold Chisel classic "Never Before", recorded during the Sydney leg of his 2018 tour, and illustrating his abilities as one of Australia's most revered performers.
Backed by the likes of Clayton Doley, Michael Duchesne, Kerry Jacobson, Lana Sayah, Peter Walker, and Jonathon Zion as part of his live band, both "Never Before" and the wider package of Live serves as a glimpse of what the Australian live scene has been missing in recent months.
While Moss was originally set to perform a run of regional dates in support of the 30th anniversary of his Matchbook album earlier this year, the global COVID-19 pandemic saw the majority of these shows postponed in the interest of public health and safety.
Thankfully, a run of rescheduled dates were announced in April, with Moss now set to hit the road once again in February of 2021. Tickets to these shows are available now via the venues, or through Moss' website.
Ian Moss' Live is set to be released on July 24th, with pre-orders available now via iTunes.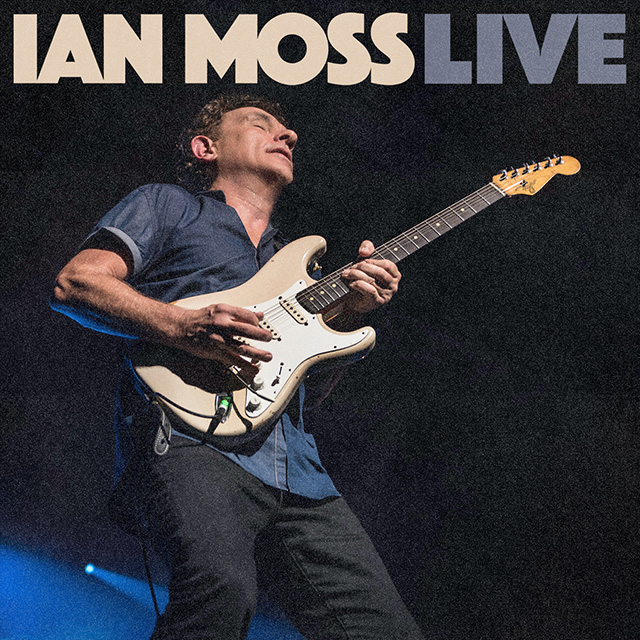 Ian Moss Live Tracklist:
1. "Cold In The Night"
2. "Out Of The Fire"
3. "Such a Beautiful Thing"
4. "My Suffering"
5. "Mr Rain"
6. "Janelle"
7. "My Baby"
8. "Choir Girl"
9. "One Long Day"
10. "If Another Day (Love Rewards Its Own)"
11. "Hold On (To What We Got)"
12. "Never Before"
13. "Telephone Booth"
14. "Tucker's Daughter"
15. "Broadway"
16. "Bow River"
Ian Moss  – Matchbook 30th Anniversary Solo & Acoustic Tour (Take 2)
Wednesday, February 24th, 2021
Jetty Theatre, Coffs Harbour, NSW
Friday, February 26th, 2021
Jetty Theatre, Coffs Harbour, NSW
Saturday, February 27th, 2021
Manning Entertainment Centre, Taree, NSW
Friday, March 5th, 2021
The Art House, Wyong, NSW
Saturday, March 6th, 2021
The Glasshouse, Port Macquarie, NSW
Friday, March 26th, 2021
Latrobe Performing Arts Centre – Town Hall, Traralgon, VIC
Saturday, March 27th, 2021
The Wedge – Performing Arts Centre, Sale, VIC
Wednesday, April 7th, 2021
Swan Hill Town Hall, Swan Hill, VIC
Friday, April 9th, 2021
Mildura Arts Centre, Mildura, VIC
Saturday, April 10th, 2021
Broken Hill Civic Centre, Broken Hill, NSW
Friday, April 16th, 2021
Tanks Arts Centre, Cairns, QLD
Saturday, April 17th, 2021
Tanks Arts Centre, Cairns, QLD
Friday, April 23rd, 2021
Dubbo Regional Theatre & Convention Centre, Dubbo, NSW
Saturday, April 24th, 2021
Tamworth Town Hall, Tamworth, NSW
Saturday, May 1st, 2021 (New Show)
Wagga Wagga Civic Theatre, Wagga Wagga, NSW
Tickets on sale now via the venues, or through Ian Moss' website