Having teased the track last week, Western Sydney drill outfit OneFour have returned with their latest single, the A$AP Ferg-featuring "Say it Again".
Following on from the toughest year seen by the group yet, OneFour have been forced to deal with cancelled tours, jailed members, and ongoing police trouble on their journey to creating the music they love.
The outfit have managed to overcome this adversity however, with their track "Welcome To Prison" serving as something of a mighty comeback when it arrived in early February.
Last week brought with it the news that OneFour were on track to release a new single this week. Described as being "defiant, brash and filled with optimism", the group have now officially released "Say it Again", which sees them teaming up with US artist A$AP Ferg.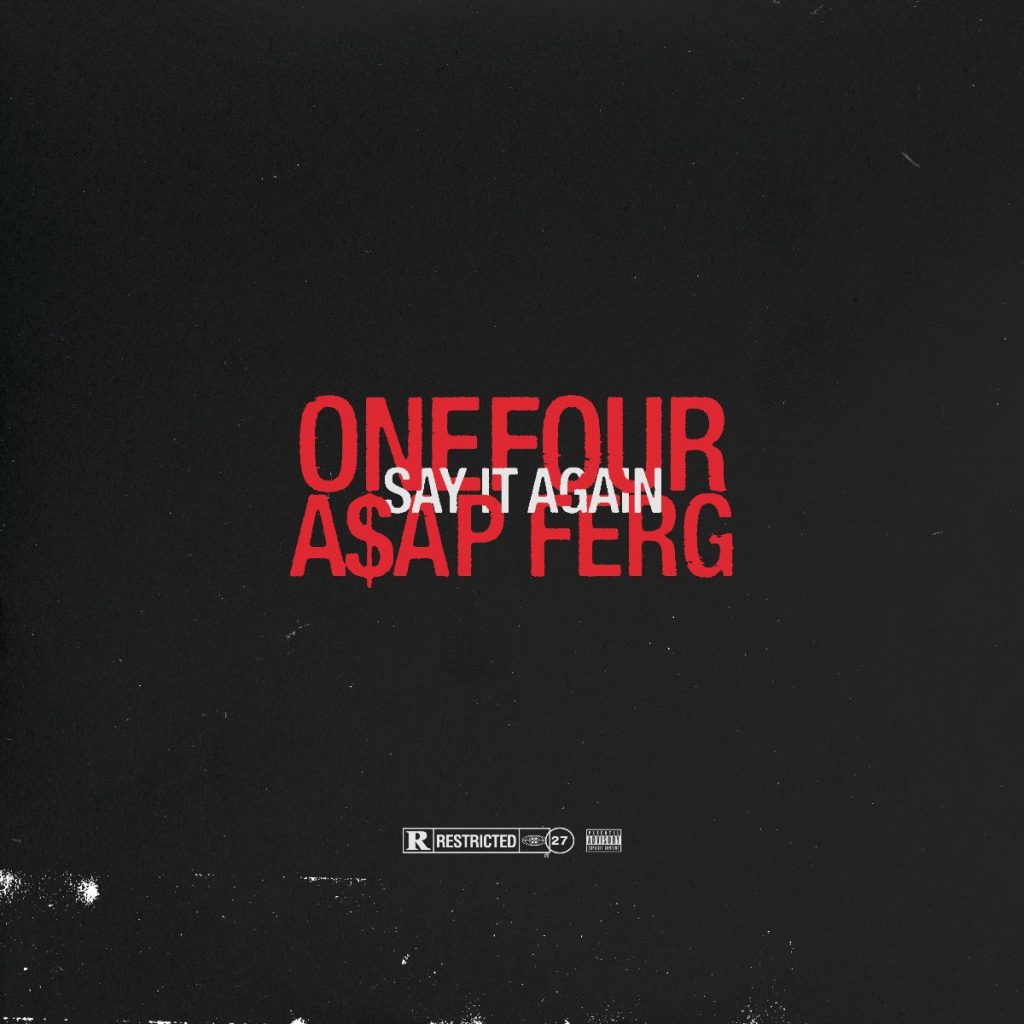 The origins of "Say it Again" date back to earlier this year, when A$AP Ferg reached out to the group during his Australian tour. Co-produced by the UK's Gotcha and Aussie producer/artist i.amsolo, the track mixes the long-standing hip-hop traditions of Harlem, New York and South London with the energetic vision of Western Sydney's realest.
While a press release accompanying the track notes that "Say it Again" "serves as a mission statement and prelude for OneFour as they step boldly into the next stage of their promising careers", there's currently no official  word as to what the group have in store next.
However, they're set to premiere the track's video – which was recorded and shot within just 24 hours on location in Mt Druitt and Chinatown – on YouTube at 3:30PM AEST this afternoon.
A blistering example of what OneFour are capable of, "Say it Again" easily serves as one of their most impressive moments to date. It's currently available on Spotify, so be sure to give it a listen below before tuning in to catch the music video's premiere.