The 30 Best Arctic Monkeys Songs
Celebrating the Sheffield band's finest moments, from dirty dance floors to the Information-Action Ratio, and everywhere in between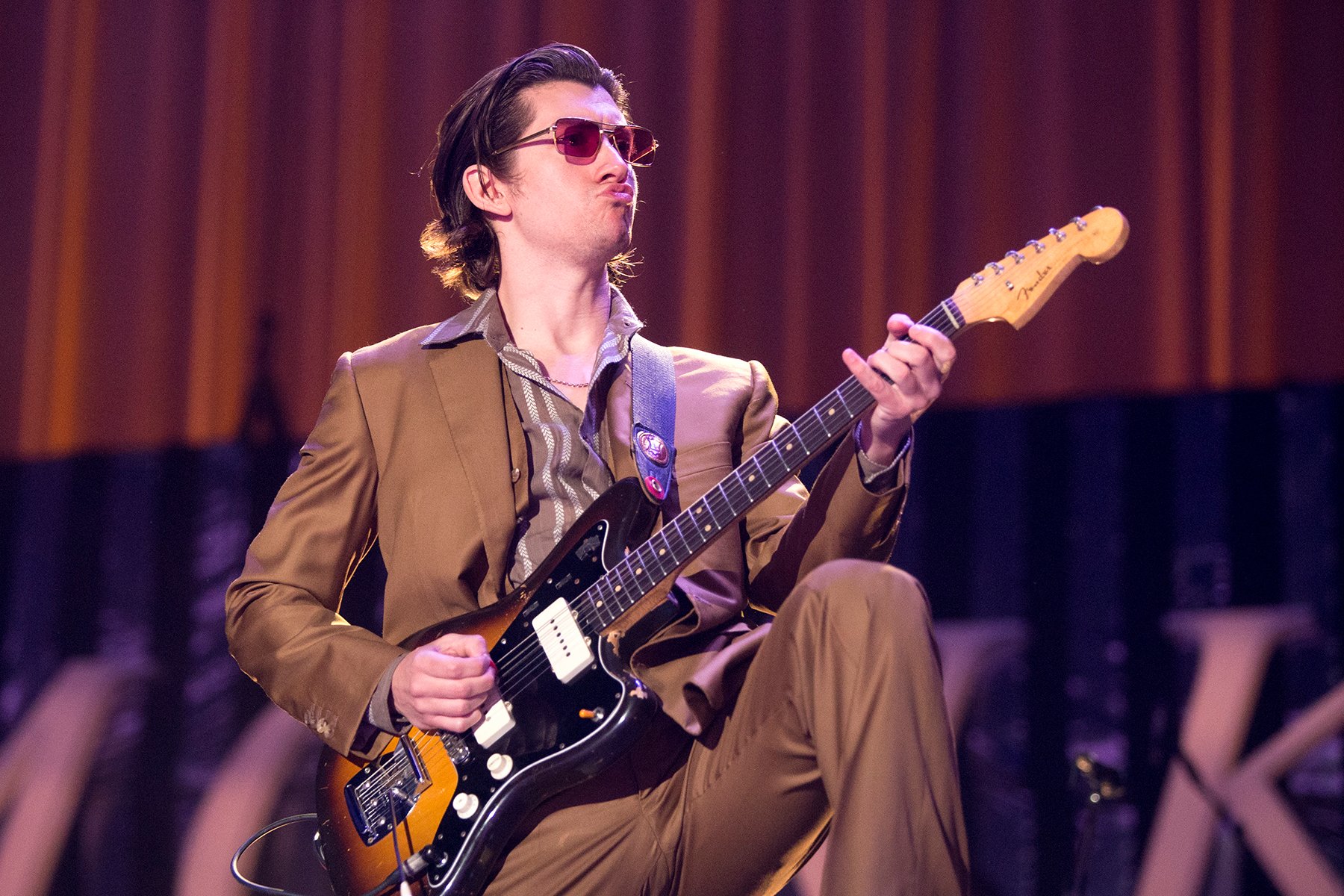 ANY BAND THAT hits as hard as Arctic Monkeys hit in 2005 runs the risk of forever being trapped in rock 'n' roll amber, doomed to push the same four-chord boulder up a hill, or fall into a nostalgic abyss. Arctic Monkeys not only avoided that fate, they thrived in the face of it. In the 18 years since their debut single ("Fake Tales of San Francisco" b/w "From the Ritz to the Rubble," still both among their best), they've crafted one of the most compelling catalogs in contemporary music, and Alex Turner has solidified his place as one of this generation's great songwriters and frontmen.
Arctic Monkeys achieved this not through pandering or "playing the hits," but by regularly confounding expectations: enlisting Josh Homme to gunk up their jitteriness with some desert sludge, or trading in their guitars for pianos as they embarked on a full-blown space odyssey. And through his lyrics, Turner crafted a language and style all his own. He's a yarn weaver, as quick with a quip or a clever bit of wordplay as he is with some stark, sincere, sage distillation of the ways we live and love. Even as his metaphors have grown more oblique, his imagery a touch phantasmagorical and deliciously ludicrous, his words remain grounded in the kind of kitchen sink realism that made Arctic Monkeys' earliest recordings so thrilling and immediate.
So here are 30 great Arctic Monkeys songs that celebrate and showcase that creativity and breadth. Like any best of list, think of this as just a best of list, not the best of list (in other words, please don't @ us). Hopefully, though, this list expresses what's so great about those lovable lads from Sheffield — the way they got us to stop asking, who the fuck are Arctic Monkeys?, and start wondering, who the fuck are Arctic Monkeys going to be next?
CONTRIBUTORS: Jon Blistein, Maya Georgi, Jodi Guglielmi, Angie Martoccio, Brittany Spanos, Marlow Stern, Lisa Tozzi, Simon Vozick-Levinson
From Rolling Stone US