Young Henrys Adds an Exciting New Player to Their Lineup
Newtown-based brewers and distillers Young Henrys have unveiled the latest addition to their diverse lineup: Young Henrys Ginger Beer
Newtown-based brewers and distillers Young Henrys have unveiled the latest addition to their diverse lineup: Young Henrys Ginger Beer. This spicy and refreshing brew was announced alongside a collection of amusing tall tales from rock bands These New South Whales and Fitzy, each sharing their own unique and entertaining origin story of the Ginger Beer on Young Henrys' Instagram. 
Young Henrys Ginger Beer offers a rock'n'roll twist on the traditional ginger beer, combining zesty citrus lime sweetness with a bold, spicy kick.  It goes down easy at 4% ABV and boasts a harmonious blend of floral hints and earthy undertones. It's a great beer-alternative addition to the YH core range.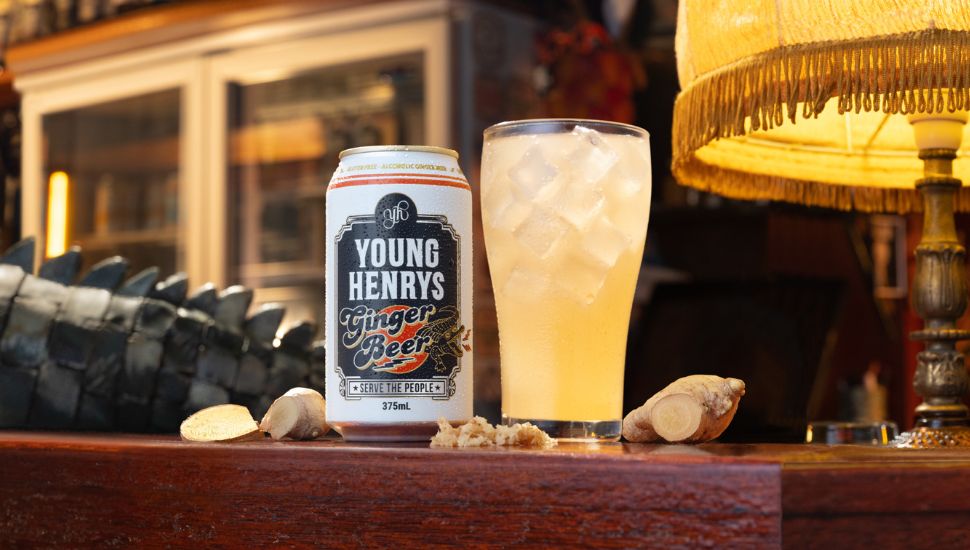 Jesse Searls, Young Henrys Head Brewer, shared his excitement about the new release: "We wanted to create a product that was well balanced, and I think we've absolutely smashed that out of the park. Young Henrys Ginger Beer is really incredible. It's got a nice sweetness upfront, with a dry and bitey finish. The spice really accumulates after a few sips. Already a big staff favourite, we hope everyone enjoys it as much as we do!"
The Ginger Beer joins Young Henrys' extensive core range, which includes Hazy Pale Ale, Newtowner, Gin and Tonic, Stayer, Cloudy Cider, and Motorcycle Oil. The Young Henrys Ginger Beer tastes like Autumn and Winter in a can, so the timing could not be better.
Young Henrys Ginger Beer is available in 4-packs and cases at bottle shops nationwide. You can buy a pack on the Young Henrys website, where you can also share your own tall tale.