"It Literally Means Everything" – Swayfever on Performing With The Presets for Smirnoff Origins
On February 2nd, Sydney's beloved Club 77 played host to an electric night of musical prowess thanks to the Smirnoff Origins series, featuring not only Sydney music icons The Presets, but rising producer Swayfever
"How did we even get to that point?" That's the question Melbourne-based producer Swayfever asks of his career, having recently been hand-picked by The Presets to perform alongside them as part of their Smirnoff Origins appearance last month.
On February 2nd, Sydney's beloved Club 77 played host to an electric night of musical prowess thanks to the Smirnoff Origins series, featuring not only Sydney music icons The Presets, but rising producer Swayfever.
With the events designed to help to reinvigorate and support the Aussie music industry, the Smirnoff Origins series sees the iconic brand teaming up with acclaimed artists and famed local venues to put on events that music-lovers won't soon forget.
With this year's series kicking off in Sydney, it was a magical moment for punters, but for the artists at the centre, it meant so much more. Case in point: Swayfever, the eclectic soundweaver who has risen through the ranks in recent years, making waves enough to be recognised by The Presets themselves for inclusion on the bill.
In celebration of his recent chance to rub shoulders with The Presets on stage, we sat down with Swayfever to learn more about him, his musical journey so far, and his amazing Smirnoff Origins experience.
"I grew up in Yamba," Swayfever (real name Barry McBride) recalls for Rolling Stone. "It's this tiny, beautiful little coastal town; big surf culture. I look back on that and I feel like it's such a beautiful thing. 
"Melbourne has a really diverse selection of different genres," he adds. "So I think it kind of reminded me how much I loved house music."
His musical evolution and growth took place within a moment of change, both on a global and personal level, but managed to serve as a source of comfort during a period of uncertainty.
"I pretty much made the decision to move south [to Melbourne]. I just needed a change," he explains. "My dad passing away and then going into lockdowns… I leant on my partner, but being at my lowest, I feel like if I didn't have music, I don't know what I would've done , to be honest. 
"That was my way of expressing [myself]. It's always been there; it's always been something that's kept me afloat."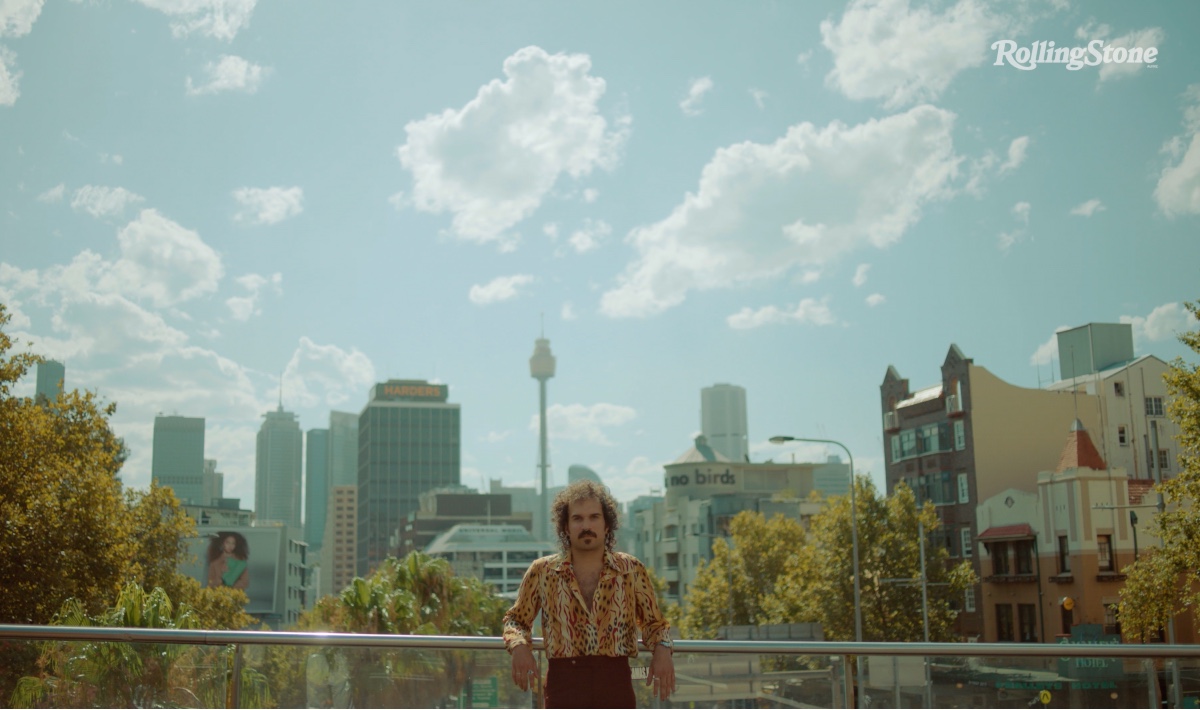 However, the pieces soon fell into place even more when his best friend-slash-manager Tom (also a source of comfort for Swayfever) entered him into the Smirnoff Origins competition without his knowledge. Before long, he was sharing a lineup with The Presets at Sydney's Club 77.
"He randomly just tells me that he's entered me and, it's not like, 'Oh, I've entered you in this competition and we'll see how you go', it's like, 'I've entered you and you've made it to the finals'," he recalls. 
"It wasn't until the end of the week that I actually found out [when] Tom gave me a call and said that I won it."
For most artists, it would be a life-affirming moment that you've made it into the world of your chosen craft. But for Swayfever, it not only provided that elusive sense of validation, but one that proved that all the effort, the heartbreak, the blood, sweat, and the tears that went into the journey was worth it.
"I almost needed one of these moments to just, to find that opening and sort of be free into Swayfever and move into that," he recalls. "It always will come back to where I'm from. It just makes sense to put some indigenous instrumentation and sounds throughout my music, because I feel like it just goes so naturally into house music and dance music. 
"I can't even believe that my name's next to The Presets," he recalls of the experience. "It's just so strange. It literally means everything, it's the one of the only things that gives me purpose."
The Smirnoff Origins series has since continued on with a special event in Brisbane this week which saw Crooked Colours as the headline act. 
If you're looking for another stellar way to ensure you're taking part in all that the Aussie summer has to offer, make sure you're also across the new Smirnoff Seltzer Cocktails. Featuring two new flavours, Spicy Margarita and Watermelon Margarita, they're a bolder addition to any summer playlist. 
While we're all about having fun, please remember to drink responsibly. Smirnoff knows music, do you know your DrinkIQ?