Killing Heidi Continue to Trust Their Spirit at Inspired, Hit-Filled Wild Turkey Music 101 Live Session
Killing Heidi headlined the third and final Wild Turkey Music 101 live session for 2023
Wild Turkey's Music 101 platform was set up as a way of celebrating artists such as Killing Heidi, who have a history of trusting their spirit. The intimate and exclusive live sessions shined a spotlight on the artists' bold creativity and provided fans with inspiration to trust their own spirit.
The final event for 2023 went down at York on Lilydale in Melbourne/Naarm in late October. Locally based Palestinian singer-songwriter YARA opened the gig by showcasing her love of soul, R&B, jazz and pop music. Drawing material from her debut EP, Lonely Love Affair – itself a testament to YARA's willingness to trust her gut and work hard at actualising her musical vision – the 26-year-old singer, songwriter and producer delivered a number of tear-jerking vocal hooks in the course of her support set.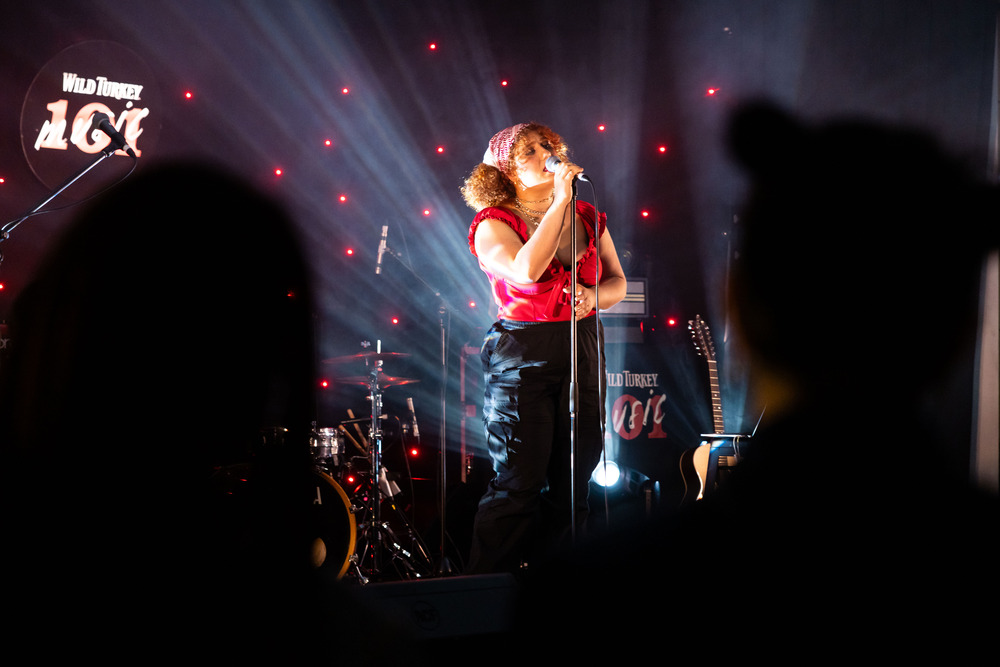 As part of the Wild Turkey Music 101 prize, YARA is receiving professional and artistic mentorship from Killing Heidi's Ella and Jesse Hooper. And what better way to learn than by watching the Aussie pop-rock stalwarts in action? The Hooper siblings were joined by their full backing band – comprising drummer Adam Pedretti, keys player Clio Renner and bass player Phoebe Neilson – as they slammed through all of Killing Heidi's biggest hits.
"Will you make it in the end? / Will you fulfil your dreams?" sang Ella Hooper, one of the country's most infectious frontpeople, in the chorus of the band's 1999 debut single, "Weir". These lyrics have gained a few more layers of resonance in the 24 years since the song's release. 
While it's a dream for all musicians to make music that stands the test of time, these lyrics were written at a time when Hooper and her bandmates couldn't have anticipated the extent of popularity, commercial success and industry accolades that lay ahead. But Killing Heidi always pushed themselves to live out their dreams – and the crowd's uninhibited, full-voiced reaction to "Weir" indicated their songs don't just endure, but remain powerfully emotive.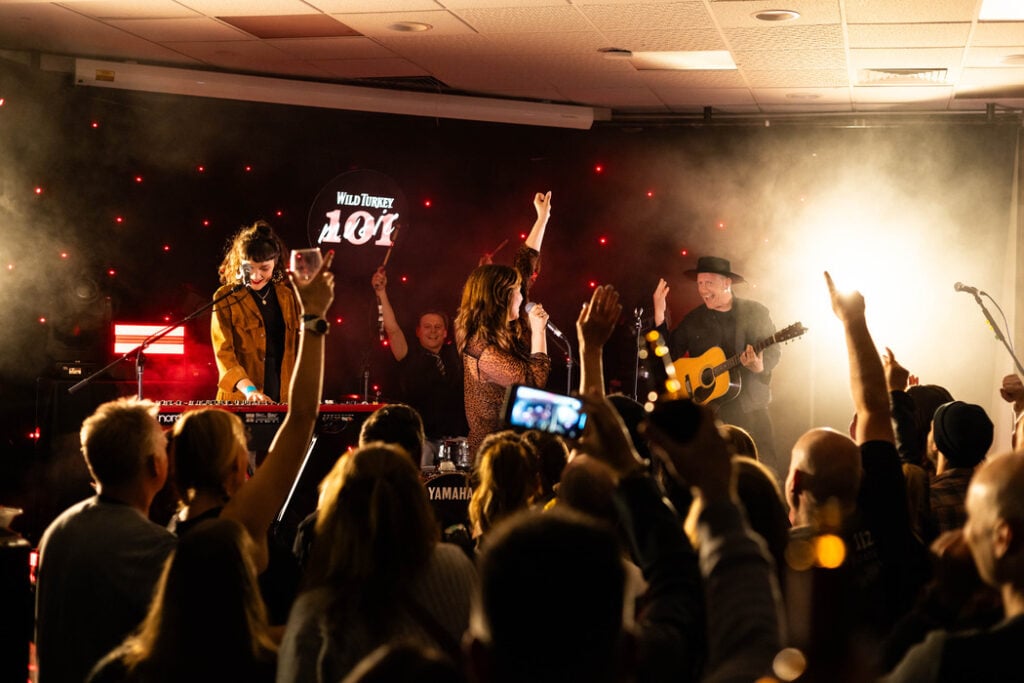 Killing Heidi have been staples of Australian radio and the local touring circuit since releasing "Weir" in 1999. The track appeared on the band's debut, ARIA number one album, Reflector, in 2000, alongside "Live Without It", "Superman Supergirl" and the number one single "Mascara". 
The crowd at York on Lilydale were treated to all of these tracks, as well as "Heavensent" from Killing Heidi's second album, Present, and "I Am" and "Calm Down" from 2004's self-titled LP.
The audience was full of rapt Killing Heidi fans, including a few who'd been following the Hoopers since their triple j Unearthed win in 1996. This made for an emotional moment when a bunch of hardcore fans were welcomed into Wild Turkey's premium lounge for an intimate meet and greet with the band.
A glass of Wild Turkey Bourbon in hand, the fans asked Killing Heidi about how trusting their spirit had allowed them to emerge from small-town Victoria and rise to the top of the ARIA charts more than two decades ago. 
The Hoopers grew up in the tiny Victorian outpost of Violet Town, approximately 70 kms south west of Wangaratta. They gained a love of music at a young age and began to write their own acoustic folk songs. They dreamed of a life beyond Violet Town and had an intuition that music would be the vessel.
By the time they released the aforementioned "Weir", Ella, Jesse and their bandmates knew they had what it takes to resonate with listeners all over the country. This self-belief has stayed with the members of Killing Heidi up to the present day.
Surrounded by fans in the Wild Turkey premium lounge, the band members responded to questions about their journey from Violet Town to the top of the ARIA charts. There's no tried and true formula for success in the music industry, but Killing Heidi emphasised the importance of trusting your gut and making the music that you want to make.
One of the show's standout moments involved Ella and Jesse stepping down from the stage to sit on two stools in the middle of the crowd. It was a full circle moment, recalling the pair's early acoustic gigs at regional Victorian arts festivals. Only now, they were performing some of the most memorable pop-rock songs of the early 2000s, including the sing-along "Live Without It". The song's hook, "We'll show them we can live without it," is another endorsement for trusting your spirit in the face of external noise. 
All of the musical synergy and pop hooks that put Killing Heidi at the forefront of Australian music around the turn of the 2000s were still intact, and so was the band members' commitment to trusting their guts and doing things their own way