Alongside Georgia Lines, WHO SHOT SCOTT, Miss June and more, Foley made the trip from New Zealand to Australia to showcase their music at BIGSOUND.
For Rolling Stone AU/NZ, the Kiwi pop duo documented their week in Brisbane, where they indulged in "breakfast of champions", caught secret sets, and slid into the DMs of Aussie artists they love.
You can check out their BIGSOUND diary below and their recent Rolling Stone 'In My Room' session here.
We are so excited to head to BIGSOUND and to play our first-ever show in Australia! Absolutely gassed and had no clue what to pack so my suitcase is 100% oversized, headed to the airport for the breakfast of champions that we always start with on tour.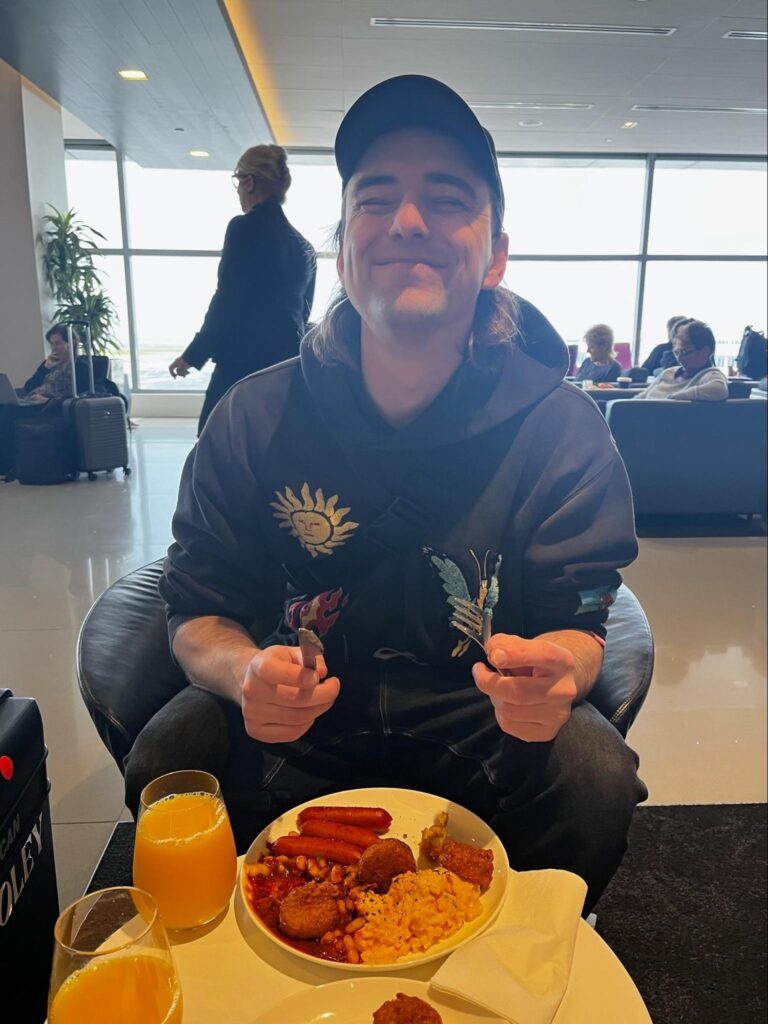 Landed in Brisbane and making the absolute most of the sunshine – it's so beautiful here and we are ready for some vitamin D!!! The Remi Wolf hat is out.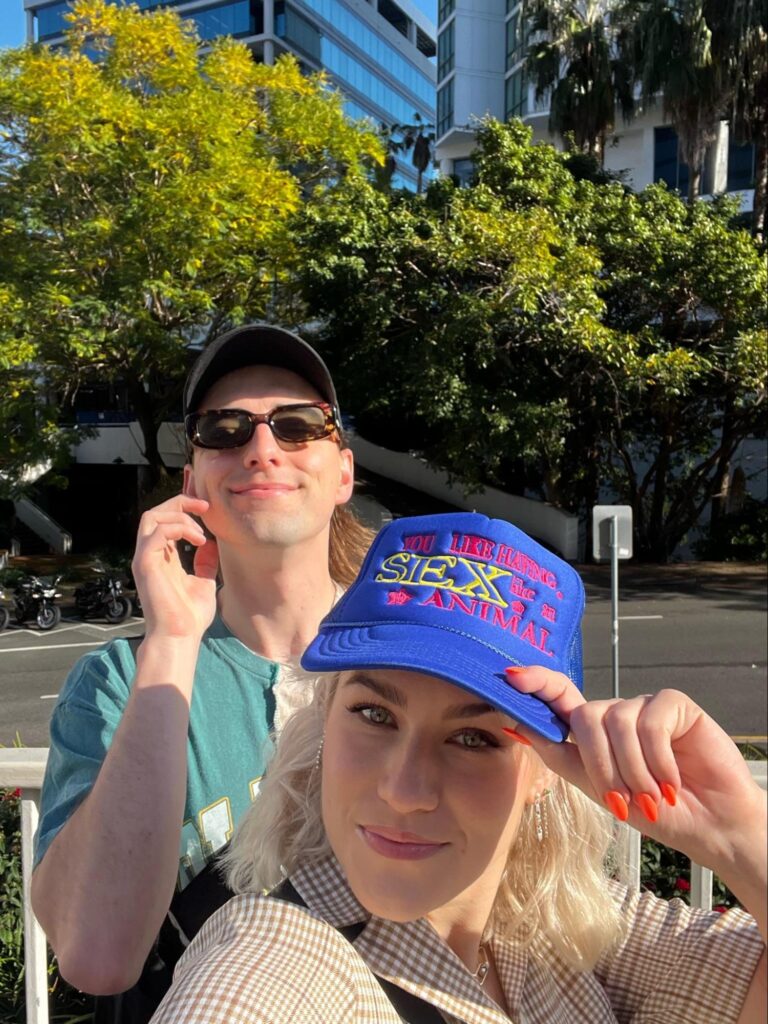 Ash is a coffee girlie and Gabe is a matcha boi so we are fuelling our trip with a lot of these! Found a super cute café in Bakery Lane as our base camp each morning to do some work and plan the day! Let's crack in!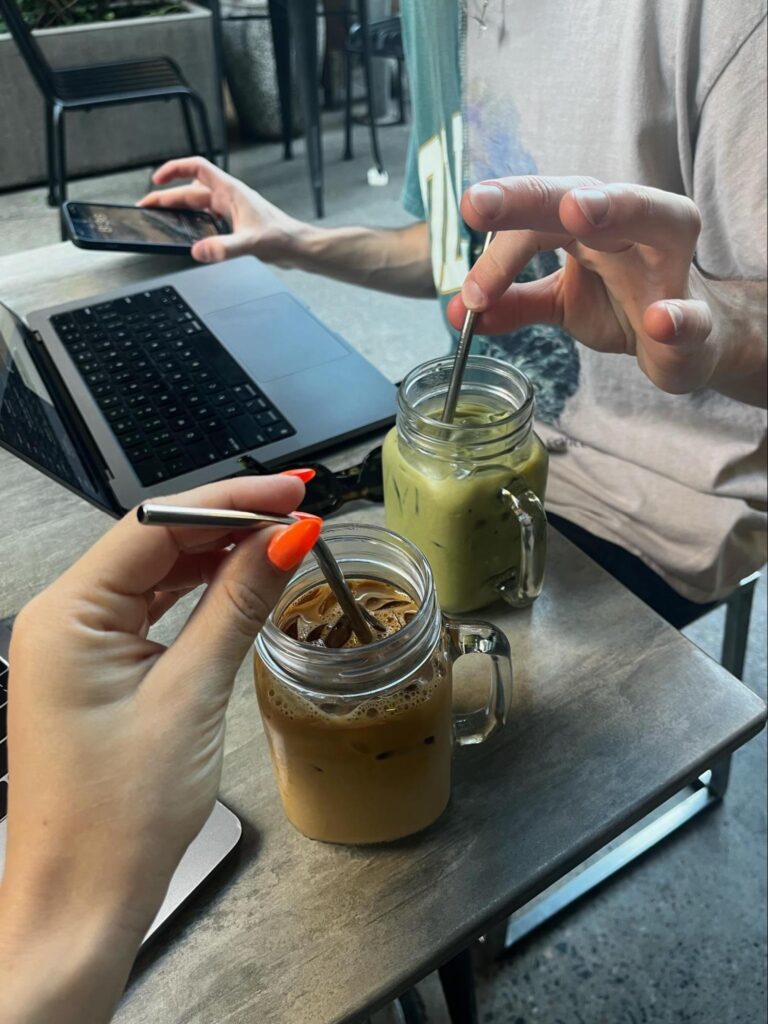 We spent our first day meeting lots of incredible people and making new friends – but our first showcase is tomorrow night so we're pacing ourselves! Marathon not a sprint! Saw performances from Ula, Dean Brady, and Mr Rhodes!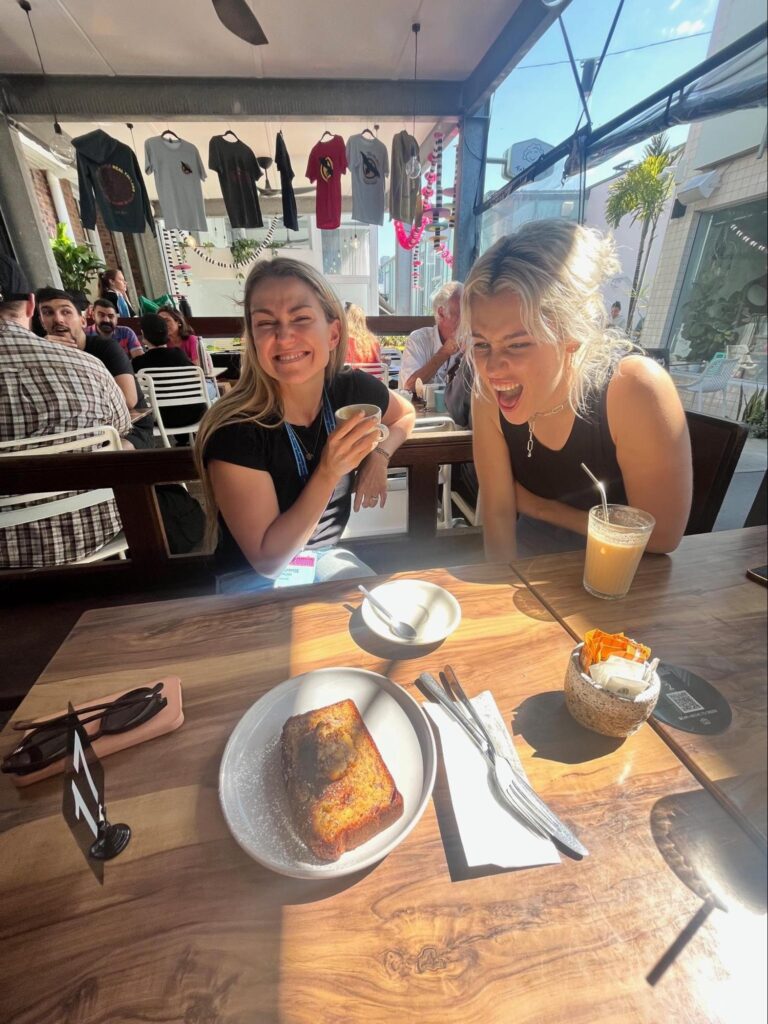 Now it's Wednesday and we're preparing for our first show! Fuelling the body with some delicious sandwiches and a catch-up with our label team – so great to hang in person! Ash tackled the biggest chicken sandwich of all time, it was hugely delicious and got the hype going for a big day.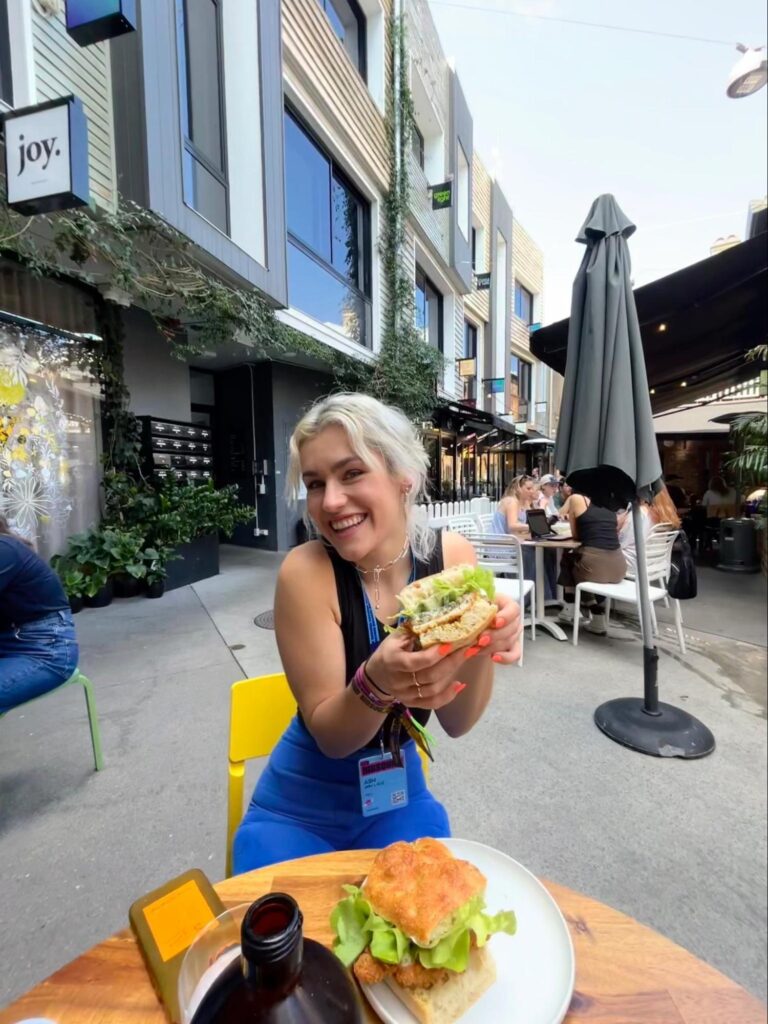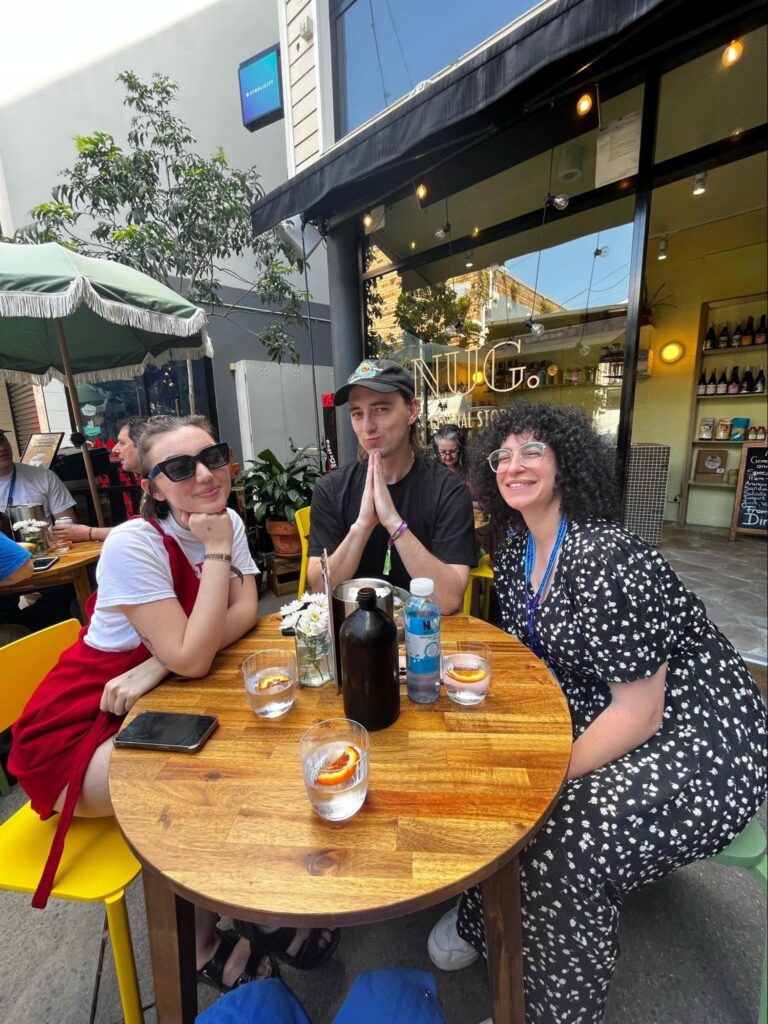 First show went amazingly – at the Blute's Bar which had awesome energy. Really packed and chaotic which is always our favourite vibe for a show because there is so much electricity to feed from. So stoked and can't wait for the next! Then we took our gear and parked up for the secret Tia Gostelow set at midnight. Adore her.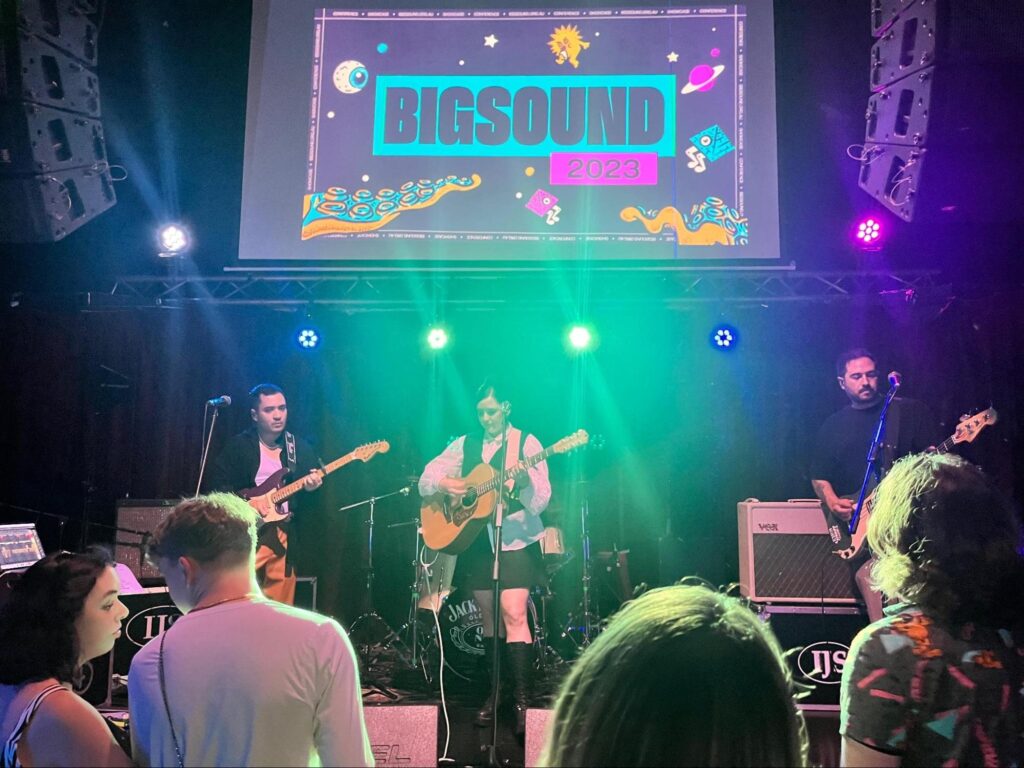 We're spending our Thursday racing between events and interviews – met the lovely Indie Groove and Beers & Tears podcast! Also visited an epic TikTok panel, and took this unhinged pic at the BIGSOUND sign.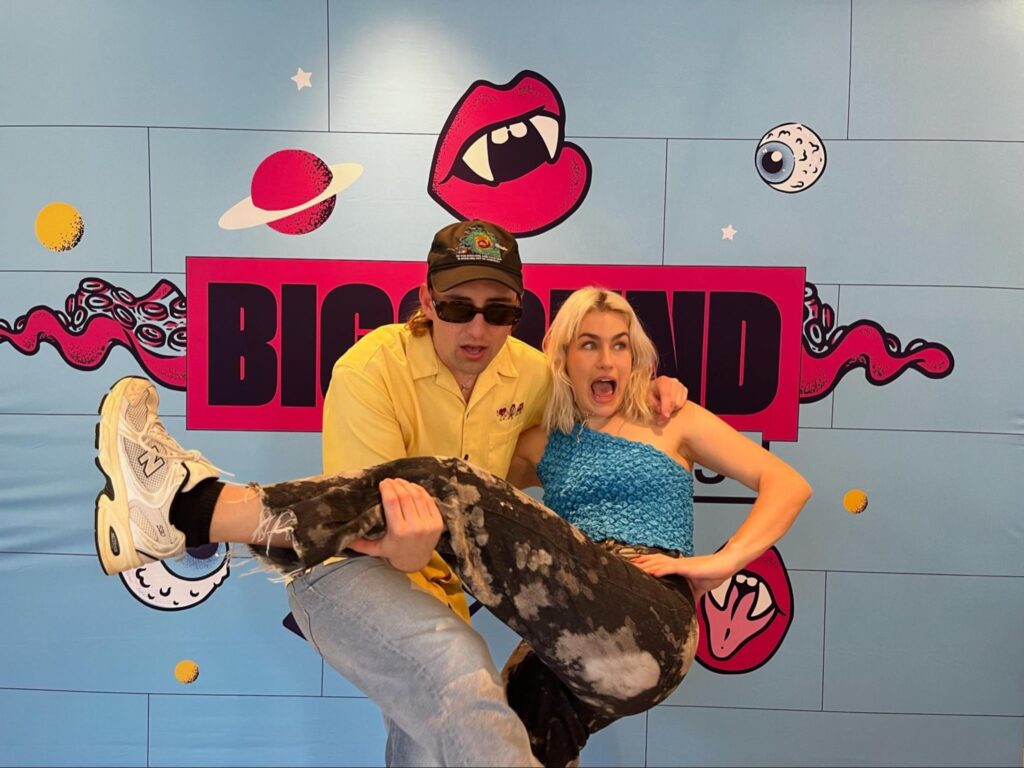 We've been big fans of Clea and Eves Karydas who live in Brisbane so we slid into their DMs for a lovely coffee date. Was so nice to finally meet them in person!!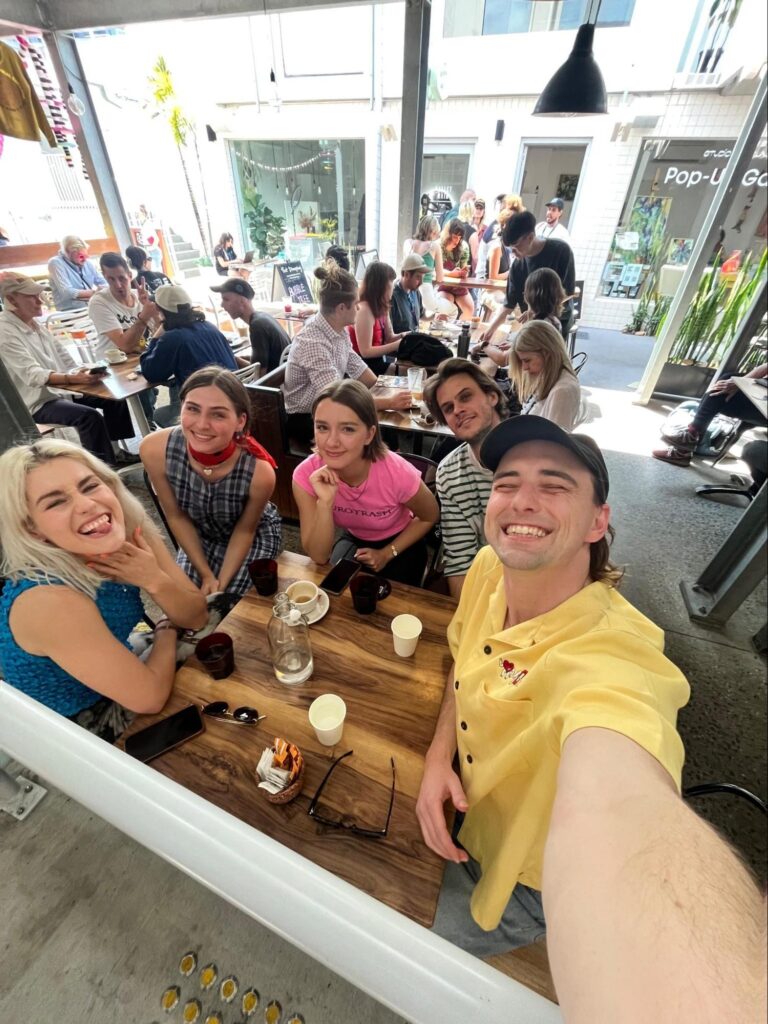 After a bunch of meetings, we are prepping for our final showcase at The Wickham! So stoked to be wearing these custom orange sleeves by a designer called rave.rave.rave – she's so talented and hand dyed them orange for the album cover! Such a fun showcase and our band absolutely killed it on stage – so blessed to have them with us!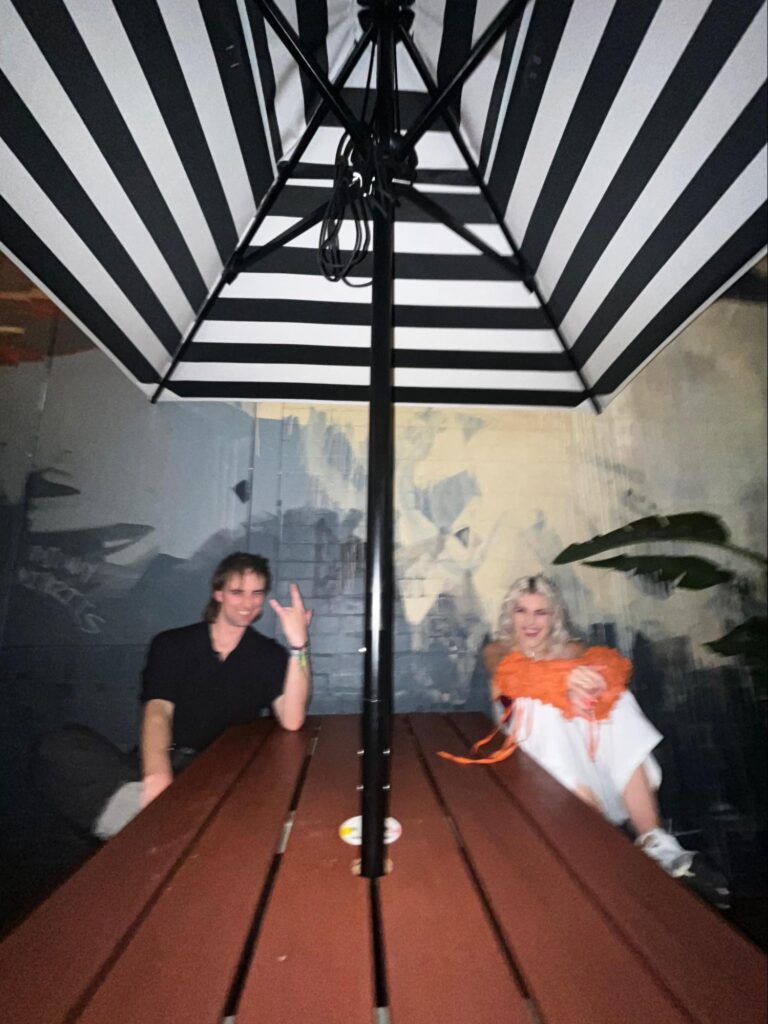 Yes, we dabbled in afterparty celebrations (suitably cowboy themed) and our 6.30am wake-up for our flight to Sydney was brutal. Looking forward to many naps and Netflix – but we have had an incredible week that went by so fast!!!