Rolling Stone Australia and Bonds have created a Father's Day calendar with proceeds going to Support Act. Featured artist Stevie Williams from Melbourne punk band Clowns pays tribute to his greatest support.
Clowns' Stevie Williams and other musicians featured in Rolling Stone and Bonds' Father's Day calendar are all pictured wearing Bonds' new Total Package™ underwear. Total Package™ undies are distinguished by their Total Support Pouch™, ensuring neat downstairs organisation.
Proceeds from the calendar are going to the music industry charity, Support Act, which delivers crisis relief services to musicians, managers and crew. In coordination with the calendar, each of the featured musicians has acknowledged one of their greatest supports—i.e., someone who's played a significant role in enhancing their career prospects and general wellbeing.
Stevie Williams has fronted Melbourne punk band Clowns across four albums and more than ten years of touring. Here, Williams gives credit to his greatest support, the band's manager Caleb Williams (UNIFIED Music Group).
Clowns' Stevie Williams on his Greatest Support
Caleb didn't start managing Clowns until the end of 2019, but over the years, he was always a constant figure and a bit of a mentor of ours.
We first met Caleb when Clowns was just starting to get touring opportunities. I think we'd been a band for three or four years and somewhere along the way we got the opportunity to go on tour with Bodyjar, which at the time was a crazy thing for us.
That's a band that I used to listen to when I was much younger. Everybody knows them from the Tony Hawk's Pro Skater 3 soundtrack, but I loved all their albums and they were super influential to me.
Caleb's Bodyjar's manager too and was tour managing them at the time. It was one of our first national support tours and we were the opening band. He was definitely very pragmatic in acknowledging that we were an under-experienced band of kids in their early 20s who just pulled some punk music together.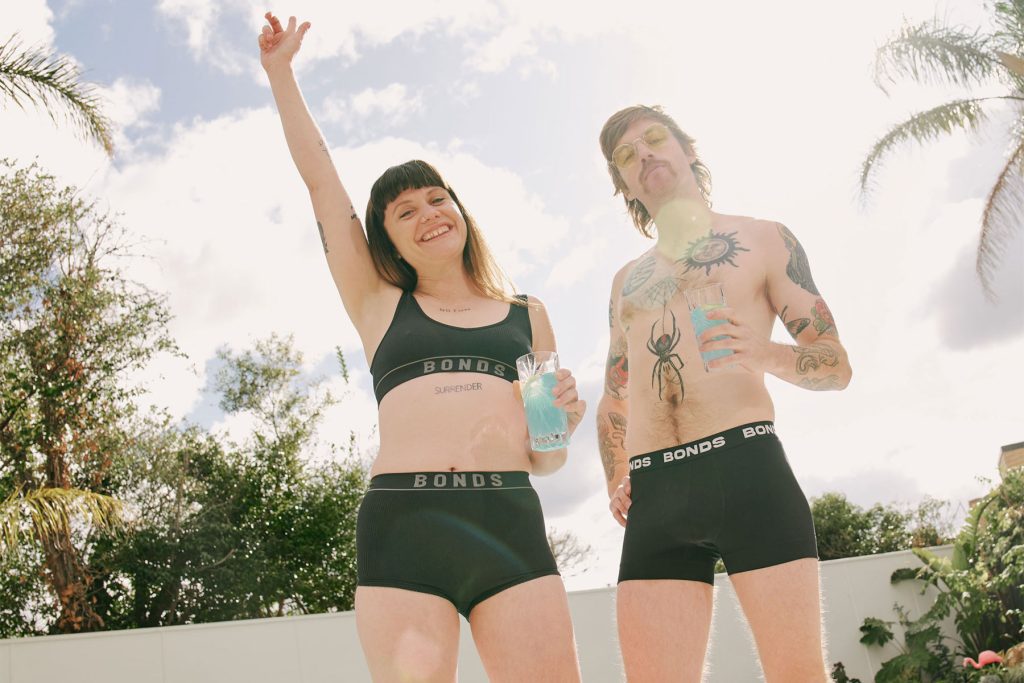 Caleb was always on our arses like, "Hey, your soundcheck is this time. Get on the fuckin' stage. Where are you?" We never found him threatening, but we always knew that if he told us to do something, we had to get it done. He was also just super kind. The vibe I get is that maybe we reminded him of what he would've been like 15 years prior.
When we parted ways with our old manager, Caleb was really the only person who we knew who we wanted to ask and that we trusted to do that. And it was a bit of a twist of fate that he was available and willing to take another band into his roster.
Since then, we get on the phone with Caleb weekly and he helps us strategise what we're doing with the band. He's always got our best interests at heart and totally understands that, as much as we're trying to play the music game, we're also just a punk band with our own ethics and stuff.
I think the reason there was a lot of mutual benefits to working with each other is that we both got each other very early on. He'd managed Bodyjar for many, many years and been involved in the punk world for many, many years.
I guess there's an etiquette or an unspoken way that punk bands develop, which seems a little bit subsidiary to the way a lot of other artists behave or are best-managed. Caleb just got that straight away and that was the reason why we really didn't have anyone else we thought would be fitting as our manager. We understand each other on a deeper level.
Sometimes Caleb just jumps on the phone with me if I'm having any of those crises—especially over the last couple of years—of like, "Everything's fucked, I don't know what I'm doing." He gets on the phone, walks me away from the edge a little bit, tells me, "Things are going to be good."
There's a lot of that kind of stuff. It's hard to explain, but we work good as a team. It doesn't feel like a typical management/artist relationship. We work together and shoot the shit and talk super open and honestly about what we think might work for the band.
Right now, we're hoping that by the end of this year we're going to be listening to the mixes of our fifth album, and then next year we're just going to put it out. And then once that drops, hopefully it's going to feel like we've finally picked up where we left off pre-Covid.