These International Music Festivals Are The Total Package
Pack your bags – we're banding together with Bonds Total Package™ Undies to bring you the coolest festivals worth travelling the world for.
Dreaming of a euro summer with mates? Or hopping over to the states for a summer of gigs? Join the club. As the northern hemisphere ascends into glorious warmer months, the global festival season is kicking off – and we all want in. 
Held in draw-dropping locations all around the world, these festivals bring together music lovers for unforgettable performances and experiences. We're talking the total package of epic headline acts, feel-good activities, epic fashion moments and all the memories you could ask for. 
But before you book those tickets, you'll want to stock up on undies that can support you on your adventures. Enter, Bonds Total Package™ Undies. These jocks are anti-chafe and feature a built-in Total Support Pouch™ for your whole package. 
So throw a few pairs in your suitcase and let's go. Here is our selection of all the international festivals you simply can't miss.
Fuji Rock Festival: Japan
Far away at the Naeba Ski Resort in Japan lives the iconic Fuji Rock Festival. Each July, skis are swapped for a prime spot on the grass in front of a big stage hosting global stars like Radiohead, Bjork and Foo Fighters. This year, punters will be treated to a stellar lineup including Lewis Capaldi, Lizzo, Yeah Yeah Yeahs, Weezer and Alanis Morissette. But perhaps one of the most impressive things about Fuji Rock is its stunning location; set against the backdrop of the mountains, it's a truly breathtaking experience you have to see to believe.
Roskilde Festival: Denmark
For those who can't be boxed into one genre, Denmark's Roskilde Festival will be right up your alley. This week-long event is not only the largest music and arts festival in Northern Europe, it's also one of the oldest, dating back to 1971. Here you can find artists you wouldn't normally see at big-hitter festivals alongside some huge names in rock, pop, hip-hop, and electronic. But what makes Roskilde unique? Its commitment to sustainability and social responsibility. The festival is 100% non-profit, and all profits go to charity. Plus, it's entirely volunteer-run, making it a truly community-first event. Cool, huh?

Sziget Festival: Hungary
Picture this: It's a balmy night in Budapest and you're one in a crowd of thousands filled with colour, streamers and happy, dancing bodies. That's the Sziget Festival. An eight-day extravaganza of music, art, and culture held on 'the magical Island of Freedom' in the middle of the Danube river. An immersive celebration of diversity and inclusion, you never quite know where this festival will take you, but one thing's for certain – you won't be bored. With performances from Billie Eilish, Florence + the Machine and Imagine Dragons, plus art installations, secret parties and an entire city built on the island for festival-goers to explore, there's no doubt you'll have the time of your life.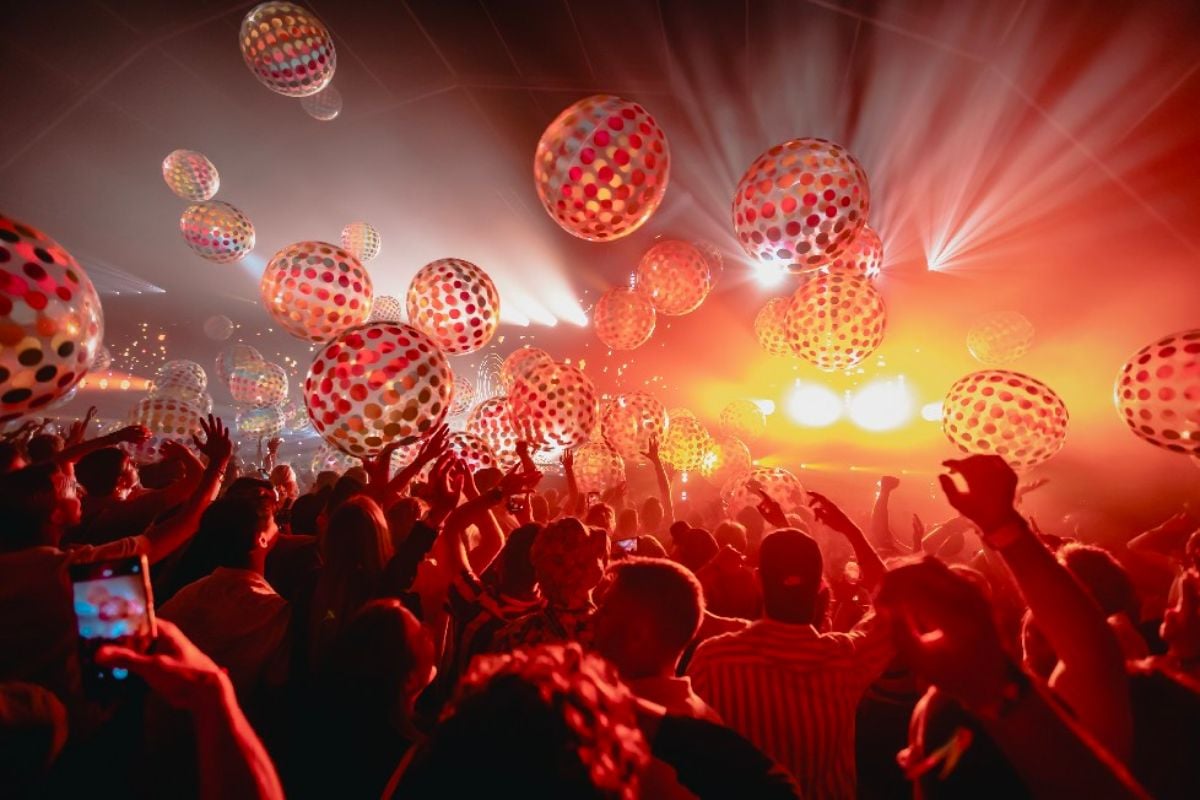 Montreux Jazz Festival: Switzerland
For 57 years, Montreux Jazz Festival has been an unmissable event for jazz fans around the world. Sure, the festival has played host to some of the most iconic musicians in history, including Miles Davis and Ella Fitzgerald. But what makes it really special is its prime setting nestled between the Swiss Alps and Lake Geneva. The festival's state-of-the-art concert hall, the Stravinski Auditorium, is a dream setting for intimate jazz performances.
Wilderness: UK
Set in a deer park, Wilderness is a four-day party like no other. This is the place where you can explore your wild side and lose yourself in dance-filled nights, soulful workshops, mindful yoga and Pilates, epic feasting, wholesome outdoor activities and art installations. Of course, the 2023 edition also includes an epic roster of musicians, including The Chemical Brothers, Christine And The Queens and Fatboy Slim. This festival really has it all – you'll come away with your batteries charged and your camera roll full.
With their unique locations, impressive headliners and a commitment to creating unforgettable experiences, these global festivals are the total package. Prefer to stay down under? Bonds is giving one lucky winner and a friend the chance to win tickets to 5 x epic music festivals or gigs in their state and a $500 Bonds gift voucher
Ready to start packing? Head here to enter for your chance to WIN the Total Package music experience.