Denzel Washington's Most Badass Moments on Screen: Ranked
With his role as Robert McCall in 2023's 'The Equalizer 3' fresh in our minds, we've decided to answer that question. So we present to you Denzel's most badass moments on screen.
When it comes to badass movie stars, it's a little hard to look past the iconic status of Denzel Washington. Having first entered the world of acting back in the mid-70s, Washington was something of a secret talent for quite a few years – slowly ranking up the wins despite a lack of critical acclaim.
By the late '80s, things had begun to change, scoring his first Academy Award nomination in 1987, before 1989's Glory handed him his first Best Supporting Actor win. More awards and critical acclaim would follow, with 2001 seeing him win Best Actor, and The New York Times labelling him the greatest actor of the 21st century in 2020.
But with so much acclaim to his name, the question quickly becomes: what are Washington's most badass on-screen moments?
With his role as Robert McCall in 2023's The Equalizer 3 fresh in our minds, we've decided to answer that question. So we present to you Denzel's most badass moments on screen. If you also want to experience the majesty of The Equalizer, viewers can take advantage of early access to the thrilling final chapter in The Equalizer 3, available to rent or buy now in Australia and New Zealand. 
The Equalizer 3 (2023)
It might be easy to kick off this list with a recent entry, but if you witness the high-stakes action of The Equalizer 3, it's easy to see why this thrilling action adventure tops the list. In Washington's third outing as retired U.S. Marine Robert McCall, we find him travelling to the coastal town of Altamonte in Southern Italy as he is forced to tackle his greatest adversary yet in the Italian Mob.
Paired with CIA officer Emma Collins (Dakota Fanning) and his own saviour, Gio Bonucci (Eugenio Mastrandrea), McCall finds himself once again taking on the role of protector for the oppressed, triumphing over evil as he battles his own demons, and reckons with his status as a reluctant hero. With guns pointed at his head by organised crime members, and with the fire, flames, and fury of the intercontinental battle raging alongside him, McCall remains resolute to his own moral code, staying as badass as ever as he fights for what is right.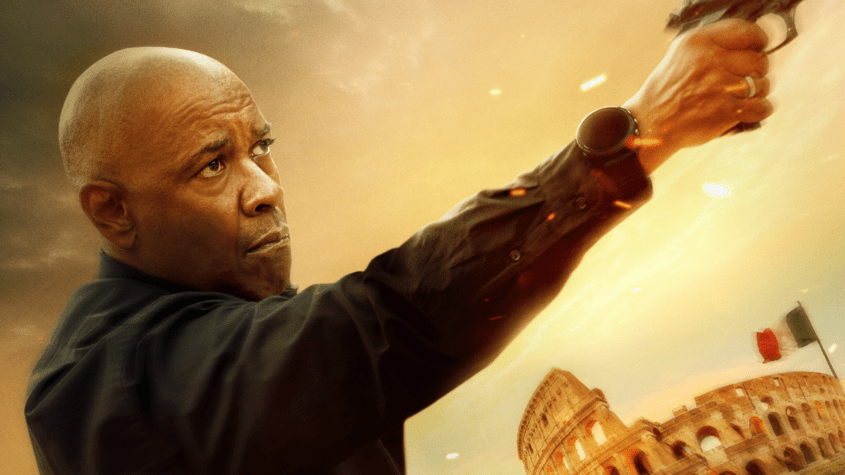 Glory (1989)
On paper, a historical drama about the US Civil War is a story that's been told hundreds of times, though it's rare to hear about the Union Army's earliest African-American regiments in film. Directed by Edward Zwick, Glory sees Washington appearing alongside Hollywood icons such as Matthew Broderick, Cary Elwes, and Morgan Freeman, as one of history's most overlooked stories is brought to the big screen. With Washington taking on the role of runaway slave Private Silas Trip, his portrayal earned him his first Best Supporting Actor role. Effortlessly pairing righteous anger with a desire for justice, Washington's role is arguably one of his finest, and set him up for a career as one of the most powerful and badass actors in Hollywood.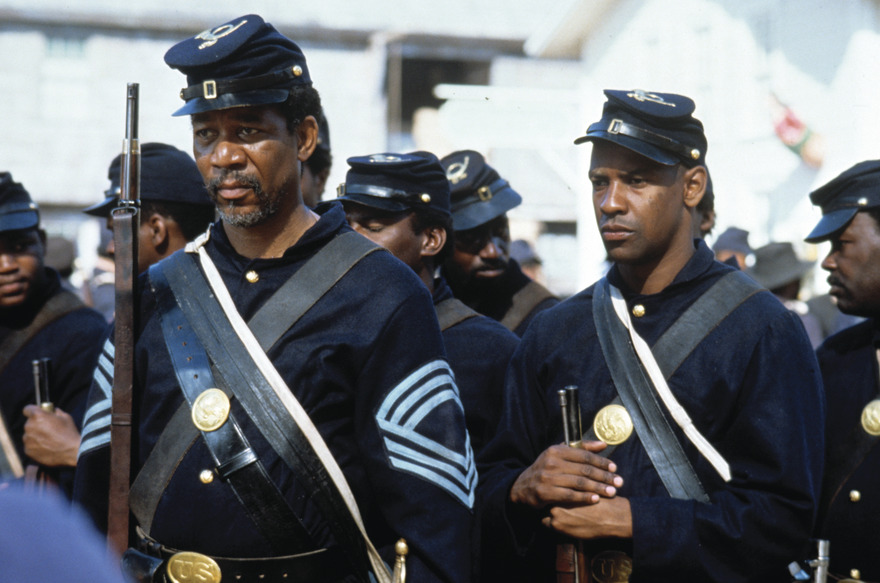 Philadelphia (1993)
While one could argue that Tom Hanks steals the show in 1993's Philadelphia, the story would be nowhere near complete without Washington's role as personal injury attorney Joe Miller. Employed by Hanks' character of Andrew Beckett to sue his employers following his termination after an AIDS diagnosis, the story is hard-hitting and highly visceral, and an important piece of cinema. Often considered a trailblazing moment in bringing the awareness of AIDS to mainstream attention, it's hard to not celebrate the importance of Washington and Hanks in the parts they respectively played in this achievement. With Washington shouldering the task of fighting for justice, it shows a stunning willingness to campaign for the rights that are overlooked for so many. His role furthered his status as acting royalty, with his unending fight for what is right being cited by many as one of his most powerful and celebrated roles to date.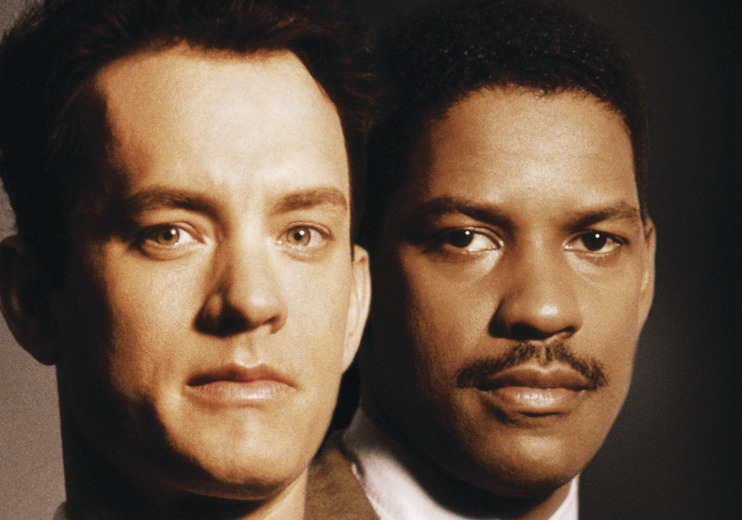 The Bone Collector (1999)
Showing his lack of fear at taking on a challenging role, The Bone Collector should be regarded as one of Washington's most impressive acting feats to date. Starring as quadriplegic forensics expert Lincoln Rhyme, Washington's movements are restricted for much of the movie, allowing us to hone in on his expressiveness in other avenues. Indeed, it's a case study in his dedication toward method acting in the pursuit of the perfect performance. The profound impact of his performance is made clear, with Washington making the audience truly believe that he and Rhyme are one and the same, and achieving what all actors strive for.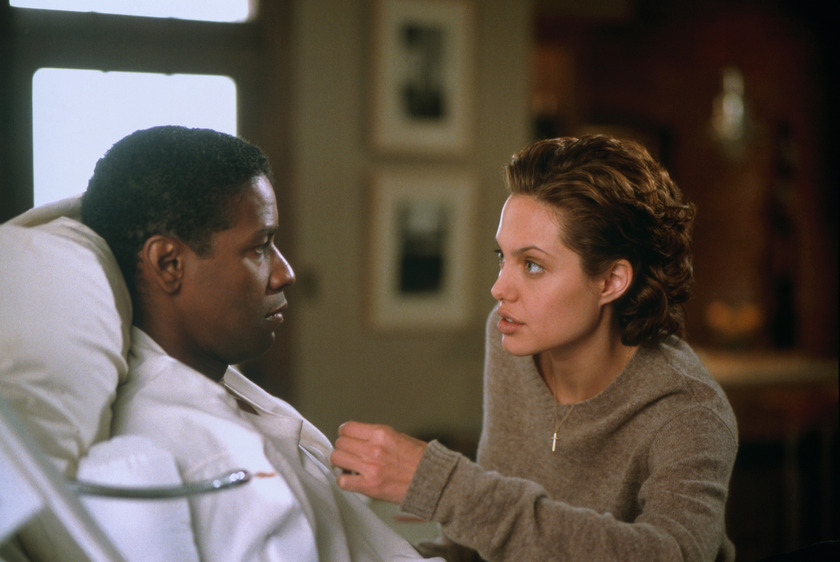 Roman J. Israel, Esq. (2017)
Taking on the role of civil rights advocate and defence lawyer Roman J. Israel, Esq., Washington once again proved his worth as one of the world's greatest and most versatile actors. Willing to eschew the flashy, glamorous role that Hollywood actors of his calibre would receive, Washington takes on a character that is somewhat awkward and anachronistic, yet manages to become an arresting figure on the big screen. Starring alongside Colin Farrell, Washington's performance might not be full of action and adventure, his dedication to the role of Israel is beyond impressive, expertly addressing the title character's lack of social skills and phenomenal recall with such deftness that it's impossible to imagine anyone else in the title role.
These are our top five picks for the most badass roles from Denzel Washington, clearly establishing him as the GOAT. Are there any more you'd include? Bring home the action of The Equalizer 3 with early access to the action thriller, available to rent or buy now in Australia and New Zealand. Watch an extended preview of the film below.